Yesterday Air China operated their last flight from Beijing to Pyongyang in North Korea, which was their only route to North Korea. Air China claims that this cancelation is due to a lack of demand.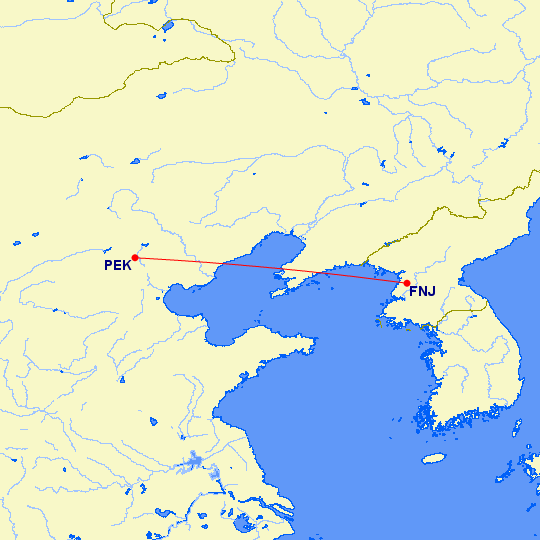 Air China's flight to North Korea used to be seasonal, though as of this past year they converted it to year-round, with two weekly flights during the low season. So it's interesting that they're suddenly canceling the route on very short notice, especially after making the decision to operate the flight year-round.
As of now the service is canceled permanently, and Air China is no longer accepting reservations to Pyongyang. This is true even for travel in summer, even though they've operated the route every summer since 2008. Air China is the only foreign airline that flew to North Korea.
This means the only remaining airline to still operate flights to & from North Korea is Skytrax 6-Star airline Air Koryo. The airline operates a fleet of Antonov, Ilyushin, and Tupolev aircraft. Air Koryo operates scheduled passenger flights to Beijing, Dandong, Shanghai, Shenyang, and Vladivostok.
Ultimately we don't know whether this route cancelation was a political move on China's part, given the mounting political tension involving North Korea, or if this was truly a business decision. It sure seems to me like the former may be the case, given how suddenly this cancelation came.
I'd say this should help Air Koryo's load factors, except it's my understanding that they already have close to 100% load factors on most flights. Rumor has it that Air Koryo has a tendency to fly locals back and forth on their flights to make the flights seem full, and like the airline is successful. Worst of all, they don't even earn miles. 😉
Do you think Air China's North Korea route cancelation was political or financial?
(Tip of the hat to @airlineroute)