A couple of days ago Lufthansa revealed the details of their new business class seat, which will debut on their 777X in 2020. As of now they've just shared a couple of renderings of the new business class seats, and haven't provided details of how many seats each plane will have, etc. Given that this plane won't be in service for another 2-3 years, it may be a while before we learn more about the new seats.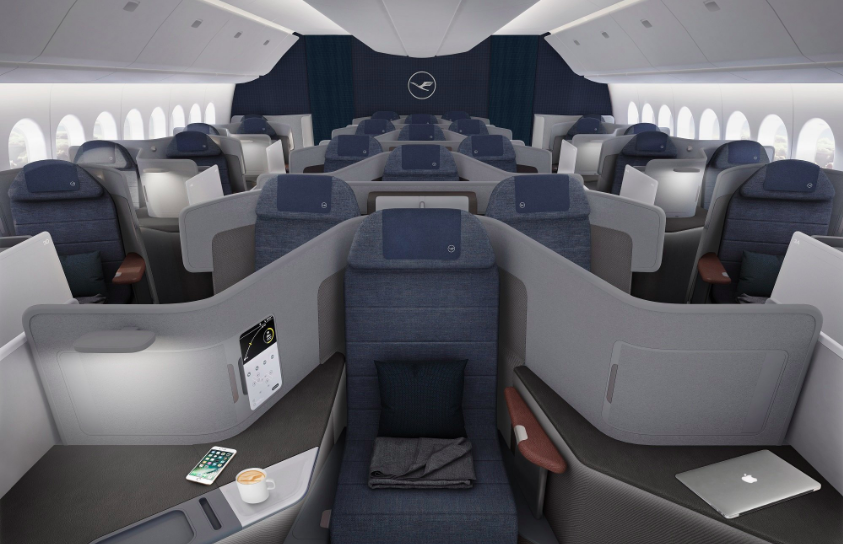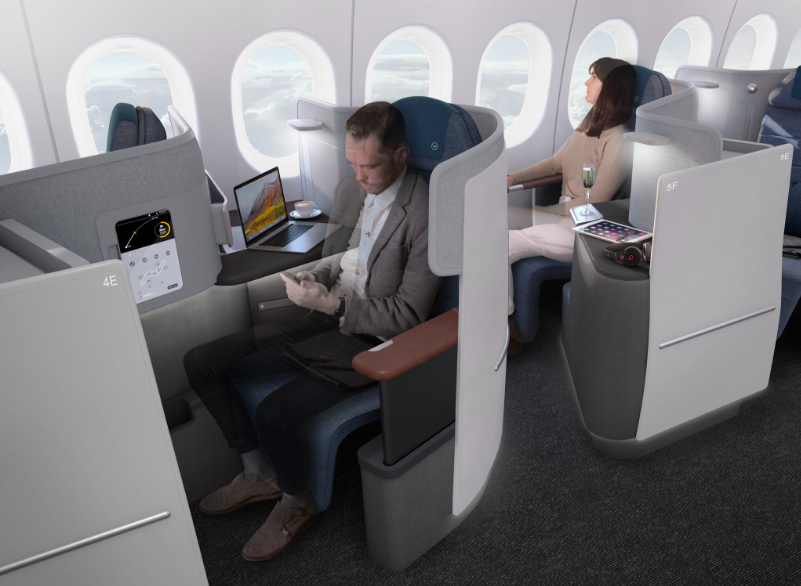 The new product looks fantastic, especially when you take into account what business class product Lufthansa presently has. However, there are already business class products out there that are better, so given that this will only be introduced in a couple of years, it's really not that revolutionary.
There are a few things that I didn't mention when I first wrote about the new cabins, that I think are worth pointing out:
This will be the new business class seat on Austrian, Lufthansa, and Swiss
When Lufthansa first announced a couple of years ago that they'll be introducing a new business class product, they revealed that they'd have the same business class seat across Lufthansa family airlines, so you can expect that this business class seat will also be found on Austrian and Swiss. Austrian and Swiss already have more competitive business class seats, but in both cases I think this new seat will represent a significant improvement.
This new business class seat is based on the Recaro CL6710
This new business class seat is being produced by Recaro, and specifically is their CL6710 model. This type of seat first debuted on EL AL's new 787-9, which I just recently flew. Of course you can expect the specifications of the seat will be slightly different, but the general concept and bones of the seat will be the same.
Here are just a few pictures of EL AL's 787, to give you a sense of what the seats could be like: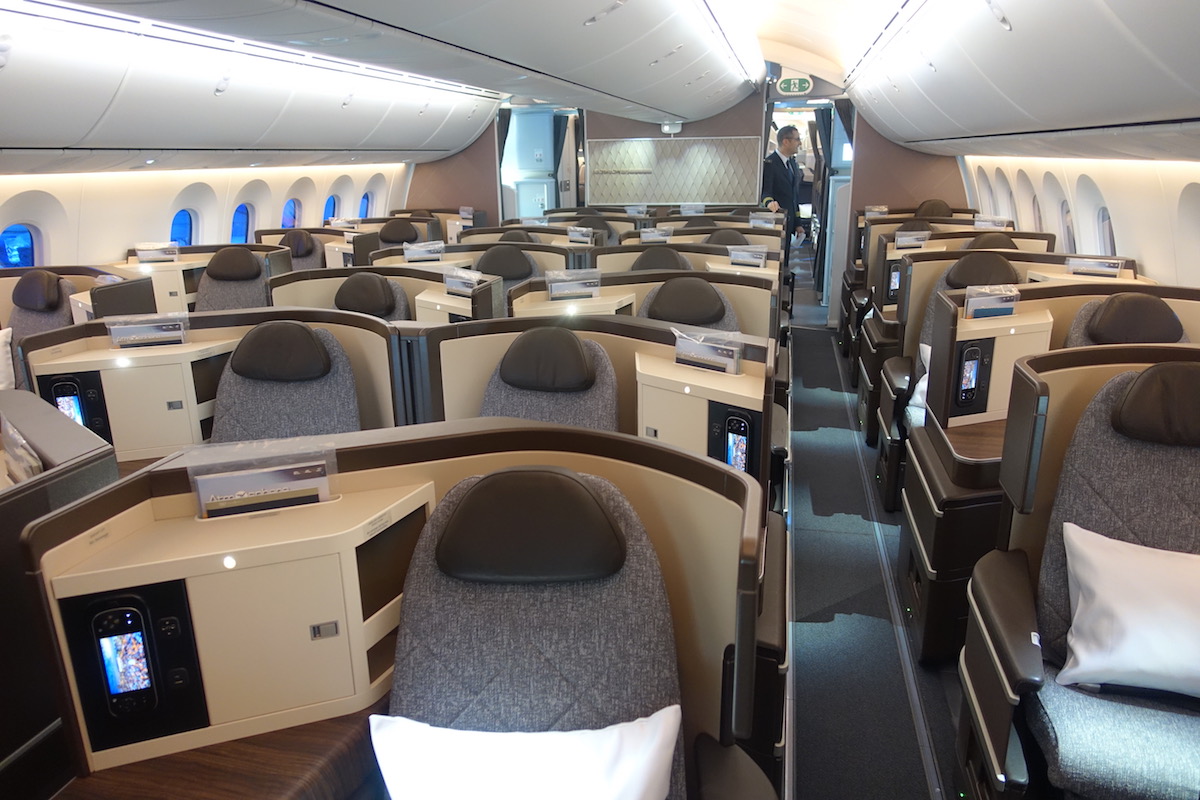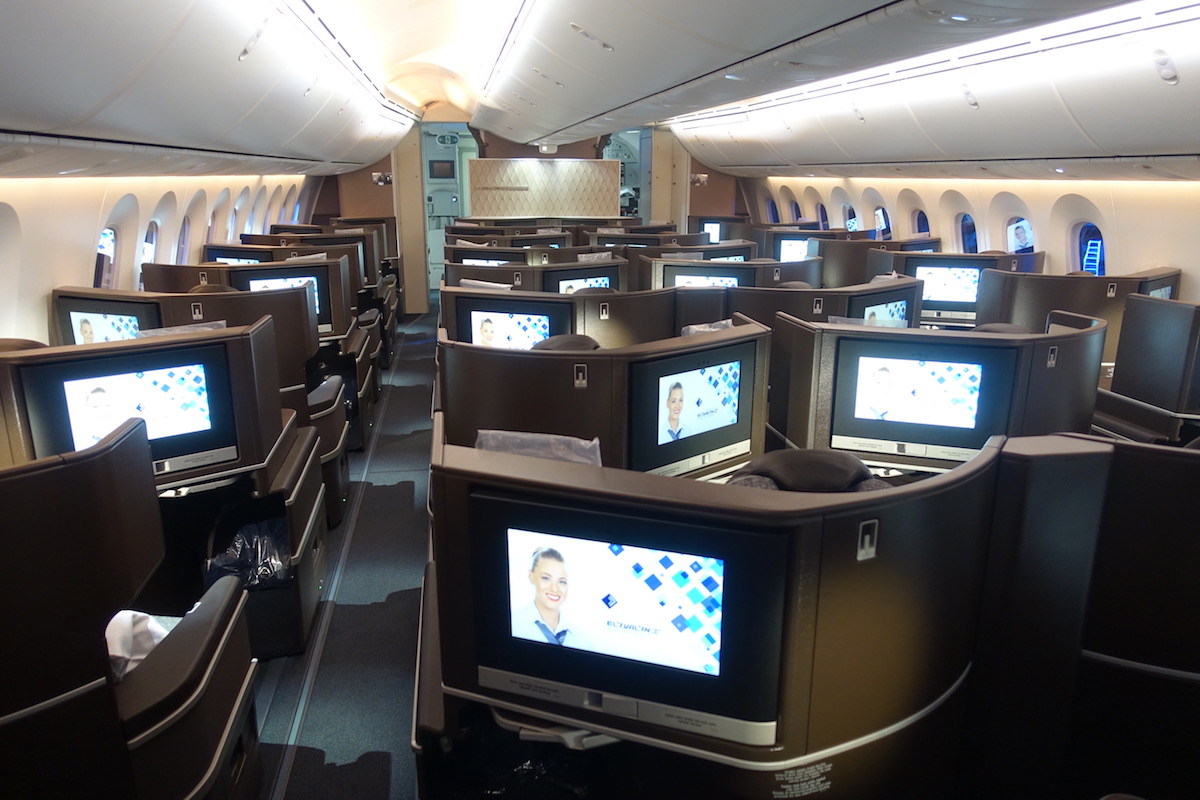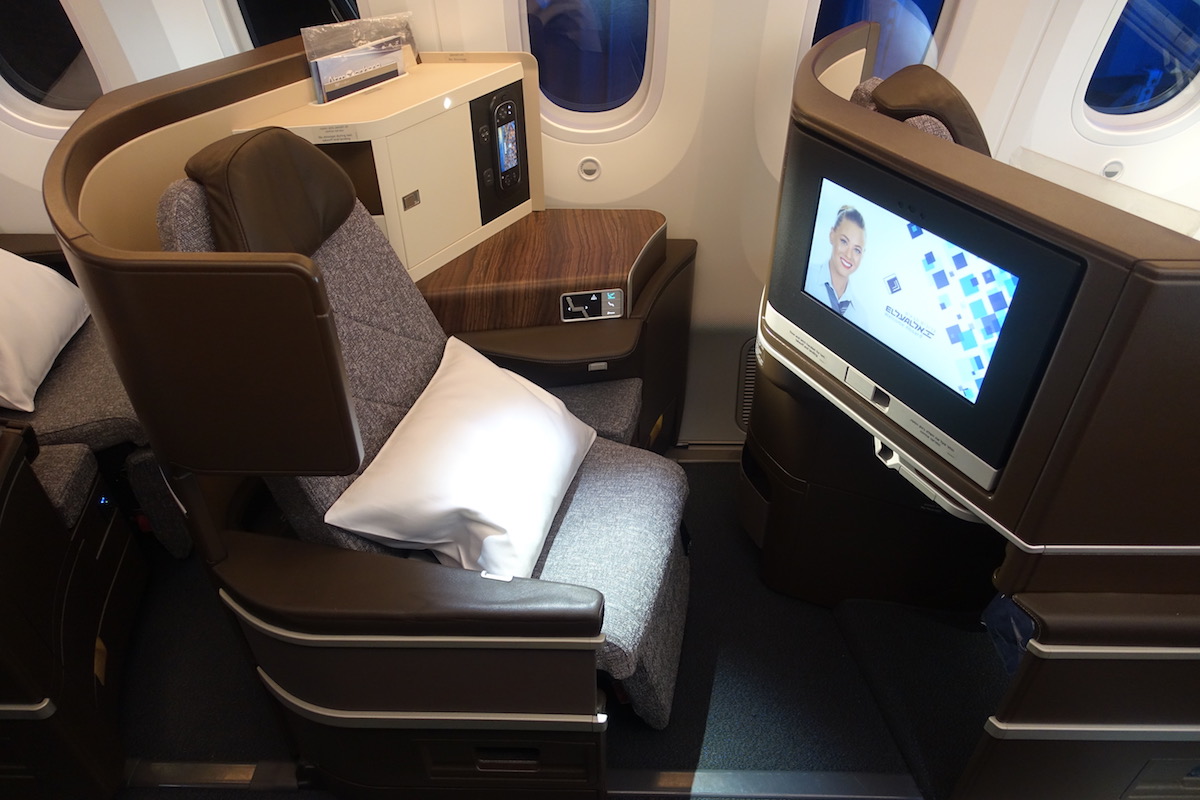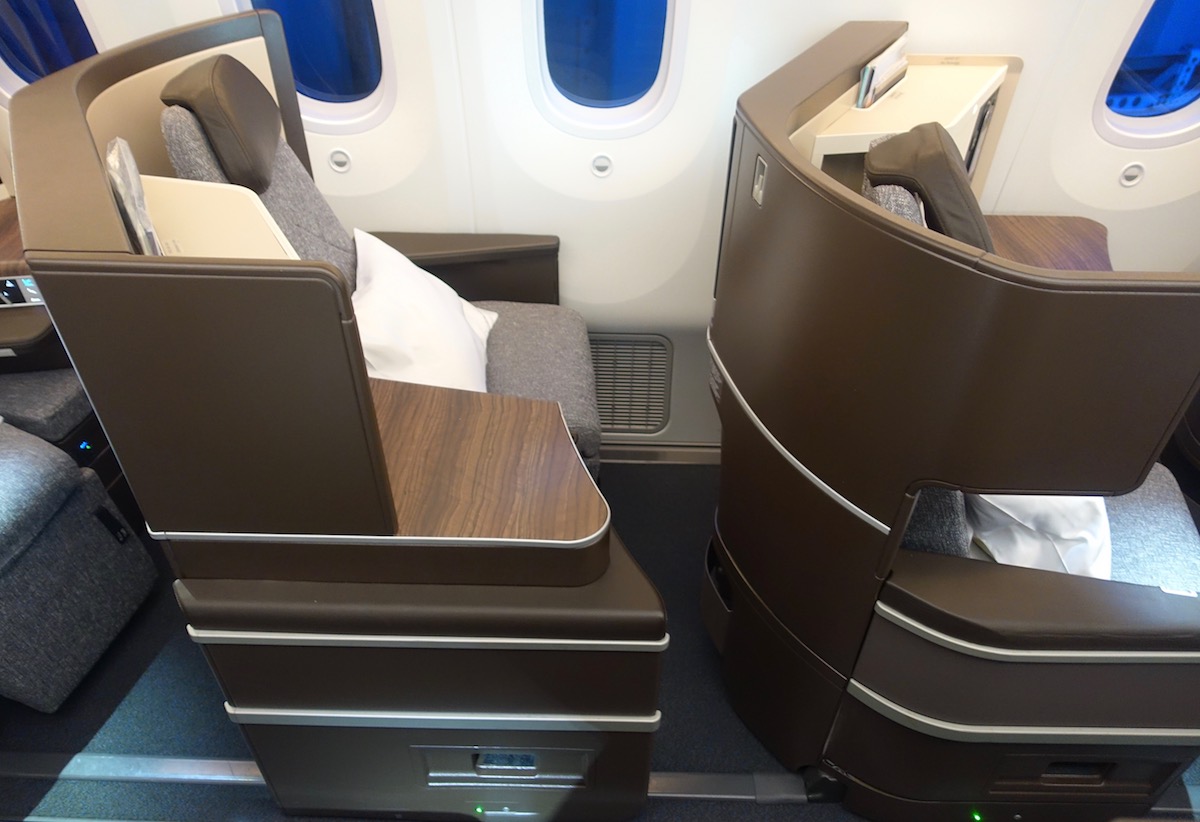 Lufthansa chose a surprisingly spacious layout for their new business class
This is the part that I find the most interesting. We don't yet know the full seat counts of Lufthansa's aircraft that will feature the new business class, but there's one aspect of the seat that's surprising.
Lufthansa's 777X will alternate between being in a 1-2-1 layout and being in a 1-1-1 layout. Every other row has a center "throne" seat that looks ridiculously private and spacious.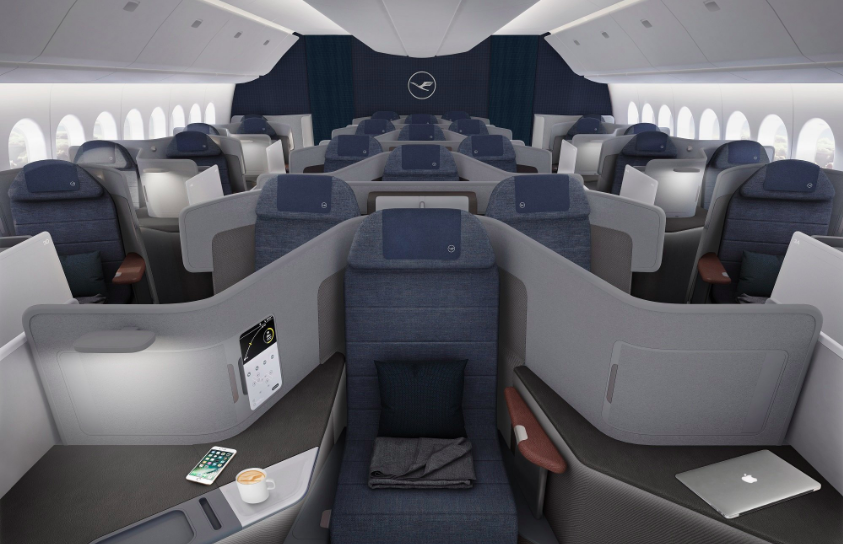 While I'm confident Lufthansa is accomplishing this as efficiently as possible, keep in in mind that EL AL's 787s have seats in a 1-2-1 layout in every row. They do this by having the center section seats alternate between being right next to one another (which is great for those traveling together), and on opposite sides from one another, with the seats closer to the aisles.
This decision on Lufthansa's part is interesting to me for two reasons:
Lufthansa's new business class won't be ideal for couples traveling together, since there won't really be any options to sit close to one another
While airlines are all about introducing improved business class products, they almost always do so in the most efficient configuration possible, and I doubt that's the case here, as a 1-2-1 layout in business class would likely mean more seats; so kudos to Lufthansa for going for a less dense configuration, though it's surprising to me that they're doing so given that the denser configuration is potentially better for couples traveling together
Bottom line
We're still at least a couple of years off from seeing Lufthansa's new business class product in service, though what they've revealed so far looks promising. I'm especially intrigued by the layout they chose, given that they certainly could have squeezed more seats into the cabin if they wanted to. I guess we'll have to wait for the full details of the seat counts to know for sure.