Yesterday I wrote about how Delta is adding Delta One service to more domestic routes. In yesterday's case we learned that flights between New York and Las Vegas, San Diego, and Seattle, will soon be operated by Boeing 757-200s with flat beds (and enhanced service) in business class. With these additions, there are now seven domestic routes featuring Delta One service.
This sure made me wonder where Delta will be getting the internationally configured 757s from to operate the routes. In general Delta has been flying more widebodies between New York and Los Angeles (while previously there were more 757s), though that doesn't make available quite enough planes to operate all of these Delta One routes.
Not surprisingly, Delta had something up their sleeve. While Delta is flying internationally configured 757s on more domestic flights, they'll also begin flying domestically configured 757s on transatlantic flights.
Specifically, the following routes will be flown by domestically configured 757-200s with recliner first class seats (rather than fully flat seats) at the front of the plane:
New York JFK to Ponta Delgada, Portugal as of May 24, 2018
New York JFK to Reykjavik, Iceland as of May 3, 2018
New York JFK to Shannon, Ireland as of May 3, 2018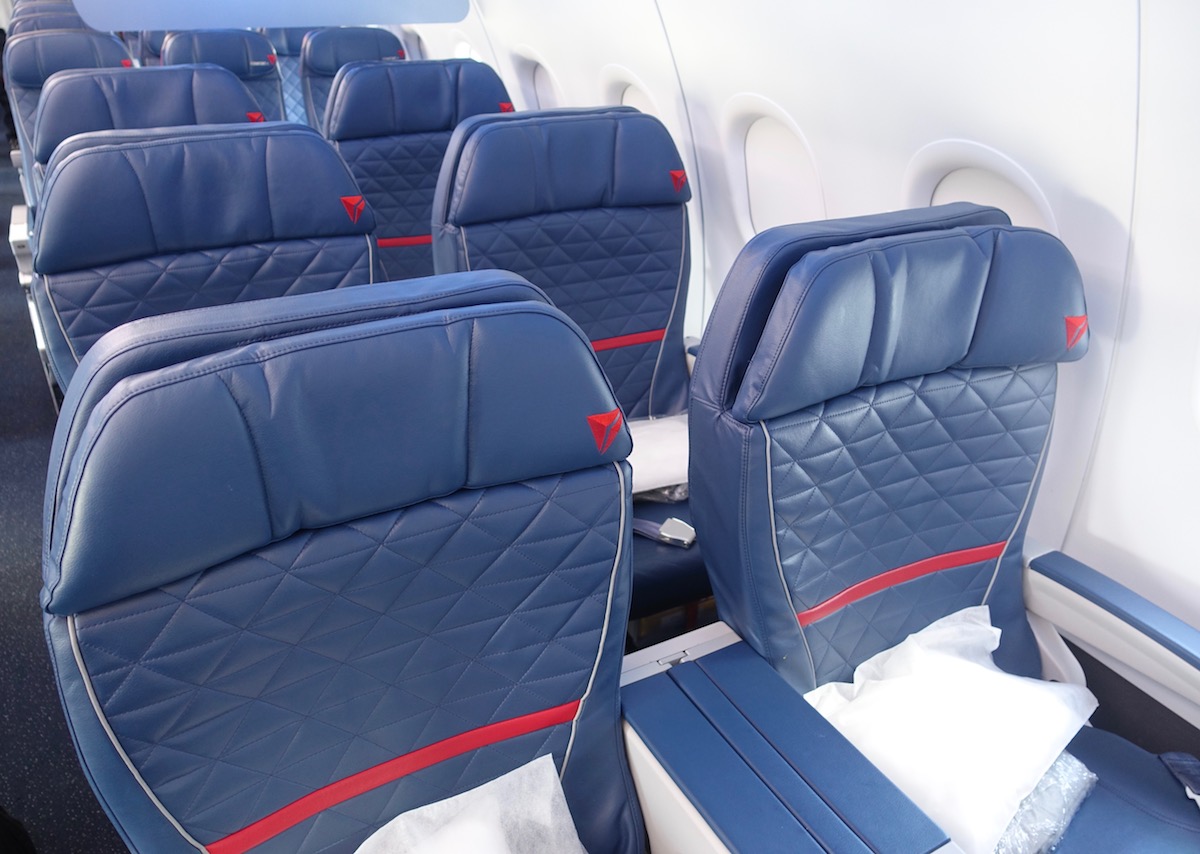 Delta can't reasonably sell domestic first class as international business class, so instead they're selling it as premium economy, which as of now is otherwise only available on their A350s.
The bad news is that while they're eliminating business class, their pricing for premium economy sure looks similar to what they previously charged for business class. I'd expect premium economy to be a few hundred dollars more than economy, and not $1,000 more in each direction.
This is an interesting decision on Delta's part, though I guess it makes sense. There are some transatlantic markets with mostly leisure demand, and in those cases they'd be better off deploying flat beds on domestic routes with more premium demand, especially given that the flights are roughly the same length.
What do you make of Delta's decision to eliminate business class on some transatlantic routes?
(Tip of the hat to Points, Miles & Martinis)