Hainan is generally regarded as the best airline in mainland China, and they're the only Skytrax 5-star airline in mainland China. I had a pleasant experience when I flew with them early last year, and found the food and service to be great, while the seats were a bit outdated.
Fortunately earlier this year Hainan announced that their new Boeing 787-9s would be getting reverse herringbone seats in business class, which represents a significant upgrade in terms of their onboard experience. They now have several planes flying with the new seats, and I imagine eventually they'll also retrofit their 787-8s with these seats (though that process hasn't started yet, as far as I know).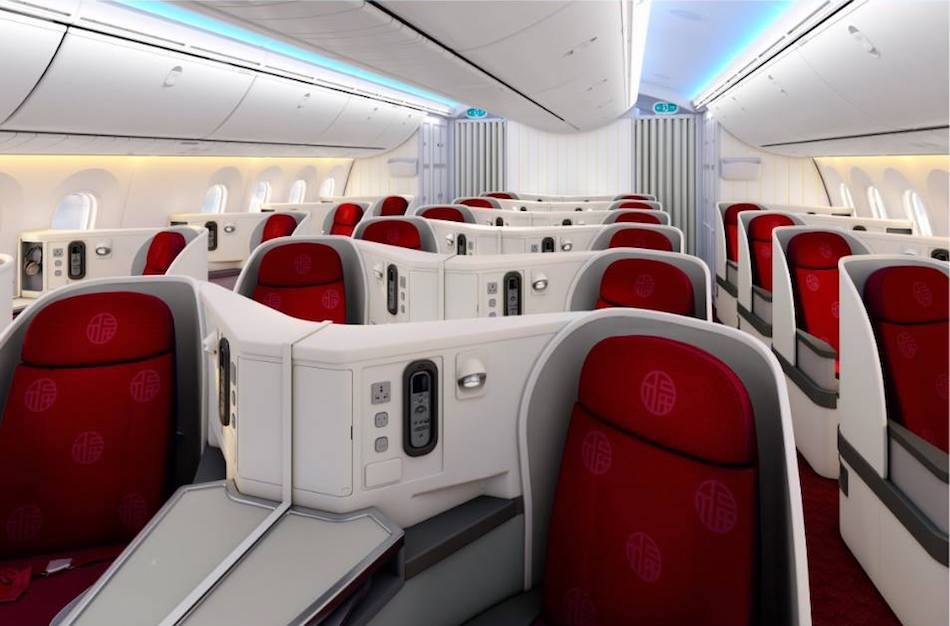 It looks like another part of Hainan's longhaul fleet is getting a big upgrade. Per a press release (though I had to use Google Translate as it's not in English, so my apologies if any of the details are wrong), Hainan Airlines will be taking delivery of 11 Airbus A330-300 aircraft over the coming months, which will feature reverse herringbone seats in business class.
The cabin consists of 24 B/E Aerospace Super Diamond business class seats in a 1-2-1 configuration, so the product looks very similar to what they have on their new 787-9s.
Each seat will have a 15.4″ personal television, and the bed will be almost two meters long. However, there's no mention of Hainan's A330s getting wifi. While their new 787-9s have wifi, this isn't a concept they've extended to the rest of their fleet yet.
This looks like a very nice improvement for Hainan, and I can't wait to fly one of these planes. Hainan has attractive business class fares and is an Alaska Mileage Plan partner, so there's a great program you can credit those miles to. I'll need to give them another try with their new business class, just to see how it compares to Xiamen Air (which I also really enjoy).
(Tip of the hat to @Airvuz_Dom)