A couple of days ago I wrote about how Cathay Pacific is testing out some improvements to their business class experience, including introducing mattress pads and dine on demand in business class. Initially they're rolling these out as trials on flights to Chicago and London Gatwick, with the hopes of expanding them to all longhaul flights in the future.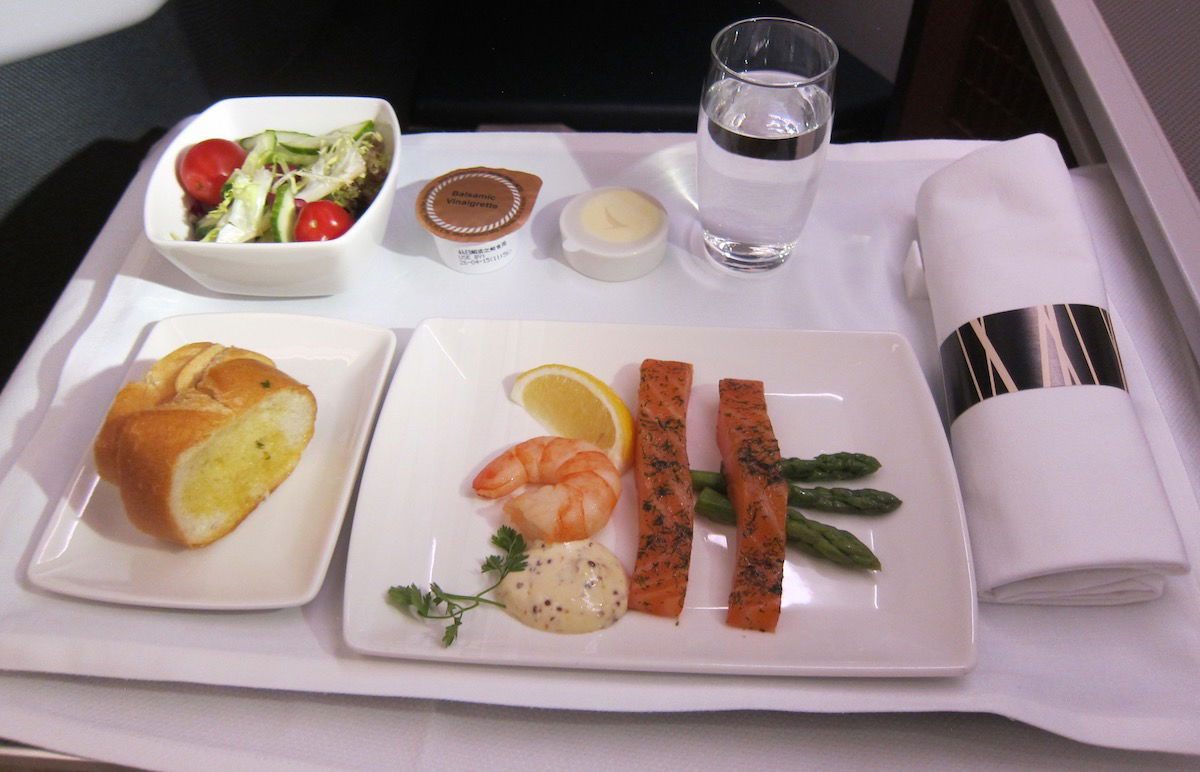 However, apparently the feedback for the dine on demand has been awful… from the cabin crew. No matter what service concept an airline implements, I think the key is that they do so consistently. A service that only works well on half of flights just isn't worth much, since it doesn't help manage the expectations of customers, and inevitably leads to disappointment.
So it got me thinking, are Cathay Pacific cabin crew just "lazy," or is dine on demand not a realistic service expectation in business class?
The more thought I put into it, the more I question the merits of a dine on demand concept (certainly Cathay Pacific cabin crew aren't lazy). The way I see it, there are a few different airline service concepts when it comes to business class dining: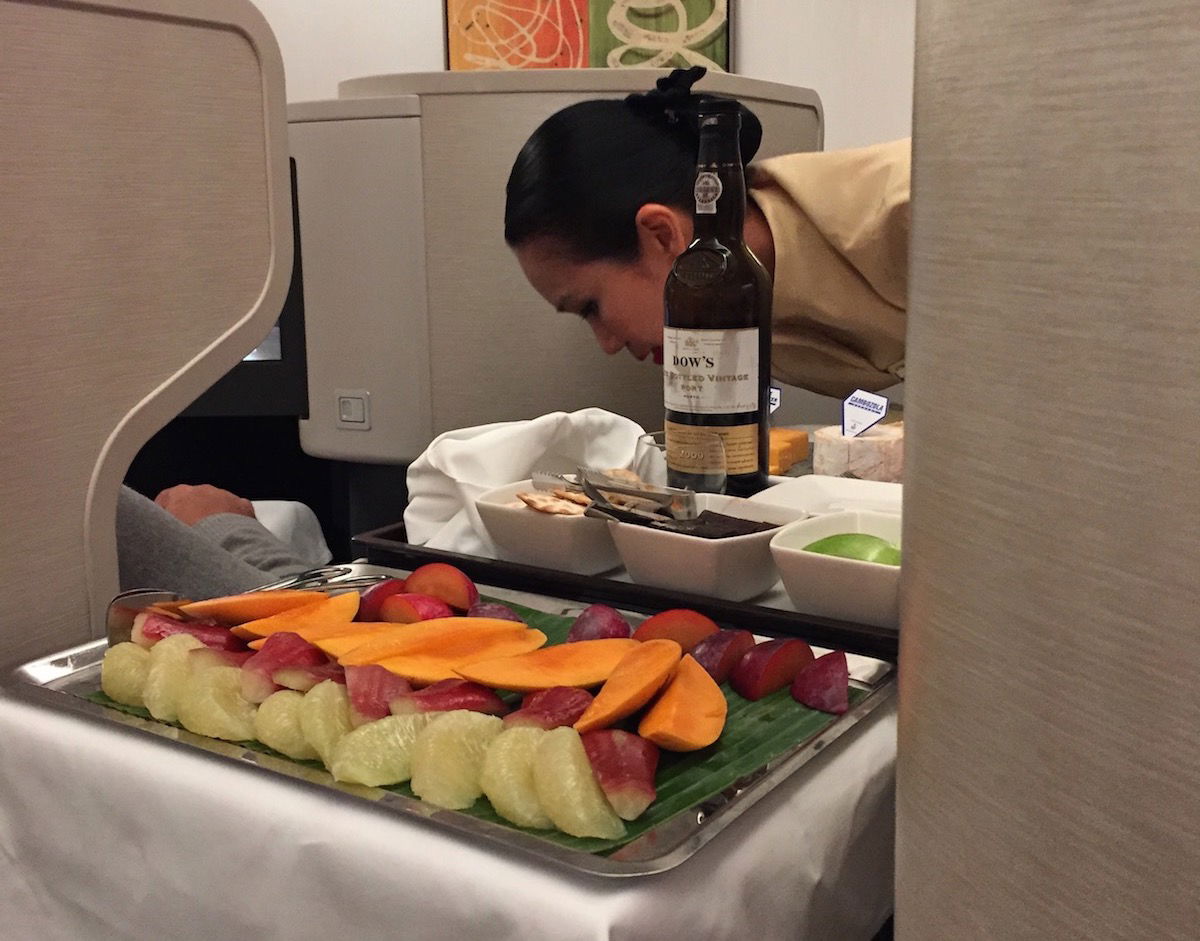 Cathay Pacific's current "assembly line" service
Even within those categories you have quite a bit of variance. For example, some airlines bring you an entire tray that they plop down in front of you.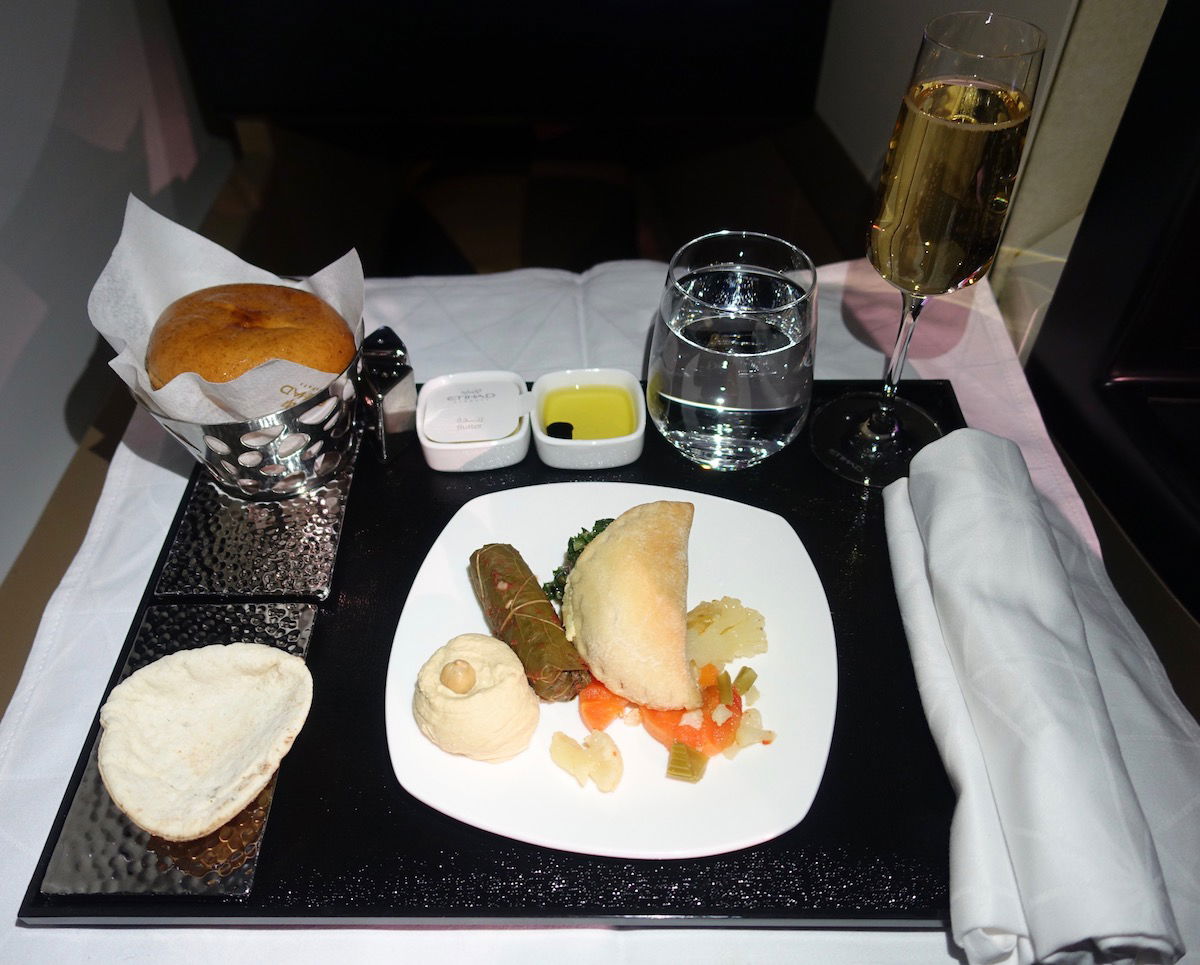 Etihad's current dine on demand concept
Other airlines offer more of a restaurant-style experience, and place everything directly on your tablecloth.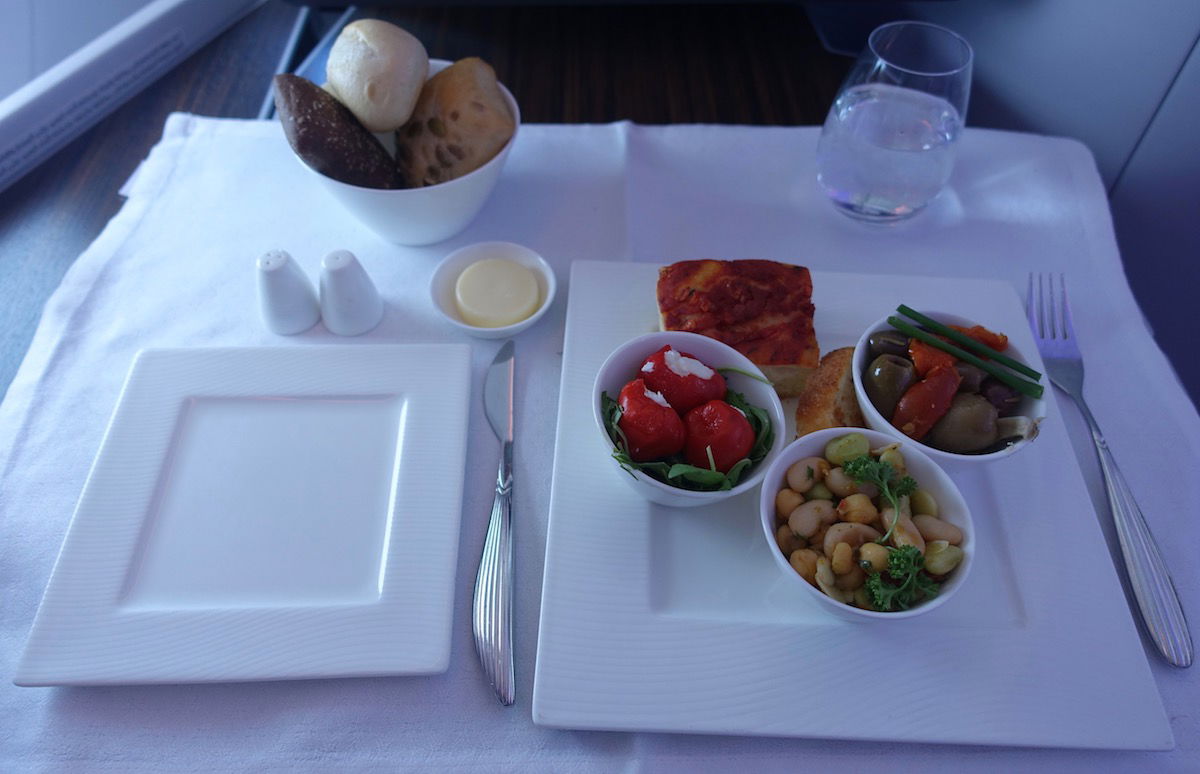 Qatar's current dine on demand concept
Of course I love when an airline has dine on demand and sets everything directly on your tablecloth. This is what Qatar Airways does, and it's a great experience… when done correctly. The problem is that sometimes it's not.
For example, recently I took four Qatar Airways business class flights:
On two of the flights, the dine on demand concept was executed flawlessly
On one of the flights the service was awful, and the crew was visibly stressed to the point that I felt bad asking them for anything, as they were so frazzled
On one of the flights the crew was good, but because of the dine on demand concept everything was really drawn out, and they weren't as quick as they should have been
Dine on demand is a lot of work. Rather than putting everything in the oven at once and then being done with the service, you work nonstop. The oven is constantly on. You have to keep track of 50 different service flows, rather than the same service flow throughout the cabin. Even from a passenger's perspective, dine on demand doesn't come without some downside — if you do want to sleep, the constant noise, light, and smell of food being served the entire flight can cause some people to lose sleep.
I might be contradicting myself here, but I think that dine on demand isn't for all airlines. Airlines need to have good morale, a good cabin crew to passenger ratio, and motivated and engaged flight attendants to make it work. And even then, it's really hard work.
Maybe a formal dine on demand program isn't a great idea for all airlines, though there's certainly some middle ground:
Introduce a more substantial snack menu for passengers who miss the meal
Rather than offering a full-on dine on demand, maybe just offer an express meal option for those who miss the main meal services, which at least alleviates some of the workload of bringing out separate courses
In the case of Cathay Pacific, at least adopt Lufthansa's model of having one flight attendant for each little section, and do the service without carts, so it feels a bit less like an assembly line
What do you guys think? Are some airlines better off not offering dine on demand? Is there a happy medium?