---
Delta 472
New York (JFK) – Los Angeles (LAX)
Wednesday, November 22
Depart: 7:00AM
Arrive: 10:25AM
Duration: 6hr25min
Aircraft: Boeing 767-400
Seat: 7A (Business Class)
I boarded through door L2, and turned left into the business class cabin. The 767-400 is a fairly rare plane, and it has been quite a while since I've flown on one. The Delta One cabin on the 767-400 is big, with a total of 40 seats spread across 10 rows.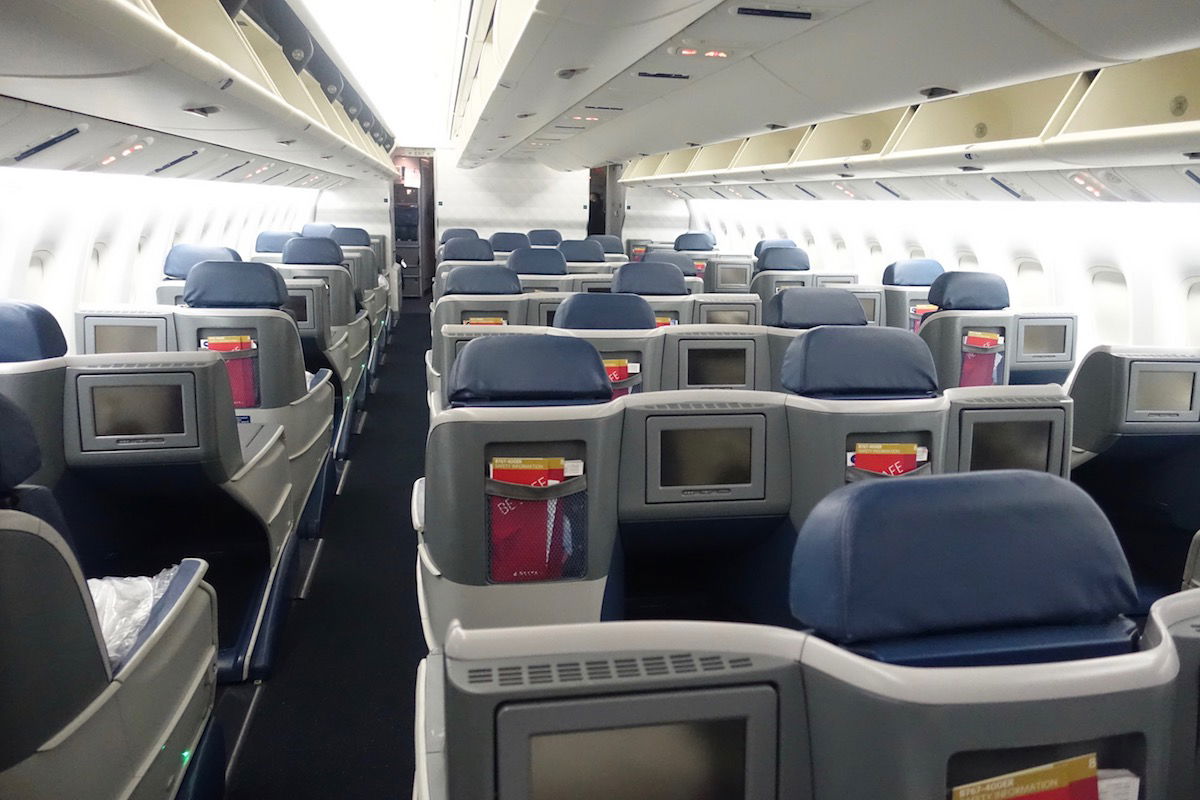 Delta 767 business class cabin
Seats are in a staggered configuration, and on the plus side, every seat has direct aisle access. However, unfortunately given that the 767 isn't actually that wide of a plane, the seats feel narrow. Really narrow.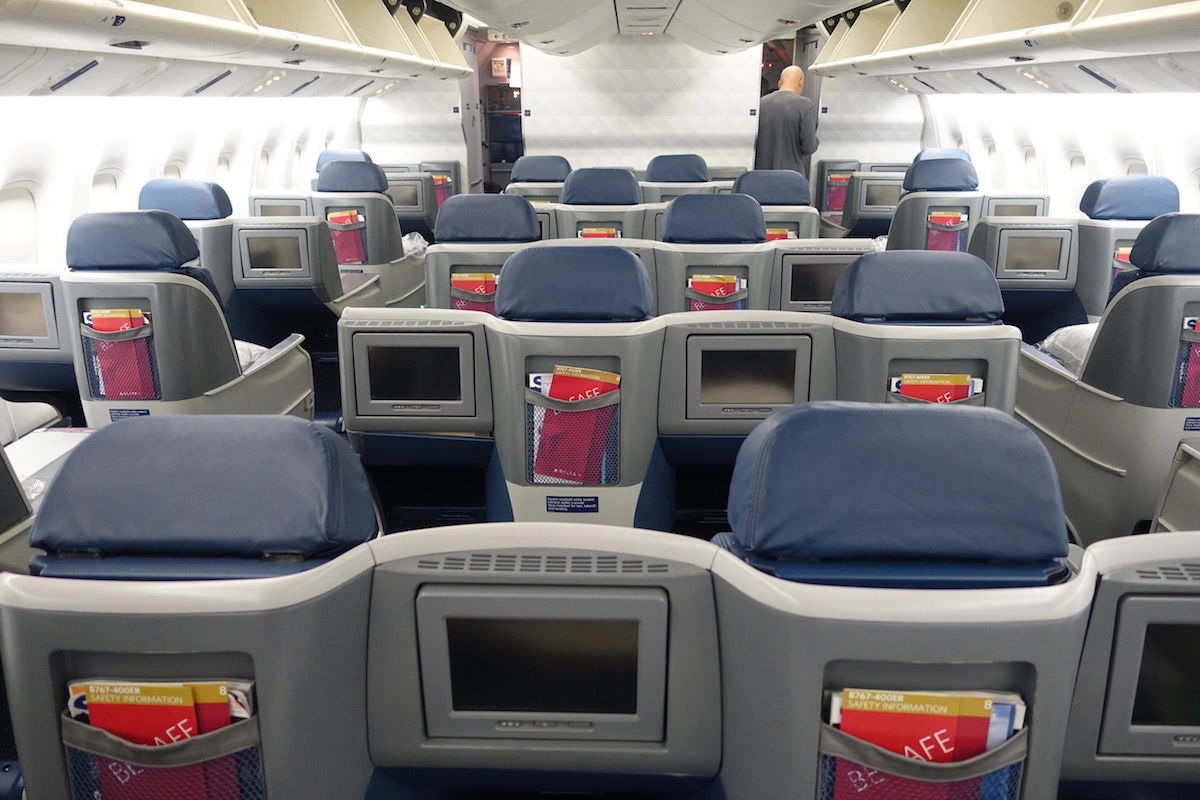 Delta 767 business class cabin
As far as the window seats go, they alternate between being closer to the aisle and closer to the window. In even numbered rows the seats are closer to the aisle, which are the less preferred seats in this configuration, as you basically feel like you're sitting in the aisle and have no privacy.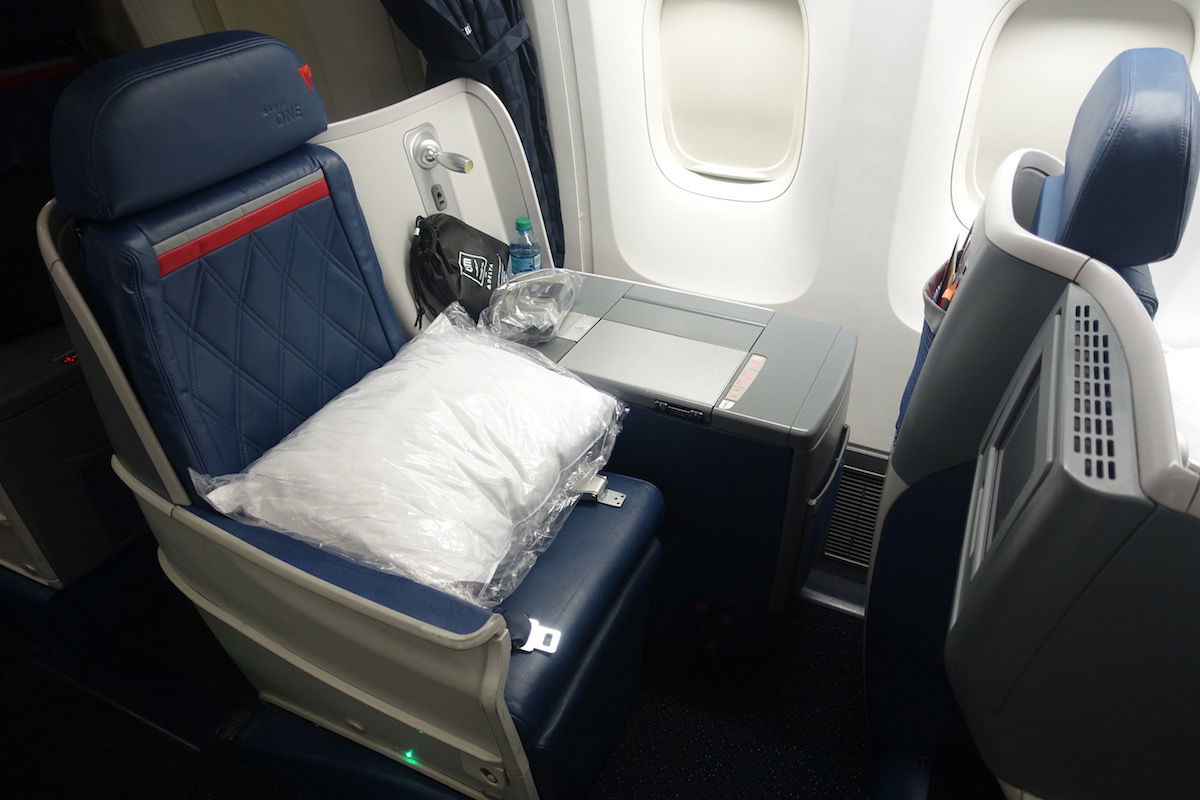 Delta 767 business class seat
As you can see, the console is to the side of the seat closest to the window, so you have to lean over to look out the window.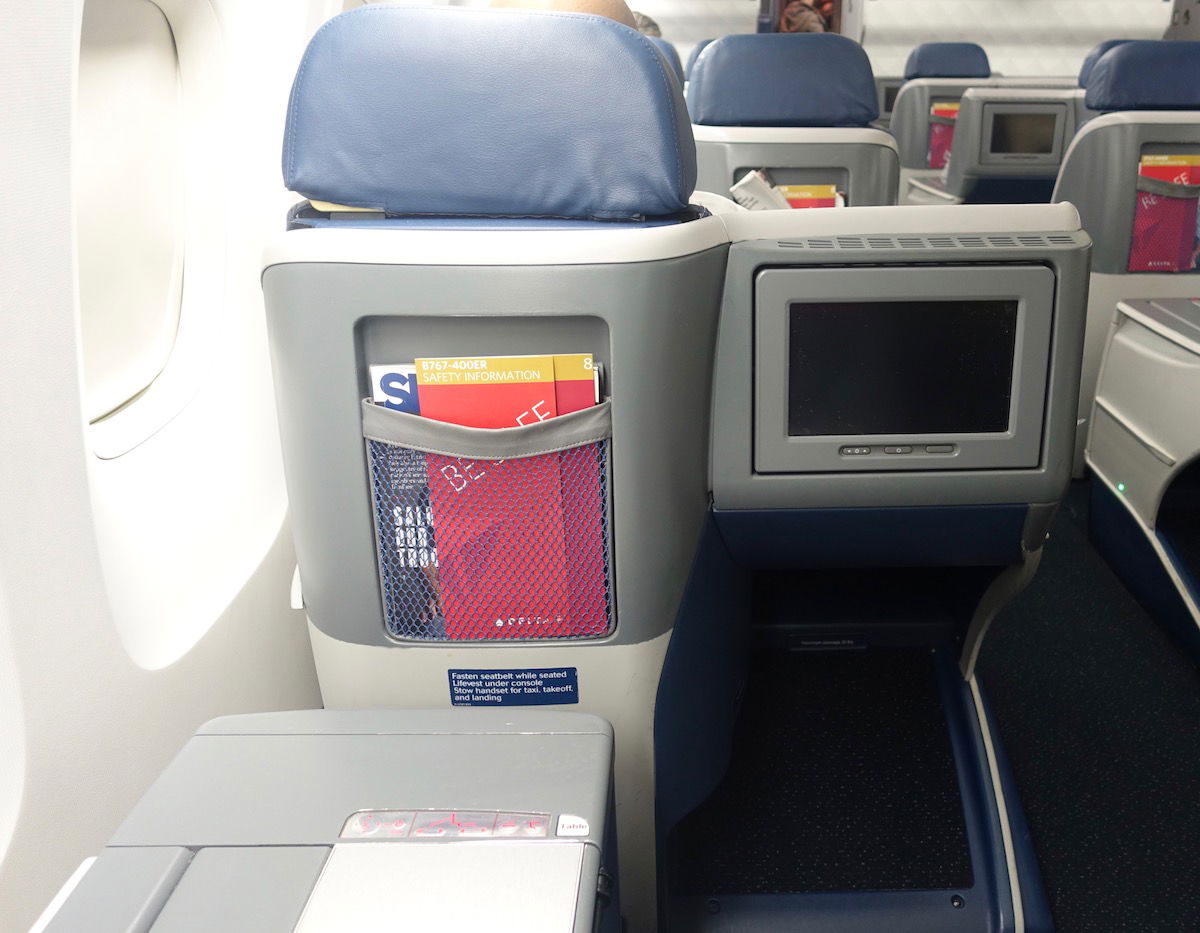 Delta 767 business class seat
In general the preferred seats in this configuration are the window seats in the odd numbered rows, as they have some separation from the aisle, and feel somewhat private.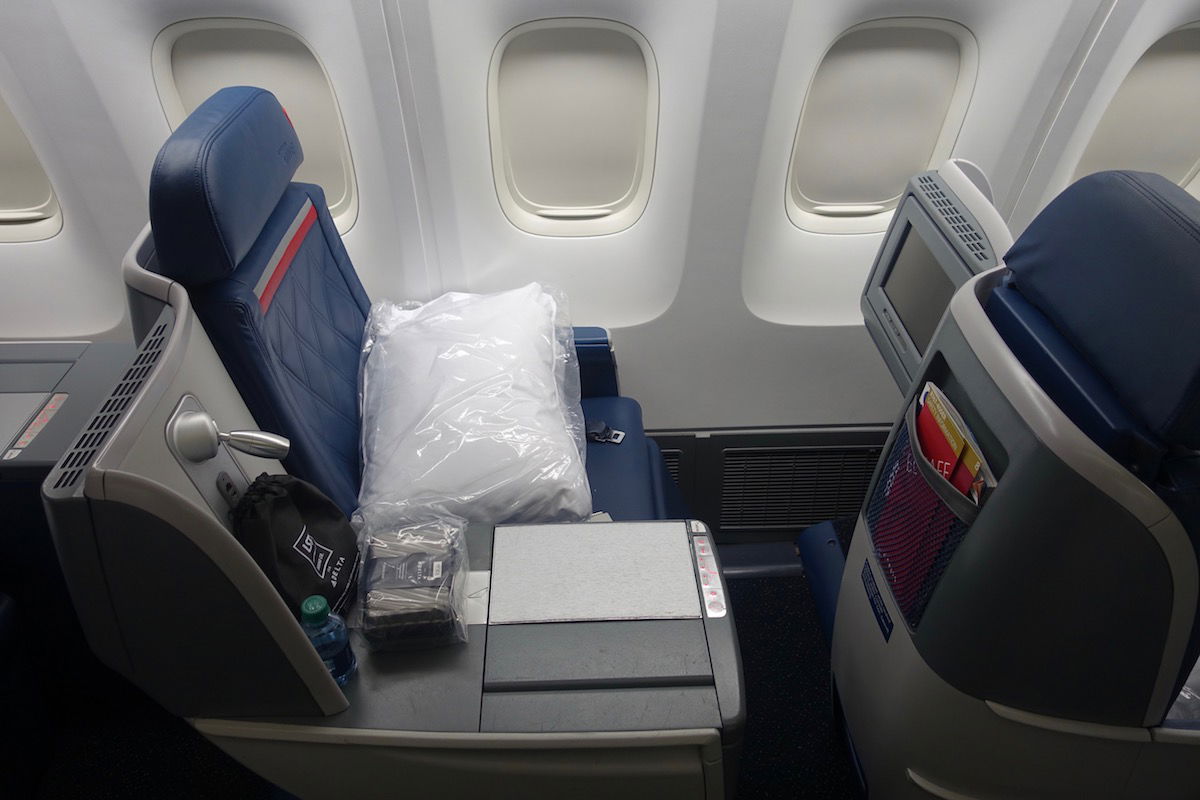 Delta 767 business class seat
Unfortunately, though, these seats are really narrow.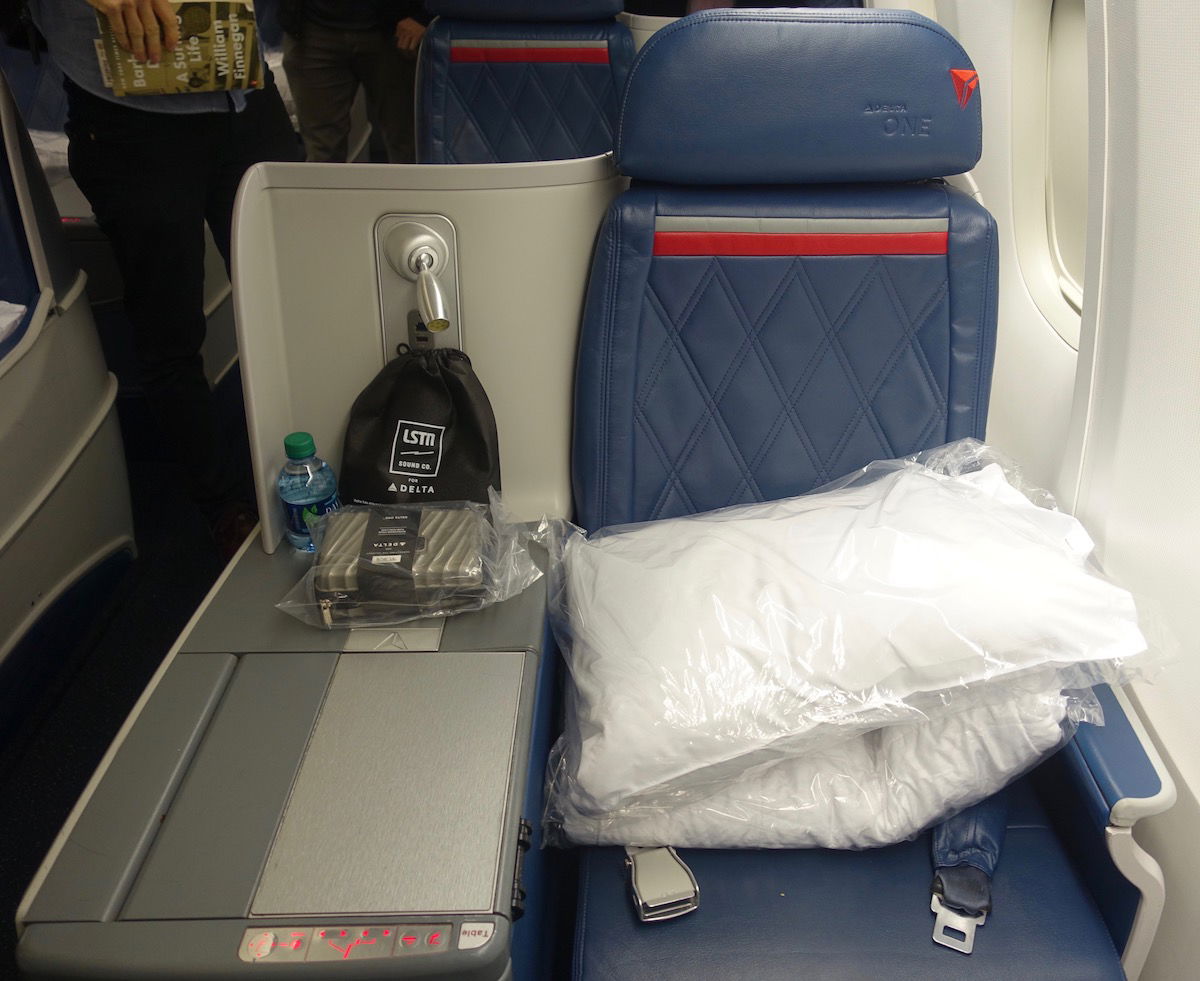 Delta 767 business class seat
As you can see, in these seats the footwell is also closer to the window.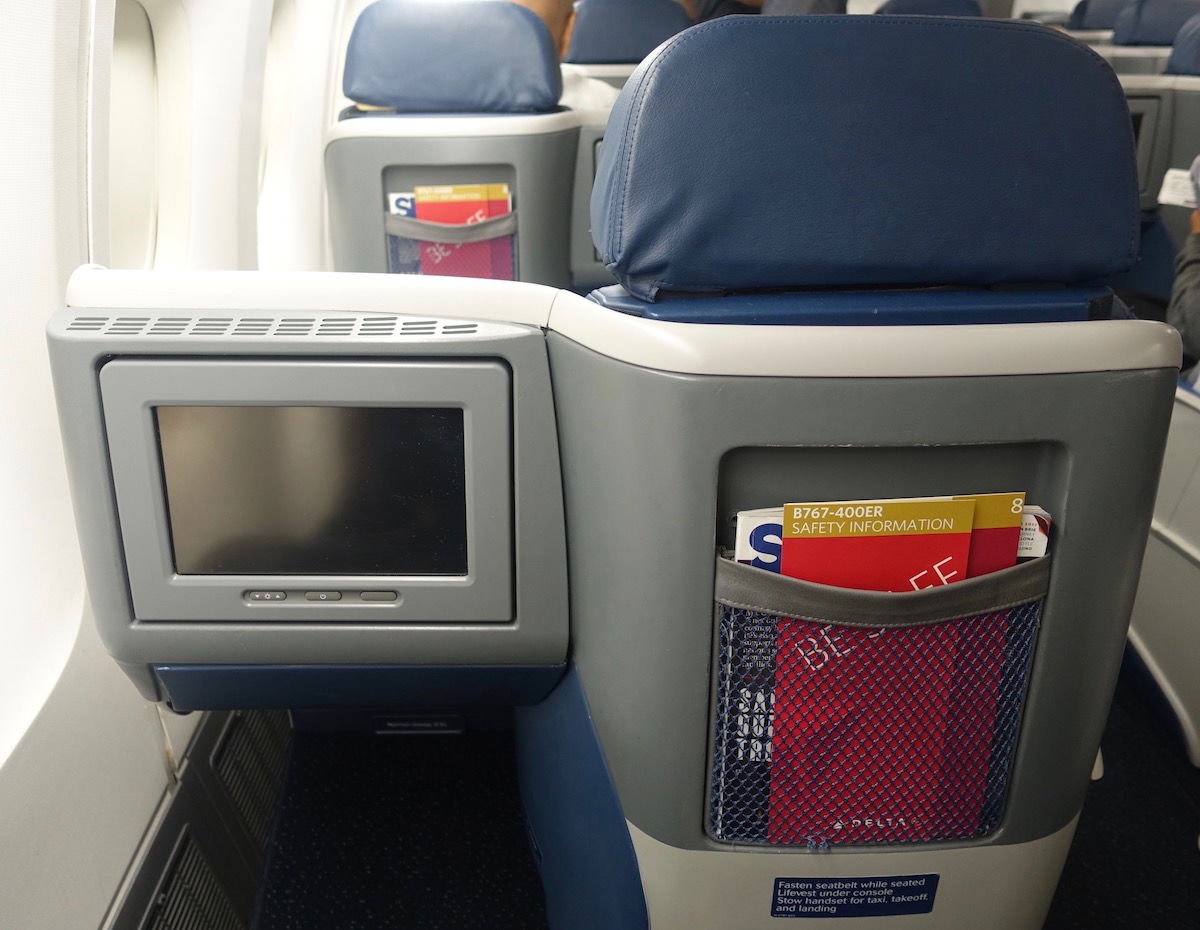 Delta 767 business class seat
On one hand it's nice to sleep further from the aisle, while on the other hand the seat felt uncomfortably tight when reclined. We joke about seats being like coffins, but I couldn't move my feet an inch when I was reclined due to how small the footwell is. So while I appreciate that these seats have direct aisle access, I'd prefer a standard forward facing configuration where you can at least sleep comfortably.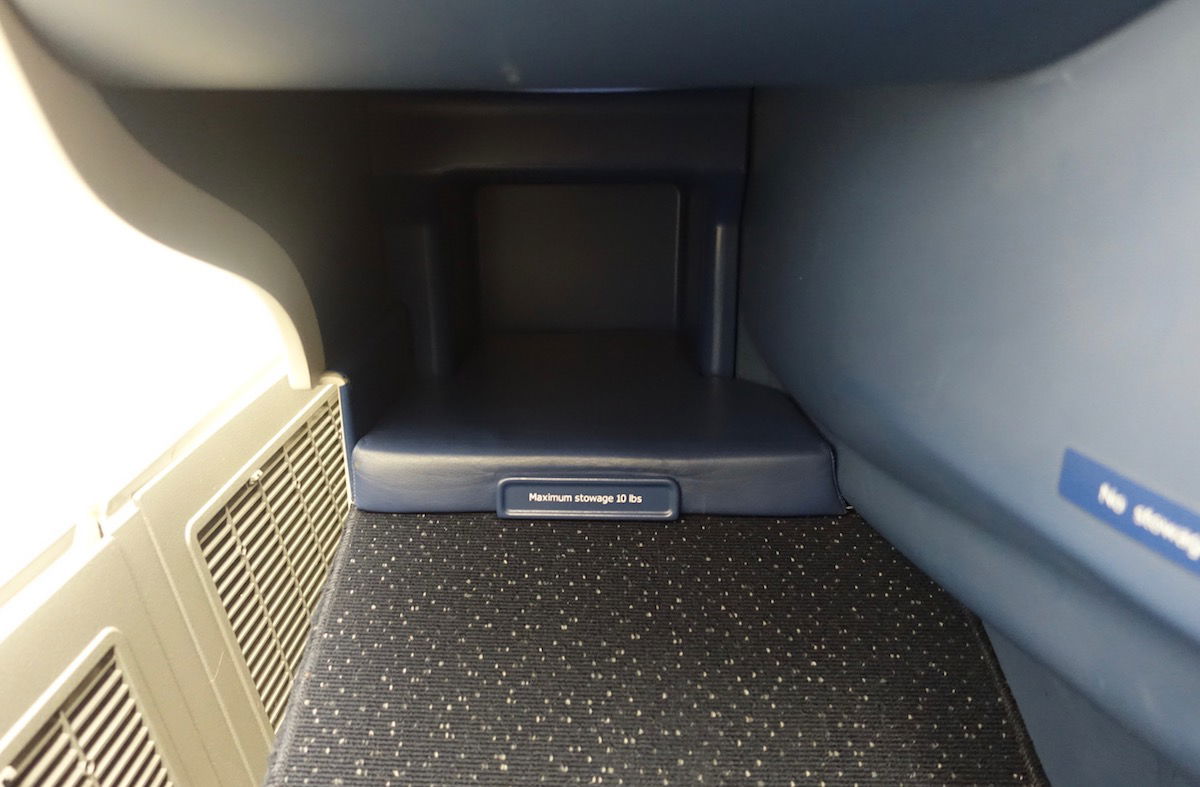 Delta business class legroom
In terms of the seat's other features, to the side of my seat were the seat controls, which were quite easy to use.


Delta business class seat controls
What wasn't easy to use, however, was the tray table. It's horribly designed because the seat has no storage, so you'd naturally store things on the "counter" next to the seat. However, to get out your tray table you have to lift that counter and take out the tray table. Beyond that, once the tray table is out there's very little wiggle room.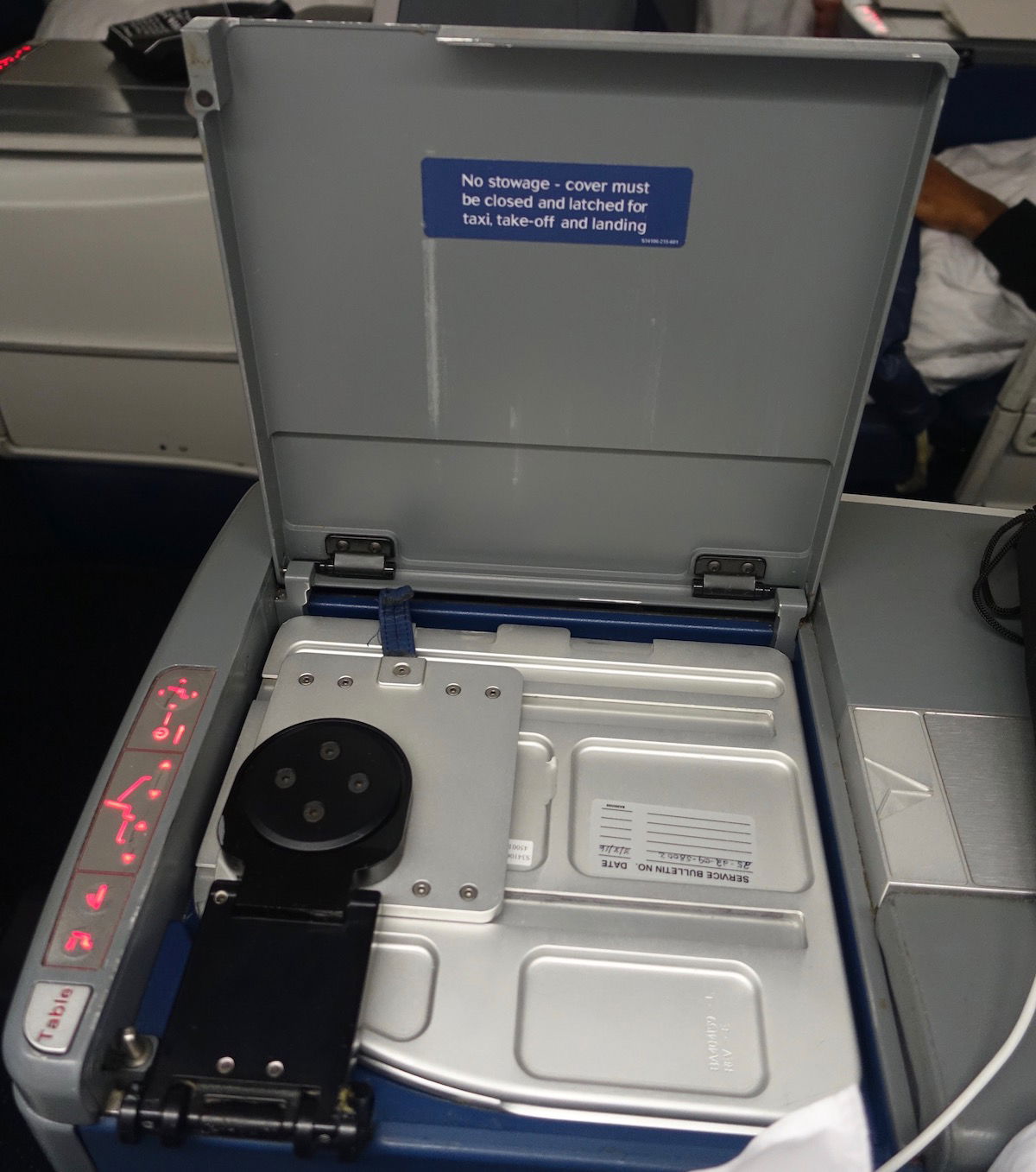 Delta business class tray table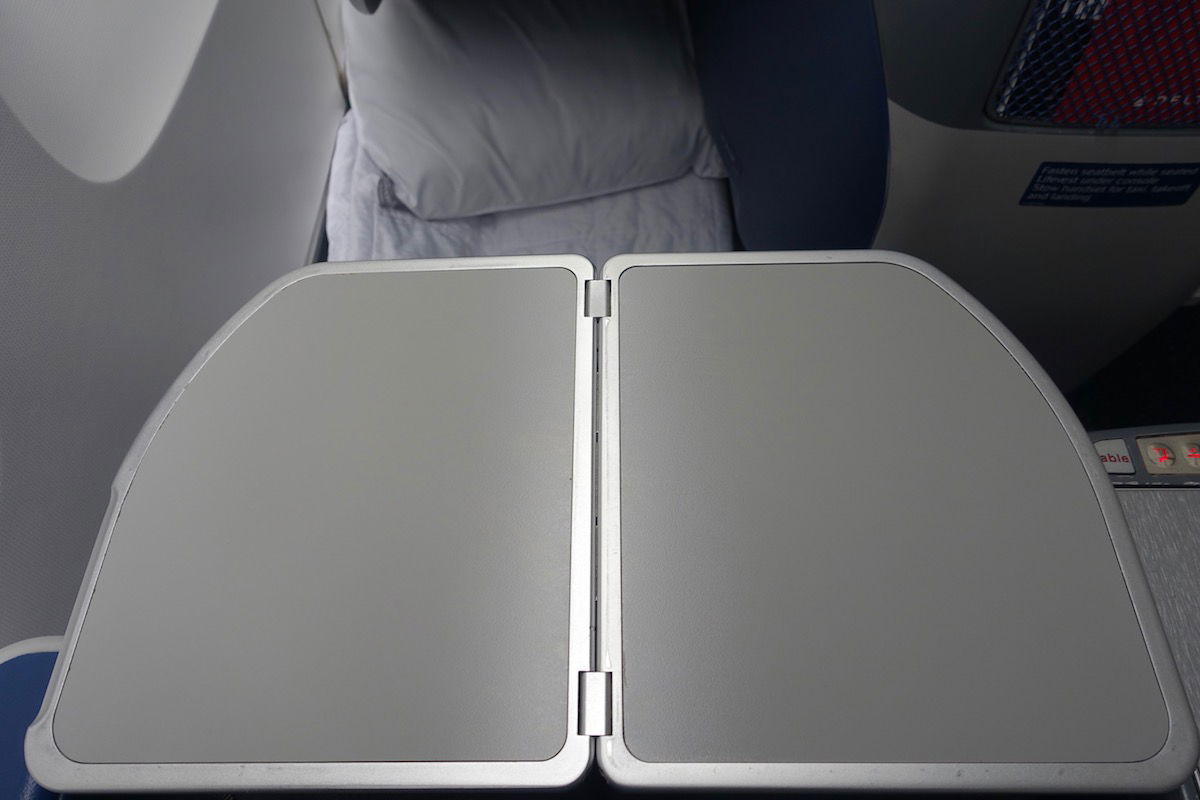 Delta business class tray table
Behind that area and to the side of the seat was a reading light, headphone jacks, and outlets (including 110v and USB).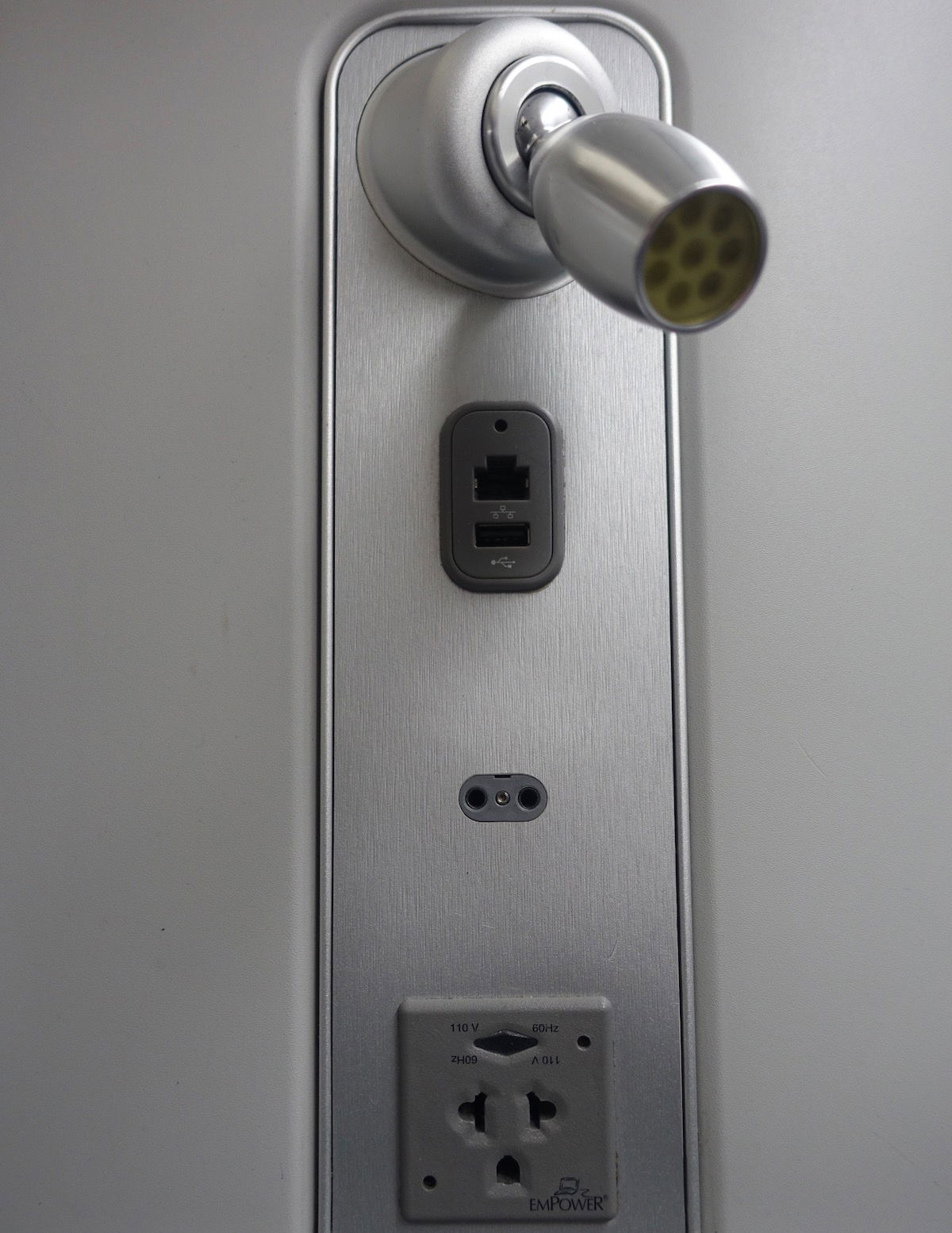 Delta business class seat outlet, headphone jacks, and reading light
Then waiting on my seat on boarding was an amenity kit, headphones, bedding, and a bottle of water.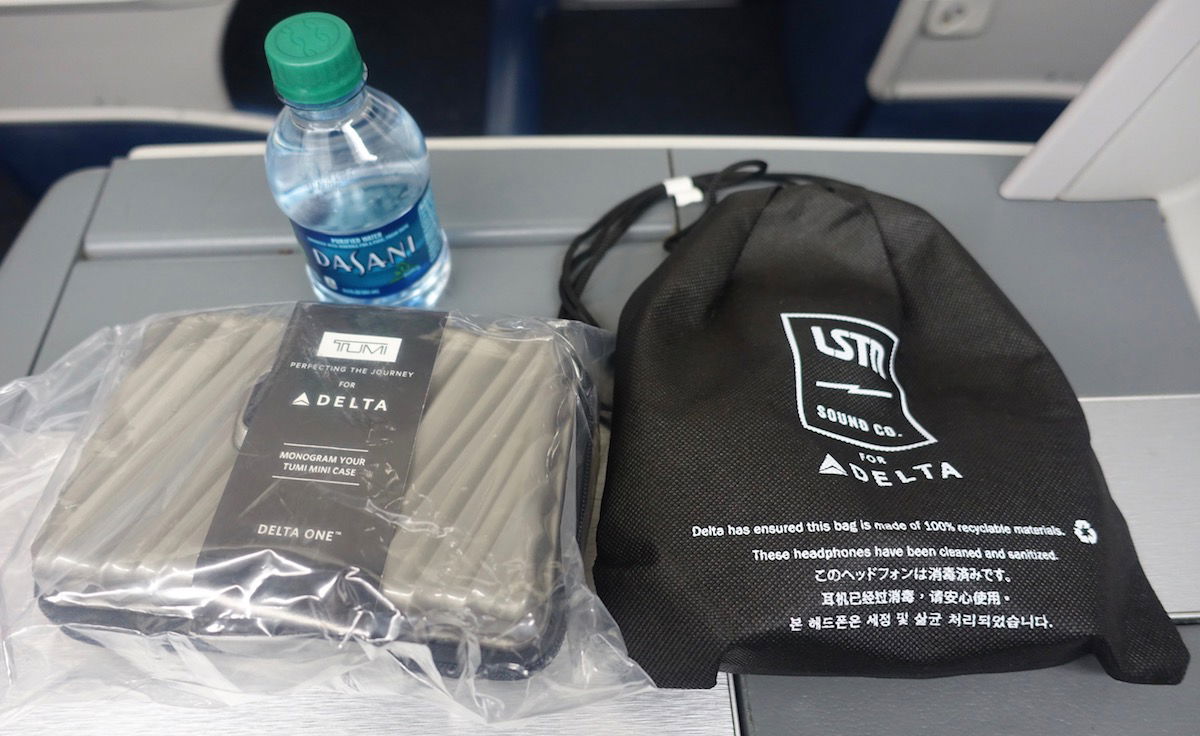 Delta business class amenity kit, headphones, and water
Delta offers Tumi amenity kits, which are phenomenal. The cases themselves are beautiful, and they're extremely well stocked, especially when you consider that this is just a transcon flight on which they're offering them. I think these are the best amenity kits offered by any airline in business class.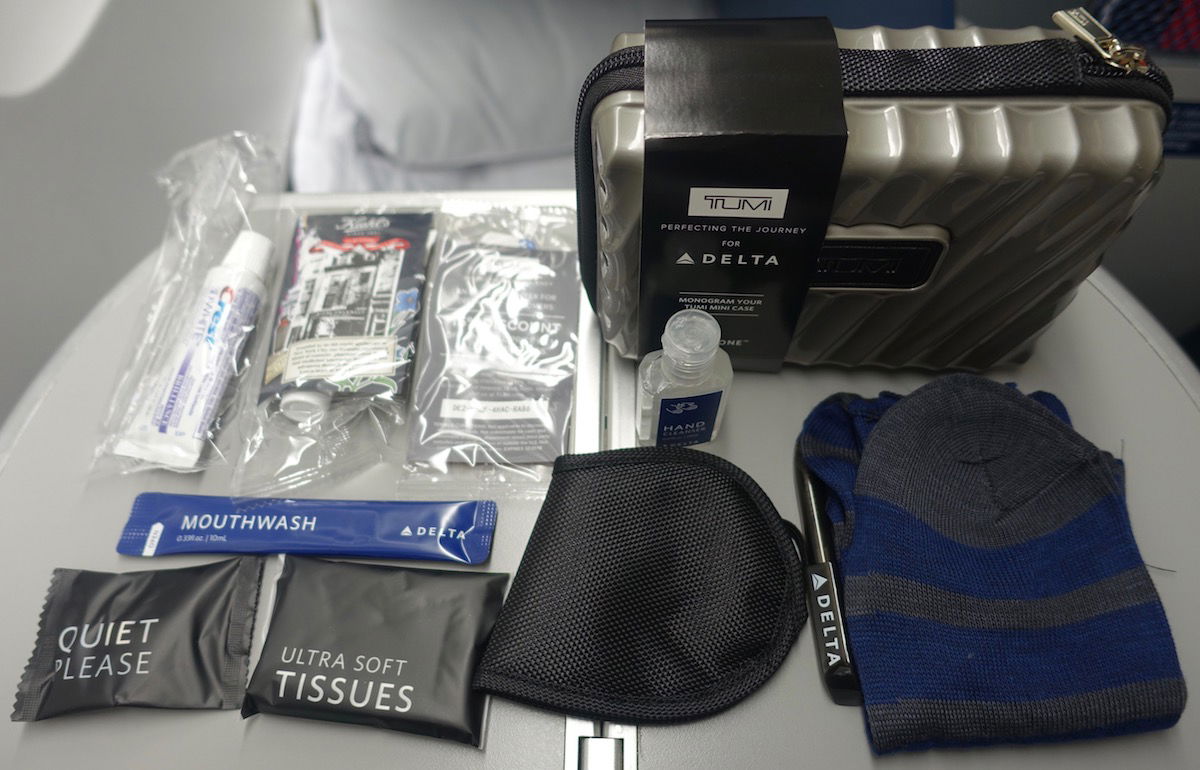 Delta Tumi amenity kit contents
What's also cool is that you can get these kits monogrammed at a Tumi store for free, if you'd like.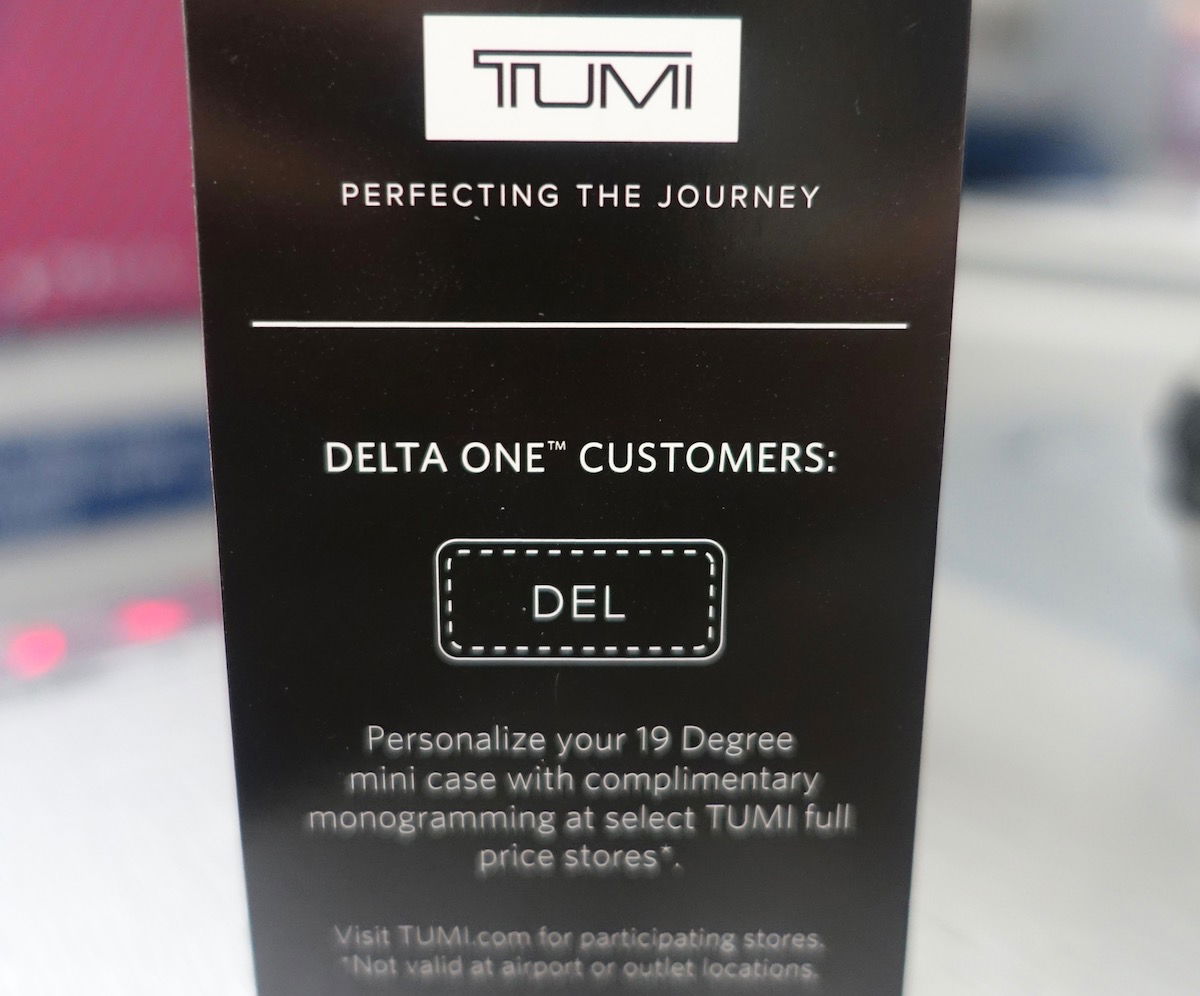 Delta Tumi amenity kit
As far as the headphones go, Delta recently switched their headphones to LSTN. I must be missing something, because I found these headphones to be awful, in terms of their lack of noise cancelation and comfort. Am I the only one who feels this way? Were my headphones defective? I'm not sure…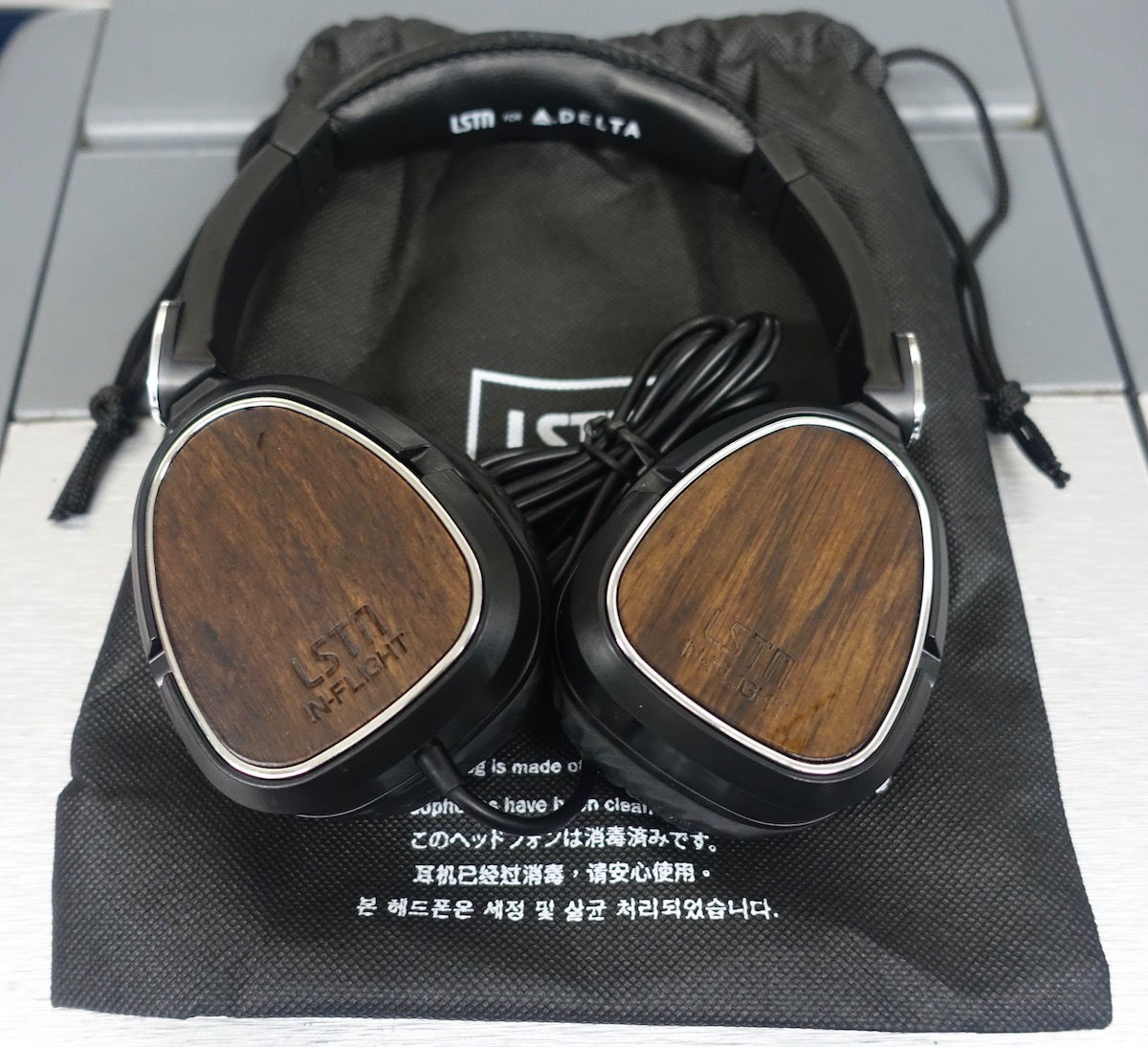 Delta business class LSTN headphones
Then Delta has Westin Heavenly Bedding. I remember back in the day when this was cutting edge, though Delta hasn't changed their bedding in years, while American and United have been catching up. Still, the pillow and duvet were both very comfortable.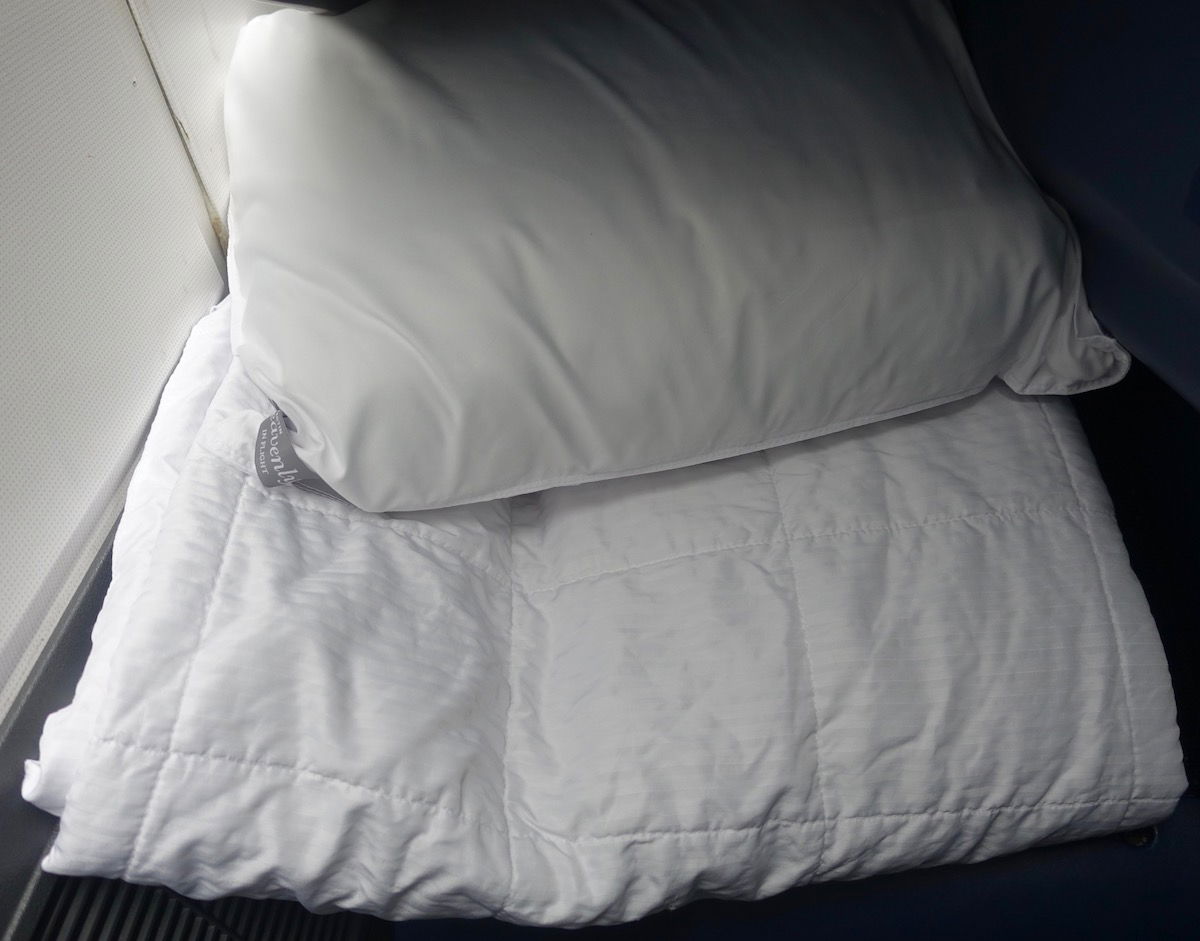 Delta Westin Heavenly bedding
About 10 minutes after settling in I was offered a pre-departure beverage, with the choice between champagne and orange juice. On the plus side, they serve pre-departure beverages in glassware. However, the pour of champagne I got was tiny.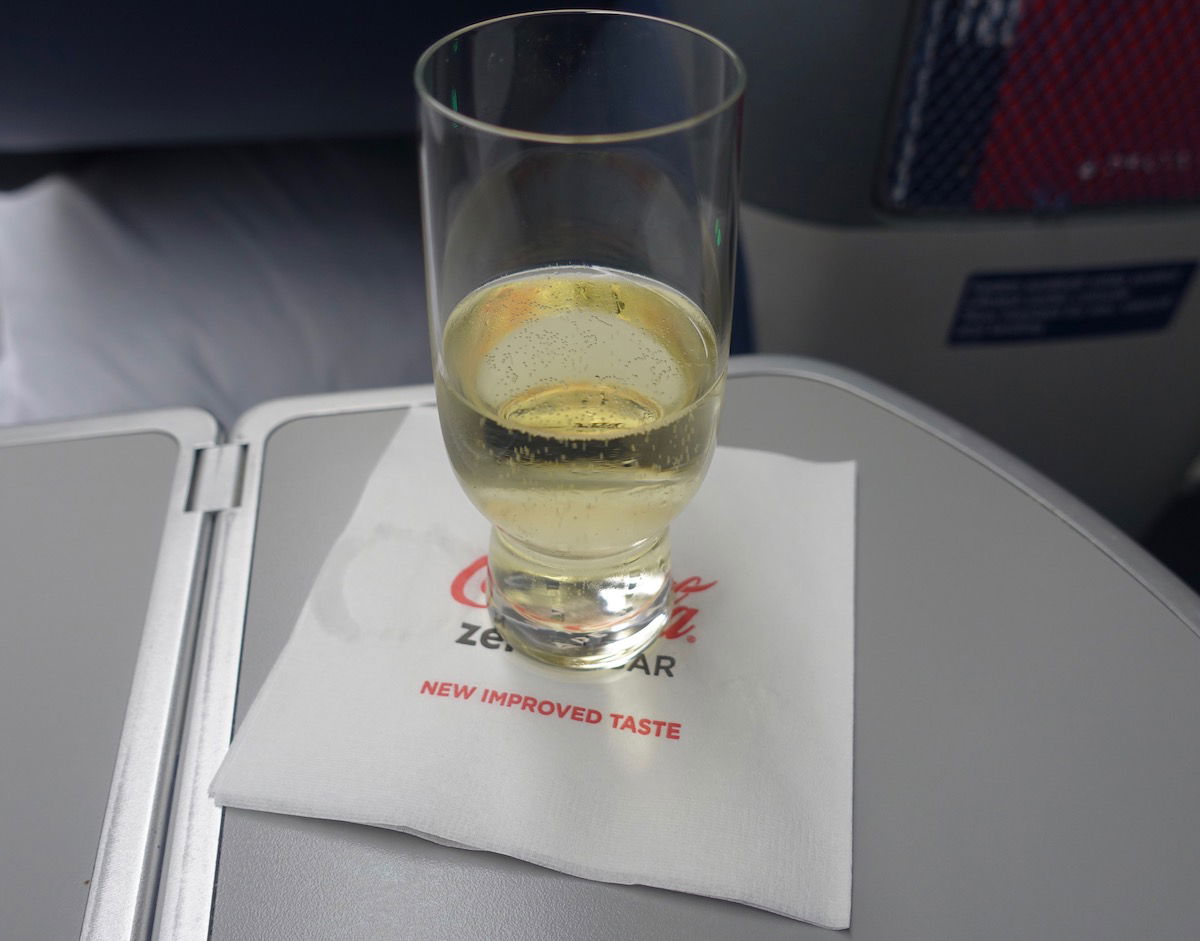 Delta business class sparkling wine
A few minutes later a flight attendant came through the cabin distributing menus.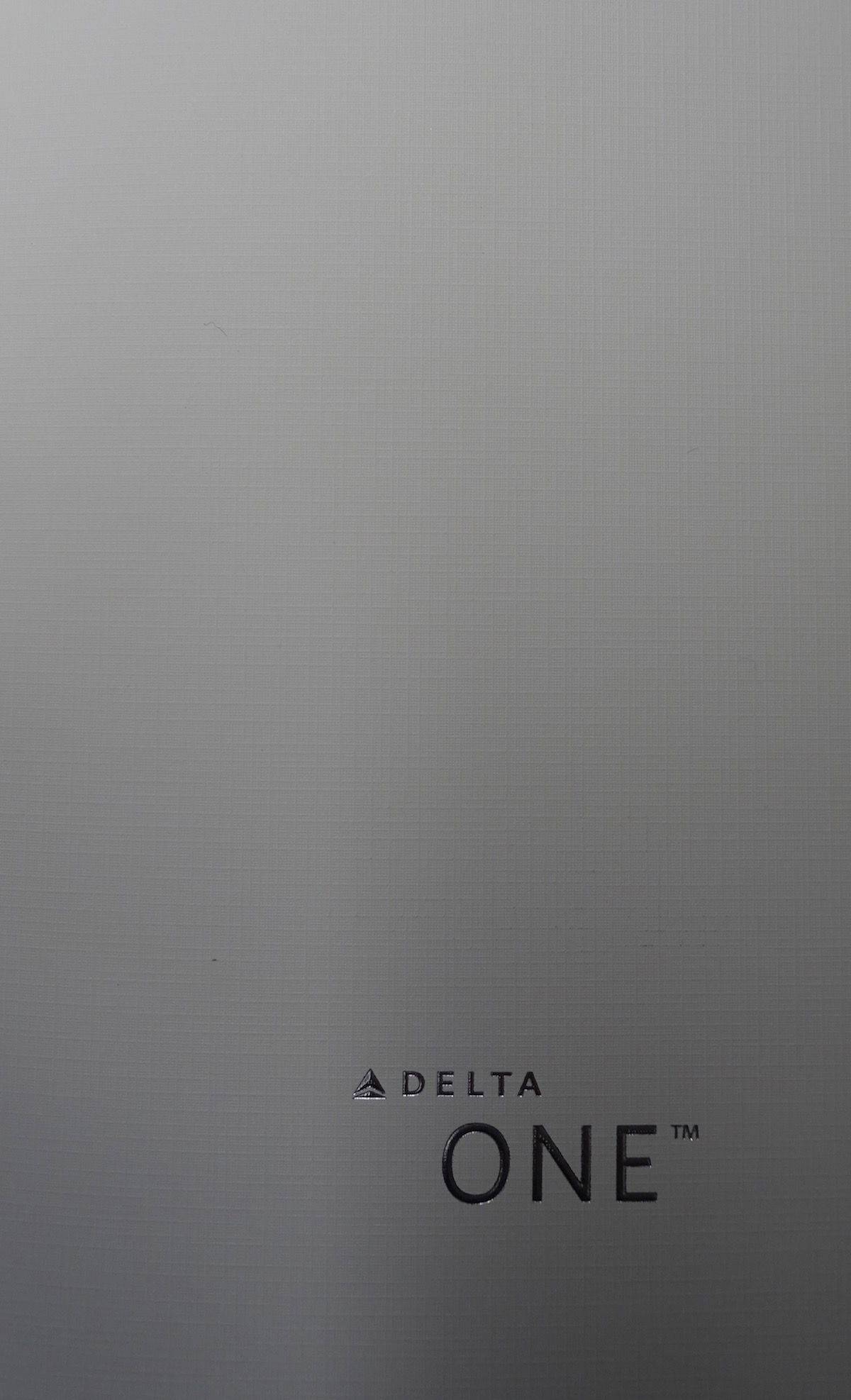 Delta One menu
By 6:55AM boarding was complete and the door was closed, with every seat on the plane taken (including Nick Jonas being seated across from me — cool). At that point the captain came on the PA to wish everyone a happy Thanksgiving and inform us of our quick flight time of 5hr10min, which he anticipated would put us into Los Angeles early.
A moment later the flight leader welcomed us aboard on behalf of himself and the seven NYC based flight attendants. They screened the safety video, which features flight attendants from their "global partners." This is minor, but I really like how Delta flight attendants stand in the aisle at the front of the cabin during the safety demonstration, rather than yapping in the galley.
Our taxi to our departure runway was quick, and by 7:15AM we were cleared for takeoff on runway 31L. We hit quite a bit of turbulence on the climb out, which was consistent for a while.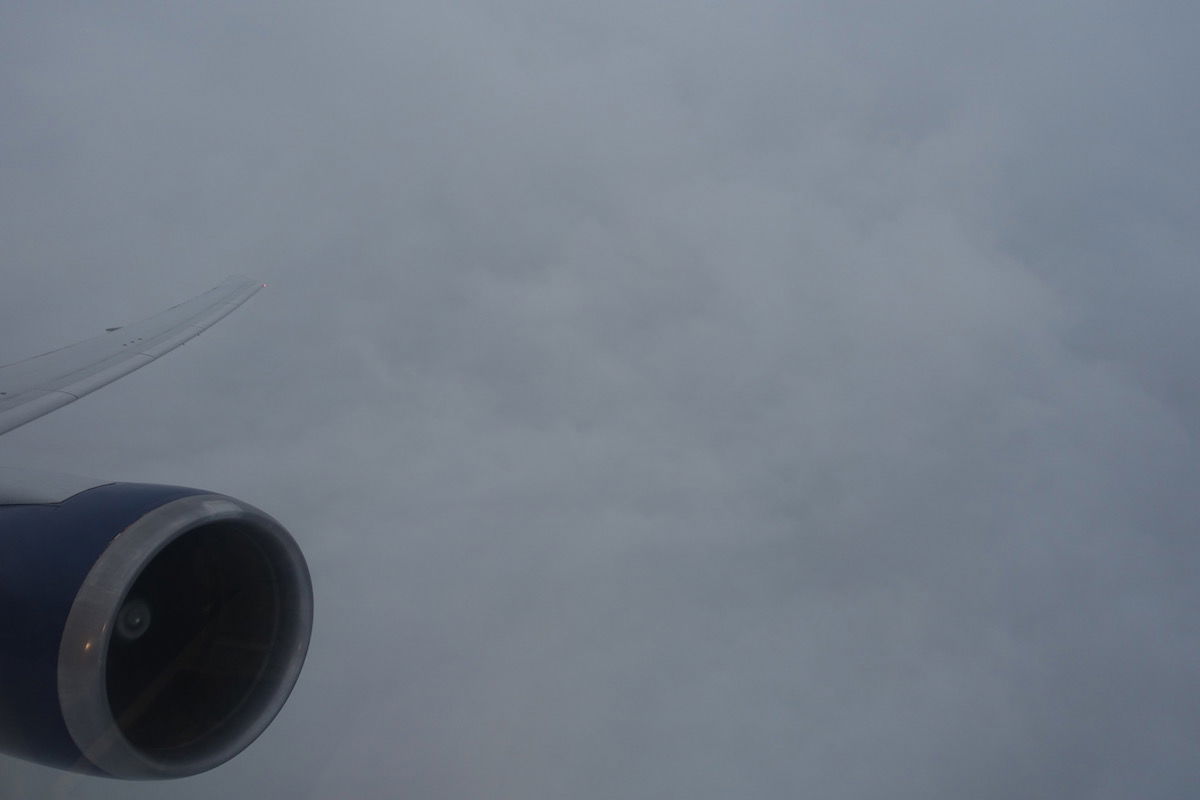 View after takeoff from New York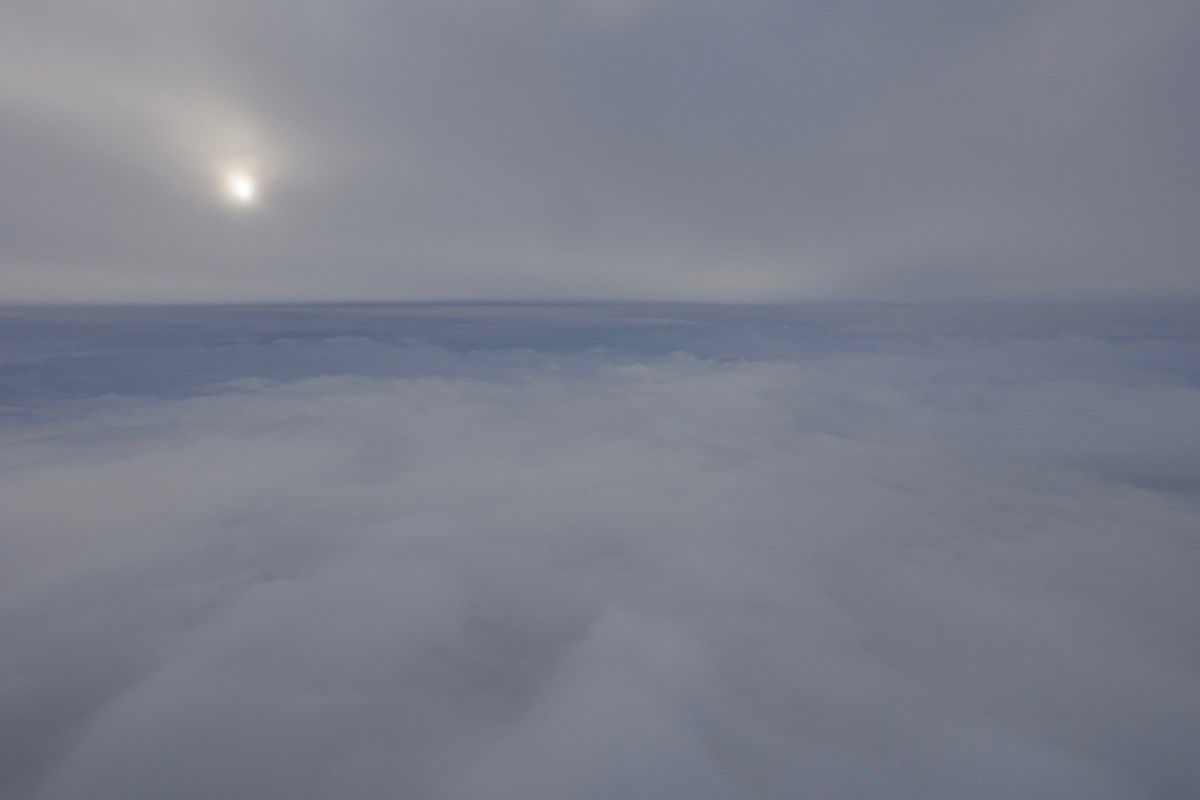 View after takeoff from New York
About 30 minutes after takeoff the captain announced that the turbulence would continue for a while, and that we'd be leveling off at 28,000 feet initially due to the bumpy ride, and would eventually climb higher. While it looked nice above the clouds, the chop continued for a while.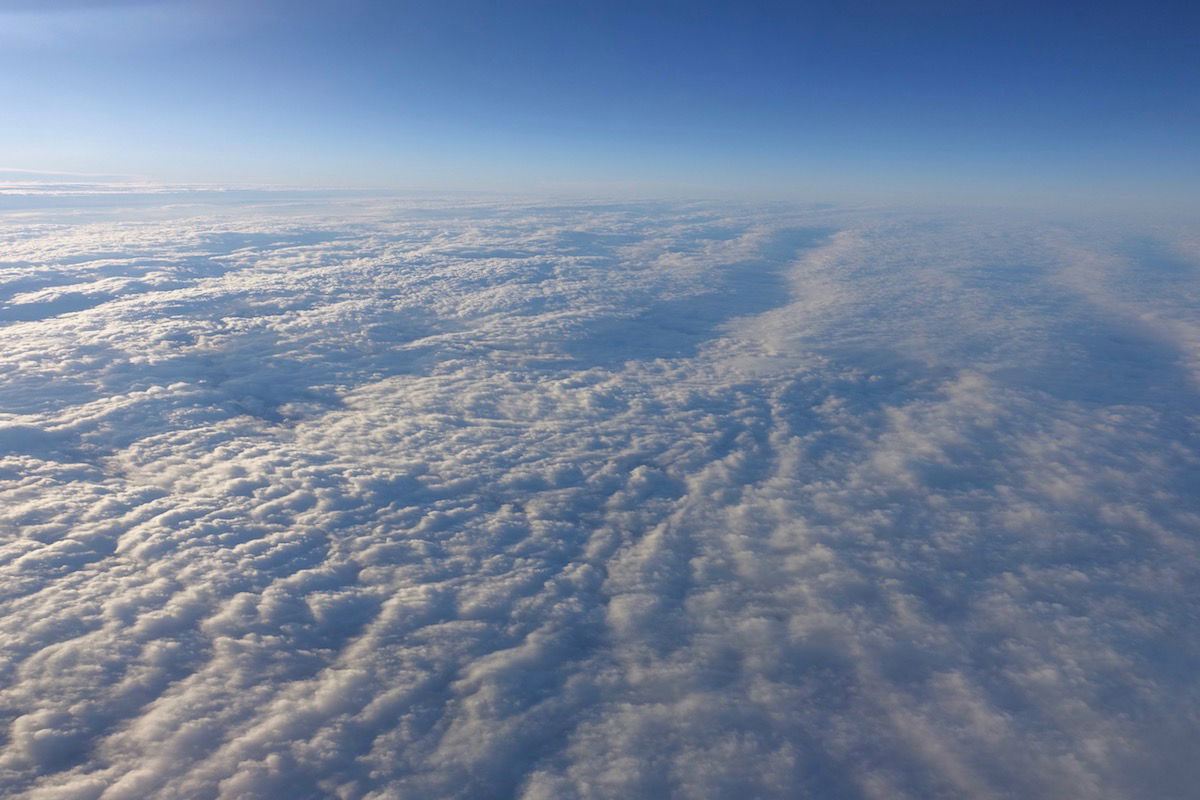 View enroute to Los Angeles
Once the seatbelt sign was turned off I checked one of the lavatories located behind the cabin. The two business class lavatories are behind the cabin, and that really isn't all that many for 40 business class passengers.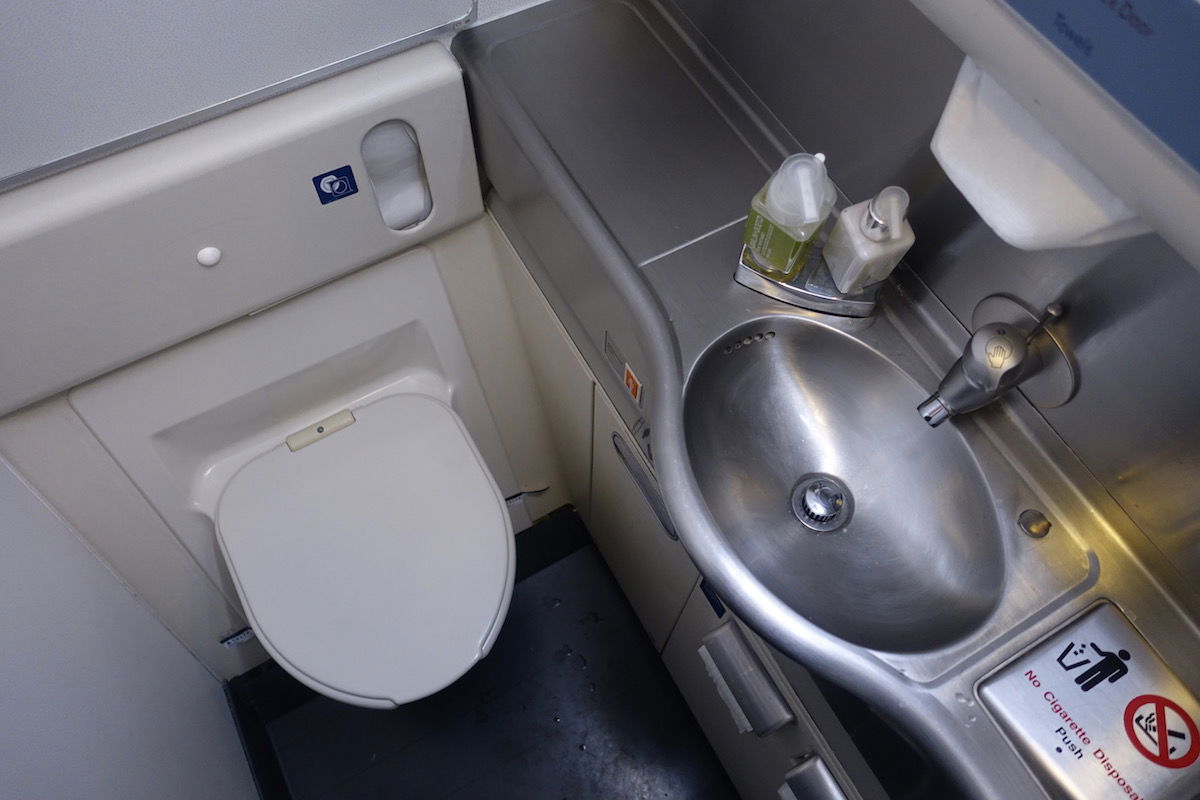 Delta One lavatory
The lavatory was small and no frills, with the exception of the Malin + Goetz soap and hand cream, which I like.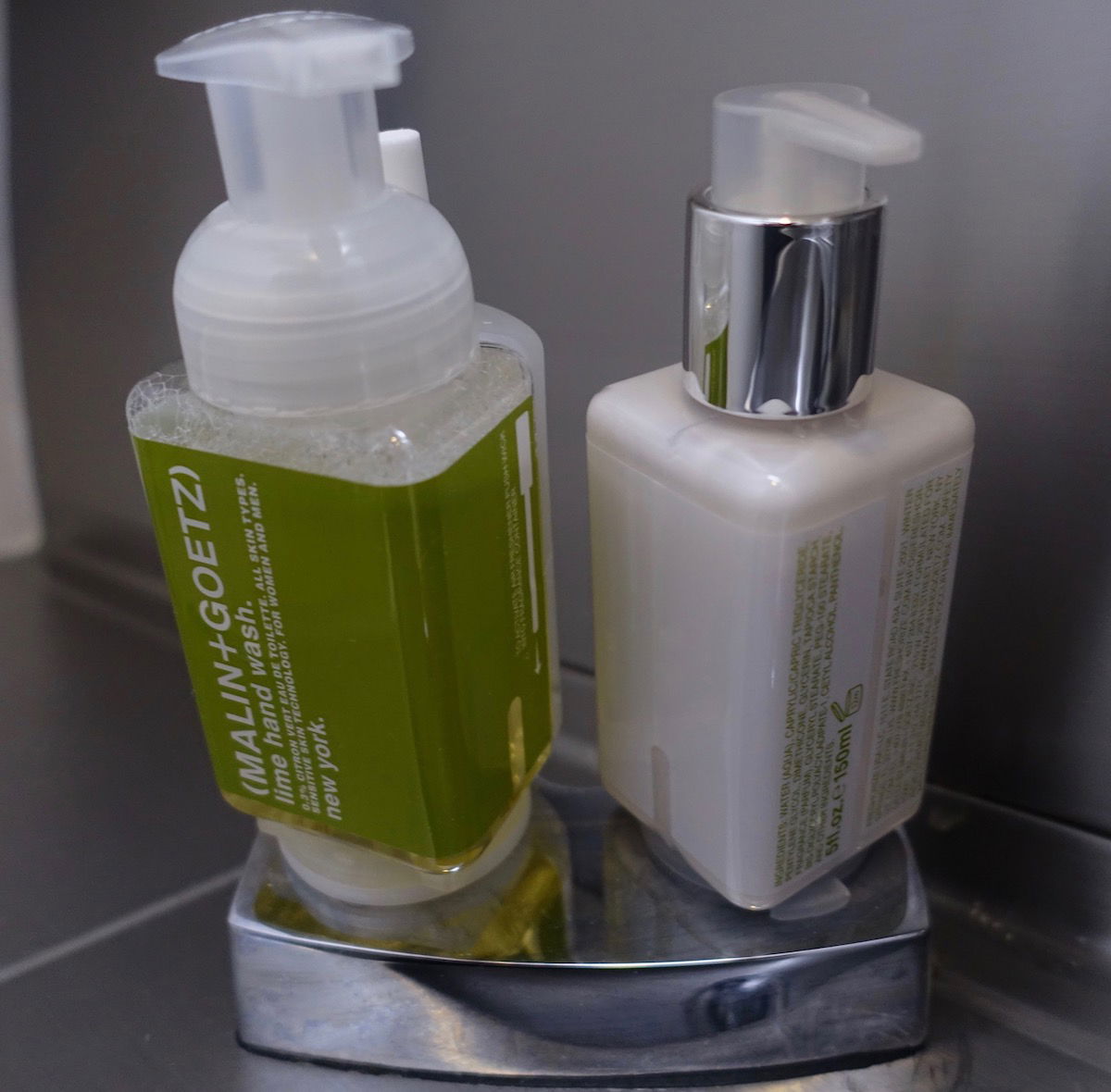 Delta One Malin & Goetz toiletries
Just under an hour after takeoff the crew distributed warm towels, which were noticeably thicker than you get on American and United.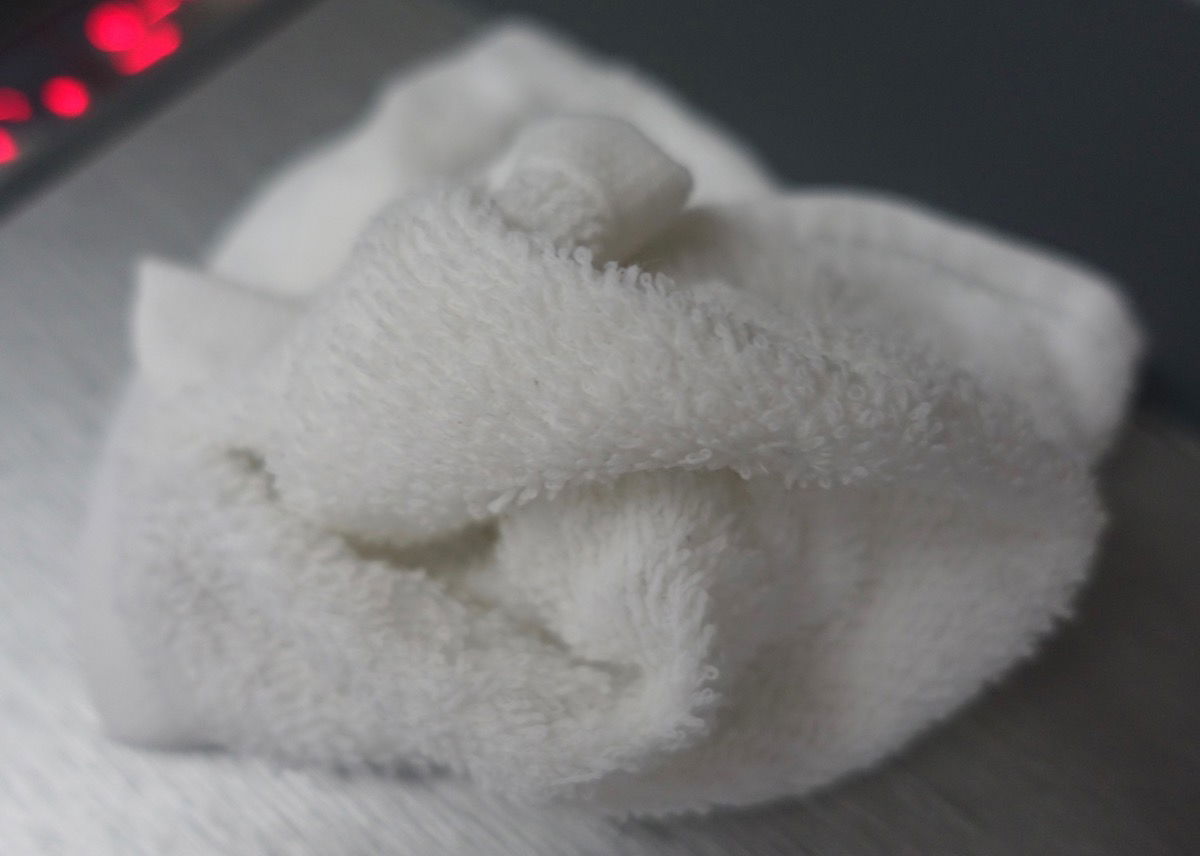 Delta One warm towel
At that point the breakfast service began. The menu read as follows: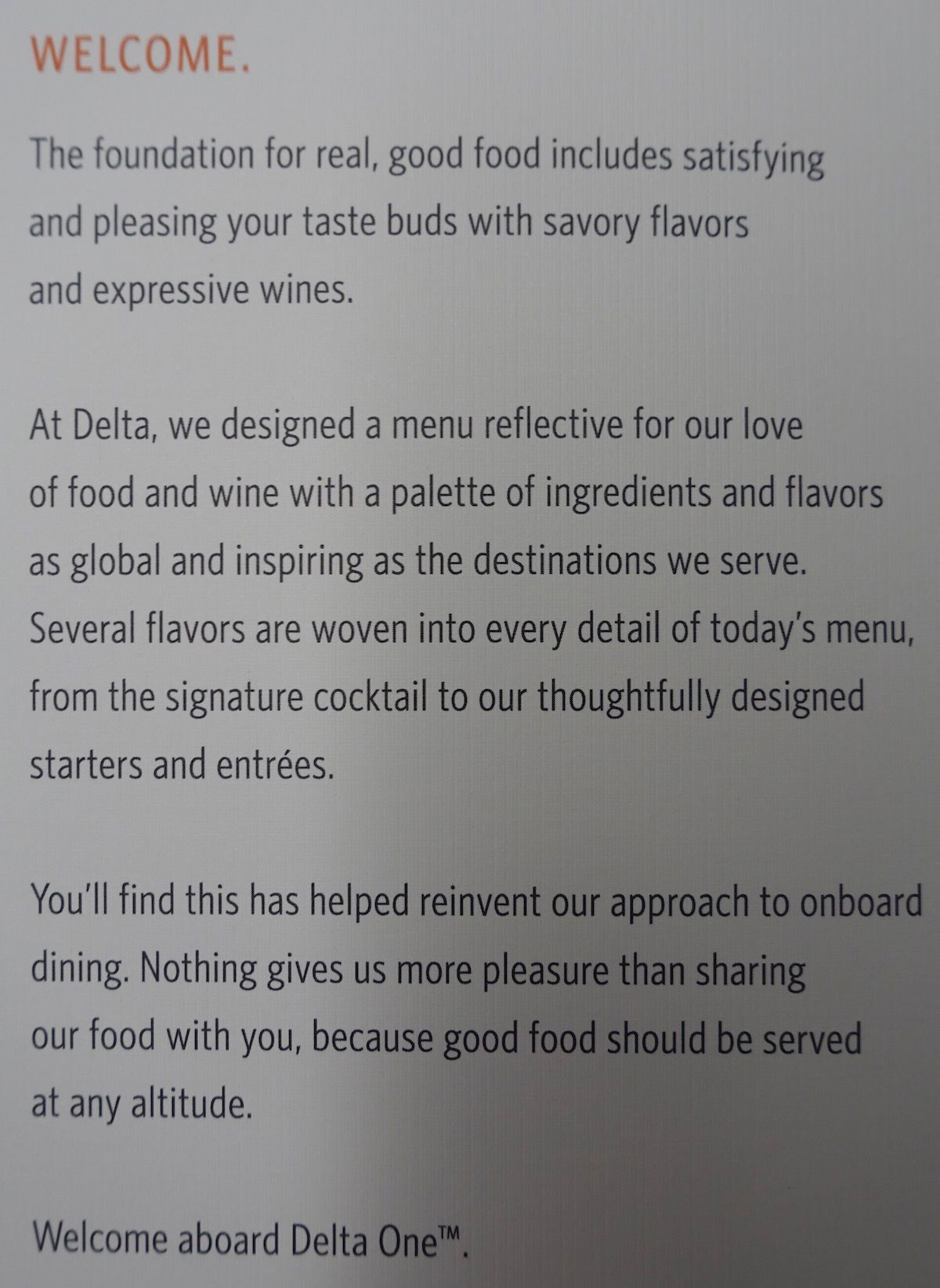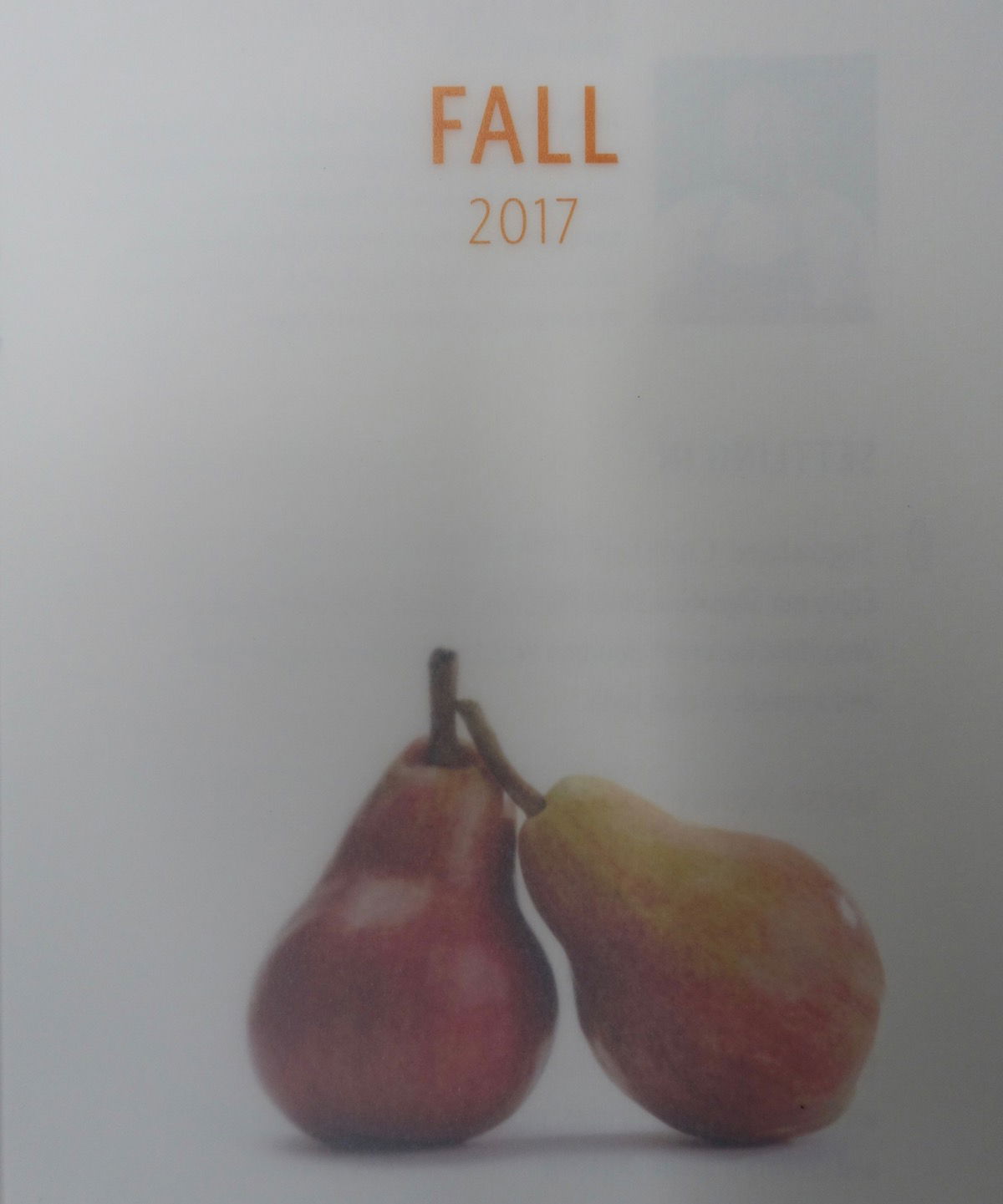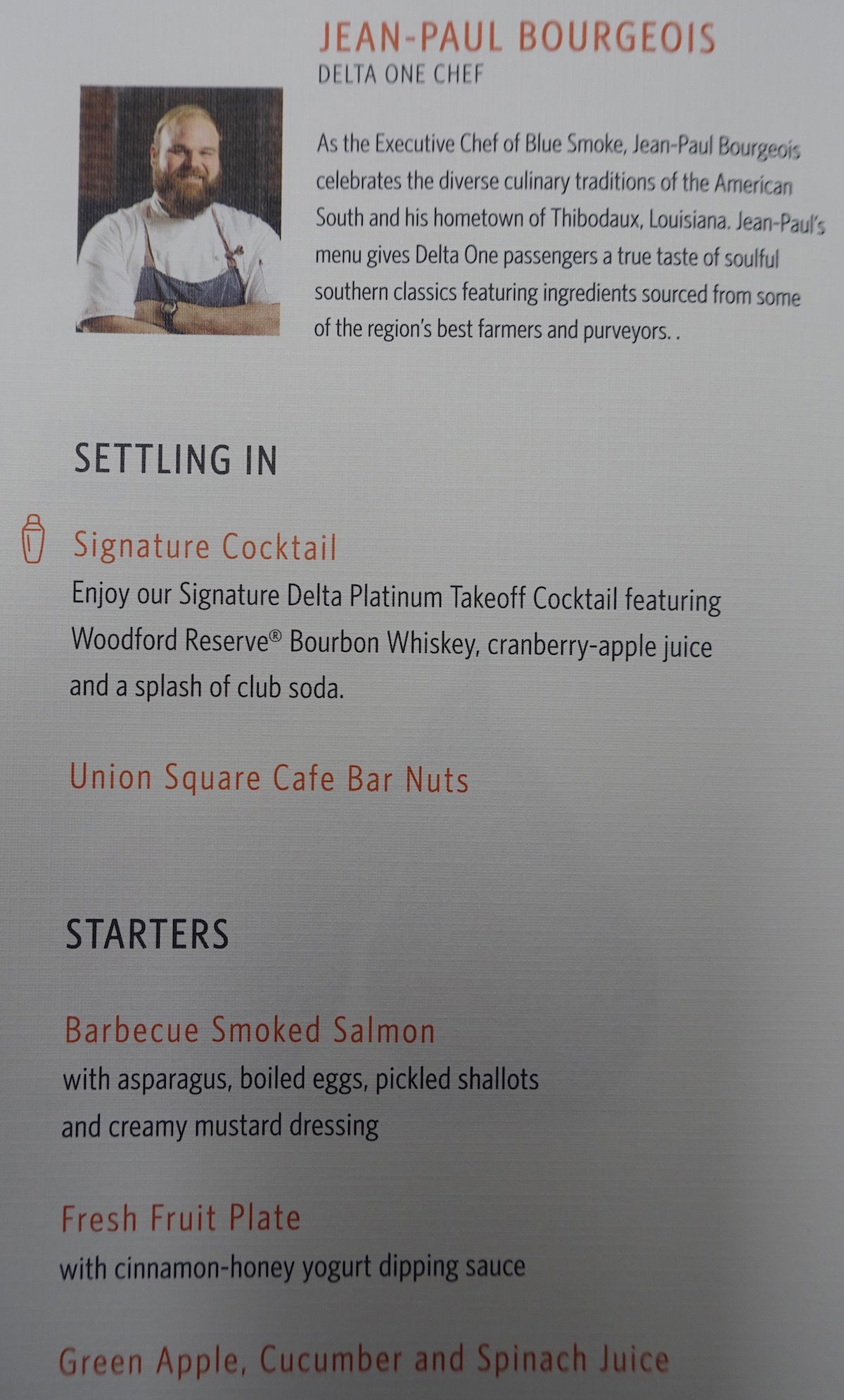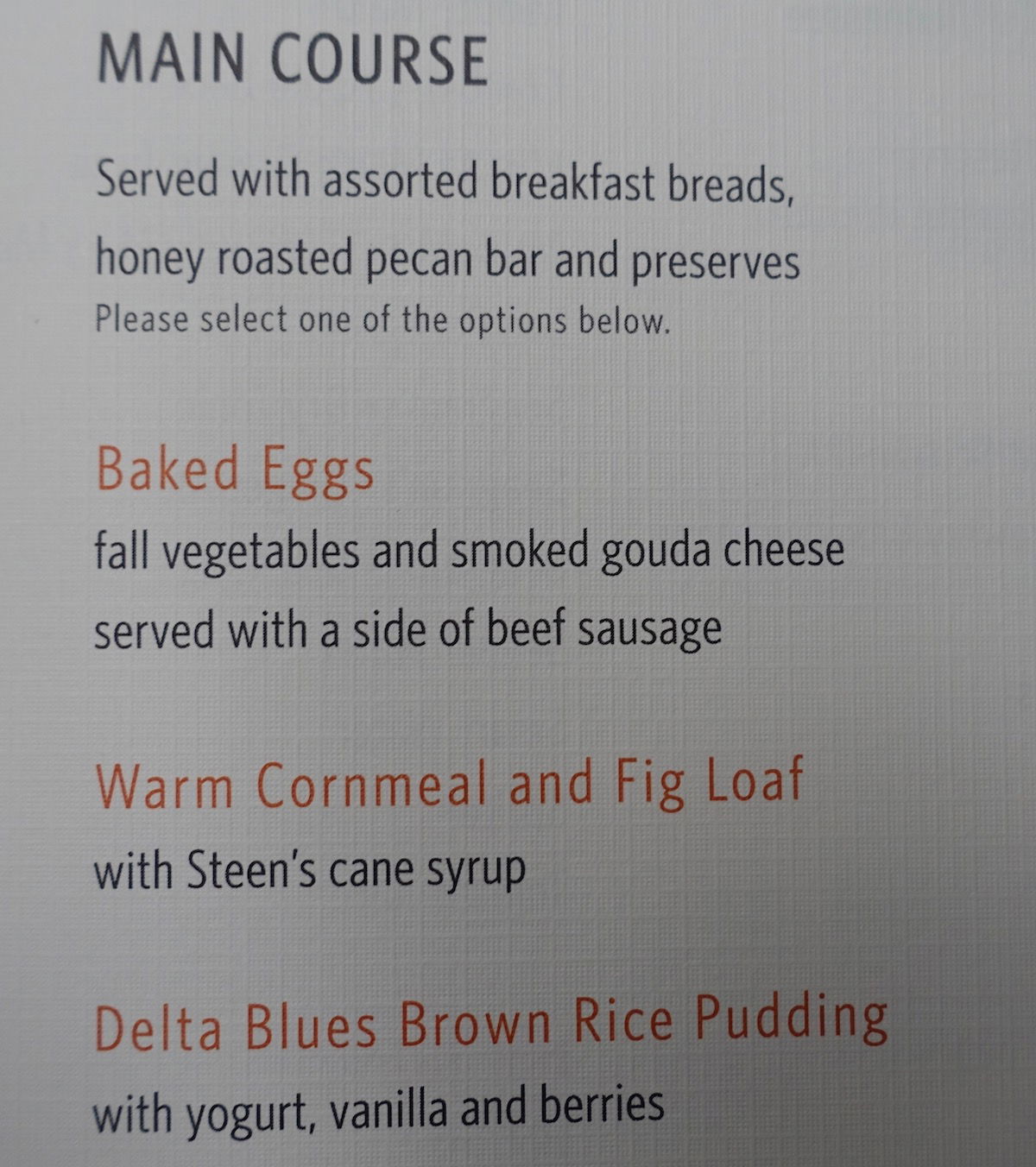 The drink list read as follows: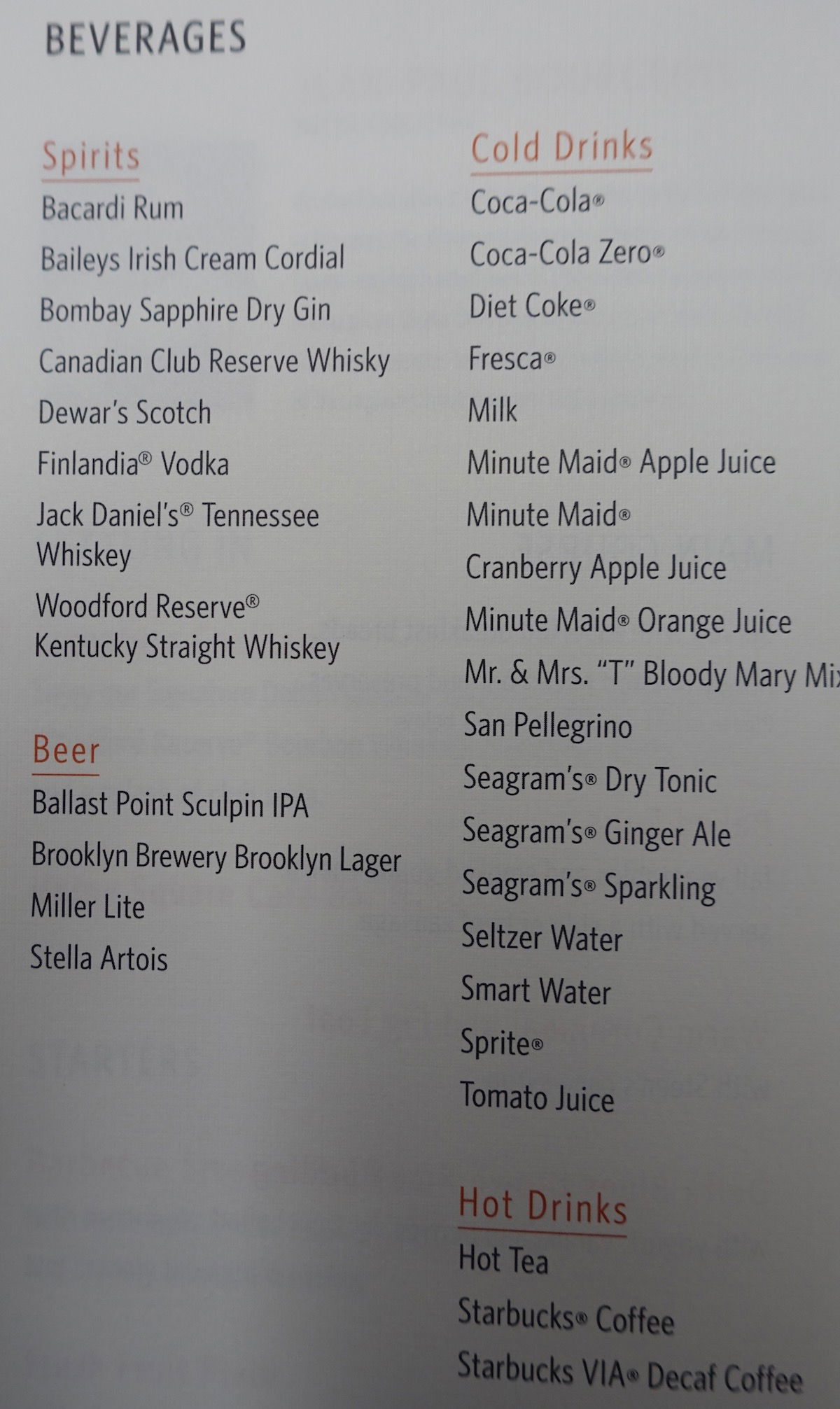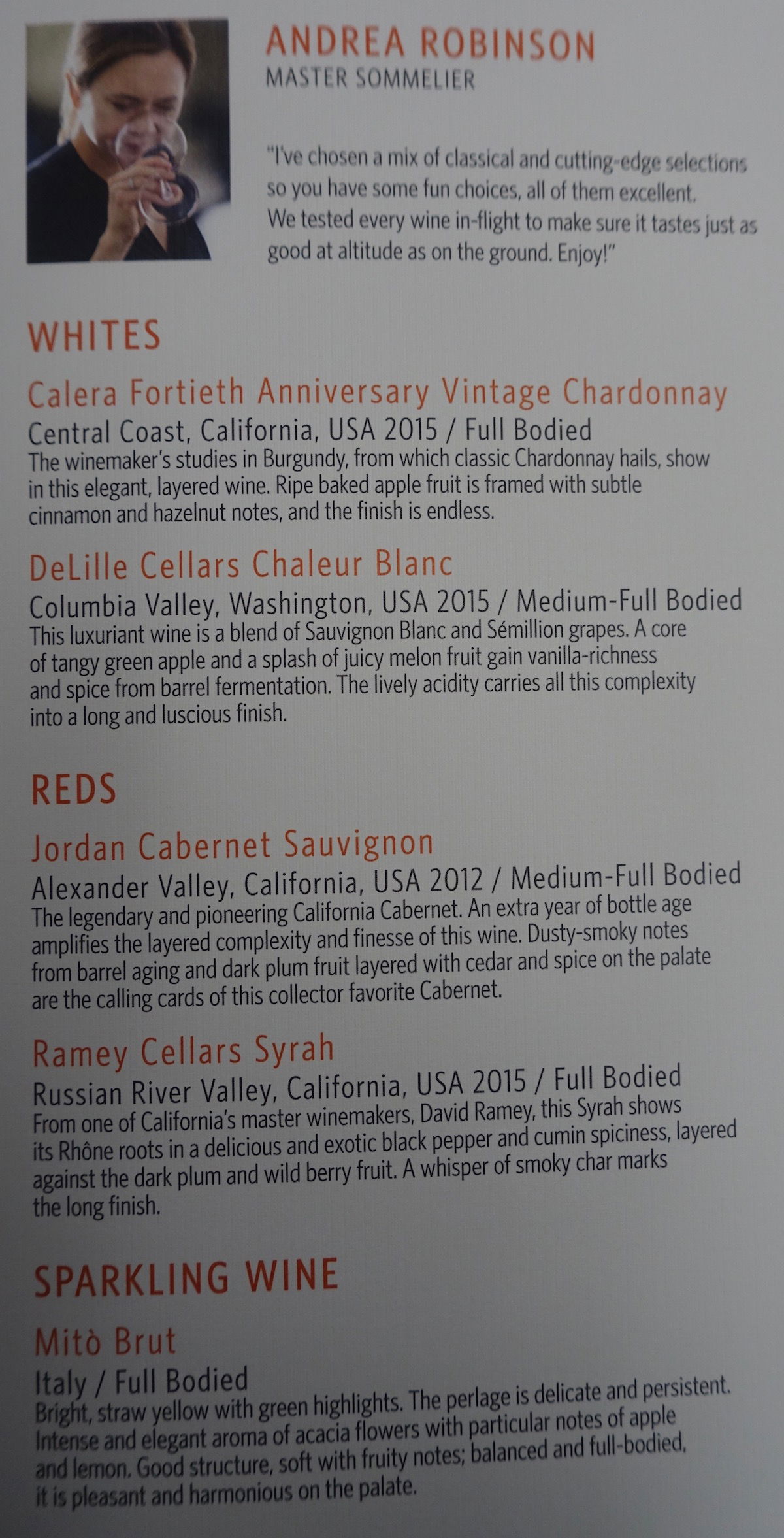 A bit over an hour after takeoff tablecloths were distributed.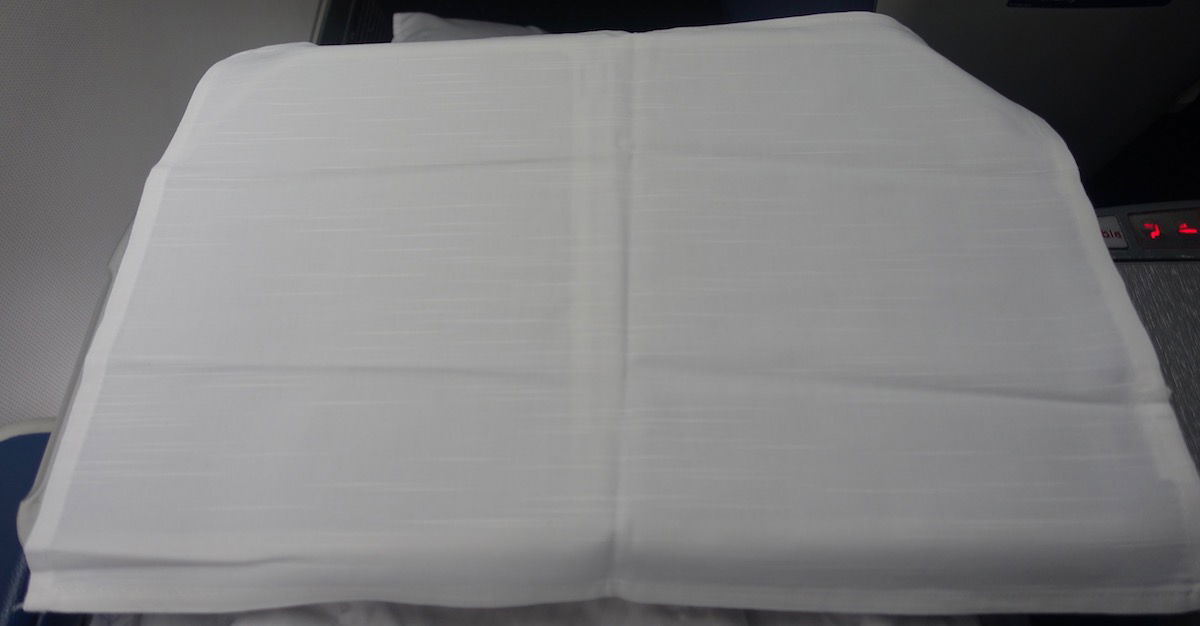 Delta One tablecloth
Then one flight attendant rolled a cart down each aisle with the first course of the meal and drinks.
To drink I had a cup of coffee and the green apple, cucumber, and spinach juice. I was pleasantly surprised by how fresh the juice tasted — it wasn't some sugary artificial tasting juice, but actually tasted healthy (whether or not that was actually the case, I'm not sure).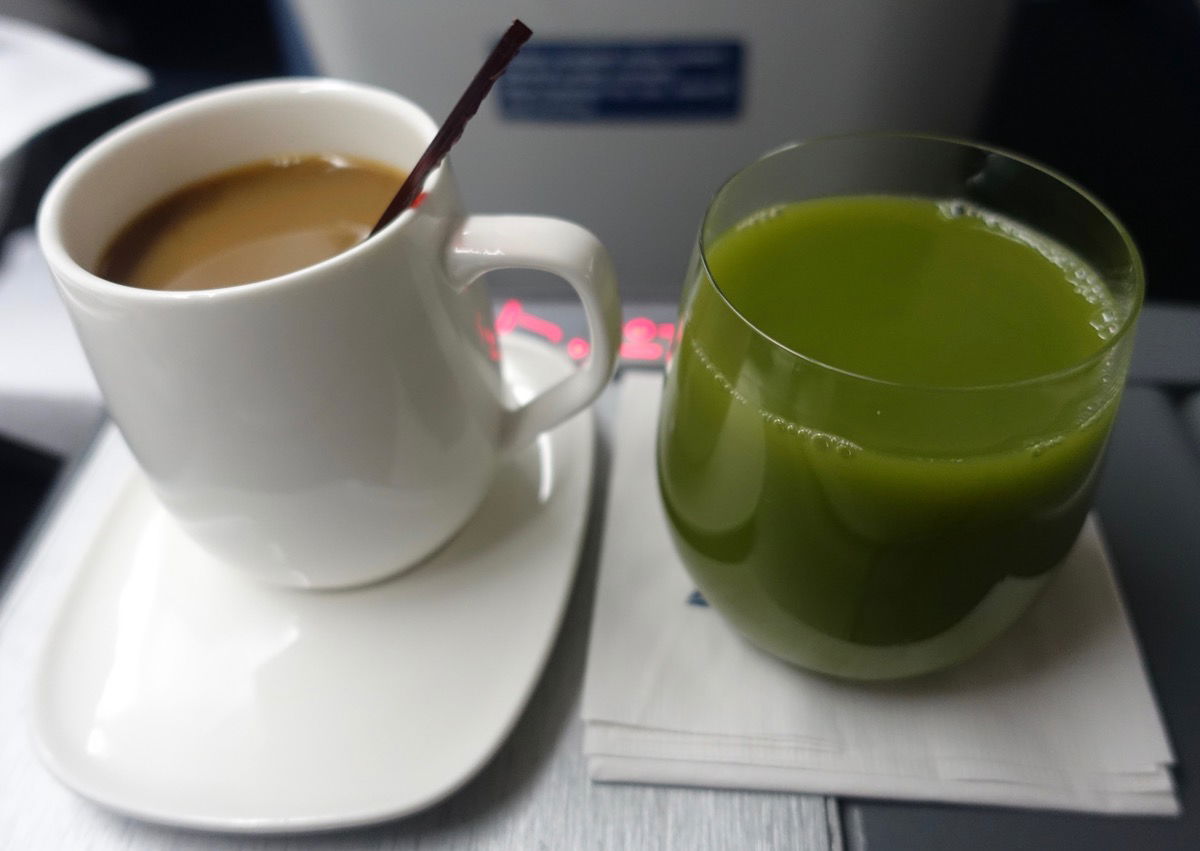 Delta One breakfast — coffee and juice
I was also offered the first course of breakfast. This included fruit (melon, pineapple, kiwi, and strawberry) with a cinnamon-honey yogurt dipping sauce. Then there an appetizer of barbecue smoked salmon with asparagus, boiled eggs, pickled shallots, and creamy mustard dressing. Then there was also a pecan bar. Lastly, I was offered the choice of either a bagel or croissant out of a breadbasket.
I've gotta say, the food was excellent. The fruit was tasty, the appetizer good, the bagel warm and fresh, etc.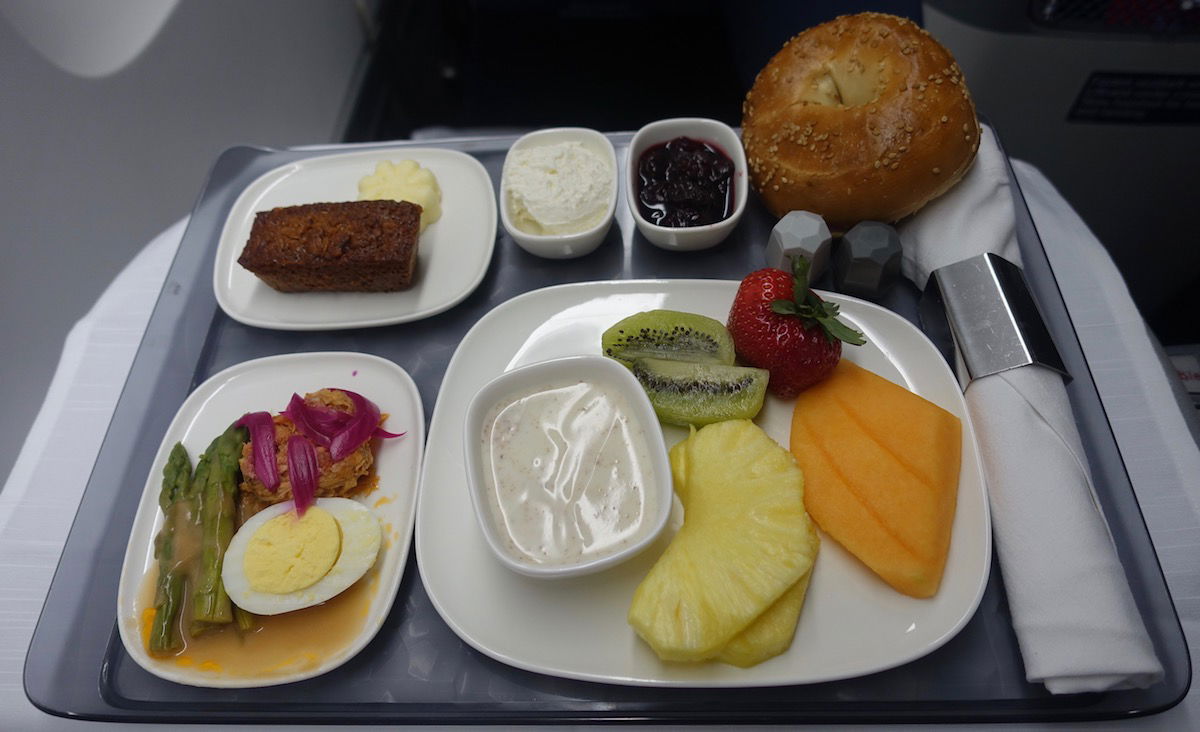 Delta One breakfast
Eventually appetizers were cleared, and then main courses were brought out. I selected the baked eggs, with fall vegetables and smoked gouda cheese, with a side of beef sausage and breakfast potatoes.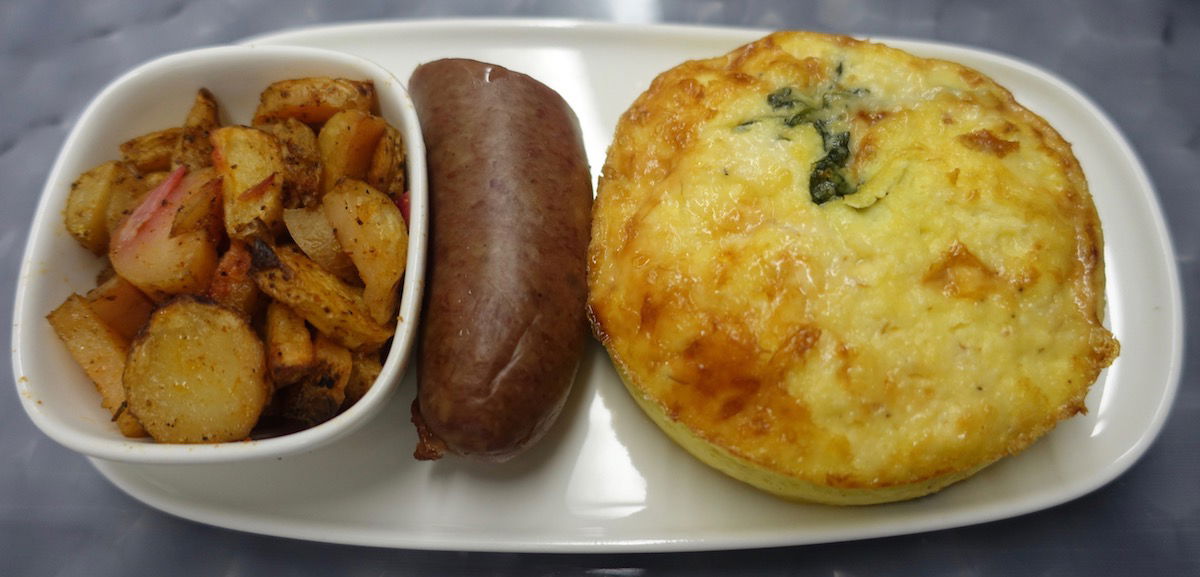 Delta One breakfast
This was easily one of the best breakfasts I've ever had on a domestic flight. The food was exceptionally good, and I liked the juice as well. However, the service was on the slow side and not very personalized (it really felt like an assembly line), and this crew wasn't especially charming either. They weren't actively bad, but they didn't smile and didn't seem very proactive.
After breakfast I decided to get some work done, so connected to Gogo Wi-Fi. While I have a Gogo monthly pass, the Wi-Fi pricing for this flight was ~$40, which is steep.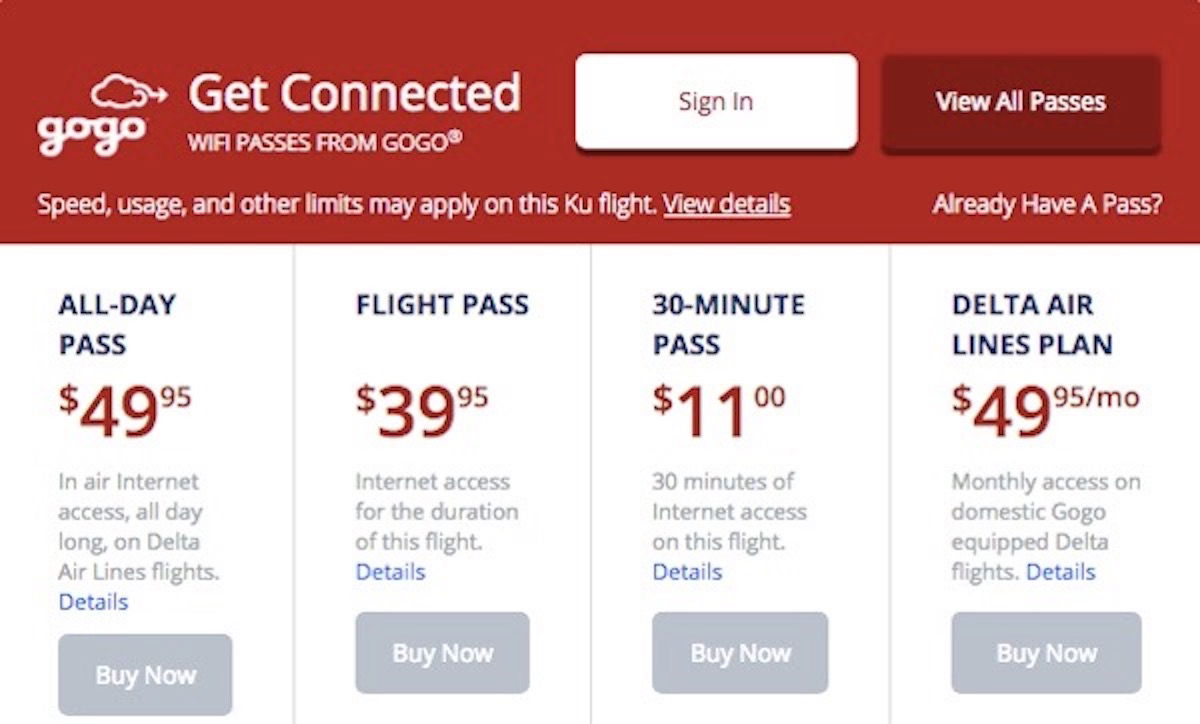 Delta Gogo Wi-Fi pricing
I also checked out the entertainment selection. While I appreciate the seatback entertainment, the screen was small, low quality, and difficult to use. There wasn't a remote with which you could control the seat functions, so your only option was to push the actual screen with your fingers.
The problem is that parts of the screen were unresponsive so that it made it impossible to click certain parts, and as a result I had a hard time scrolling between pages, etc. Below are some pictures of the selection I was able to see.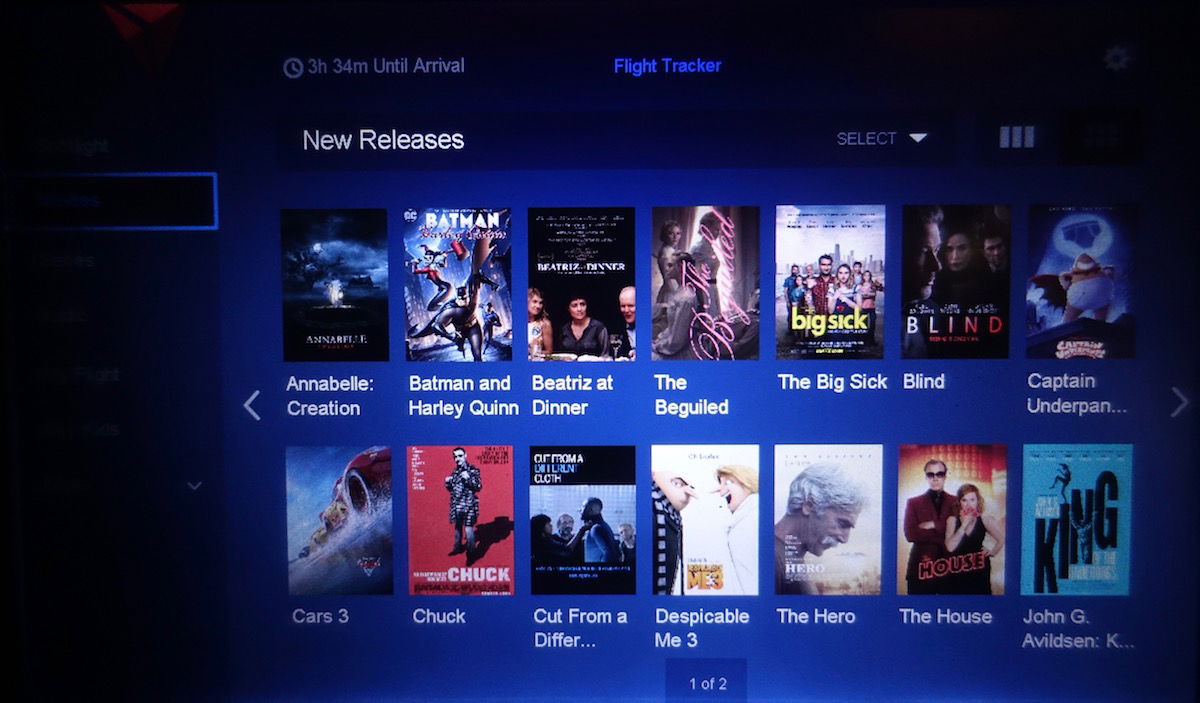 Delta One entertainment selection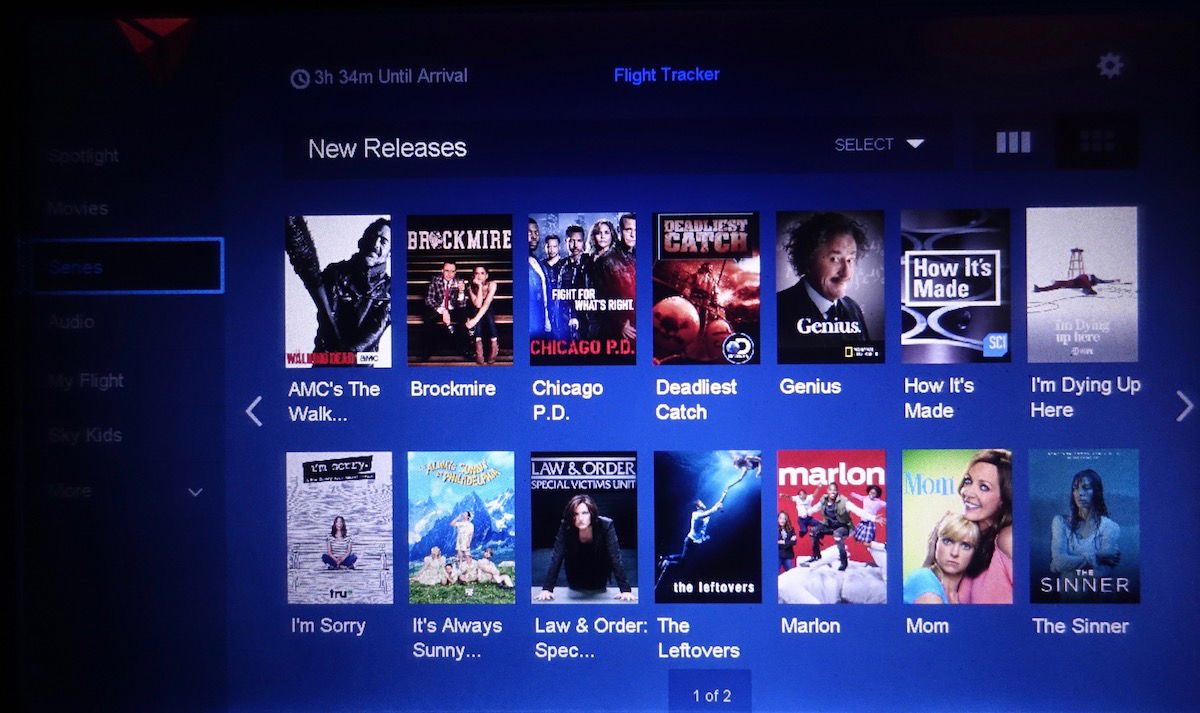 Delta One entertainment selection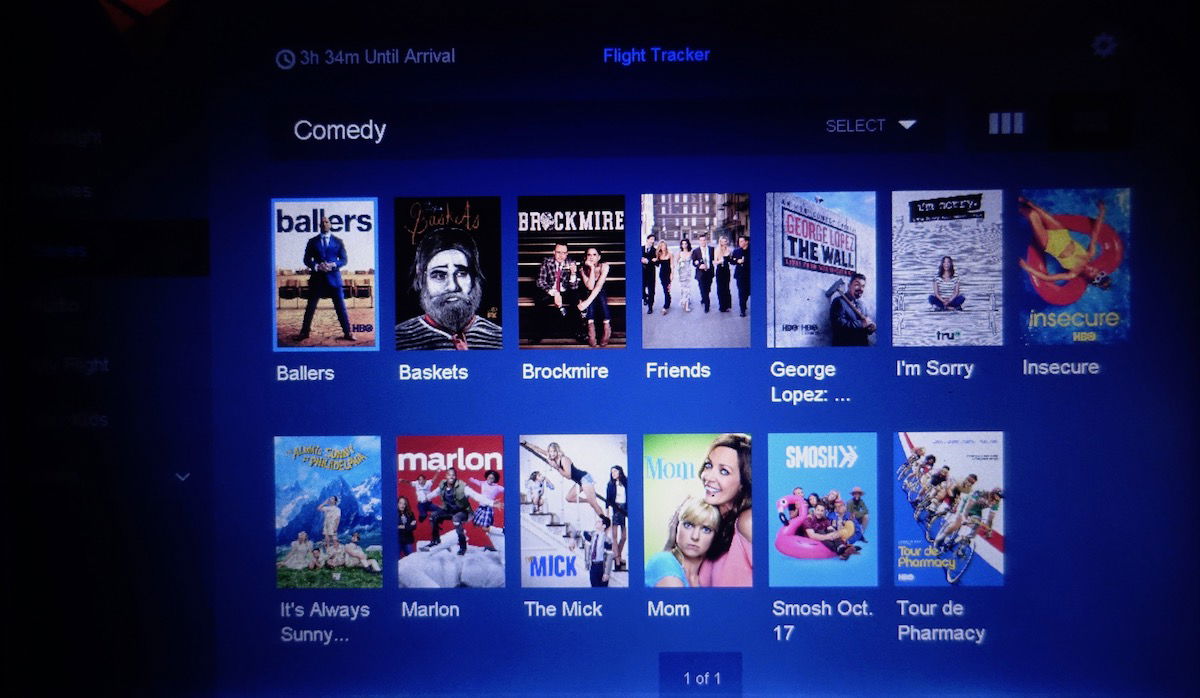 Delta One entertainment selection
And here are some pictures of the airshow: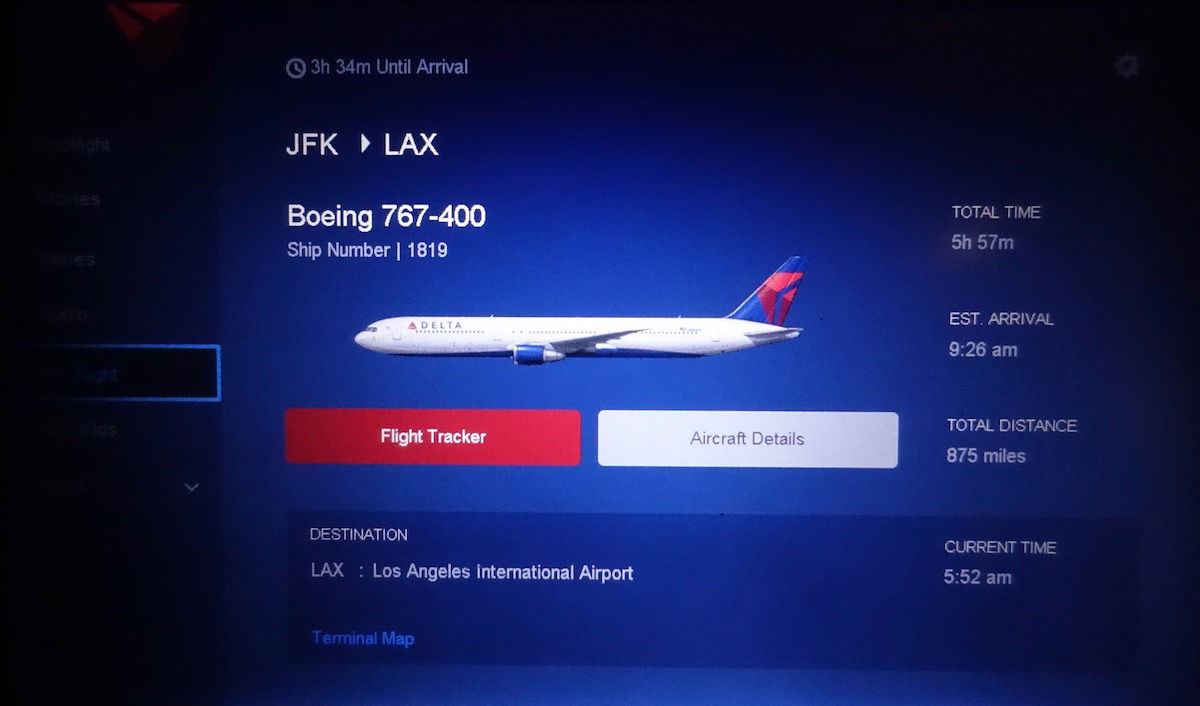 Airshow enroute to Los Angeles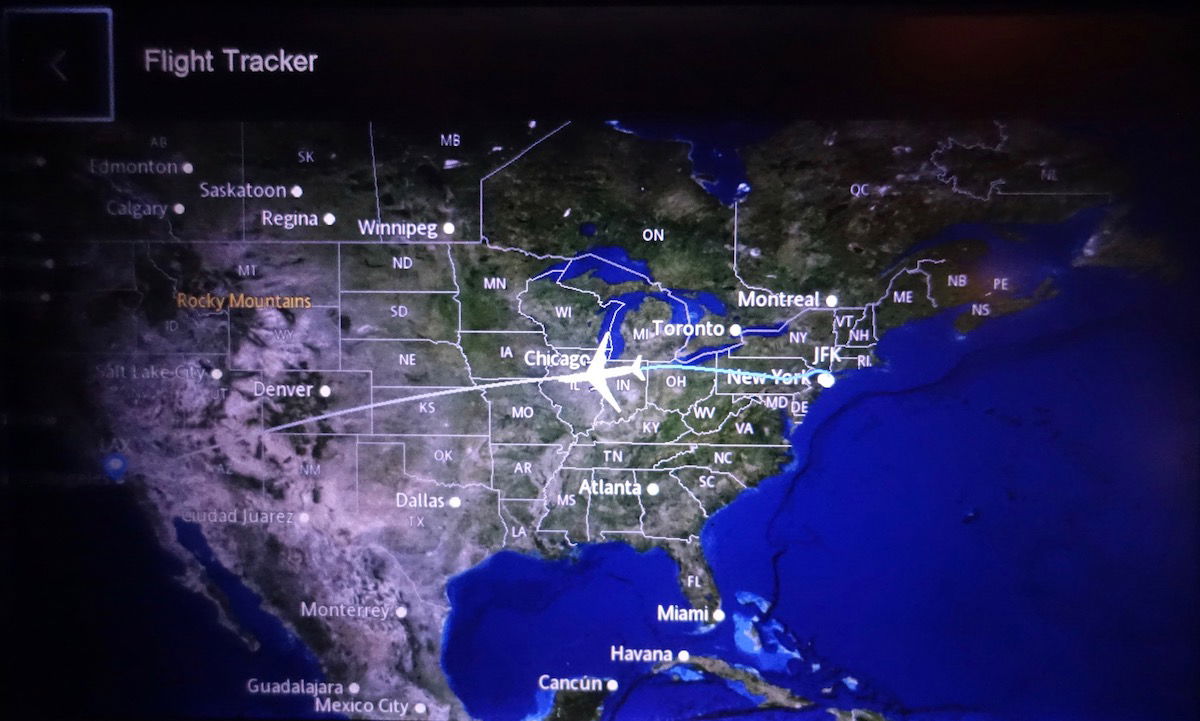 Airshow enroute to Los Angeles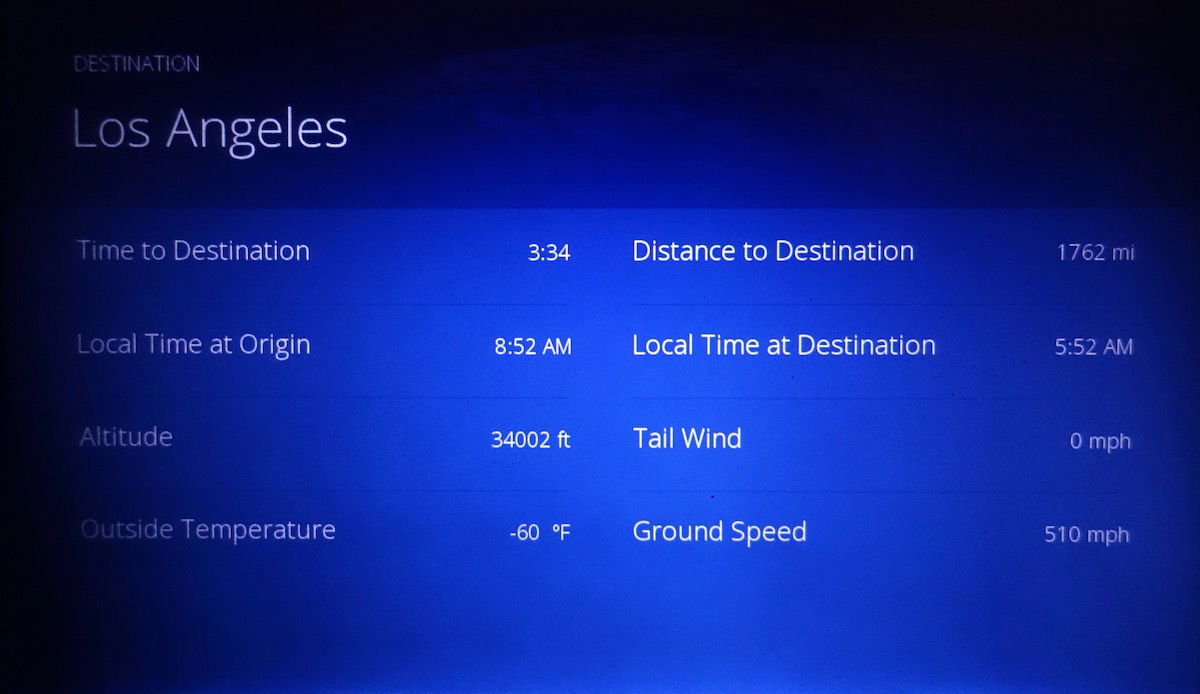 Airshow enroute to Los Angeles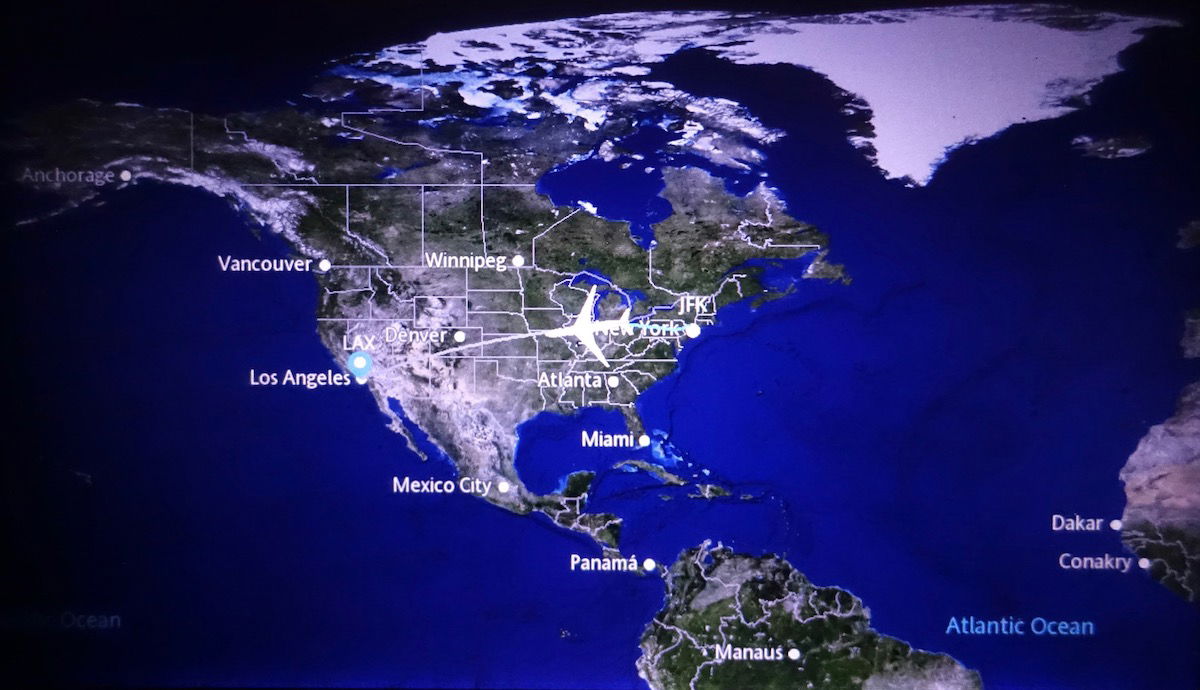 Airshow enroute to Los Angeles
The crew wasn't very attentive after the meal service, though they did respond to call lights. About an hour after breakfast they came through with the snack basket, and they brought it back through an hour before landing. I was so full, so didn't have anything. Then about 45 minutes before landing they distributed sugar cookies. Yum!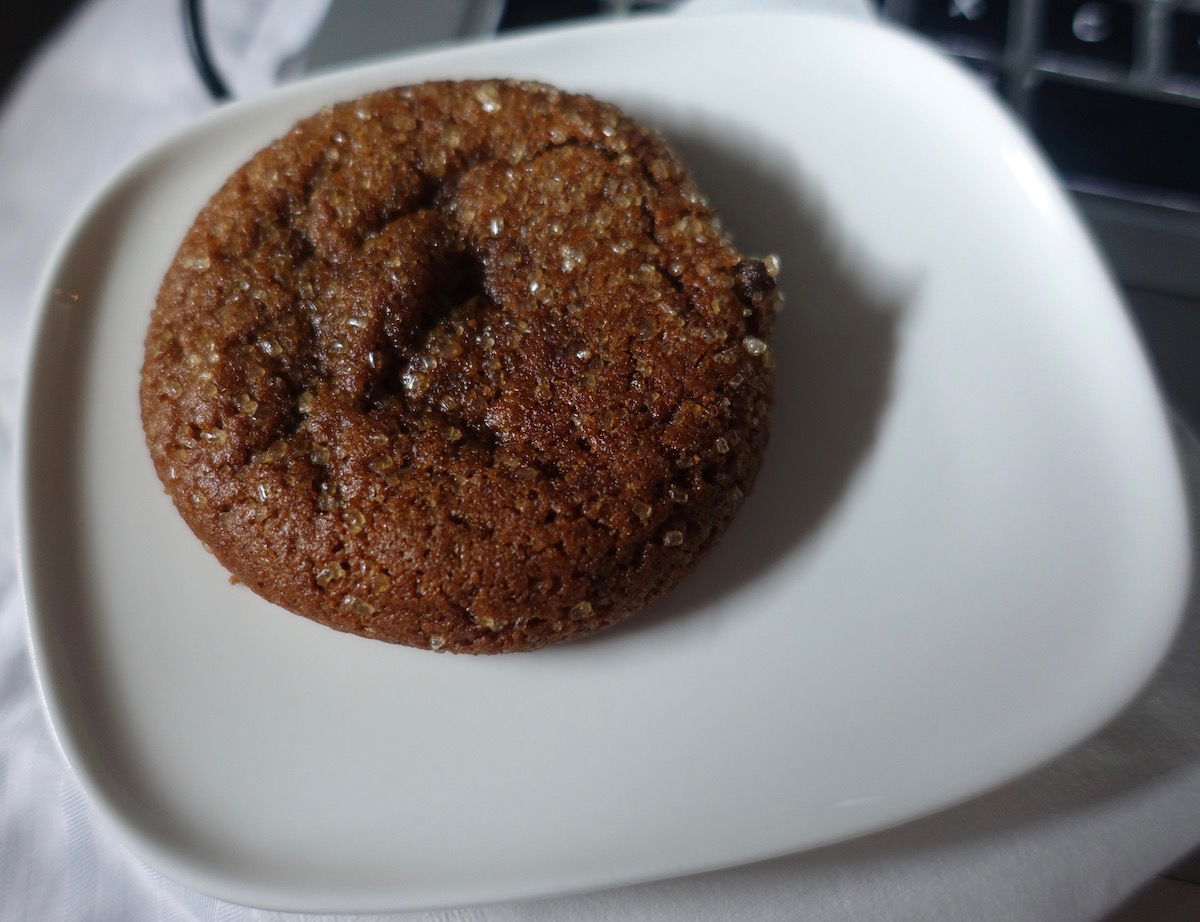 Delta One cookie
I worked for most of the flight, and soon enough we were starting our descent into Los Angeles. At 9AM PT the captain announced that we'd be landing in about 30 minutes.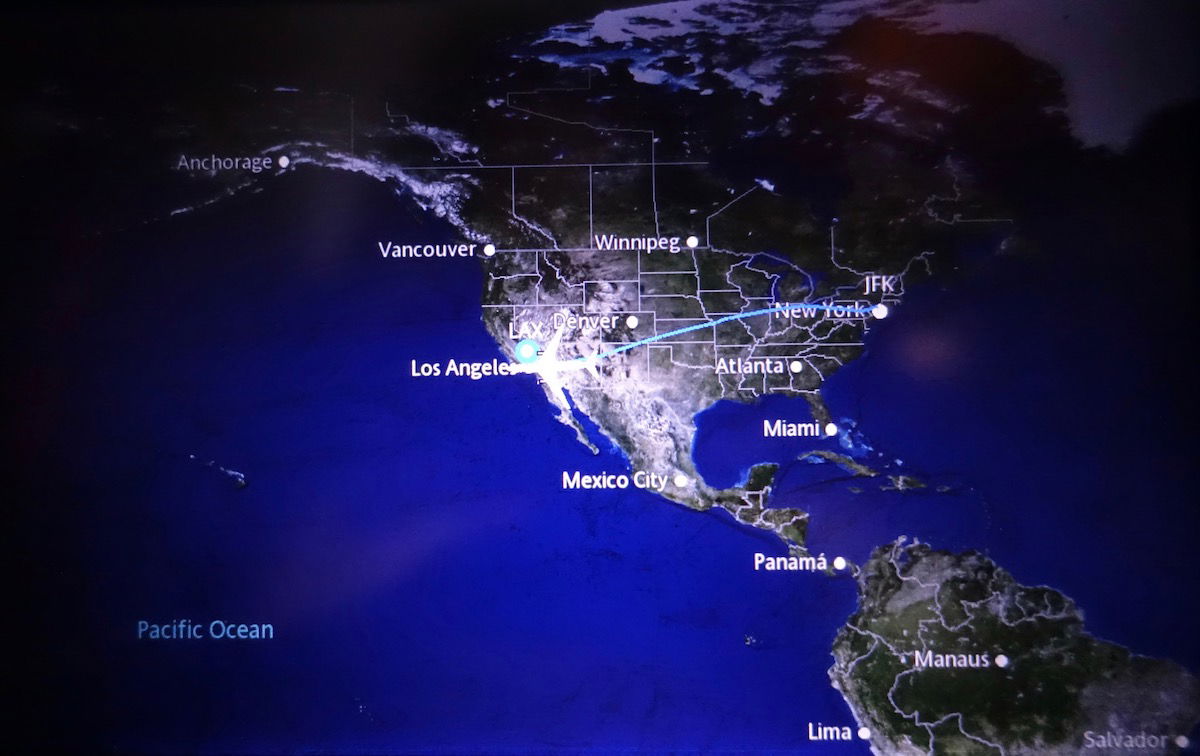 Airshow enroute to Los Angeles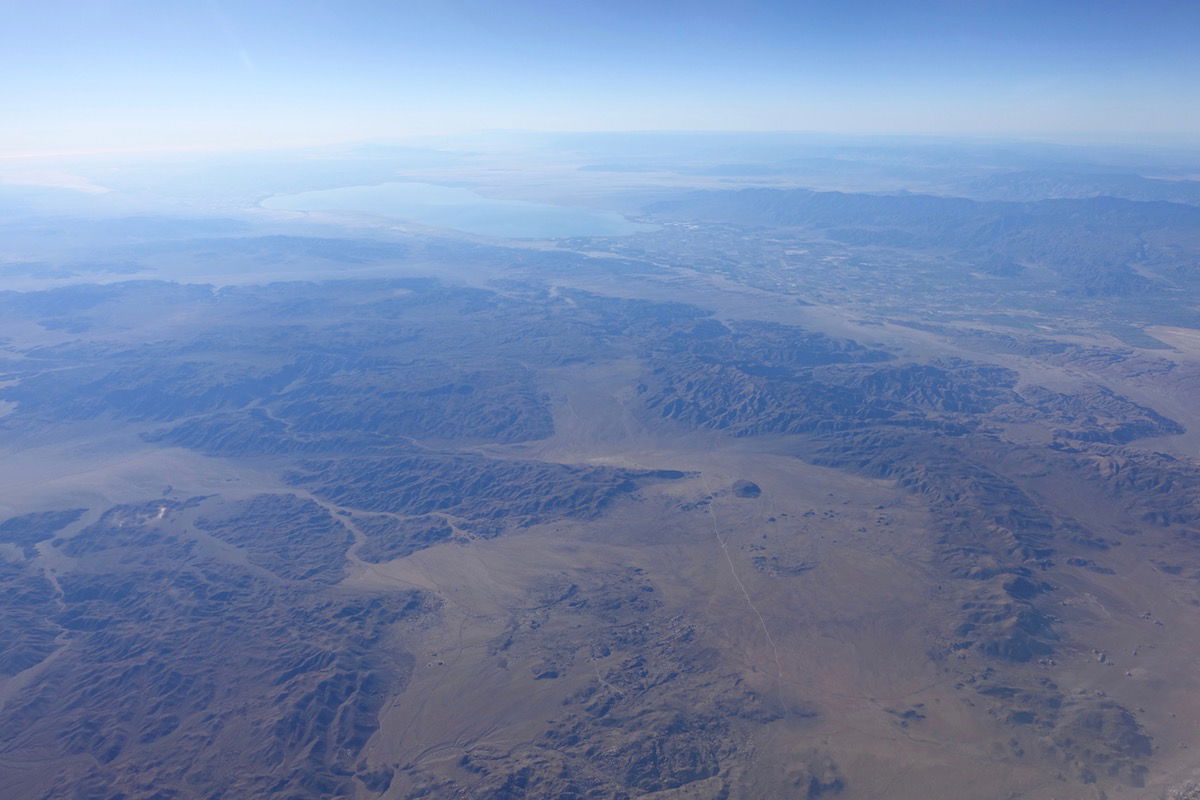 View approaching Los Angeles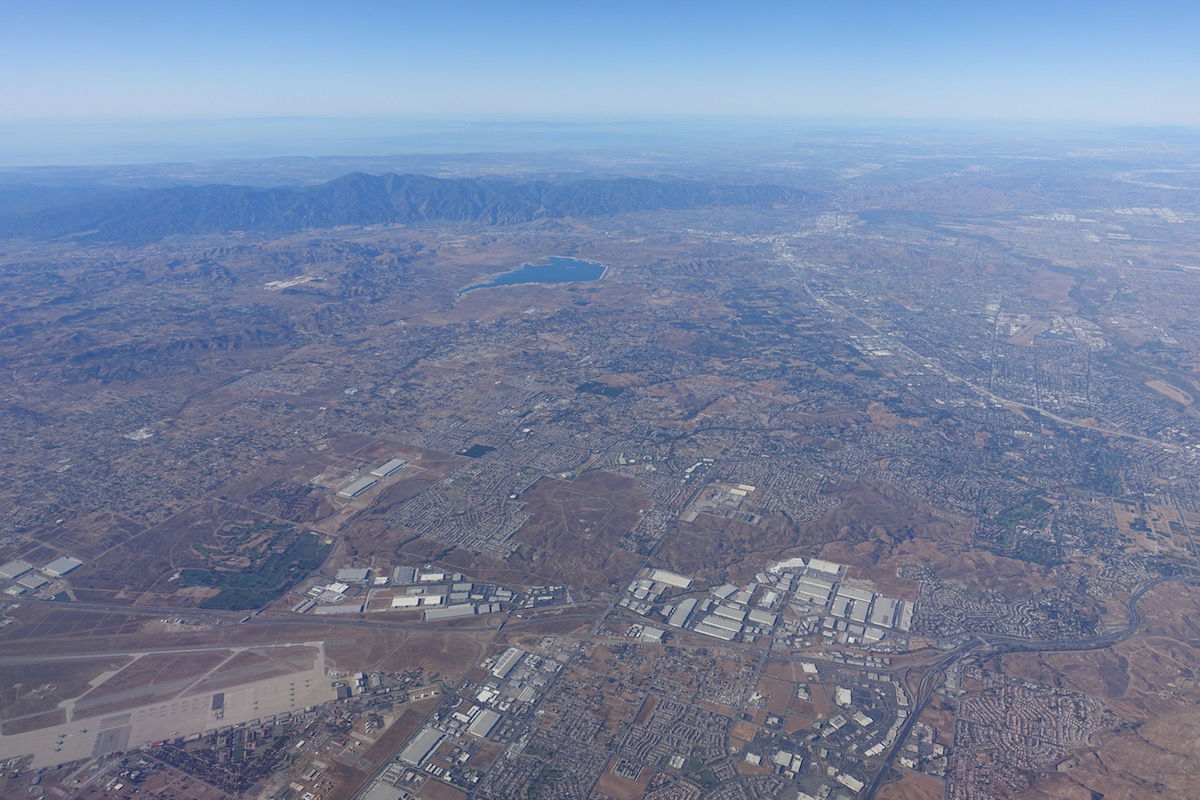 View approaching Los Angeles
As we approached LAX we had a parallel approach with a China Eastern 777, which was so cool to watch.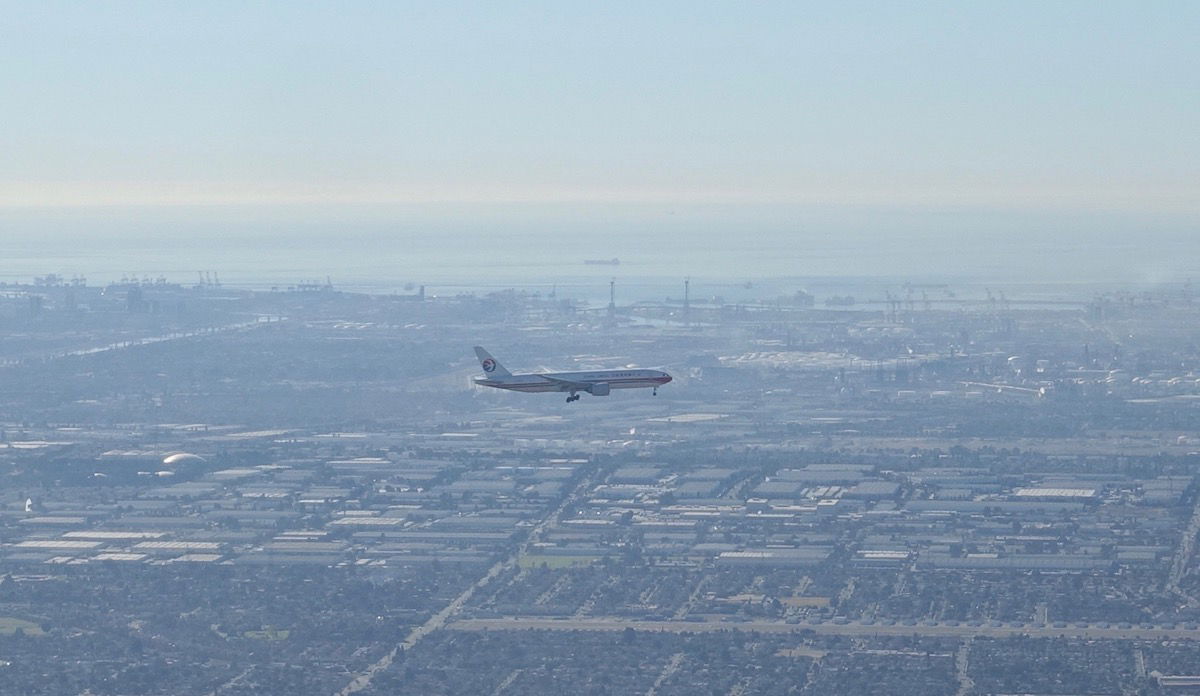 Parallel landing LAX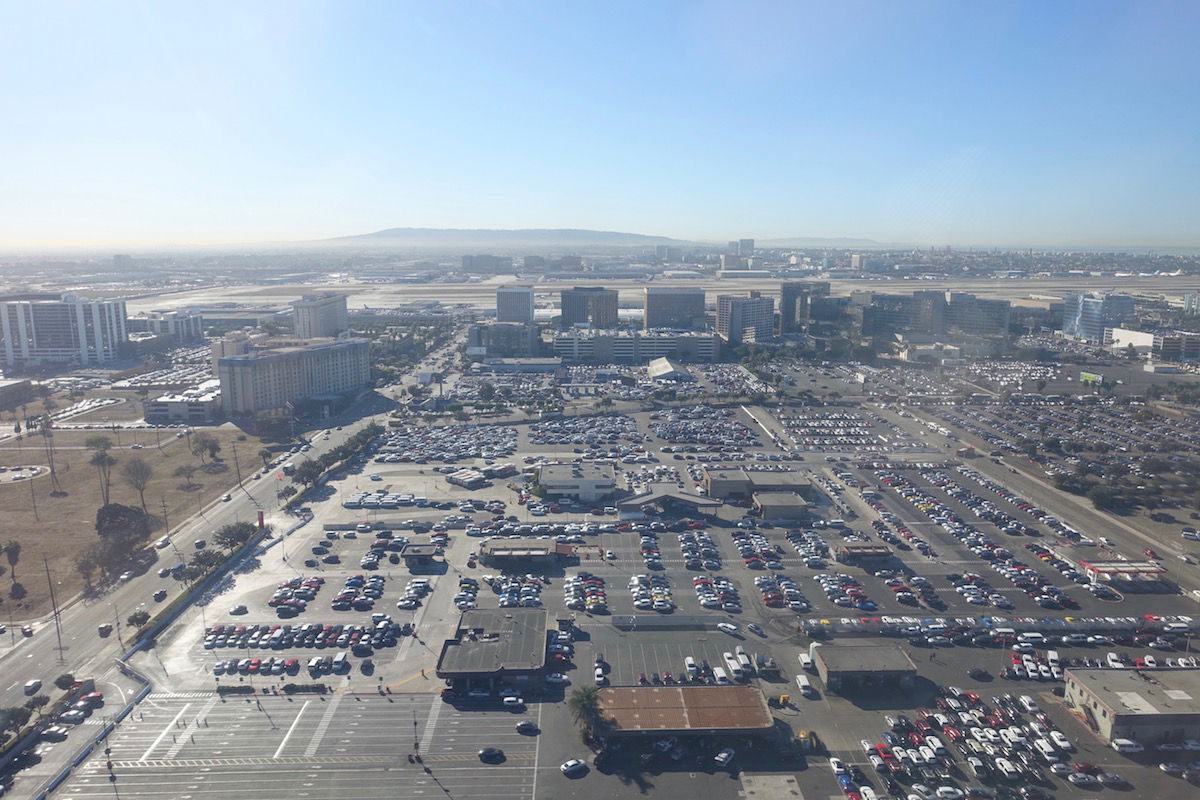 View approaching LAX
We had a very firm touchdown on LAX's runway 24R at 9:30AM.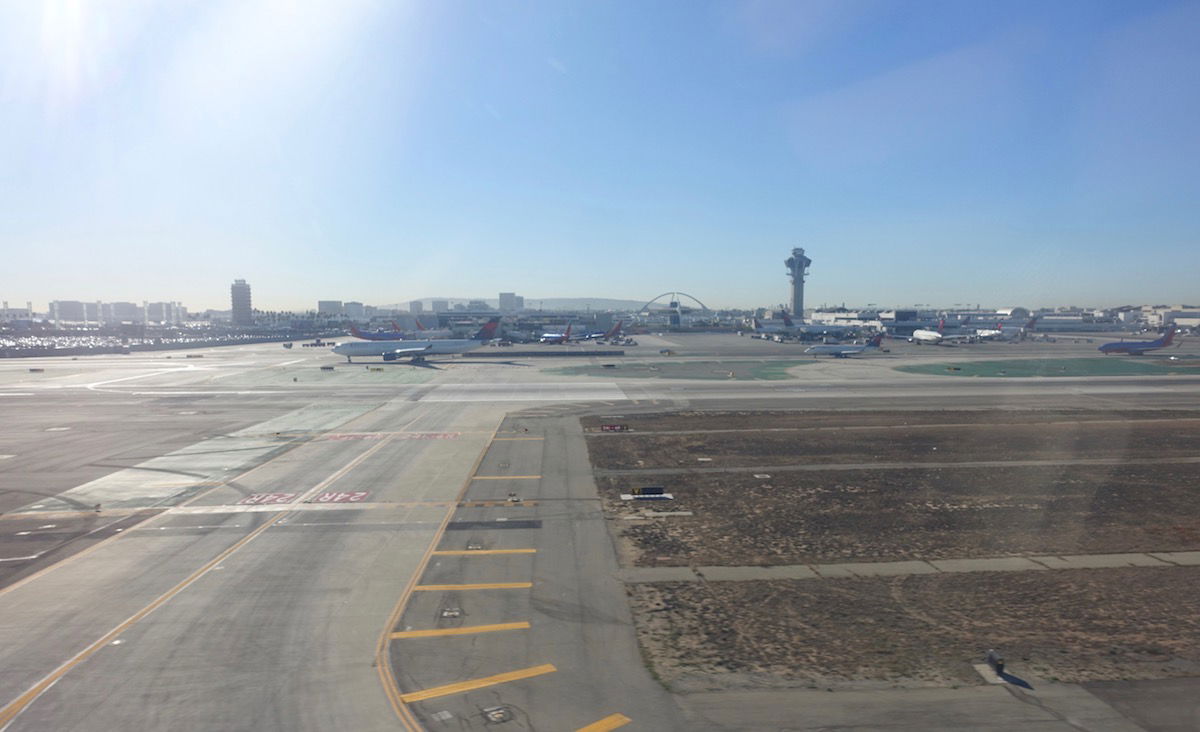 Touchdown LAX
From there we crossed runway 24L, and then had a 15 minute taxi to our arrival gate.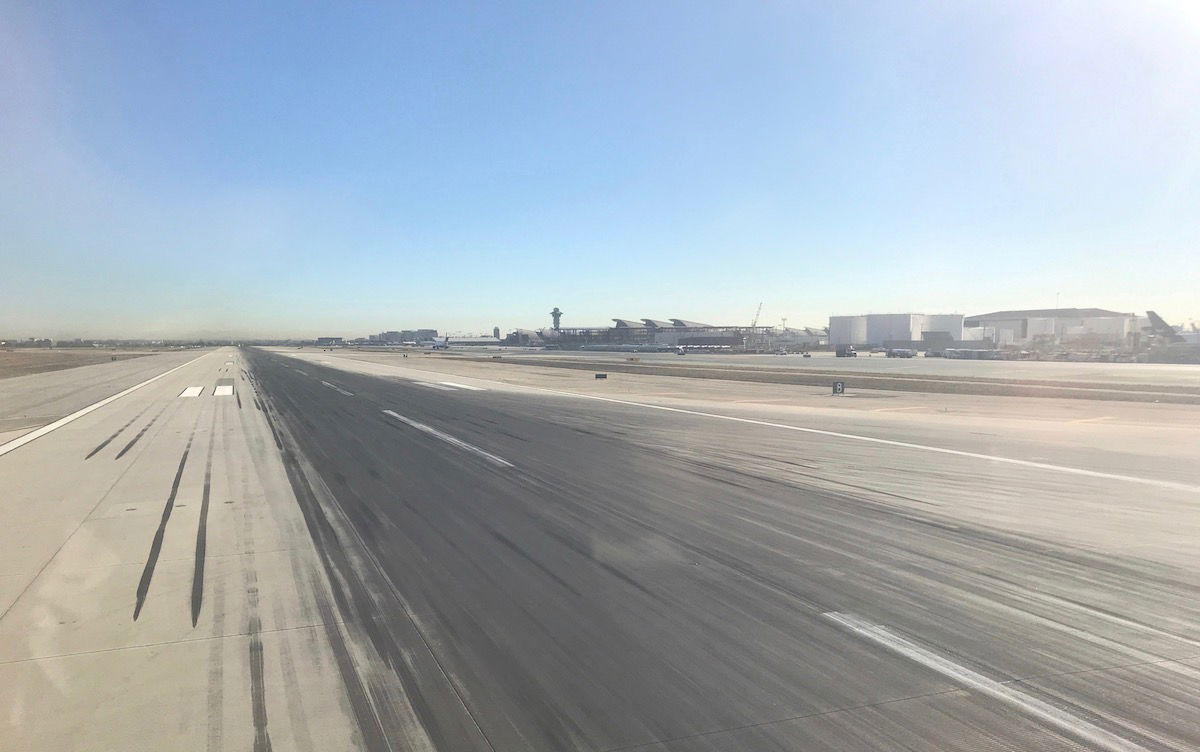 Taxiing LAX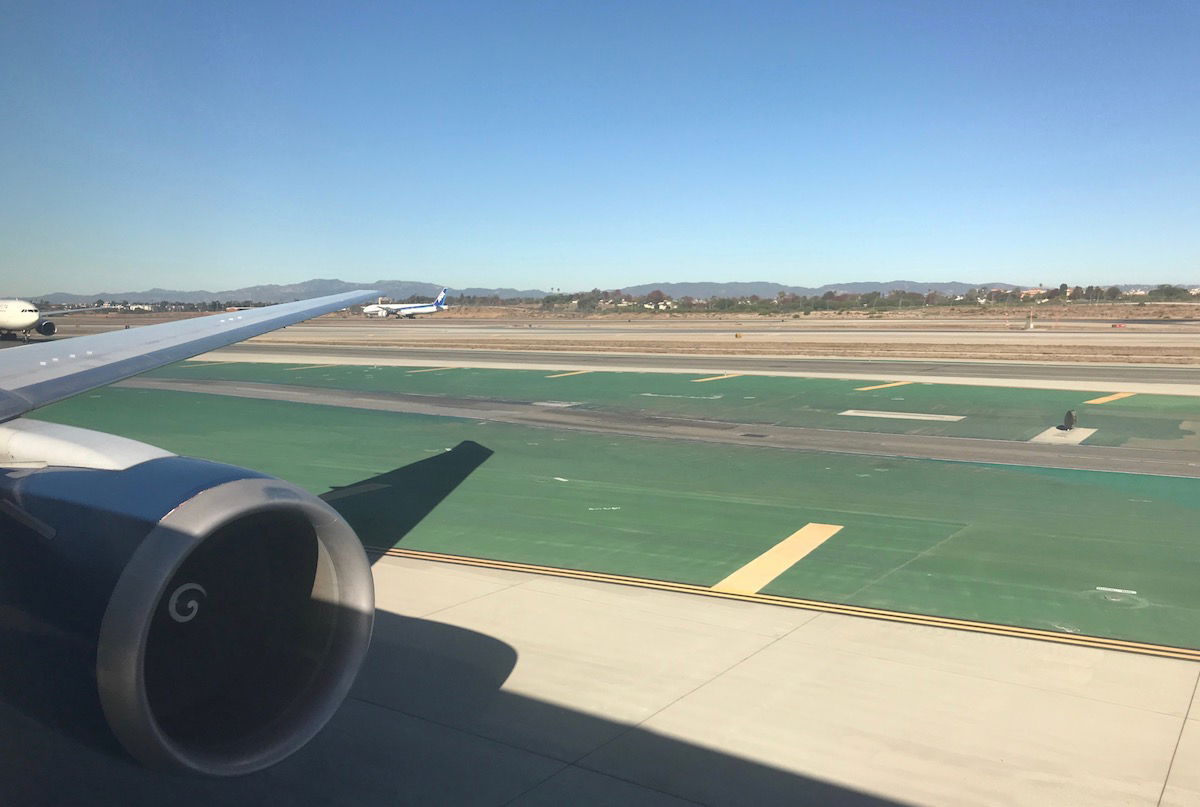 Taxiing LAX
Given the congestion issues at LAX I was worried our gate wouldn't be available, though we arrived at 9:45AM, a full 40 minutes ahead of schedule, and parked next to a Delta 777.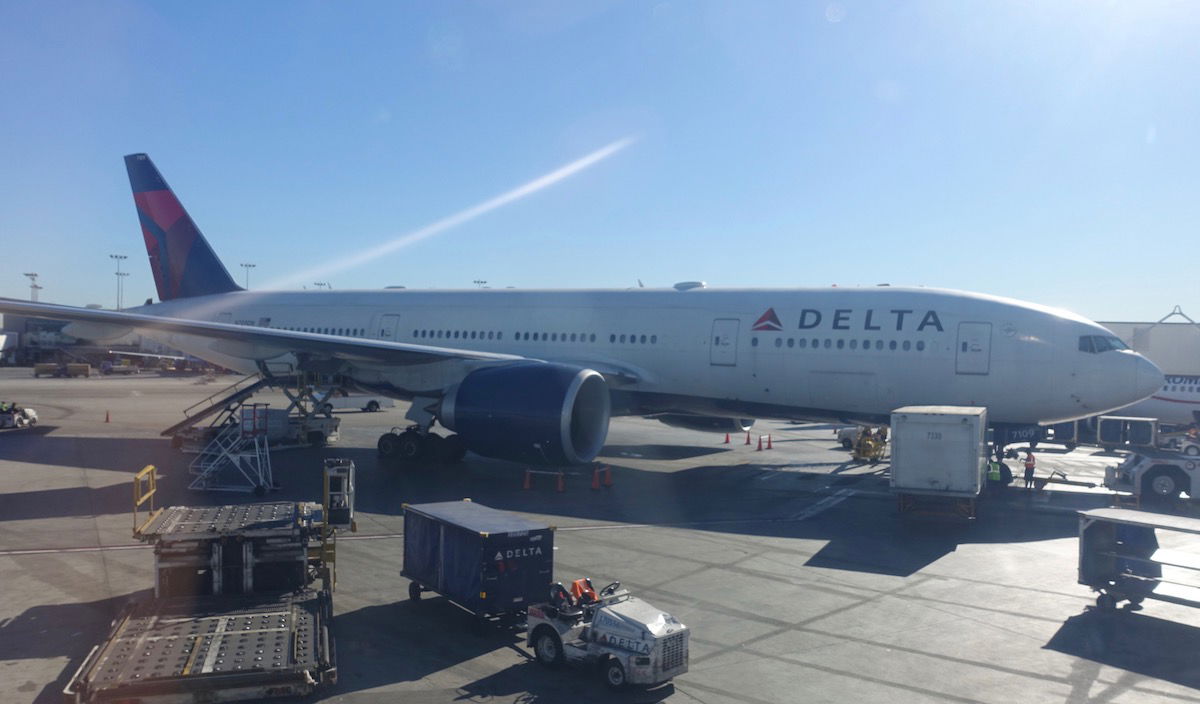 Delta 777 LAX
Delta business class 767 bottom line
Delta excels when it comes to their meal service and Tumi amenity kits. Other than that, this flight left me disappointed.
I really don't like business class Delta's 767s (while they're great in economy due to the 2-3-2 configuration) and they have a lot of them. The seats are narrow and tight and the personal televisions are low quality. While the direct aisle access is nice, personally I'd take the business class seats American has on their A321s, or that United has on their 757s, over this. I'd note that sometimes Delta flies A330s with reverse herringbone seats between New York and Los Angeles, in which case that's a heck of a product.
Beyond that, though, the crew certainly wasn't as good as I've become accustomed to on Delta, but every US airline is going to have inconsistent service.
If you've flown Delta One on a transcon flight, what was your experience like?