Yesterday I shared my experience flying EL AL's new 787 from Newark to Tel Aviv, which was a pleasant surprise. One of the things I was most apprehensive about was how the security screening process would be. I wasn't worried because I have anything to hide, but rather because I figured I'd be questioned endlessly given my travel history.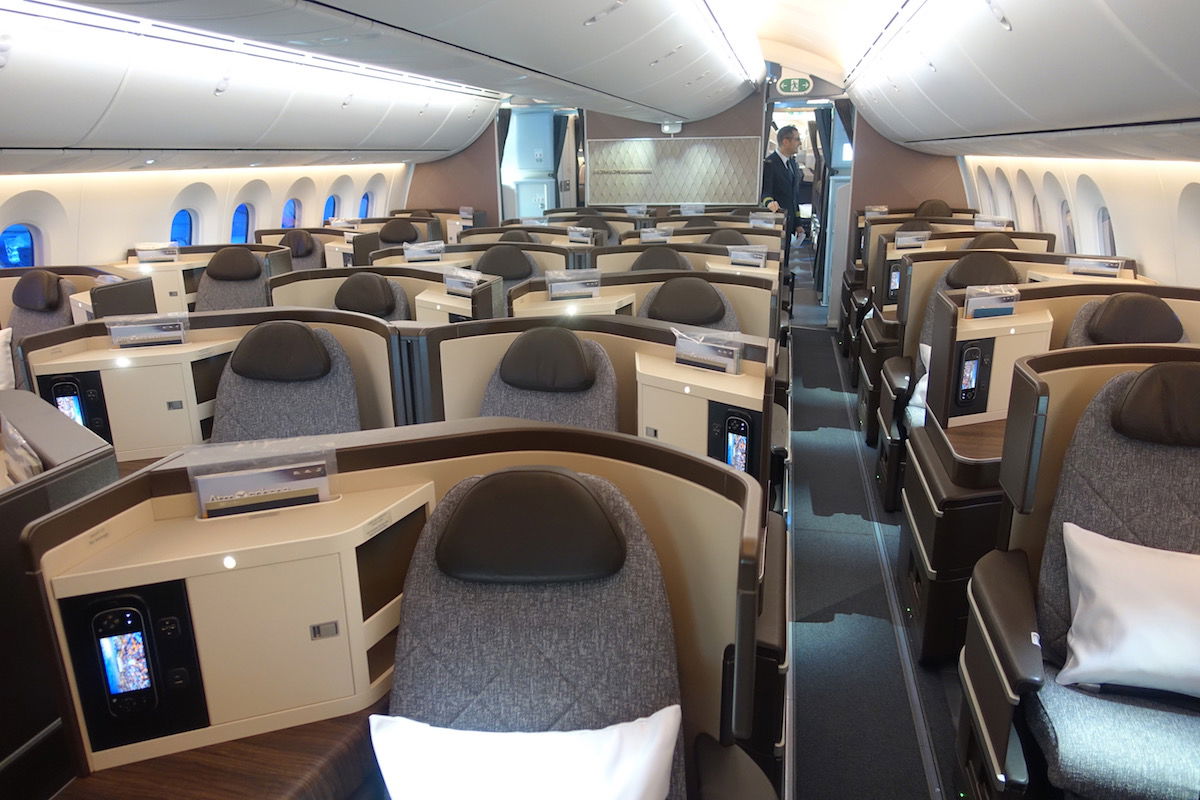 I've heard that security questioning is much more extensive when you're flying out of Israel than when you're flying to Israel, and so far I can only chime in on what it's like to fly to Israel. Furthermore, I should note that on the outbound I was traveling with my mother (which I suspect also makes me less suspicious), while on the return I'm traveling alone.
What was the security process like? This might sound like a weird way to describe it, but it was… refreshing.
The typical US security theatre
Typically I have no respect for the programs we have in place in the US to ensure our flights are safe.
We have the TSA, which consistently misses 80%+ of weapons that are brought through checkpoints in tests. We have TSA officers who are "behavior detection officers," and that training comes in the form of a one day course, which hardly qualifies them as experts.
And let's not even talk about the air marshal program. More air marshals have been arrested than they've performed arrests. 'Nuff said.
Meanwhile by all accounts, EL AL has exceptional security. They're the world's most targeted airline, and they have a perfect safety record. That says a lot, so I was excited to experience proper security for once.
My experience with security departing the US on EL AL
Before being able to check-in, all passengers have to take part in an interview. They had podiums where passengers were asked these security questions.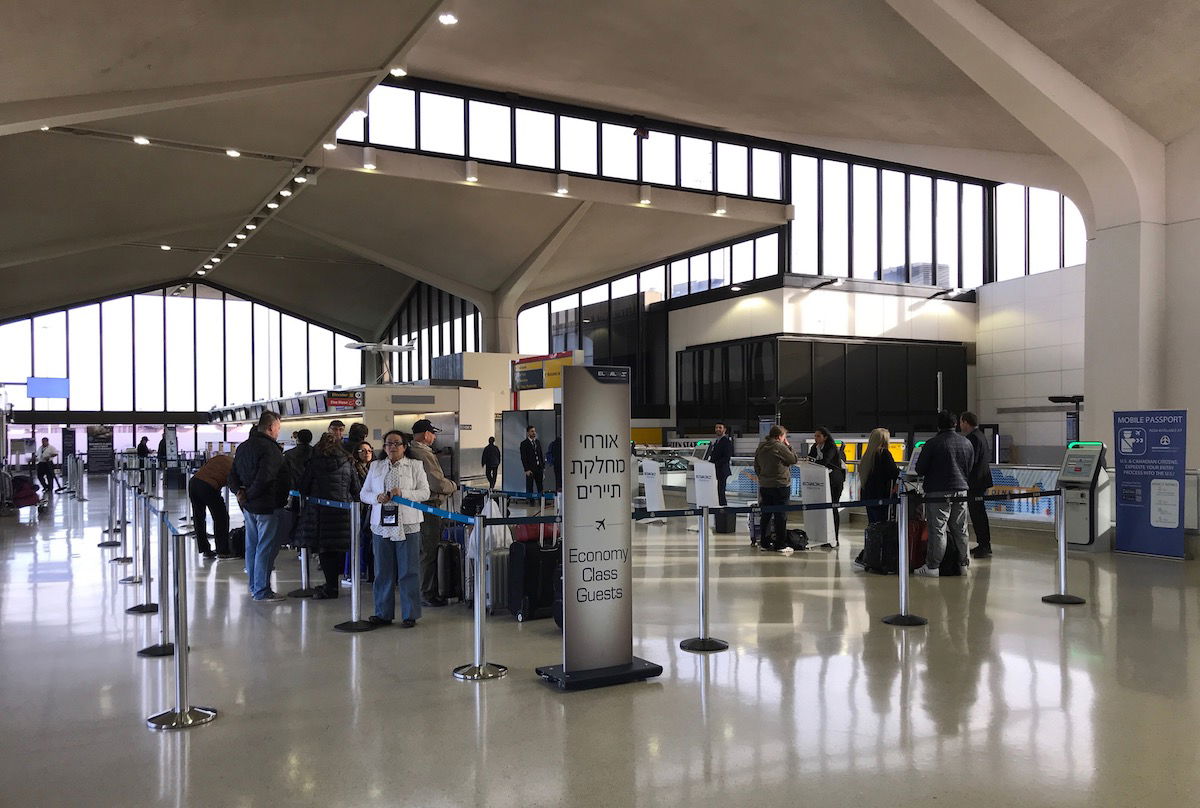 Since we were in business class, we got to skip the economy queue. The person who questioned us was extremely friendly. She explained that she was going to ask us a few questions for our safety and the safety of the other passengers. She asked all the questions you usually get when traveling to the US, like whether we packed our own bags, what our relationship was, etc.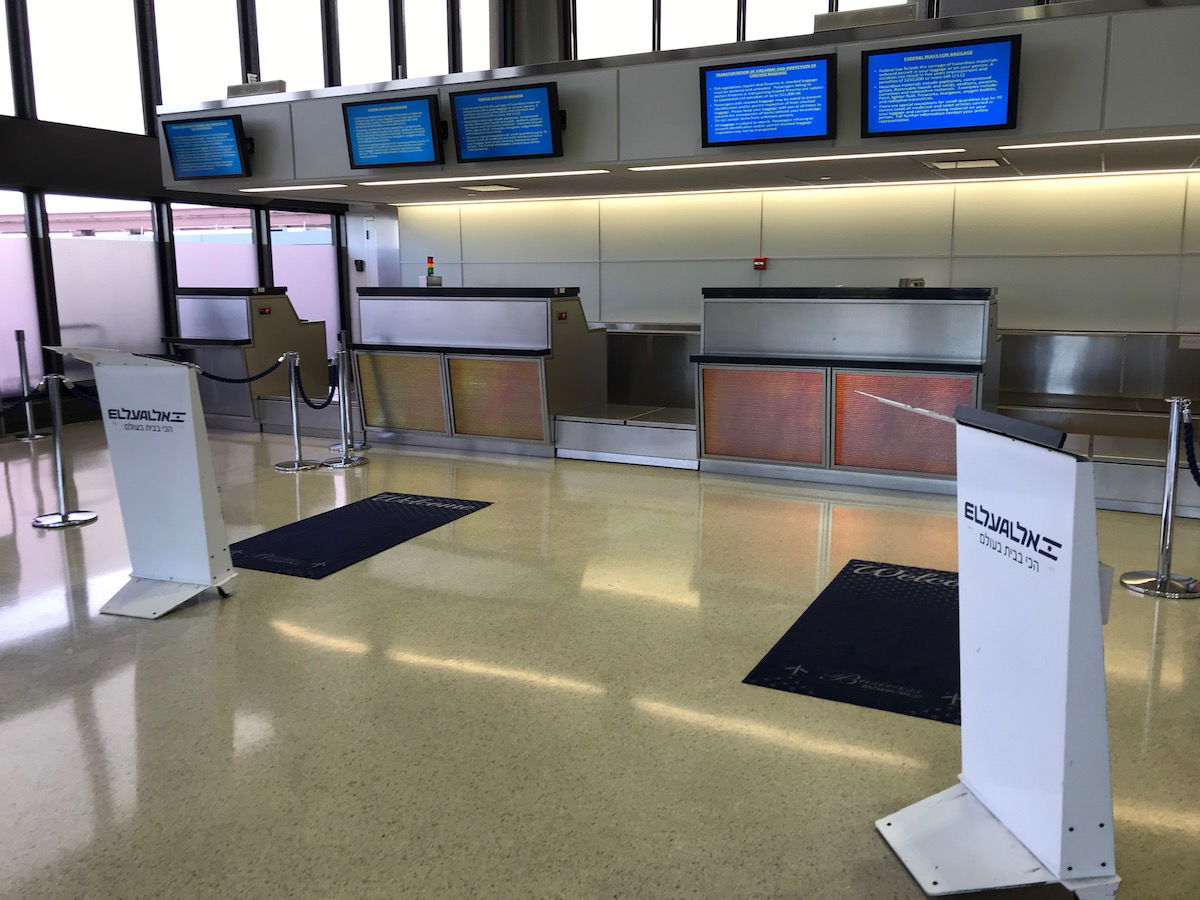 But in addition to those she asked some other questions as well. She asked if I had any other passports, and when I said I did, she asked to see it. She compared it to my US passport and leafed through it. She asked very detailed questions about where our bags were packed, where we stayed the night before, where we came from the day before, how long we were going to Israel for, what the purpose of our trip was, etc. She also asked if we had been to any other Middle Eastern countries, and if so, why.
She also explicitly asked if we had a bomb or anything that looked like a bomb. She also explained that we shouldn't let anyone give us anything between check-in and the gate.
All-in-all the questioning took just a few minutes. Clearly she was much better trained than the typical random contract workers who ask these questions. EL AL is known for profiling (I'm sure people have differing opinions on that), so I suspect I got off easy, especially since I was traveling with my mother. At the end of the interview we had sheets of paper put into our passports that had some sort of codes on them.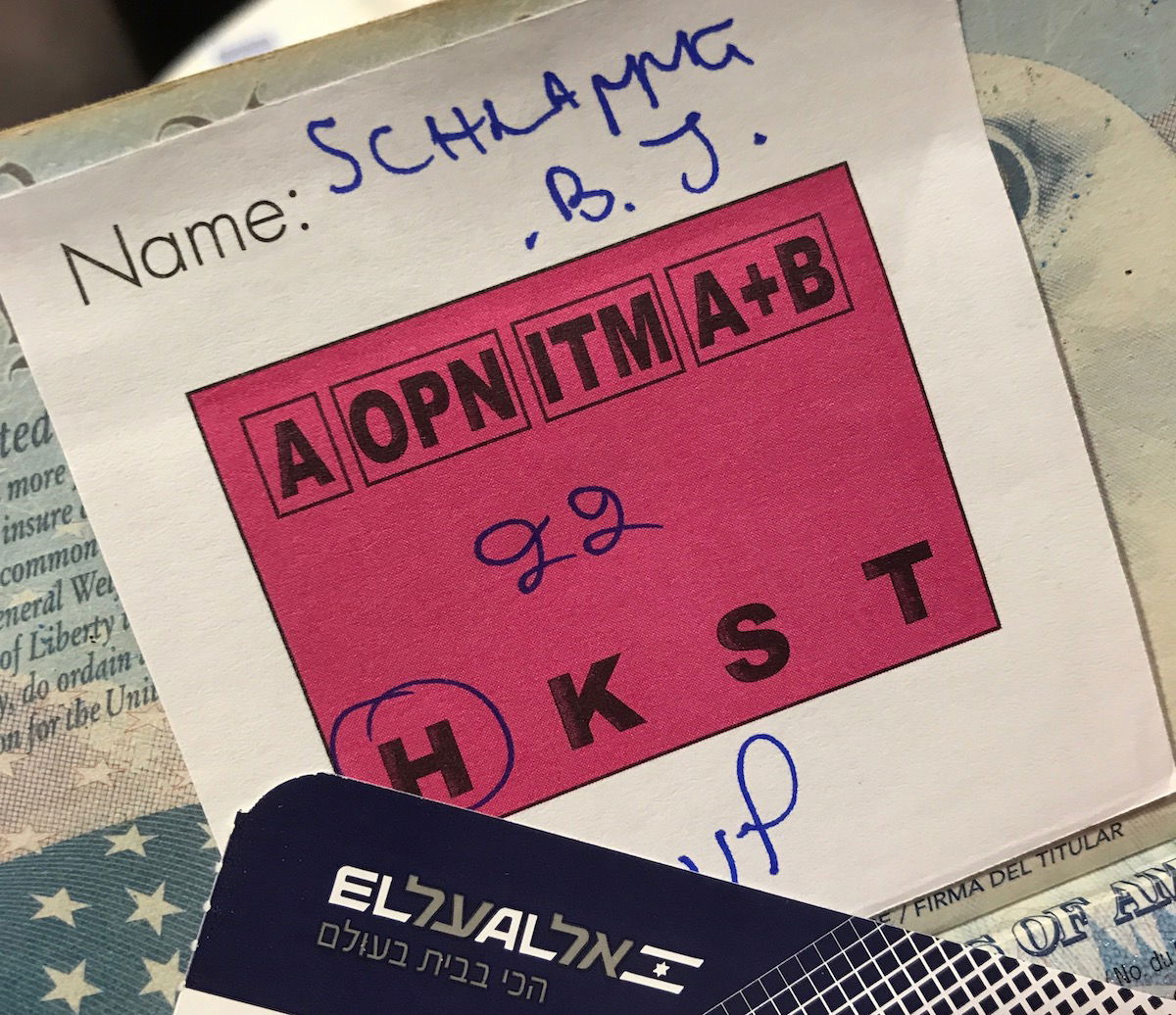 The only other questions were as we boarded the plane, where another security officer asked if we had purchased any duty free items, or if anyone had given us anything between when we checked in and now.
My experience with EL AL's onboard security
In the US I can spot an air marshal from a mile away. They're so obvious and predictable, and I find that ridiculous. While I wasn't going out of my way to look for one, I was impressed that I didn't notice any air marshals on my EL AL flight. There definitely was one aboard (it's my understanding that there always is), so it's nice that they actually blend in.
I took tons of pictures the whole flight, and no one said anything. Heck, pictures were even encouraged, probably largely since they're proud of the new plane.
My experience with immigration in Israel
Immigration was also easy. We were just asked why we were visiting, what our relationship was, and if we had been to any Middle Eastern countries. I explained I had been to several, and she asked which ones. I said I had been to the UAE, Qatar, etc., because I fly with Emirates, Etihad, and Qatar a lot. Moments later we had our entry stickers. Easy peasy.
Bottom line
There's no denying that EL AL and Israel do security right, so I was curious to see it firsthand. The experience was much less invasive than I was expecting, especially given my travel patterns. I suspect that might have been related to traveling with my mother, or perhaps some other profiling. I'm curious if it's different on the way out, when I'm traveling alone.
If you've traveled to Israel, what was your security and immigration experience like?