---
Transit passengers from Chengdu to Los Angeles have a two hour layover in Jinan, as the inbound flight was scheduled to arrive at 9:35PM, while the connection was scheduled to depart at 11:35PM. Upon exiting the plane all passengers had to show their boarding passes — those who were connecting to Los Angeles turned left and were given transit passenger boarding cards, while those terminating in Jinan turned right.


Sichuan Airlines transit card Jinan Airport
Jinan Airport seemed to be completely dead, with the exception of our flight. There was an immigration counter with two officers who were processing passengers — after all, up until this point we hadn't yet cleared immigration.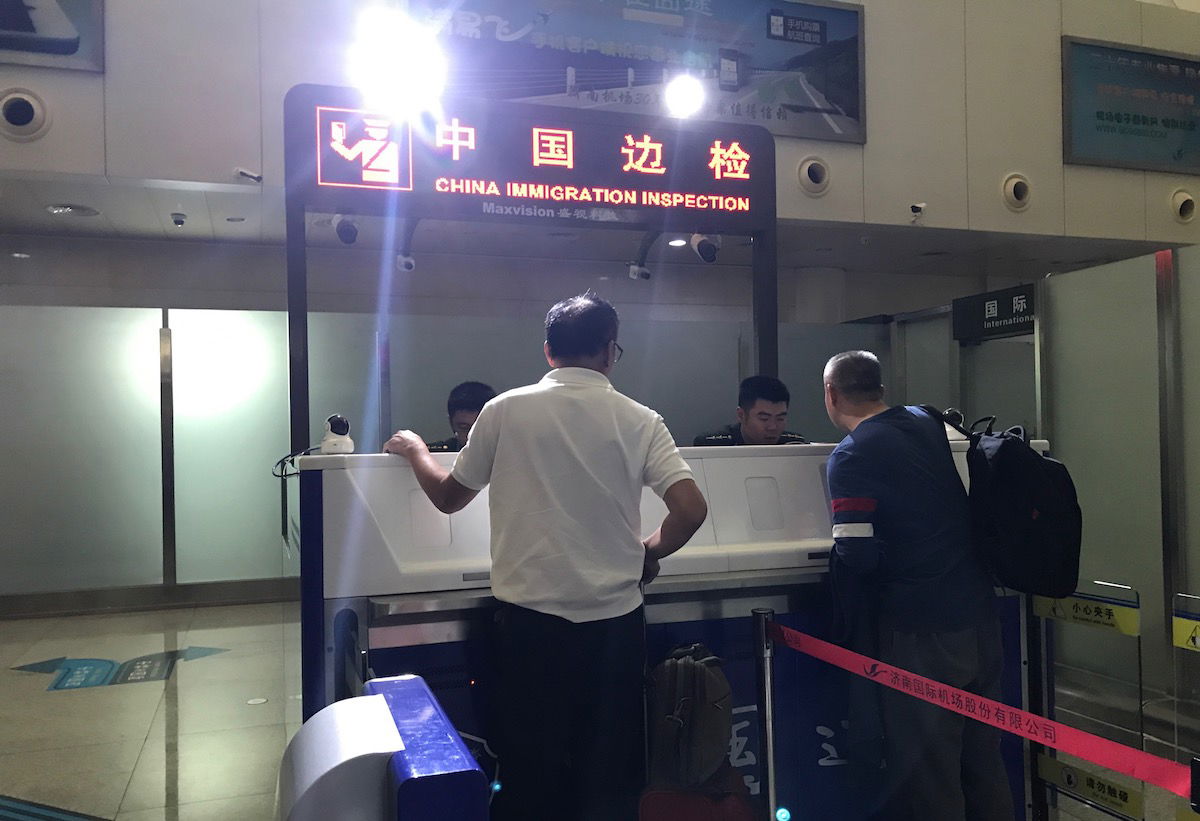 Immigration counter Jinan Airport
Fortunately I was among the first people off the plane, though a queue quickly formed.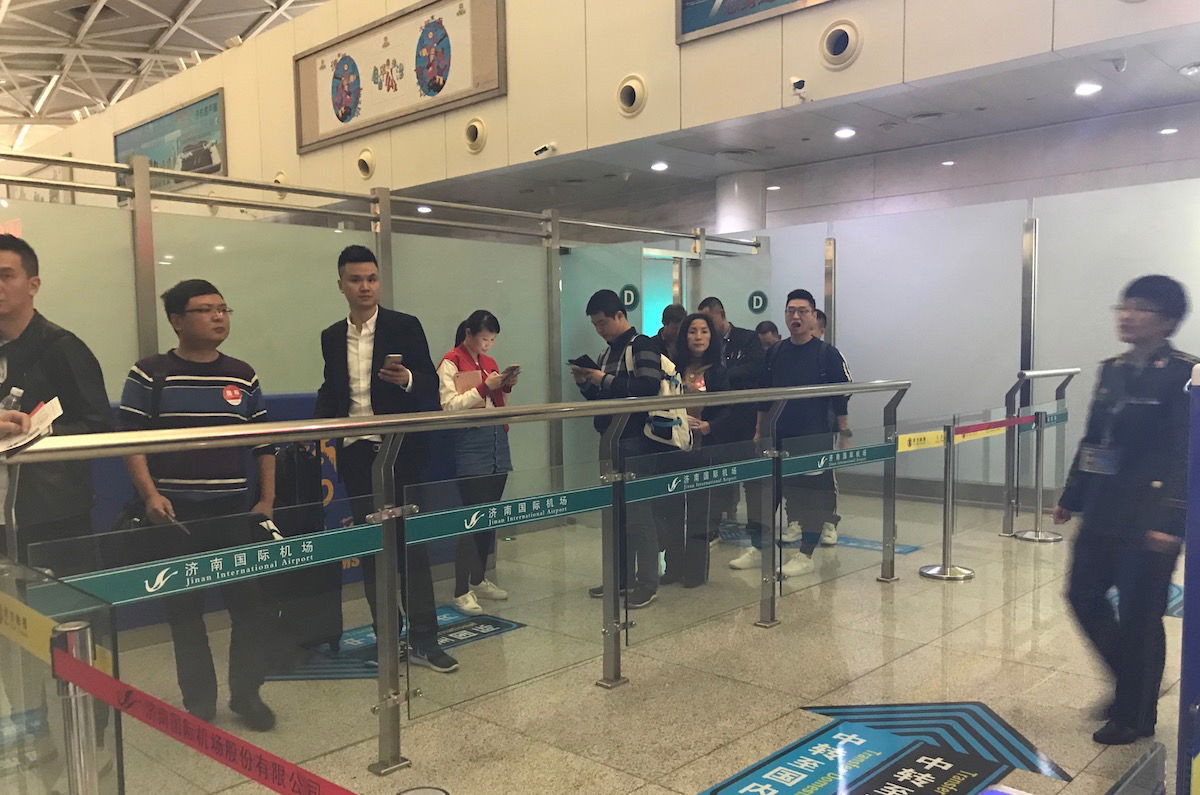 Immigration line Jinan Airport
The process was easy for me, and within five minutes I was through and back in the transit zone. My flight was departing from gate 24, located at the far end of the terminal on the right, just a short walk away.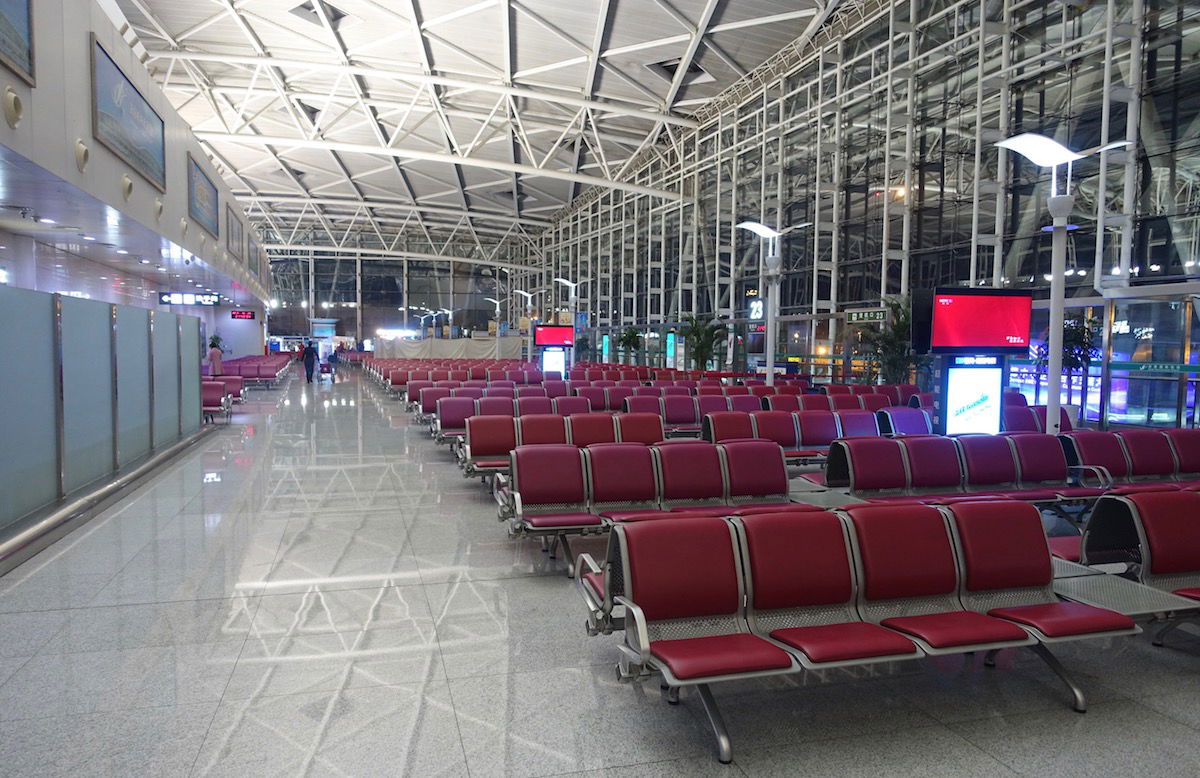 Jinan Airport terminal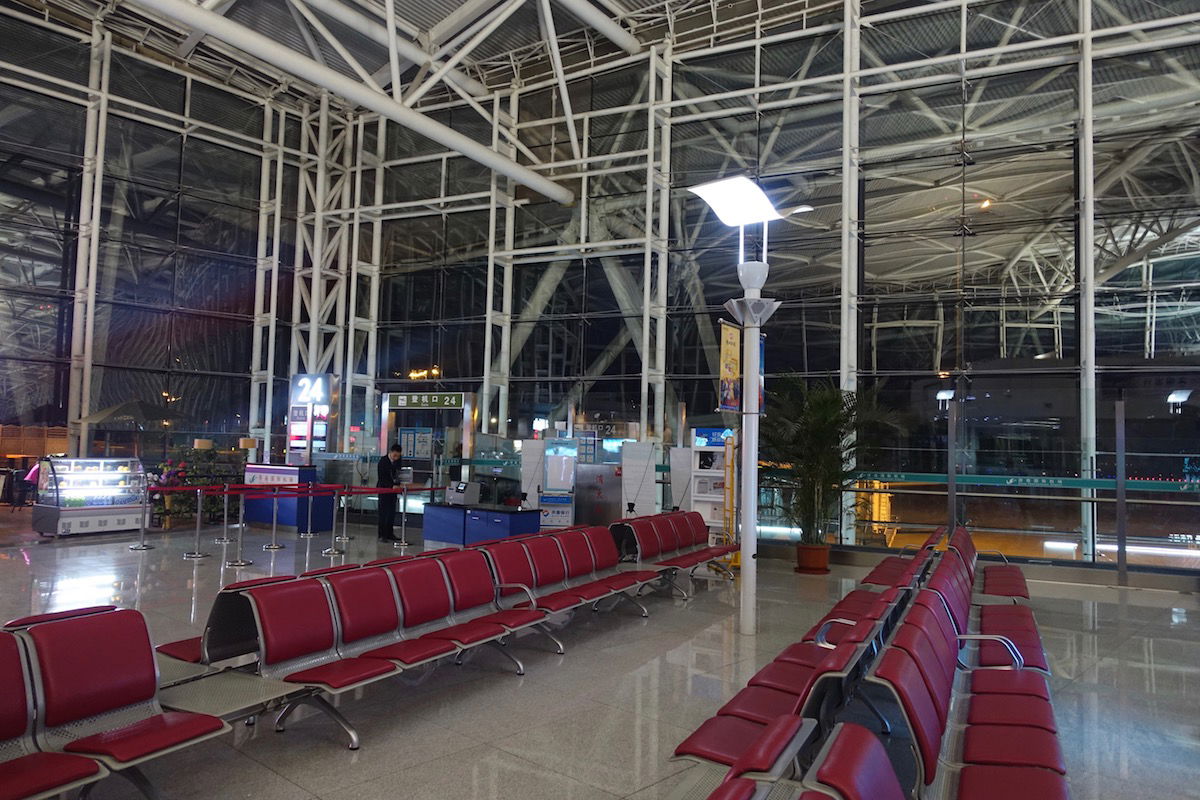 Jinan Airport terminal
Across from it and to the left was the "VIP Lounge." I hadn't been given an invitation of any sort, though I handed the staff member at the front desk my boarding pass, and was admitted.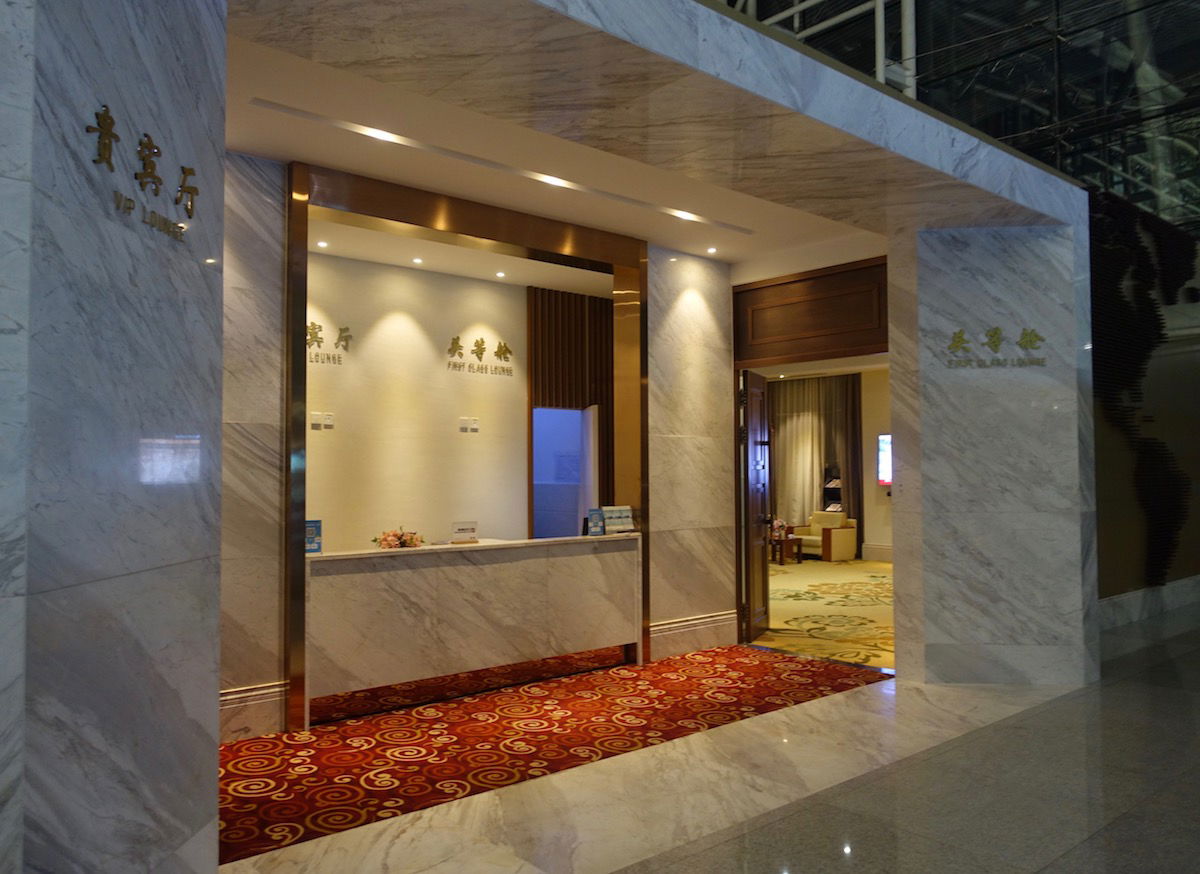 Jinan Airport lounge exterior
Much like in Chengdu, the lounge was tiny. It had a grand total of 13 seats, while there were 35 business class passengers on my flight. The lounge consisted of a single room with a TV on the wall that was turned to way too high of a volume.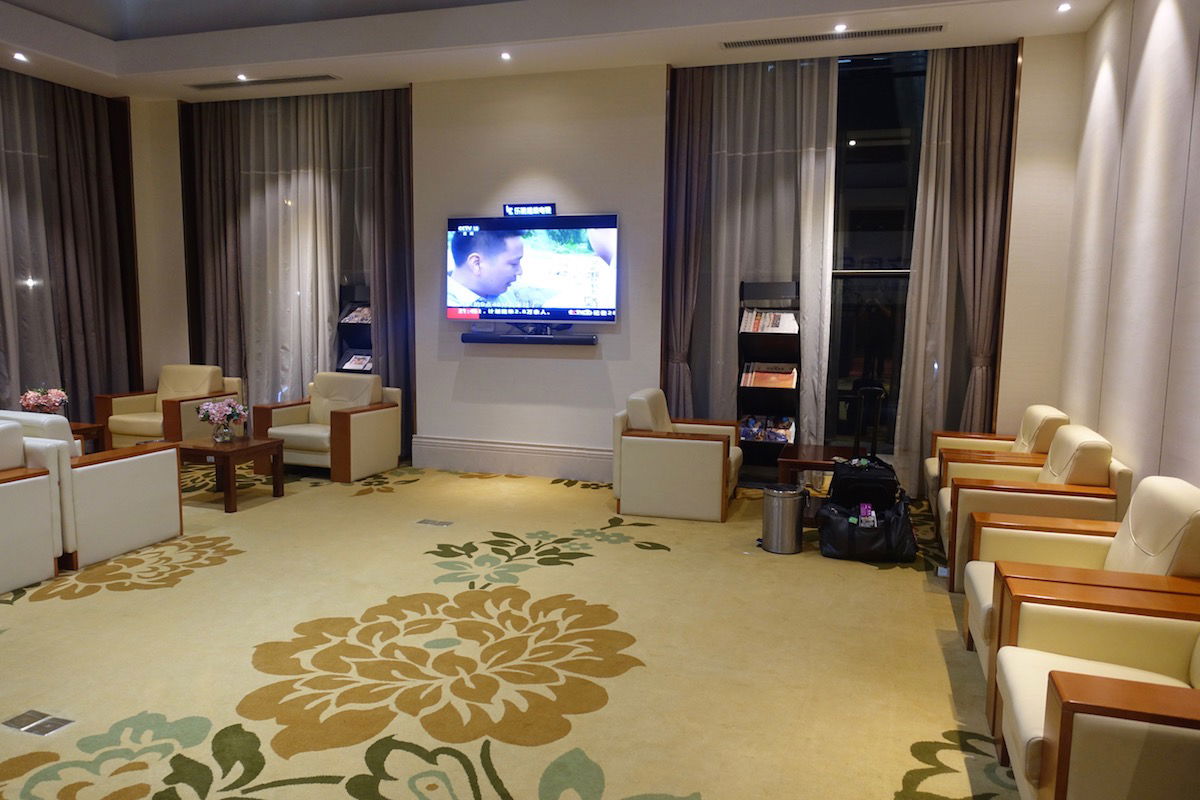 Jinan Airport lounge seating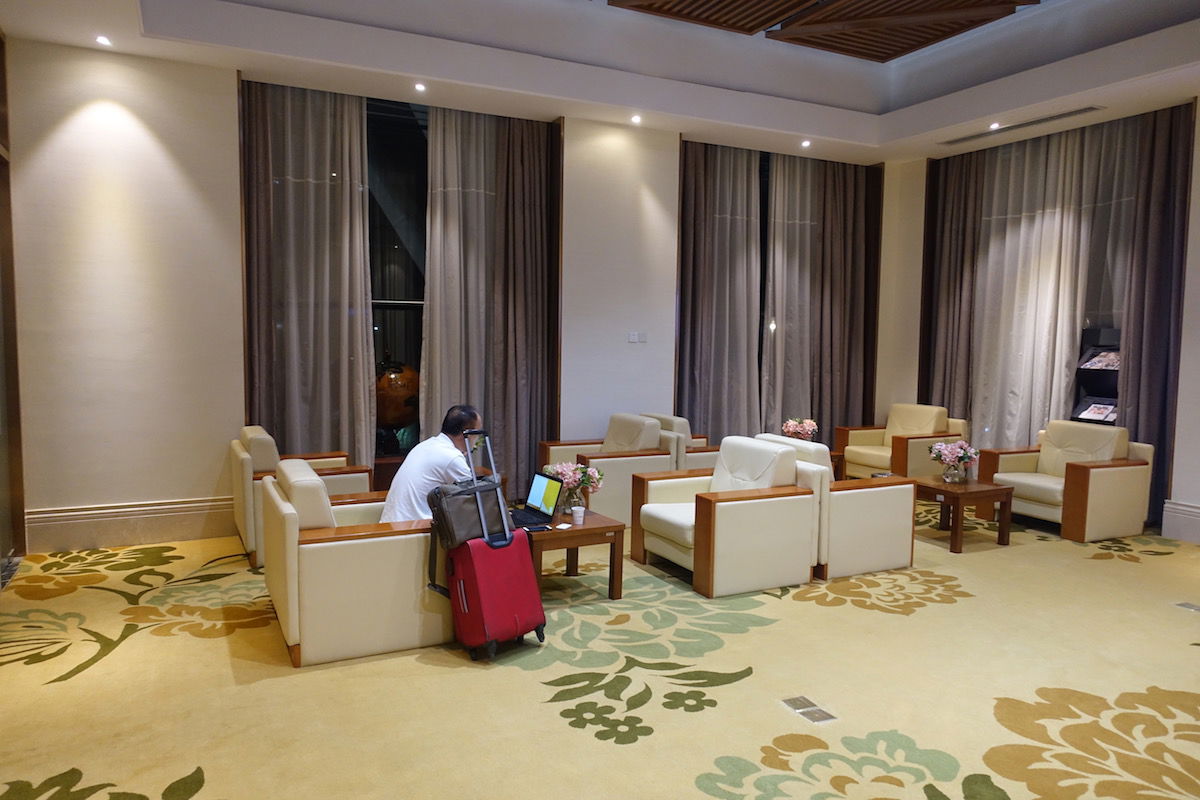 Jinan Airport lounge seating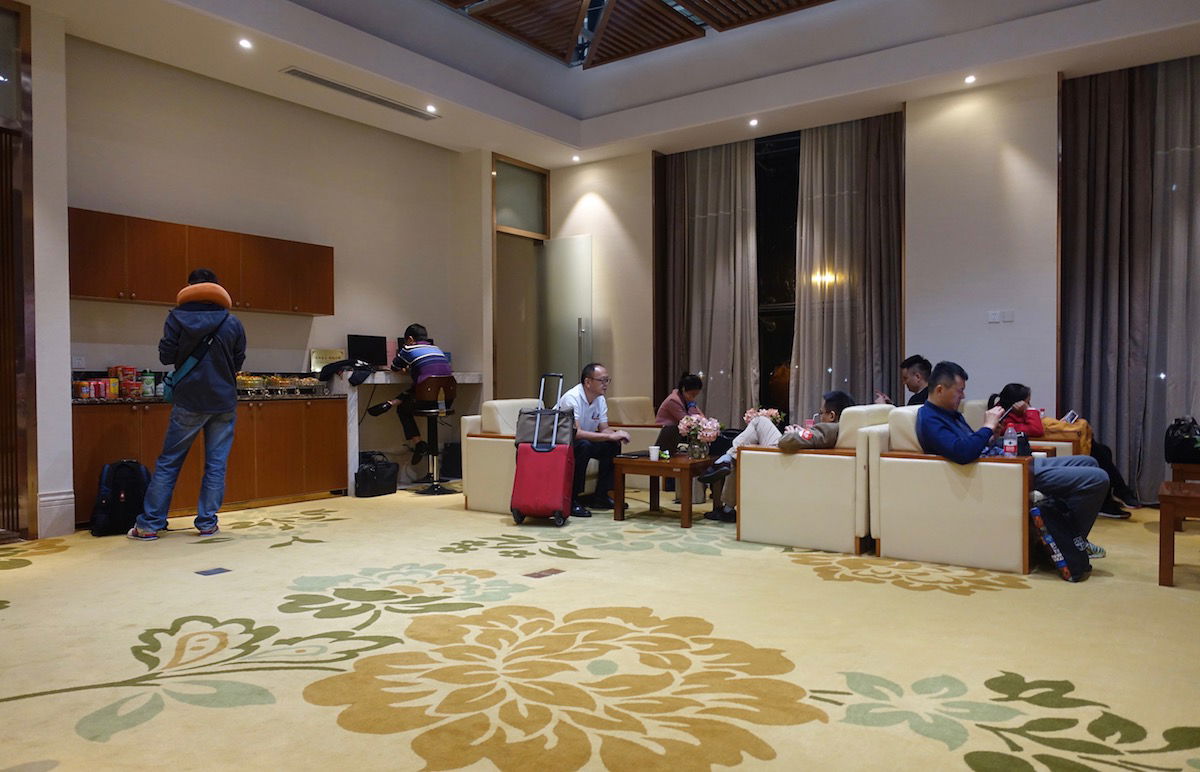 Jinan Airport lounge seating
Then there was also a business center with two computers. I'm not sure what exactly "tea buffet declined to take away" means (can someone translate?).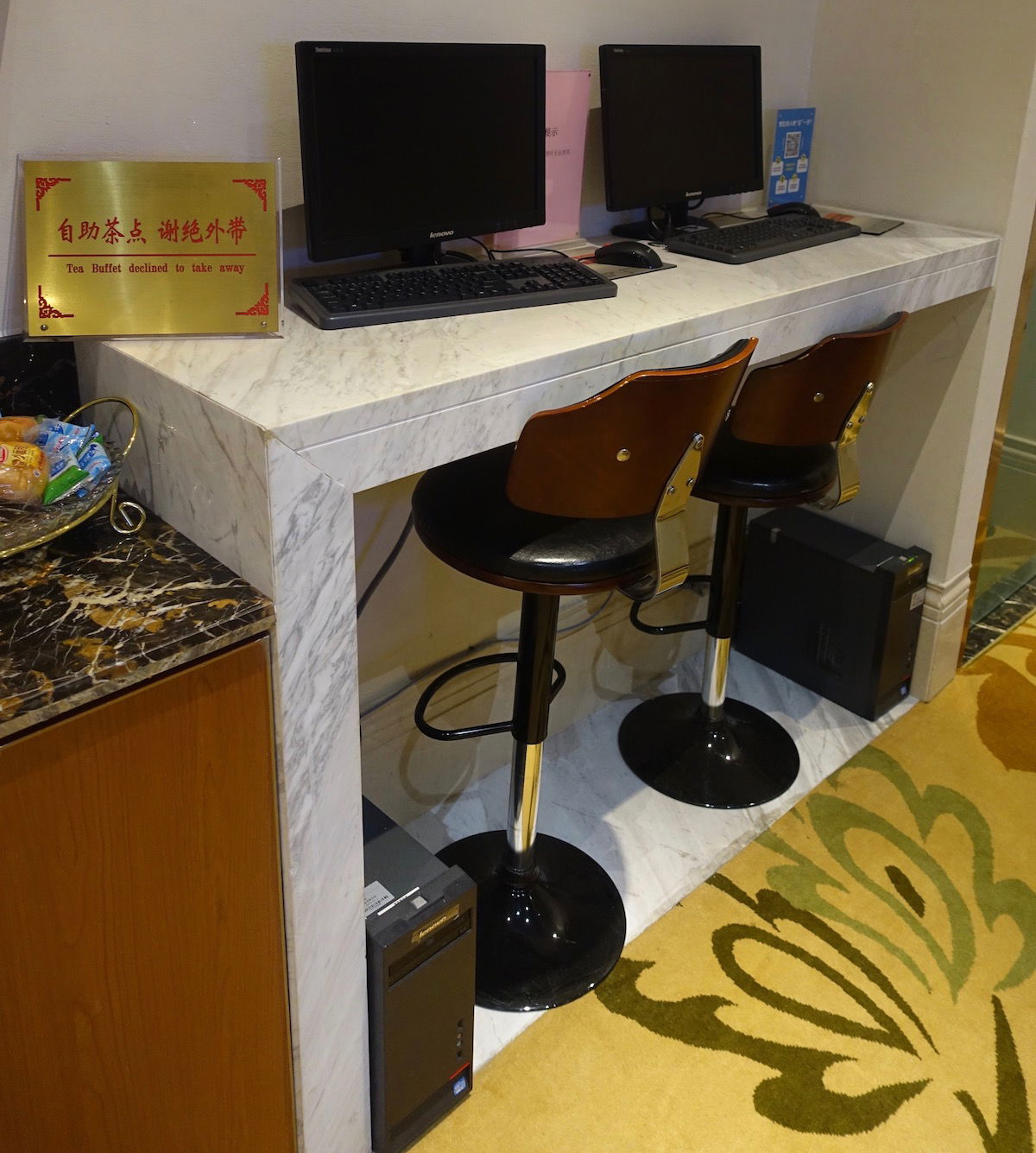 Jinan Airport lounge business center
Next to that was the basic buffet, with room temperature soft drinks, water, and juice, ramen noodles, and a few types of packaged snacks.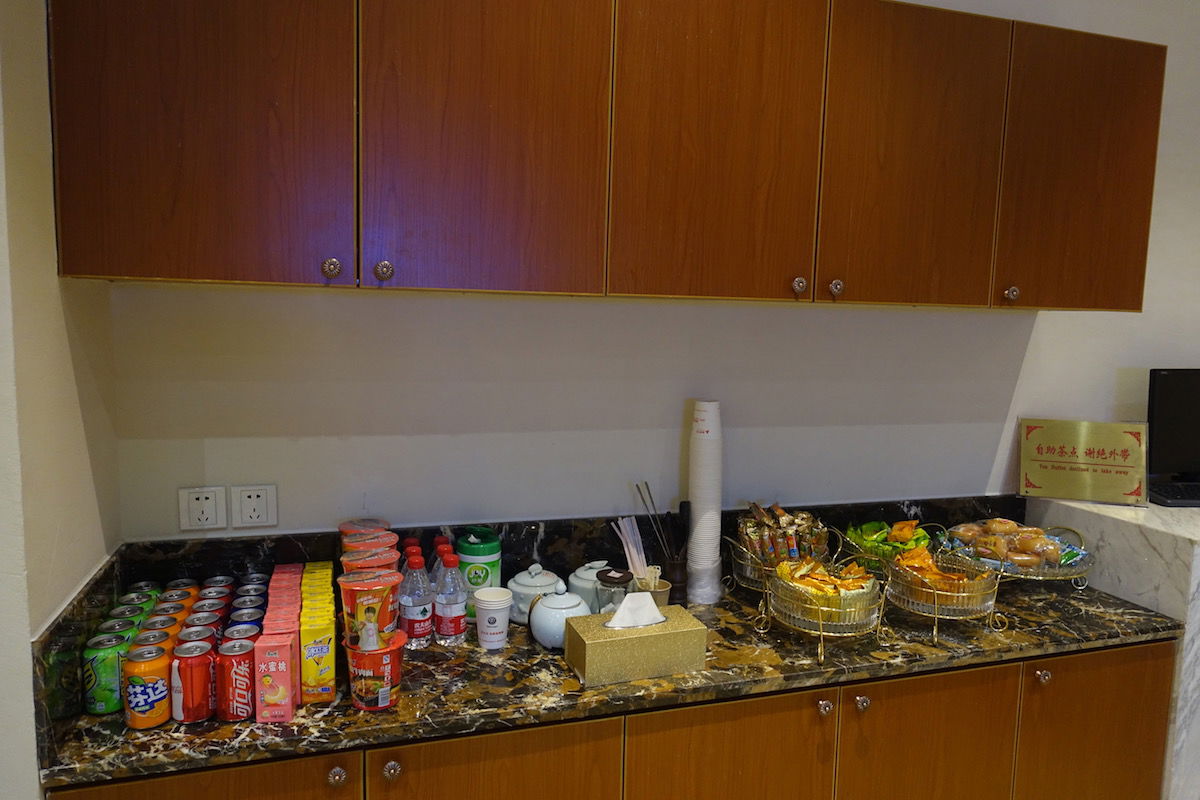 Jinan Airport lounge drinks & snacks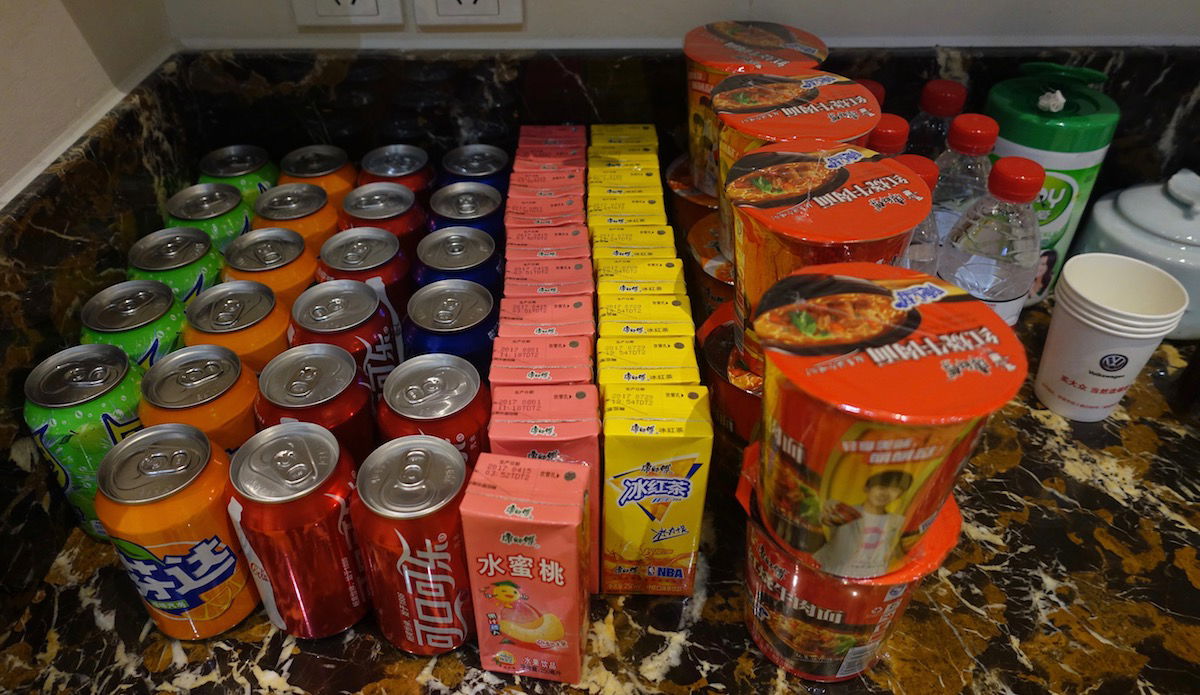 Jinan Airport lounge drinks & snacks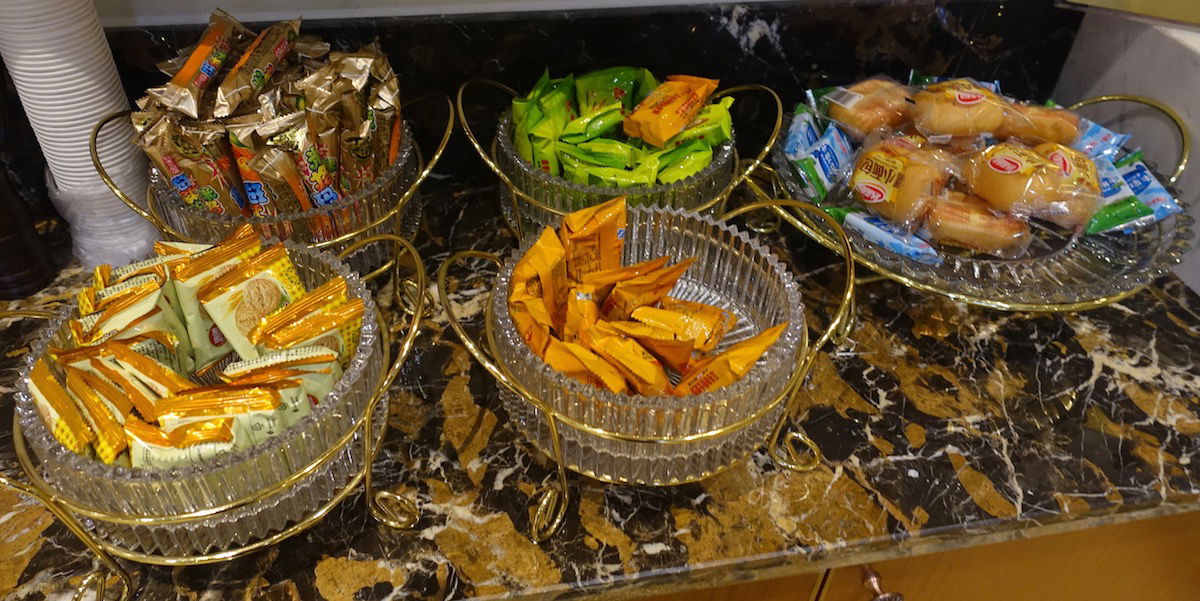 Jinan Airport lounge drinks & snacks
There was also a water cooler, and then a fridge with some cold soft drinks, juice, and water.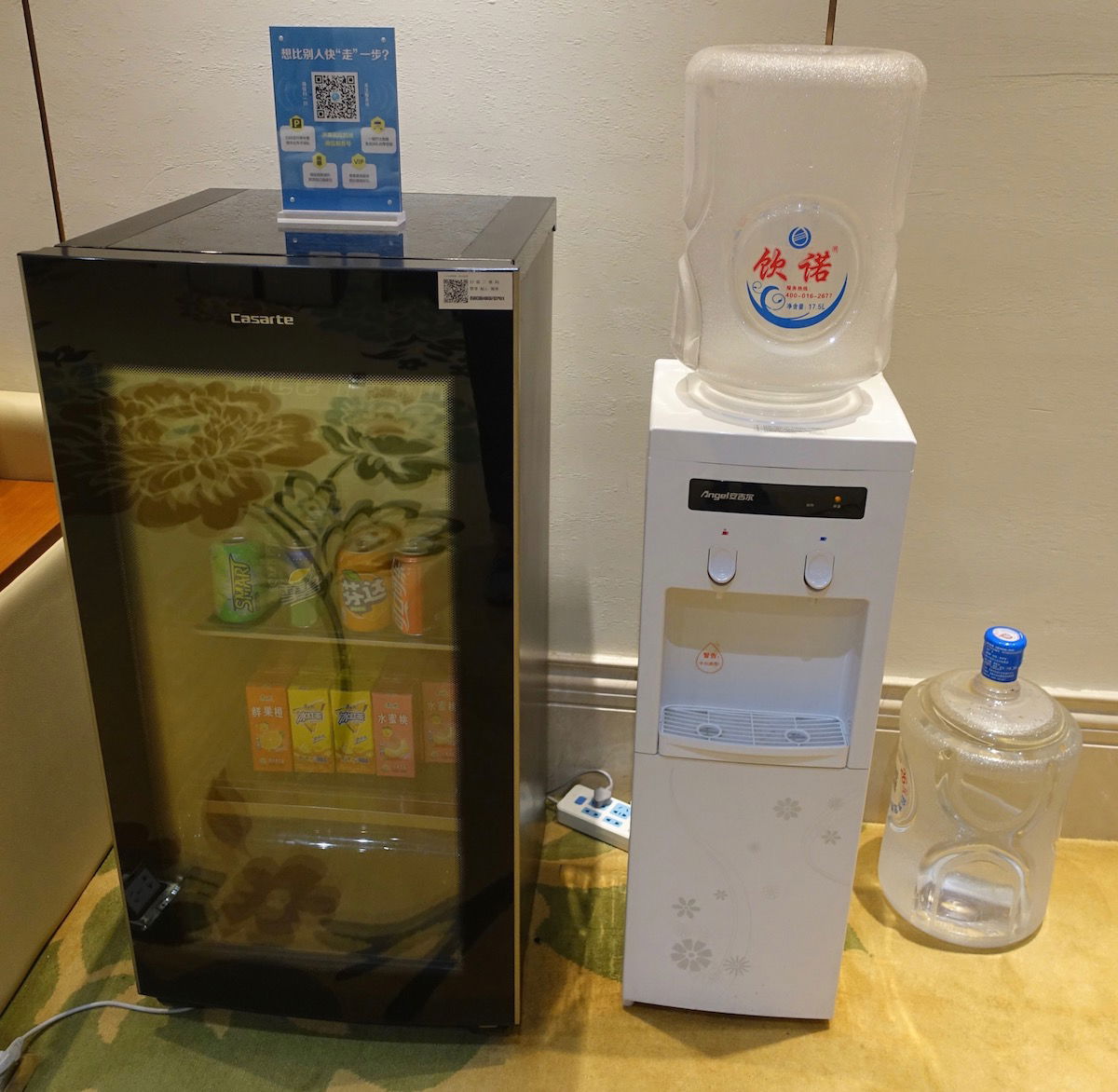 Jinan Airport lounge drinks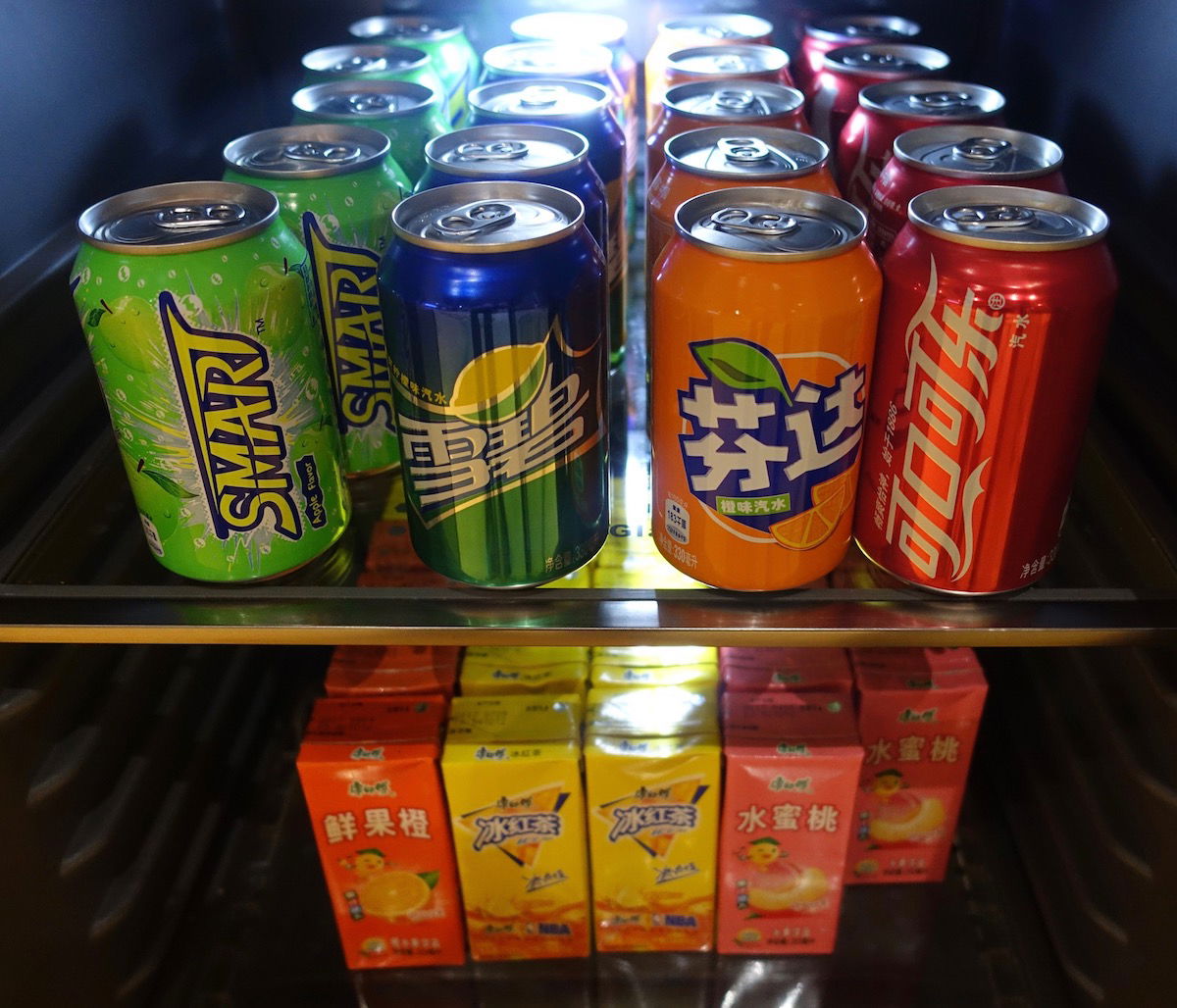 Jinan Airport lounge drinks
I spent about 30 minutes in the lounge, at which point I decided to just go sit in the gate area. I couldn't get the Wi-Fi in the lounge to work, and the lounge was overcrowded to the point that people were sitting on the floor, so the spacious gate area seemed like an upgrade, by comparison.
What's interesting thing is that the airport was almost completely shut down. While there were a few shops and restaurants, none were open for our flight.
At 11PM boarding was called for the flight to Los Angeles. There was a priority boarding lane to the right side, and I was the first aboard.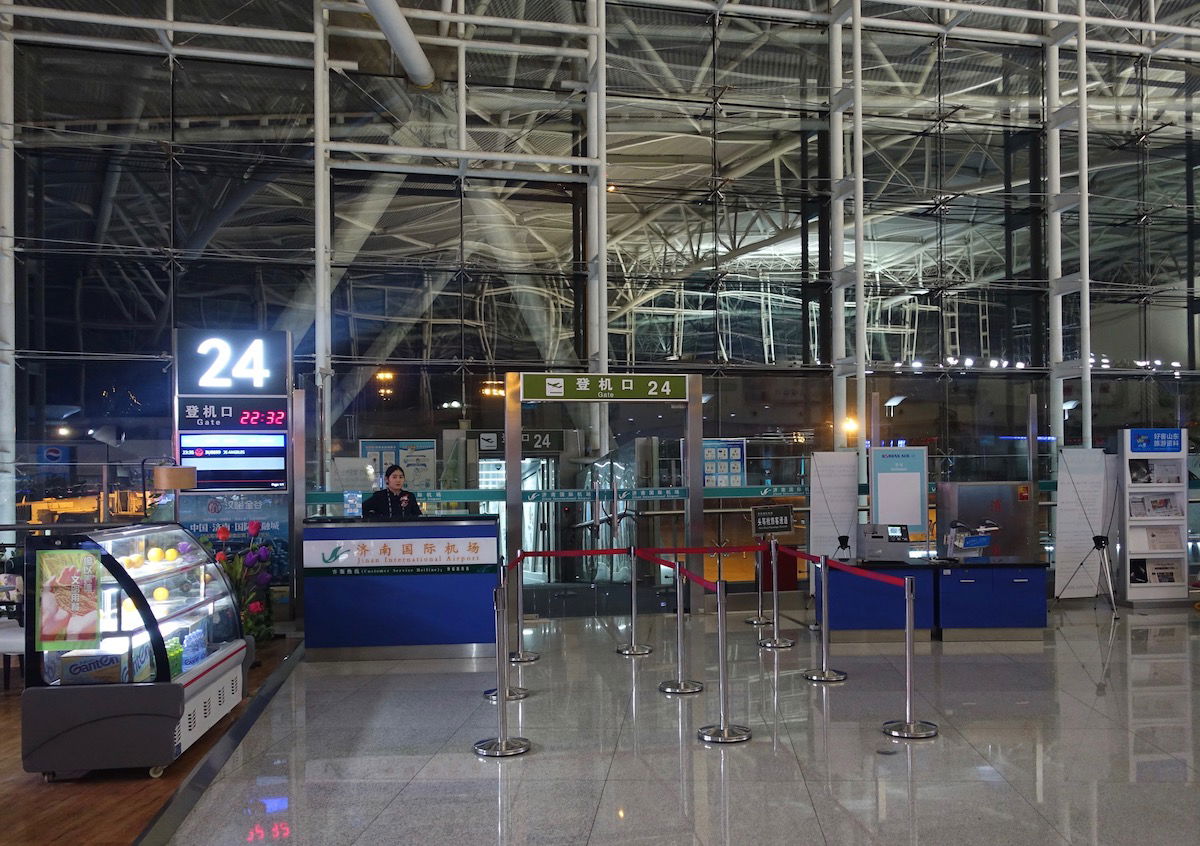 Sichuan Airlines departure gate Jinan Airport
Jinan Airport lounge bottom line
On the plus side, transiting Jinan Airport is easy. If I have to transit an airport, I'd rather do so at an airport like this one during an off peak time, rather than an airport in Beijing or Shanghai during peak hours. However, this was the second lounge in a row that I visited that had way too few seats. I don't get how a lounge can have half as many seats as there are in a single premium cabin on an A330. I've been to some of the best airport lounges, and some of the worst, so it's crazy to think this one can't get the basics right…