In late 2017, Lufthansa announced its new business class product, which five years later still isn't available on a single plane. In addition to announcing a new first class product, the airline has just sort of re-announced its new business class product, if that's a thing?
A look at Lufthansa's new business class
Lufthansa has revealed what it's calling the "Allegris" product generation, which the airline describes as its biggest-ever investment in the premium cabin experience. This includes the airline sharing some more details about its new business class product.
Lufthansa is promising a new business class product, offering direct aisle access and of course fully flat beds for all passengers. The cabin will alternate between being in a 1-2-1 and 1-1-1 configuration. The walls in the new business class will be a minimum of 114cm (~45 inches) high, featuring "generous space in the shoulder area."
All seats can be converted into a two meter bed, and will feature a 17″ personal television, wireless charging, noise canceling headphones, and the ability to connect one's own device (like a PC, tablet, smartphone, or headphones) to the entertainment system via bluetooth.
We've only waited five years to get to this point, while now Lufthansa is promising that we'll learn more details about this new product in the spring of 2023. It sure is fun to wait five years to be told to wait another several months to learn more about a new business class, eh? If you ask me, this announcement alone should be enough to get Lufthansa at least a Skytrax 6-star rating. At least. Maybe seven.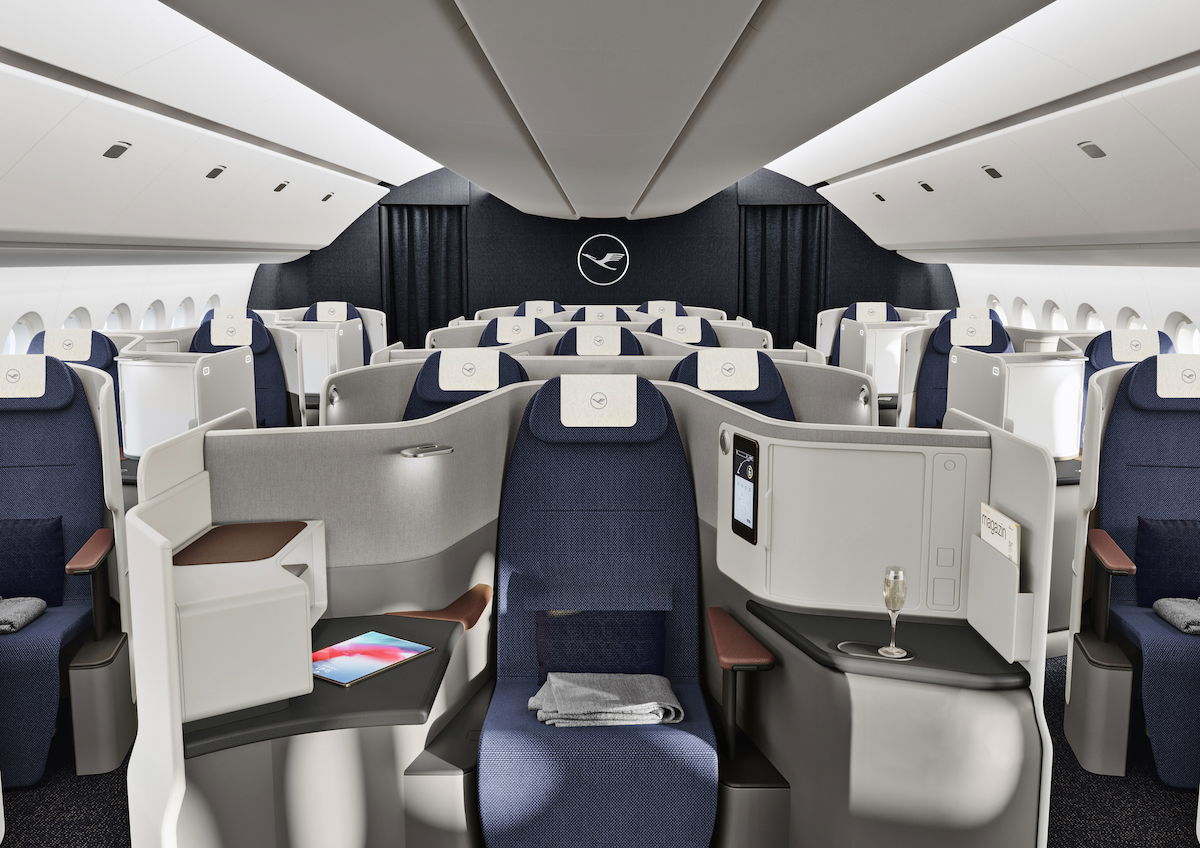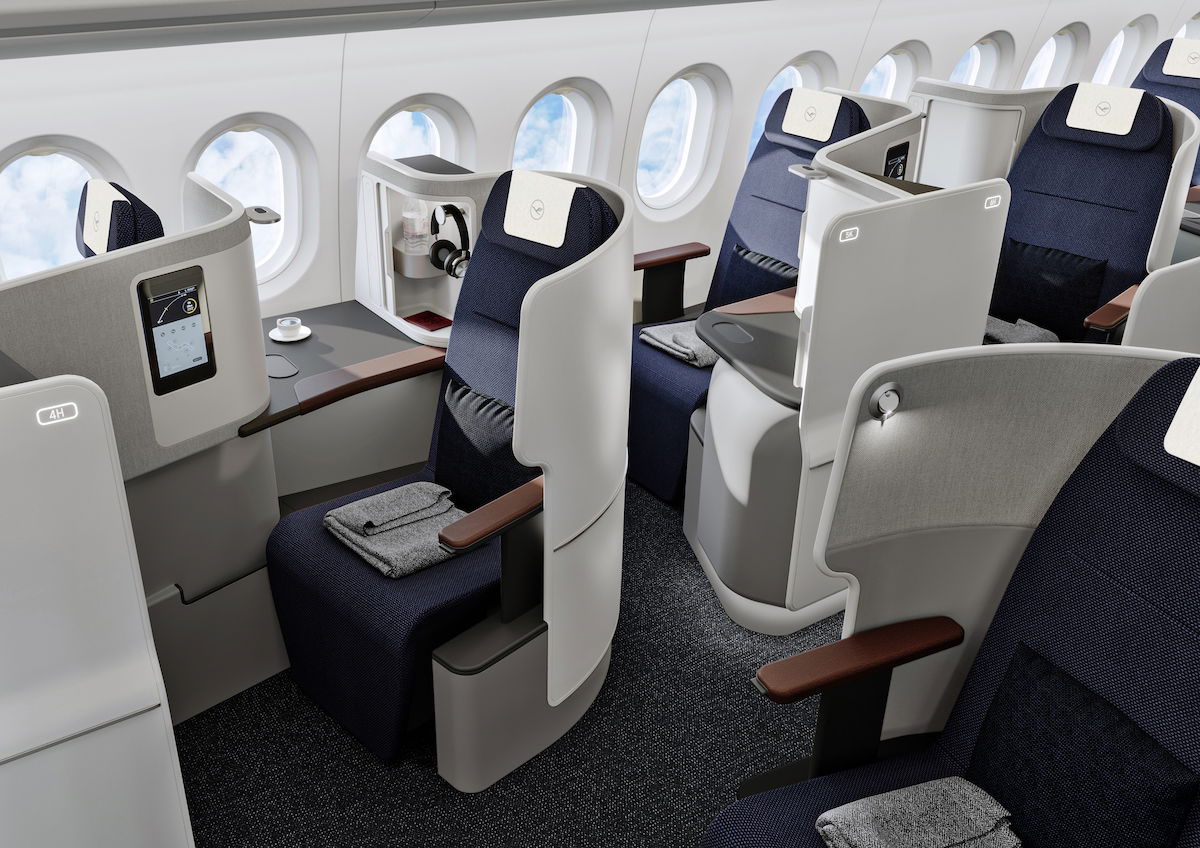 Lufthansa's first row business class suite
Lufthansa intends to introduce a premium business class product in the first row of the cabin. Lufthansa is promising that these seats will feature additional personal space, a monitor of up to 27″, and additional storage, including a wardrobe.
There's one rendering of the product, which you can see below. Obviously the solo seat in the center section looks the most spacious, but it sounds to me like Lufthansa won't be charging extra for all of those, but rather for the seats in the first row of the cabin. The pricing remains to be seen, though. Based on the rendering, this does indeed look like a pretty great product.
This "business class plus" concept is an increasingly common trend among airlines, where they create a premium business class product in the first row, to take advantage of this additional space. We're seeing this on Virgin Atlantic's new A330-900neos, which will feature a "Retreat Suite," while it's expected that American will introduce something similar as well with its new business class.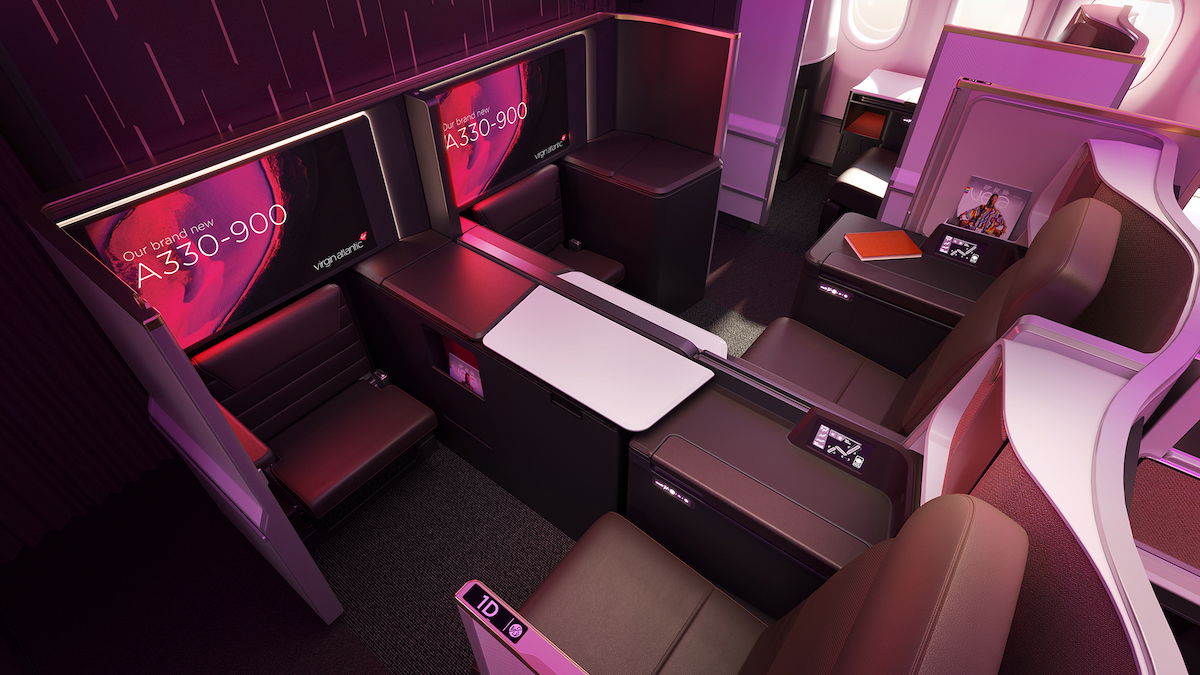 Expect new business class cabins in 2023
You can anticipate that Lufthansa's new business class will launch in the summer of 2023. Specifically, you can expect that some newly delivered Airbus A350-900s and Boeing 787-9s will feature this product, around the same time that Lufthansa's new first class is introduced.
Note that this is different from the secondhand planes that Lufthansa has recently picked up, which also feature a new interim business class product. This includes Lufthansa's A350-900s that previously flew for Philippine Airlines, as well as Lufthansa's 787-9s that were intended to fly for Hainan.
Lufthansa's new business class product was initially supposed to debut on the Boeing 777-9, but that jet has been delayed by at least five years, to 2025. Why Lufthansa hasn't been installing the new product on all its newly delivered A350s since then is a mystery, though. It's also expected that Boeing 747-8s will be retrofitted with the new cabins.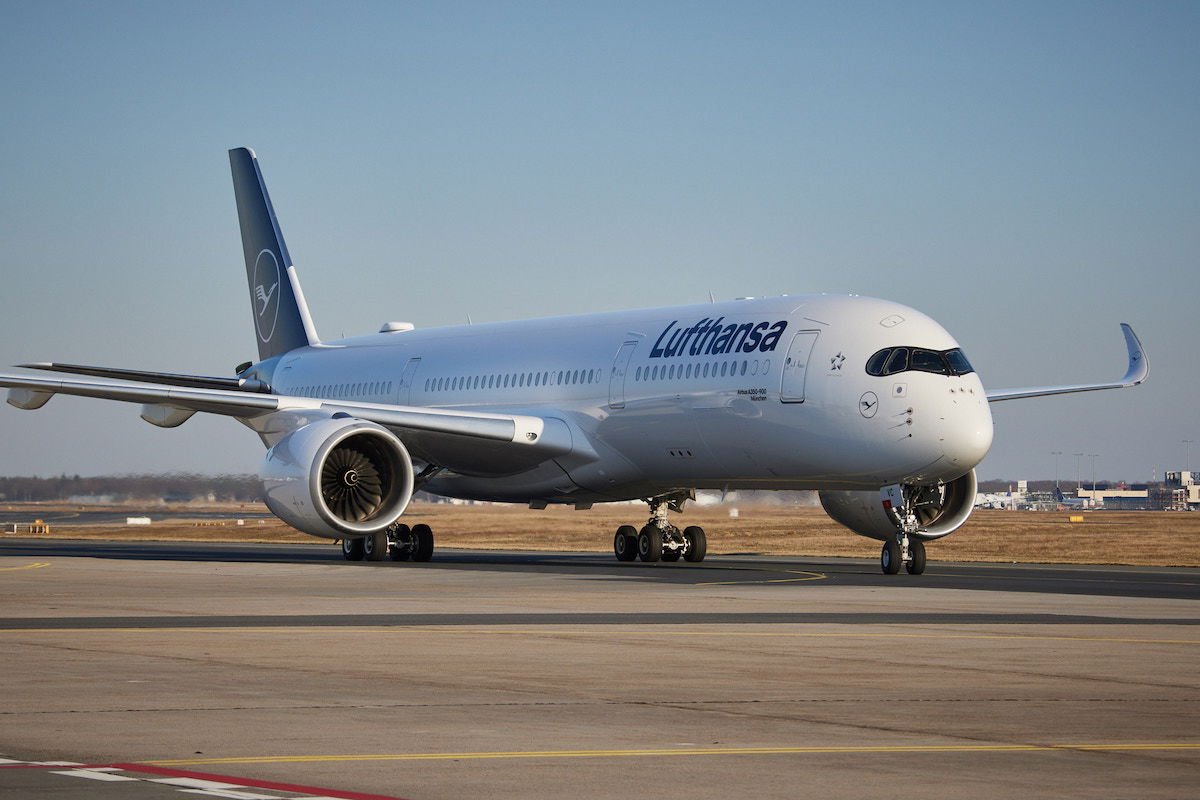 Lufthansa's new business class looks… fine?
When Lufthansa initially unveiled its new business class product in 2017, I was pretty impressed, both because it represented a significant incremental improvement, and because it genuinely looked good. However, seats have evolved quite a bit in the past five years, and I can't help but think that at this point the product looks average at best.
To me it looks awfully similar to United Polaris or EL AL business class.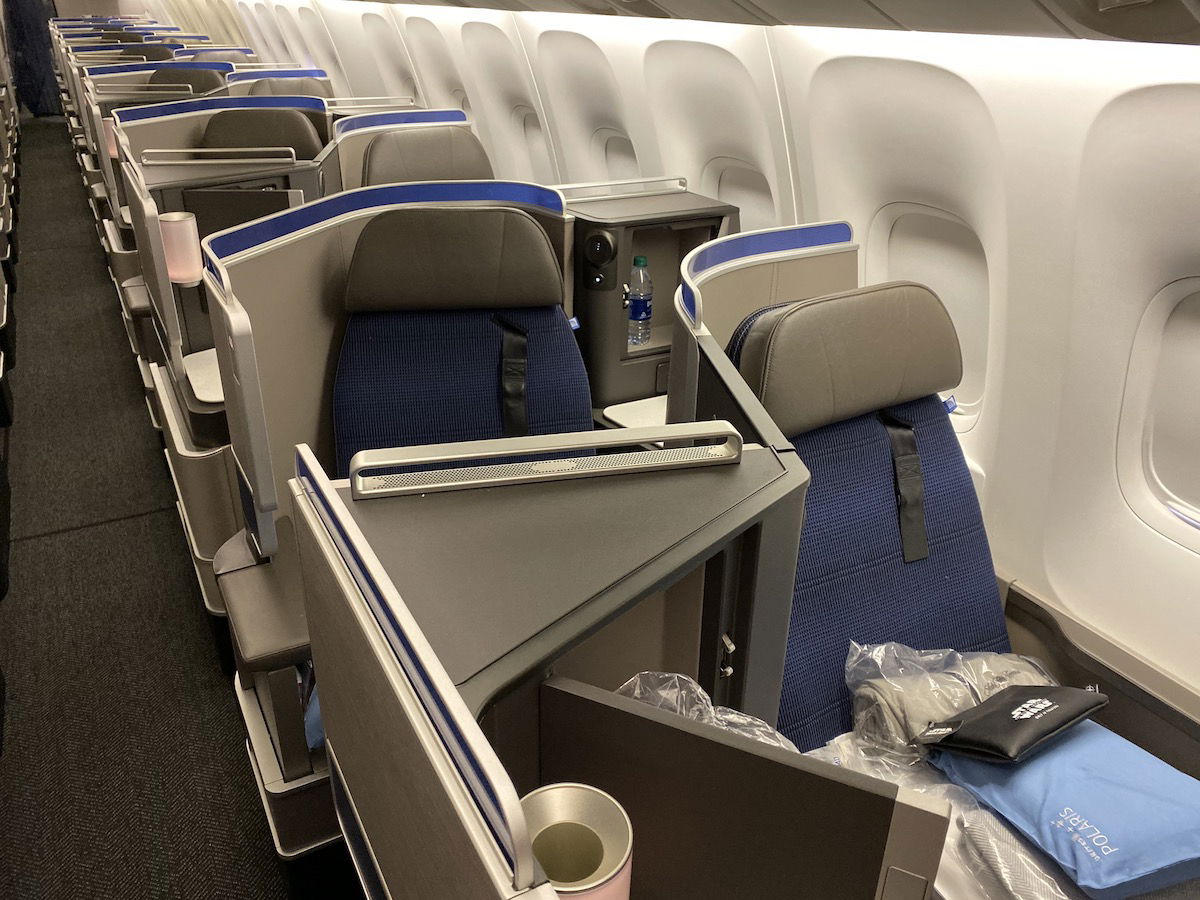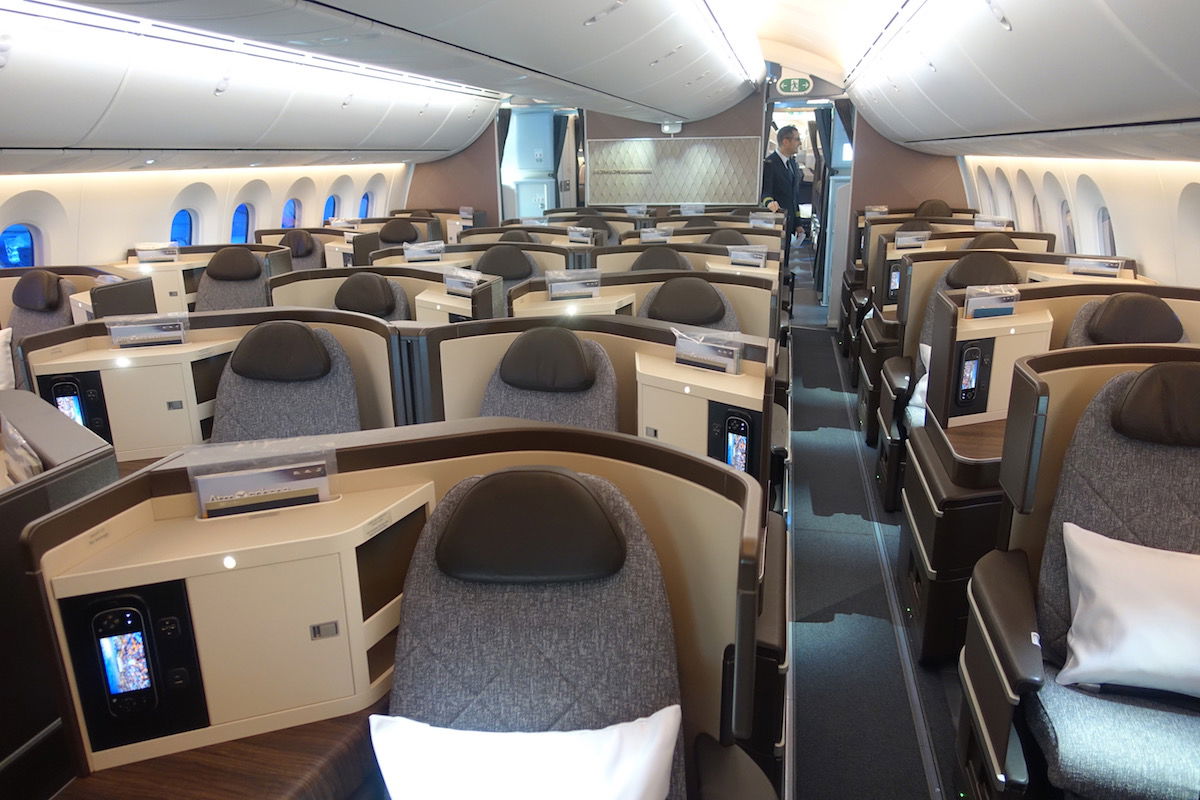 Don't get me wrong, those are perfectly nice products. However, they've been around for quite some time, and we know that United is already looking at introducing a new business class product. Meanwhile Lufthansa will only start to install these seats as of mid-2023, so it's anyone's guess how long it will be before a majority of Lufthansa long haul jets feature these seats.
At least this represents a significant improvement over Lufthansa's current business class.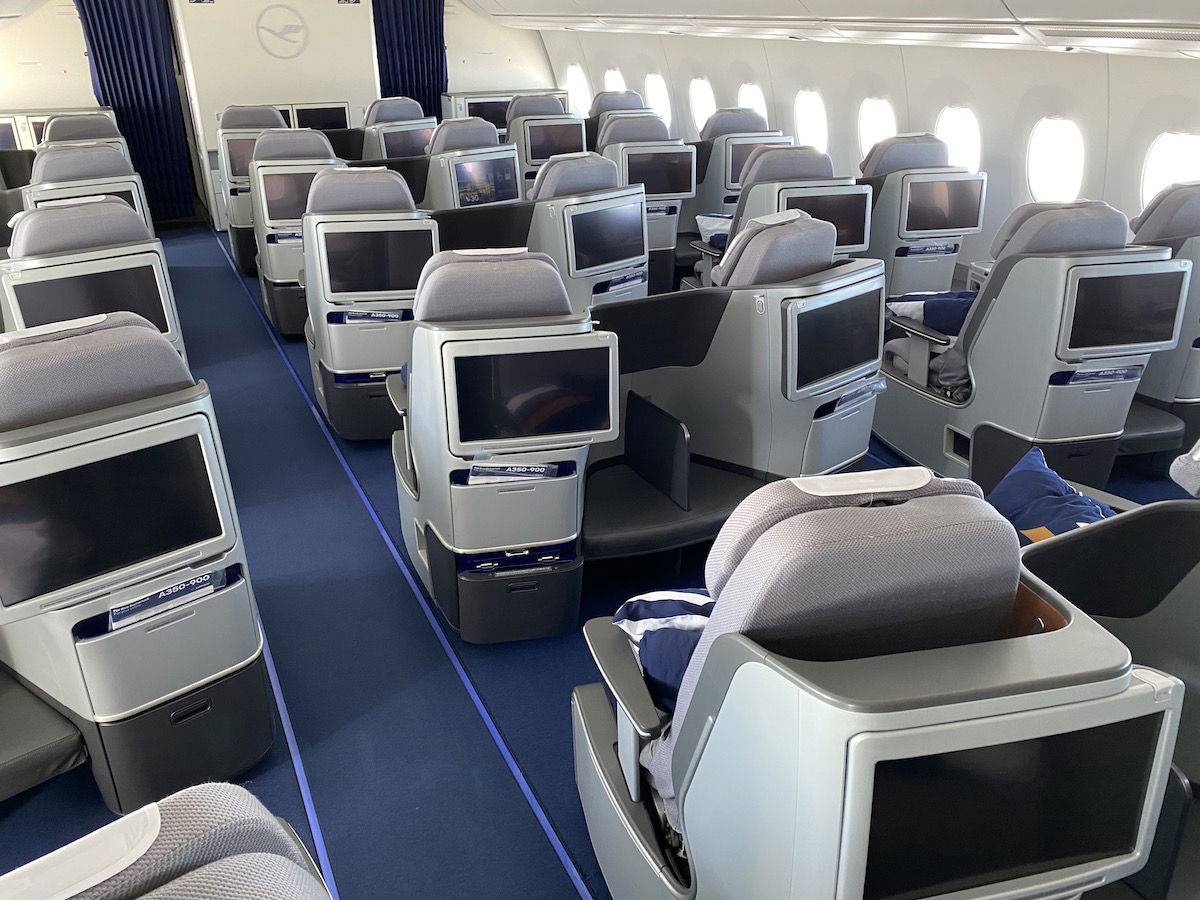 Bottom line
Lufthansa has once again revealed its new business class, given how long it has been since the last time the airline announced it, without actually installing it on any planes. We've only waited five years, and now we're being told to wait until next spring to learn more details.
While Lufthansa's new business class is no doubt an improvement over the old product, it sure would be nice if the airline, you know, actually introduced it into service.
What do you make of Lufthansa's new business class?