This week I wrapped up my last crazy trip of the year, at least based on what I have planned as of now. While I've loved all the airlines I've had the opportunity to try, I'm also tired, so I've been recovering in the US since then, and plan to stay in the US for the coming weeks. Last night I took my first domestic redeye in a long time, which ended up being quite an exciting experience — I'll share the details of that tomorrow.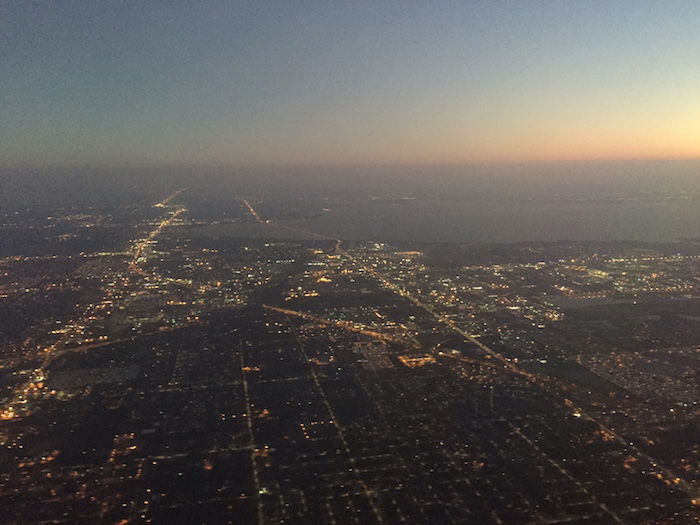 On the miles & points front, we've seen quite a few promotions and sales this week, though nothing too exciting. With Thanksgiving next week, I'm looking forward to all the Cyber Monday sales we often see for hotels and flights.
Here's a recap of this week's news:
Featured Stories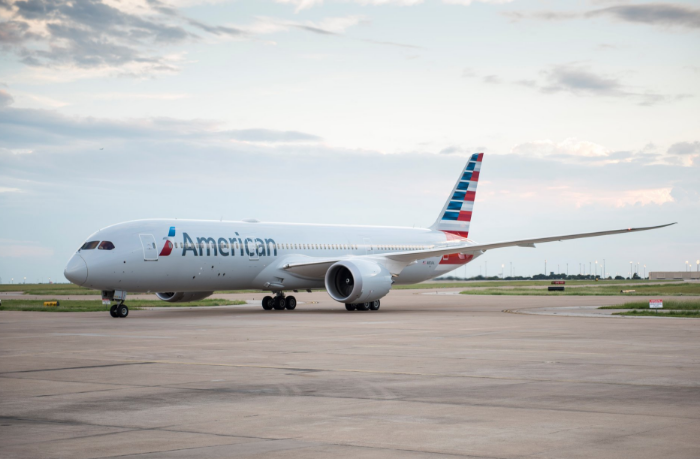 No, this title isn't clickbait. I've discovered a way to get huge discounts on American, and this method doesn't violate any rules.
Actually, finding this was just dumb luck. Let me explain.
---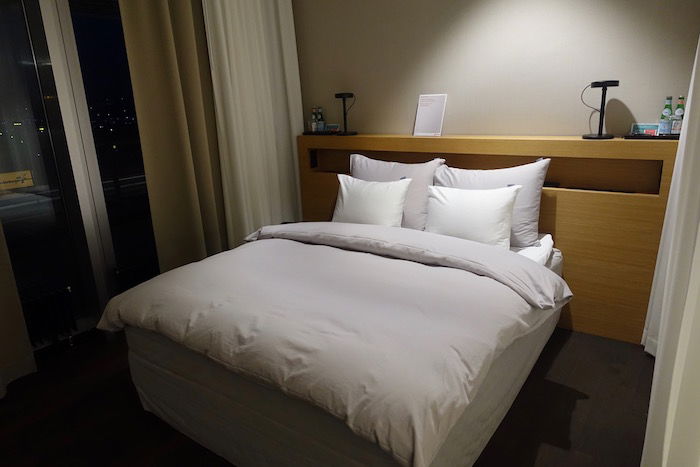 I've been fortunate enough to visit some of the world's best first class lounges, and earlier in the year I even wrote a post ranking them. All of the lounges on the list have their pluses and minuses, some more impressive than others.
Well, today I visited the new Swiss first class lounge in Zurich, and I'm blown away. While the lounge on the whole is spectacular, there's one feature this lounge has that truly sets it apart. Specifically, the lounge has complimentary hotel rooms with views of the taxiway and runway.
---
8 Reasons To Apply For Ritz-Carlton's Credit Card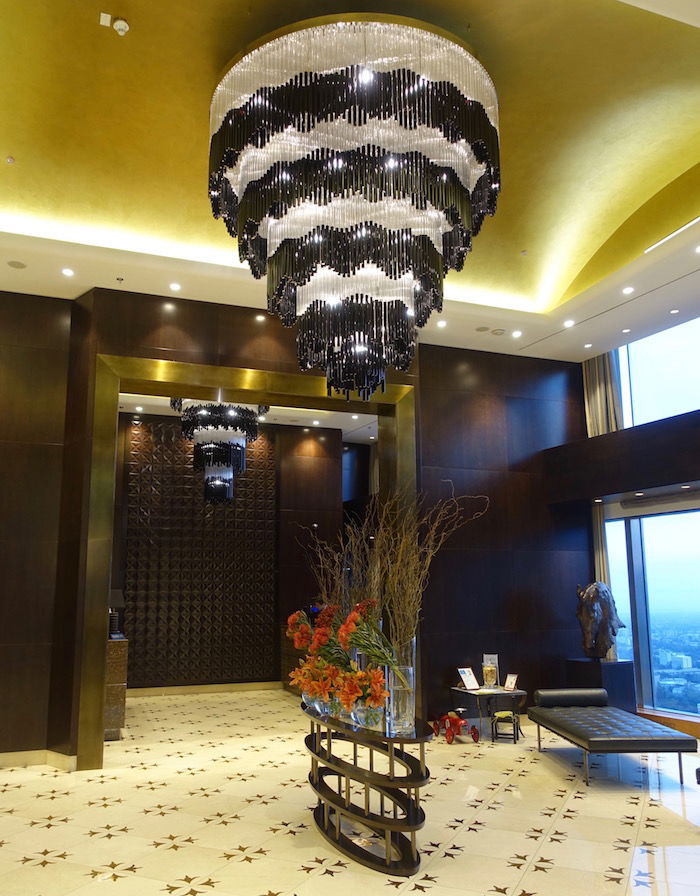 The Ritz-Carlton™ Card is one of the most compelling credit cards out there at the moment.
I've written all about the individual benefits in the past, though figured I'd write a consolidated post with the eight reasons you should consider applying for the Ritz-Carlton Card, especially in light of the merger between Marriott and Starwood:
---

TIPS: Earning Miles & Promos
GREAT DEAL: Roundtrip Business Class From New York To Paris For $1,000
Today Only: Buy Amazon Prime For $79
I've Accidentally Discovered A Way To Save Up To 75% On American Tickets
How Your Credit Card Can Save You 30% On Silvercar Rentals
Should You Buy Hilton Points For 50% Off?
IHG's Infamous "Priceless Experiences" Promotion Returns, With Some Changes
Get 2 Free Uber Airport Rides Thanks To Amex!
8 Reasons To Apply For Ritz-Carlton's Credit Card
80,000 Bonus Point Offer Now Live!
Last Call For 60,000 Bonus Points & 5x Earnings?
Earn Etihad Guest Gold Status With Just One Flight
British Airways AARP Discount Extended… Slightly
TRICKS: Redeeming Miles
Should You Transfer Citi Points To Hilton With A ~33% Bonus?
Save 41,000 Delta SkyMiles On The Cost Of A Business Class Ticket To Europe
Conrad Bora Bora Opening Next Year — Great Use Of Hilton Points!
Transfer Amex Points To Iberia With A 50% Bonus
TRAVEL With Ben (Lucky)
Did You Know The FAA Has A Catchy Theme Song?!?
No Entertainment For 12 Hours In First Class — What Compensation Was I Offered?
Heaven: A Lounge That Has Hotel Rooms With Views Of Planes
Why Does Jetlag Have To Be So Addictive?
Is The iPhone 7 Camera A Game-Changer For Travelers?
REVIEWS & Trip Reports
Review: Kiev Airport Lounge
Review: Ukraine Airlines Business Class 737 Baku To Kiev
Review: Baku Airport Lounge
Review: Hyatt Regency Baku
Review: Azerbaijan Airlines Business Class 787 New York To Baku
Review: Air France Lounge New York JFK
Review: Air Serbia Business Class A330 Belgrade To New York
Review: Air Serbia Lounge Belgrade Airport
Review: Belgrade Food Tour
Review: Metropol Palace Hotel Belgrade
Swiss' New 777 First Class In 10 Pictures
Air Tahiti Nui A340 Business Class In 10 Pictures
NEWS & Updates
IHG Cuts Benefits On Third Party Bookings… Again
American Is Already Cutting Capacity To Cuba
Delta Is Raising SkyClub Membership Fees In 2017
British Airways Is Adjusting The Fees They Charge For Paying By Credit Card
OUCH: The DOT Blocks American & Qantas Partnership Expansion
Aer Lingus & Air New Zealand Are Having An Epic Twitter Battle
JetBlue Is Causing Delta To Raise Their Game On Transcon Flights
American Is Letting You Pay To Secure Elite Status For 2017
Earn 25K Bonus Points Per Amex Business Platinum Card Referral
Earn 3x Points On Amazon Purchases With Amex Offers
American Is Finally Refreshing Legacy US Airways A321s… But Not Really
Heathrow's Christmas Video Is The Cutest Thing You'll See Today
Etihad Is Pulling Out Of South America
Amex Fine Hotels & Resorts Adding 77 New Properties In 2017
Rumors Of Fleet, Job, And Service Cuts Coming To Alitalia
Terrible: United's New Basic Economy Fares Won't Allow Carry-On Bags Or Elite Mileage Accrual
Oklahoma City Flights Cancelled Due To Shooting
Disappointing: Etihad Updates The Terms Of Their Status Challenge Promotion
Aer Lingus Adding Flights Between Dublin And Miami In 2017
American Is Updating Their Companion Upgrade Policy In 2017
Surprise: Airline Caviar Is Often Produced In China?!
---
I hope everyone has a great rest of the weekend!