The topic of this post is exclusively to share something I found interesting, rather than to express outrage at airline caviar not being imported from the countries I was expecting. 😉
For many airlines, caviar is a big expense. For example, a few years ago Lufthansa's CEO claimed that the airline is responsible for 5% of the world's caviar consumption. It's sort of crazy to think that a single airline serves that much caviar.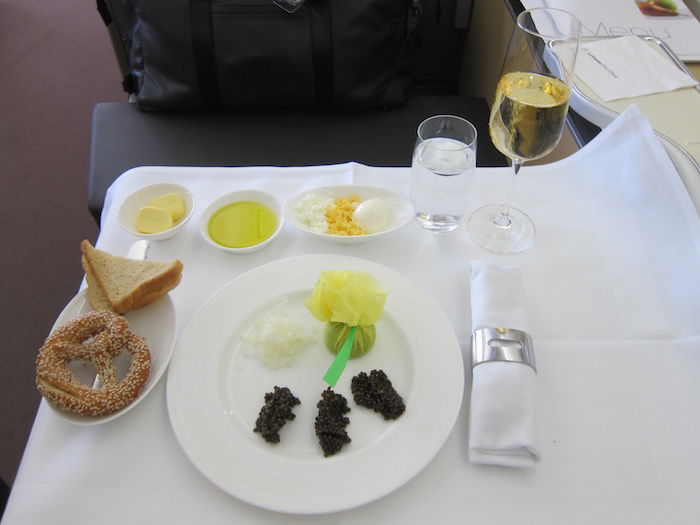 My assumption has long been that most airlines' caviar comes from Russia, Iran, etc. However, a friend just pointed out something interesting about Qatar Airways' caviar, which I wasn't aware of — Qatar Airways imports their caviar from China. As you can see below, the label indicates that it's from China, and upon further inspection, Gourmet House's website indicates that they farm caviar in the Chinese province of Hubei.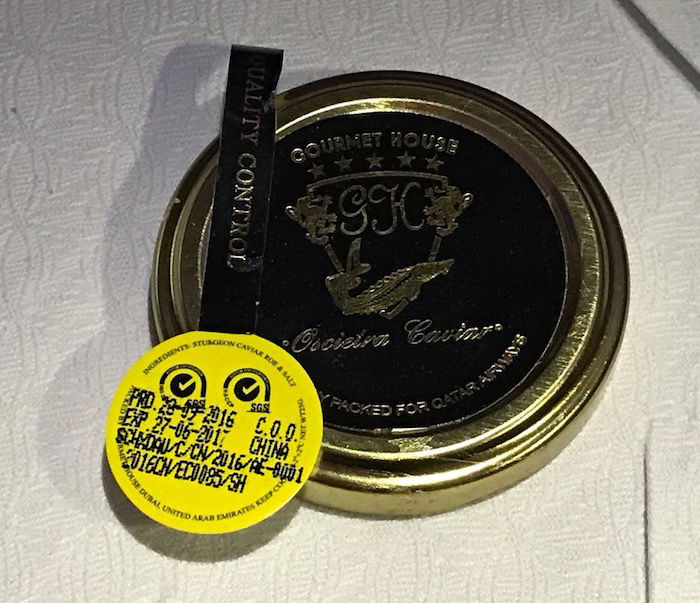 I actually didn't realize that China was a pretty big producer of caviar nowadays, and based on what I've read, the quality is pretty good, and it costs a fraction of the price of similar caviar from other countries. This led to me to go back and examine some other airlines as well — is Chinese caviar the norm for airlines, or the exception?
I just looked at pictures of an Emirates caviar tin I had on a flight a while back, and guess where it's from? Also China!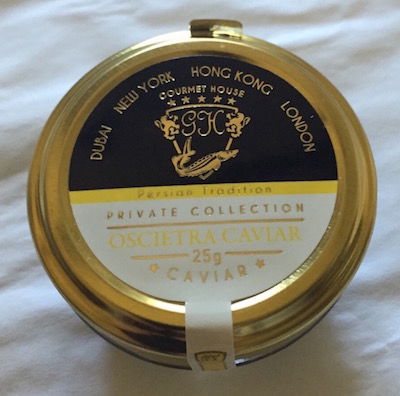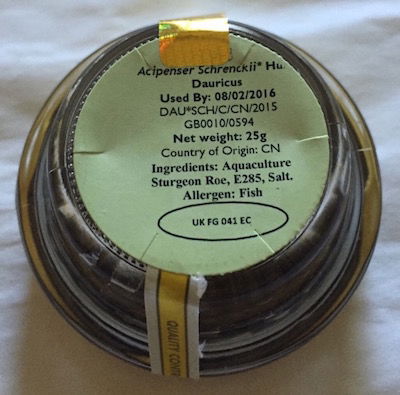 Again, I won't suddenly view caviar differently, but at the same time I genuinely found this interesting, as I was convinced most airline caviar was coming from other countries.
File this under "interesting, but not actually important."
Did you realize a lot of airline caviar is produced in China?