In the US we don't typically see airlines charging fees for using credit cards. That's primarily for a few reasons:
Most merchant agreements prohibit charging an extra fee for using a credit card
Co-branded airline credit cards are a massive profit center for many airlines, so they want to encourage people to use credit cards as much as possible
On the most basic level, credit cards are necessary for airlines to do business, given that it's the fastest and most convenient way for people to pay; you don't want to create barriers for people to pay for their tickets
Unfortunately similar policies aren't in place in many other countries, where there are still fees when paying for airline tickets with a credit card. One of those countries is the UK.
British Airways has just announced that they'll be adjusting their fee structure for those paying with UK credit cards. Per Business Traveller, starting December 14, 2016, British Airways will begin charging a 1% fee on the total ticket price for credit card payments, up to a maximum of 20GBP. Under the current policy, customers are charged a 5GBP per ticket fee for paying by credit card.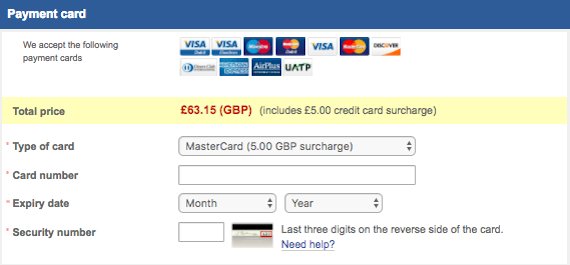 Whether or not this policy change is good depends on the type of ticket you book:
If on average you pay less than 500GBP per British Airways ticket, you'll be better off under the new policy
If on average you pay more than 500GBP per British Airways ticket, you'll be worse off under the policy
I will say that the new policy is more logical, as far as I'm concerned, since the credit card fee is more reflective of the cost of processing a transaction. It's sort of silly that under the current policy you pay the same amount whether you're booking a 100GBP reservation or a 10,000GBP reservation.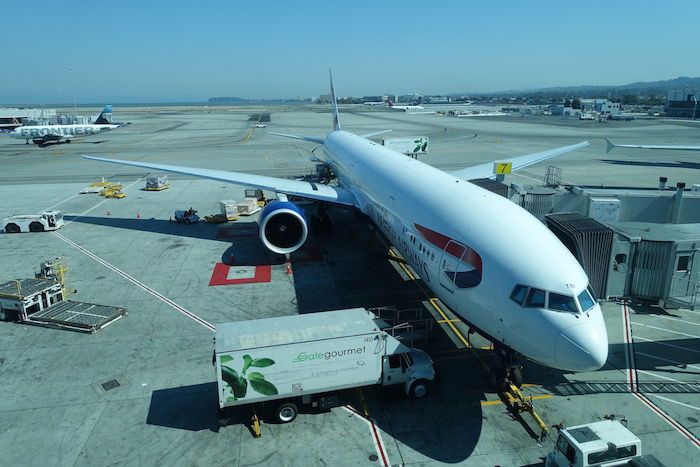 Perhaps the bigger story here is that Virgin Atlantic has cut credit card fees altogether as of last week, while previously they charged a 1.5% fee. Of course that hardly makes up for the horrible changes that Virgin Atlantic is in the process of making to their Flying Club program.
Too bad British Airways likely won't match Virgin Atlantic's credit card change.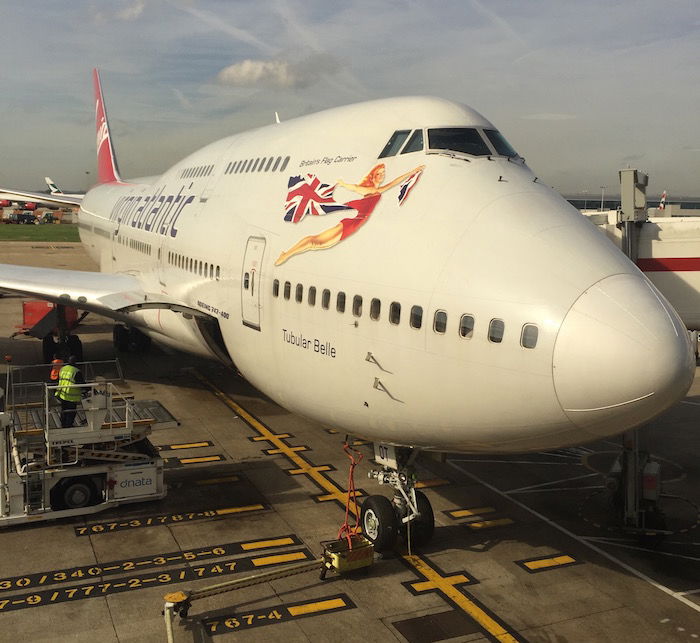 Bottom line
While I don't generally like British Airways, I think the change in credit card fees is logical. I see a lot of people suggesting British Airways is hiking credit card fees here, but I don't think that's the case. Instead they're charging the fee more rationally, so that people booking cheap short-haul tickets aren't paying a 10% fee, while others are paying a 0.1% fee.
This only applies to tickets booked with UK credit cards, so if you're a US-based British Airways passenger, you shouldn't be hit with this fee.
What do you make of British Airways adjusting their credit card fee structure?