No, this title isn't clickbait. I've discovered a way to get huge discounts on American, and this method doesn't violate any rules. Actually, finding this was just dumb luck. Let me explain.
I was in Italy a couple of months ago, and for whatever reason Chrome has saved the Italian version of American Airlines' website ever since. I suck with technology, and haven't bothered to change it back. So every time I visit aa.com I manually change the country and language to the US and English. I've literally been doing that for months. How inefficient.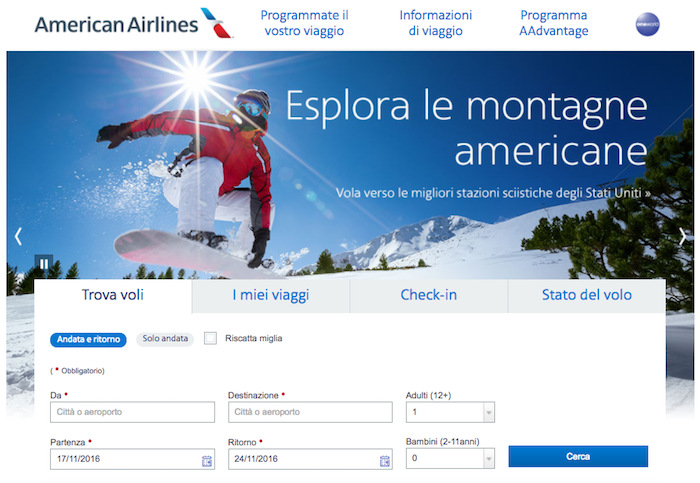 I've been trying to book some tickets for travel over Thanksgiving, and they've been outrageously expensive. One way transcon economy tickets are pricing at $350 at a minimum, and often at $600+. Ouch.
Today there was a fare I was looking at on American's US website that had one seat left, and it kept disappearing when I went to the page to try to confirm it. After getting frustrated, I figured I'd try American Airlines' Italian website, since it was the default in my browser all along.
What did I discover? Domestic American fares are often much cheaper when booking through American's Italian website (or presumably many other foreign AA websites as well).
Just look at the calendar search pricing over a few days. Here's the lowest price through American's US website:

Meanwhile here's the lowest price through American's Italian website: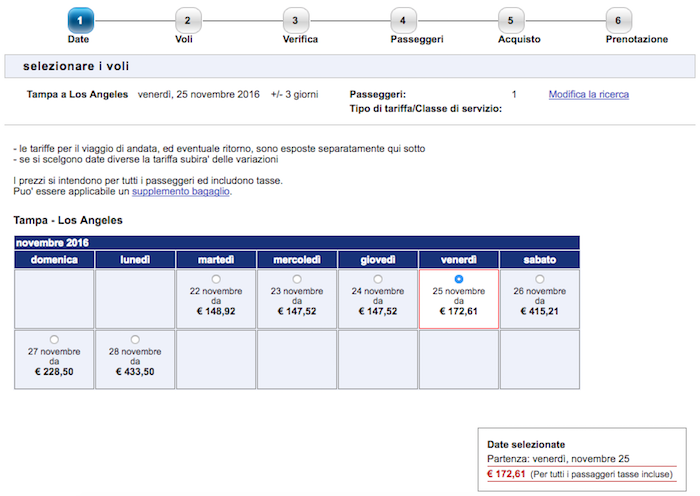 To compare specific flights, take a look at this flight between Tampa and Los Angeles, which is pricing at ~$605 one way:

That same ticket through American's Italian website costs 148EUR, or $157: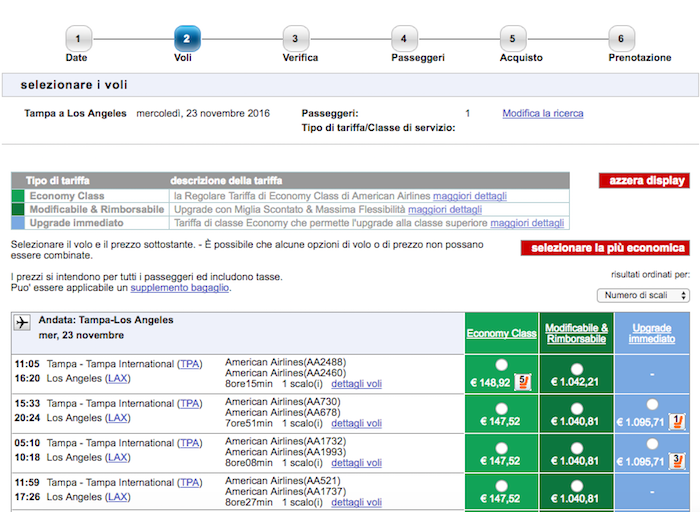 That's nearly 75% off. I assumed this had to be a glitch or that I was missing something.
While I didn't ticket exactly the above, I ticketed something very similar, where the American website was showing a ~$600 fare, while I paid ~$150. Much to my surprise, the ticket issued within minutes, and showed in my American account as well.
While the point of sale can impact ticket costs, I didn't expect it to be that drastic or consistent with a major US airline. Typically the cheapest fares won't be cheaper on American's website, but if you're in a situation where tickets are expensive, American's foreign websites may have access to lower fare buckets.
Hopefully some of you can save hundreds (or even thousands) of dollars using this trick!