With oil prices having plummeted over the past couple of years, it's no surprise that the Gulf carriers are having to cut costs. Their respective governments aren't willing to throw quite as much money at them as before, so in many cases they're having to cut costs while focusing on optimizing their route network.
Of the "big three" Gulf carriers, Etihad is the smallest. At least that's true in terms of their actual fleet size. Rather than growing their own fleet too much, the airline has been investing in other airlines, including airberlin, Air Serbia, Alitalia, Jet Airways, Virgin Australia, etc.
As of now, Etihad's only route to South America is between Abu Dhabi and Sao Paulo, which they presently operate daily using an Airbus A340-600 aircraft.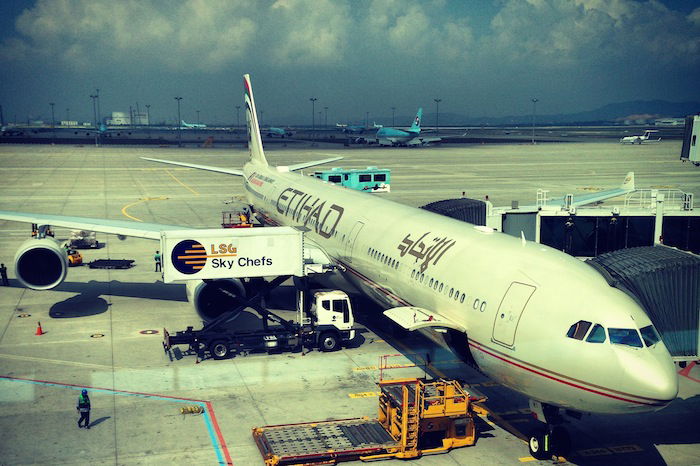 At ~7,500 miles it's a rather long flight, though not their longest (that title belongs to Abu Dhabi to Los Angeles, which is ~8,400 miles).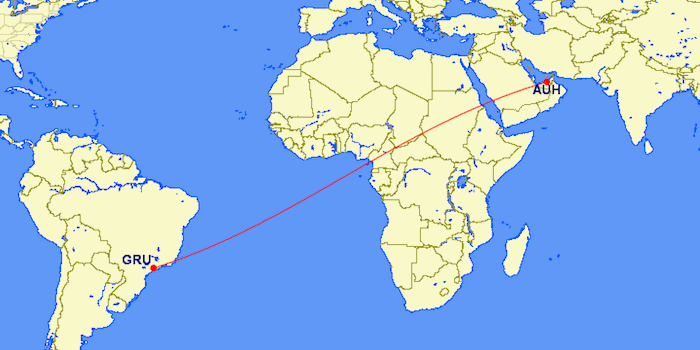 Given that it's their only route to South America, I'm a bit surprised to see that they seem to be pulling out of Sao Paulo, and therefore pulling out of the entire continent. Per @airlineroute, Etihad has closed reservations for their Abu Dhabi to Sao Paulo flight as of March 26, 2017.
It's possible that they'll bring the route back at some point, though it must be performing really poorly for them to pull out of the market altogether. Etihad does have a partnership with American, so in theory passengers can continue to route from Abu Dhabi to Sao Paulo via the US. However, in practice the selling point of the Gulf carriers is that they let passengers travel between most parts of the world with just one stop, so that benefit is lost if adding a connection on American. Furthermore, transiting in the US is a less than ideal situation.
As far as Gulf carriers in South America go, Emirates continues to fly to Sao Paulo, as well as to Buenos Aires via Rio de Janeiro, while Qatar Airways operates a single flight to Buenos Aires via Sao Paulo.
With the Gulf carriers clearly under as much pressure as they are, I'll be curious to see what other route cuts we see in the near future…
Are you surprised to see Etihad pull out of Sao Paulo?