I'll be the first to admit that I don't know the first thing about rugby (apparently it's a sport?). Upon doing some research, it looks like Ireland and New Zealand recently competed against one another, and Ireland won. This was a big upset for New Zealand, as it broke their winning streak. The teams will have a rematch soon, so the stakes seem high, as New Zealand wants to prove they just had a bad day, while Ireland would of course love to beat them twice in a row to demonstrate that they're better.
As an airline geek, the only part of this that interests me is how the airlines are reacting. And boy, are Aer Lingus and Air New Zealand having fun with this rivalry. If you haven't yet seen it, here's the hilarious interaction between Aer Lingus and Air New Zealand on Twitter: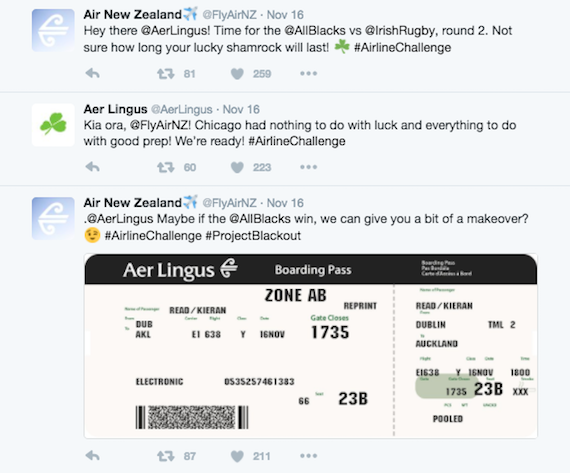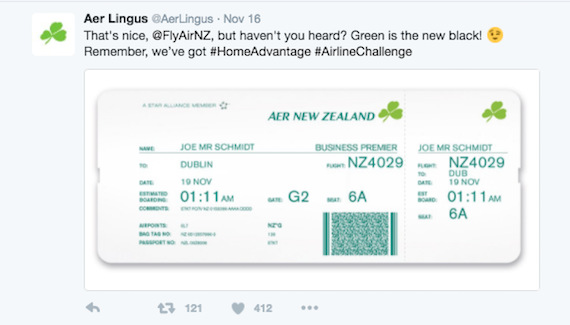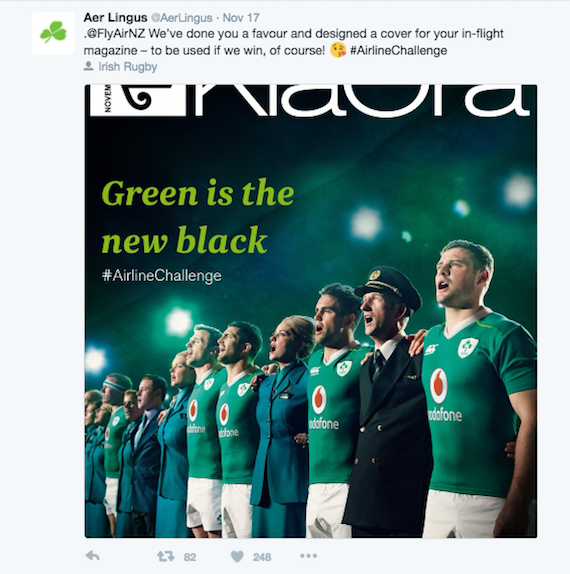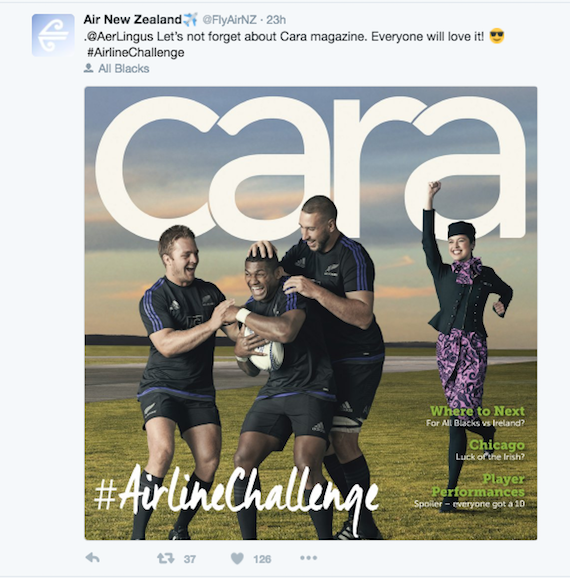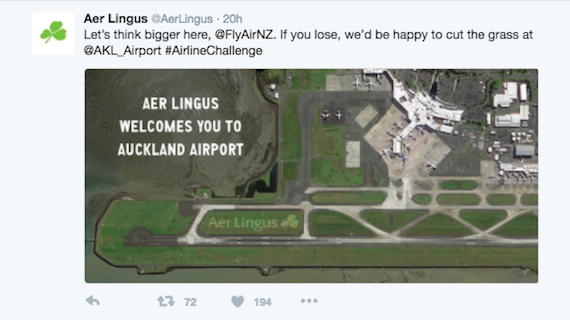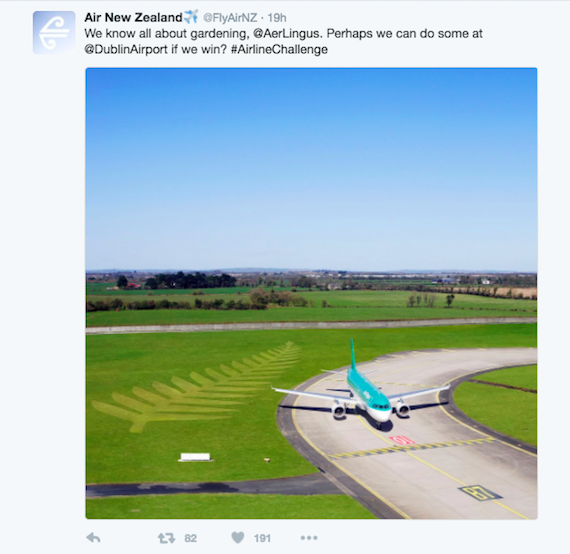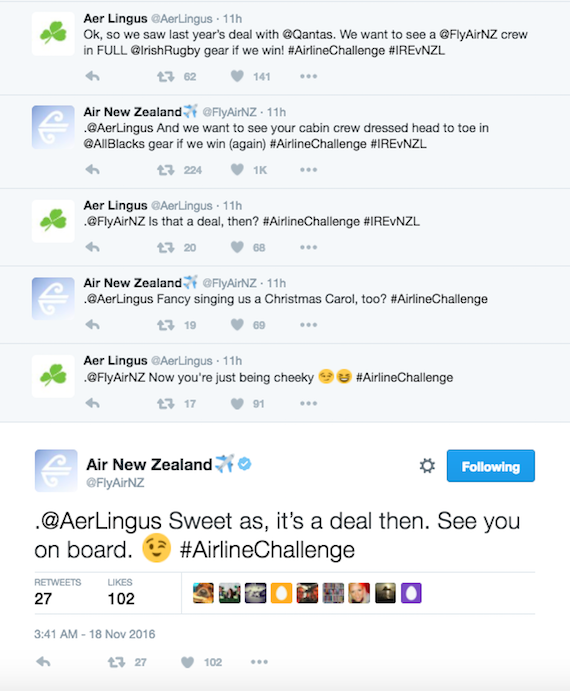 Typically when airlines get into Twitter wars there's a clear winner. In this case, they're both amazing. Well played, and this almost makes me want to watch the rugby match to see who wins!