I've been fortunate enough to visit some of the world's best first class lounges, and earlier in the year I even wrote a post ranking them. All of the lounges on the list have their pluses and minuses, some more impressive than others.
Well, today I visited the new Swiss first class lounge in Zurich, and I'm blown away. While the lounge on the whole is spectacular, there's one feature this lounge has that truly sets it apart. Specifically, the lounge has complimentary hotel rooms with views of the taxiway and runway. There are two of these rooms, and they're available on a first come first serve basis for the hours the lounge is open.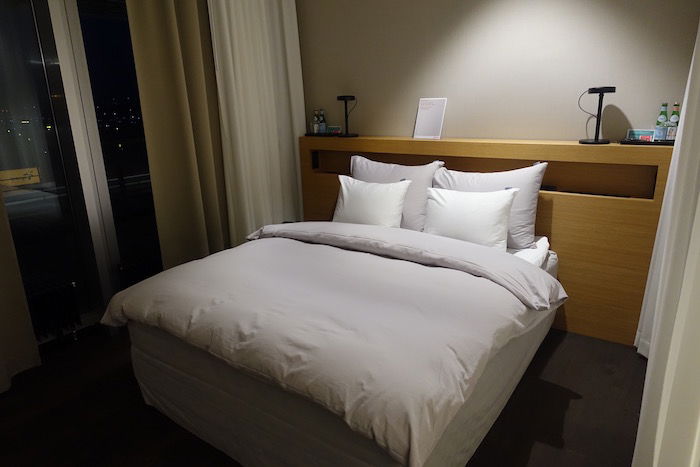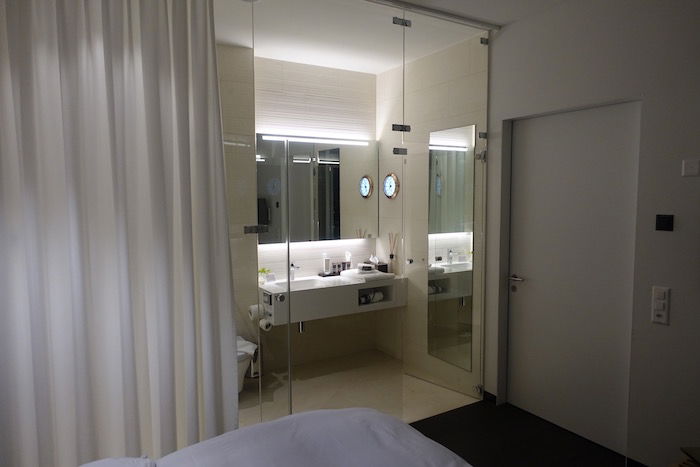 I'm not sure whether to love or hate this feature, because clearly it wasn't designed with aviation geeks in mind. HOW AM I SUPPOSED TO SLEEP WHEN THERE ARE AIRPLANES TAKING OFF RIGHT OUTSIDE MY WINDOW?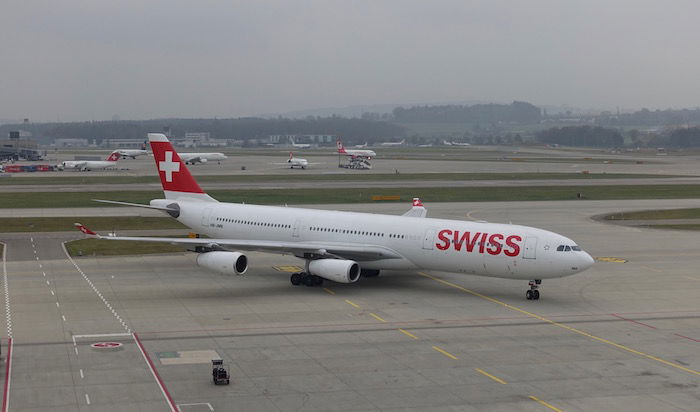 In all honesty, the rooms are incredible as well. The only other airline that has "real" bedrooms in a lounge is Qatar Airways in their Al Safwa Lounge, though this one is significantly more impressive.
The beds are extremely comfortable and the rooms are well designed with international plugs.
But of course what steals the show are the views. Not only do you have a view over the area where the widebody aircraft park, but you also have a direct view of the runway, specifically the area where most planes start to "rotate."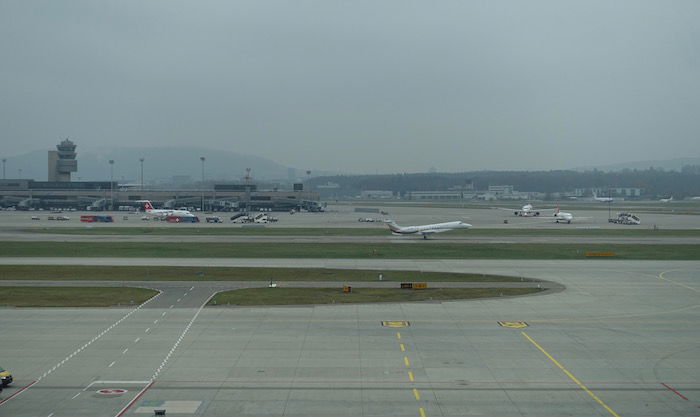 Of course I'll have more detailed thoughts on the lounge as such in a follow-up post, but the hotel rooms in the Swiss first class lounge Zurich are hands down my single favorite area of any lounge I've been to.
The fact that the lounge has an outdoor terrace is also pretty awesome, though I imagine that feature would be more enjoyable in summer.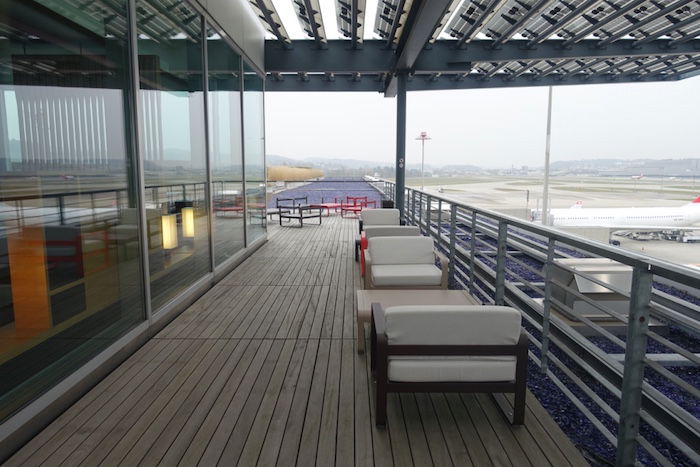 If you want to experience the lounge for yourself, your best bet is to book a Lufthansa first class ticket originating in Zurich. The flight from Zurich to Frankfurt or Munich would be in business class, but your connection would need to be same day in first class.
I say that because you need to be in Lufthansa or Swiss first class to use this lounge, and Swiss first class can't typically be redeemed using partner airline miles (I lucked out and managed to book this when they briefly released space earlier in the year).