Earlier in the week I returned from a crazy mileage run, and now I'm headed to Israel with my mom for the next week. I can't wait to fly the EL AL 787 and spend a week exploring Israel. Stay tuned for lots of updates.
On the points & travel front, this week we learned the details of the revamped FlyingBlue program, we saw another great promotion for Amazon purchases, we learned details of the first routes Emirates will operate with their new first class, JetBlue started offering a sale on award tickets, and much more.
With that out of the way, here's a recap of this week on the blog:
Featured Stories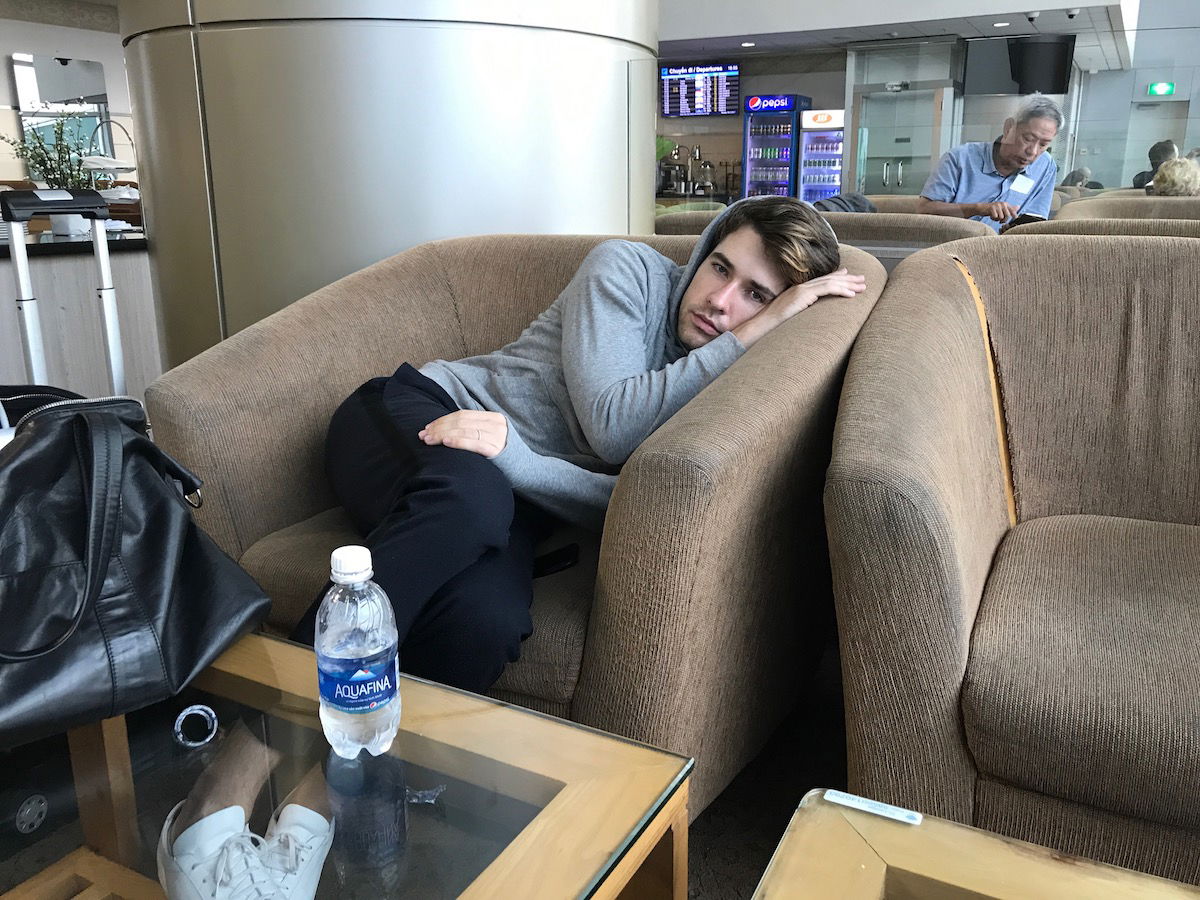 I know it's probably terrible for my health, but I love flying. Even though I've flown about five million miles, being above the clouds never gets old for me. I love watching beautiful sunrises and sunsets, I love the electric energy of being on a plane and in airports with people traveling to every corner of the globe, and heck, I even love the exhaustion and jetlag that comes with flying.
So while ideally I'd like to actually visit somewhere when traveling, I'm also quite content just flying around, as I often do for the purposes of reviewing new airlines. For me, spending a week mostly on planes is par for the course.
Well, the past week I've learned the hard way that apparently some people don't enjoy flying nonstop without having a real destination. Who would have thought?!
---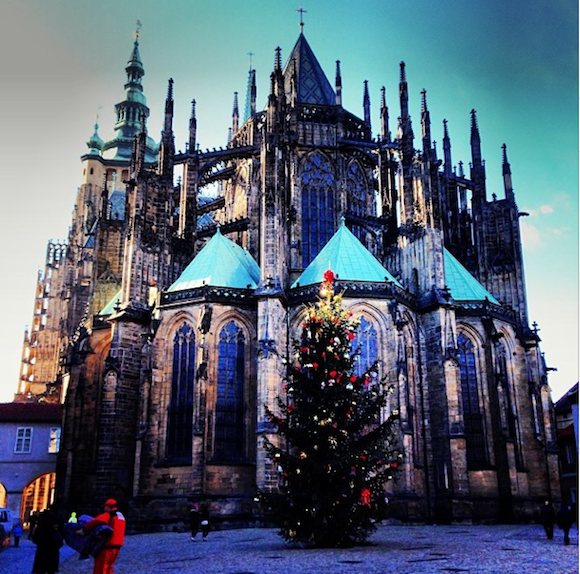 American has just announced a promotion offering bonus AAdvantage miles for qualifying partner activities this holiday season.
Through this promotion you can earn anywhere between 500 bonus miles for one partner activity, to 50,000 bonus miles for 10 partner activities. Registration is required for the promotion using code AAHOL, and qualifying partner activity has to be completed by December 31, 2017, to qualify.
---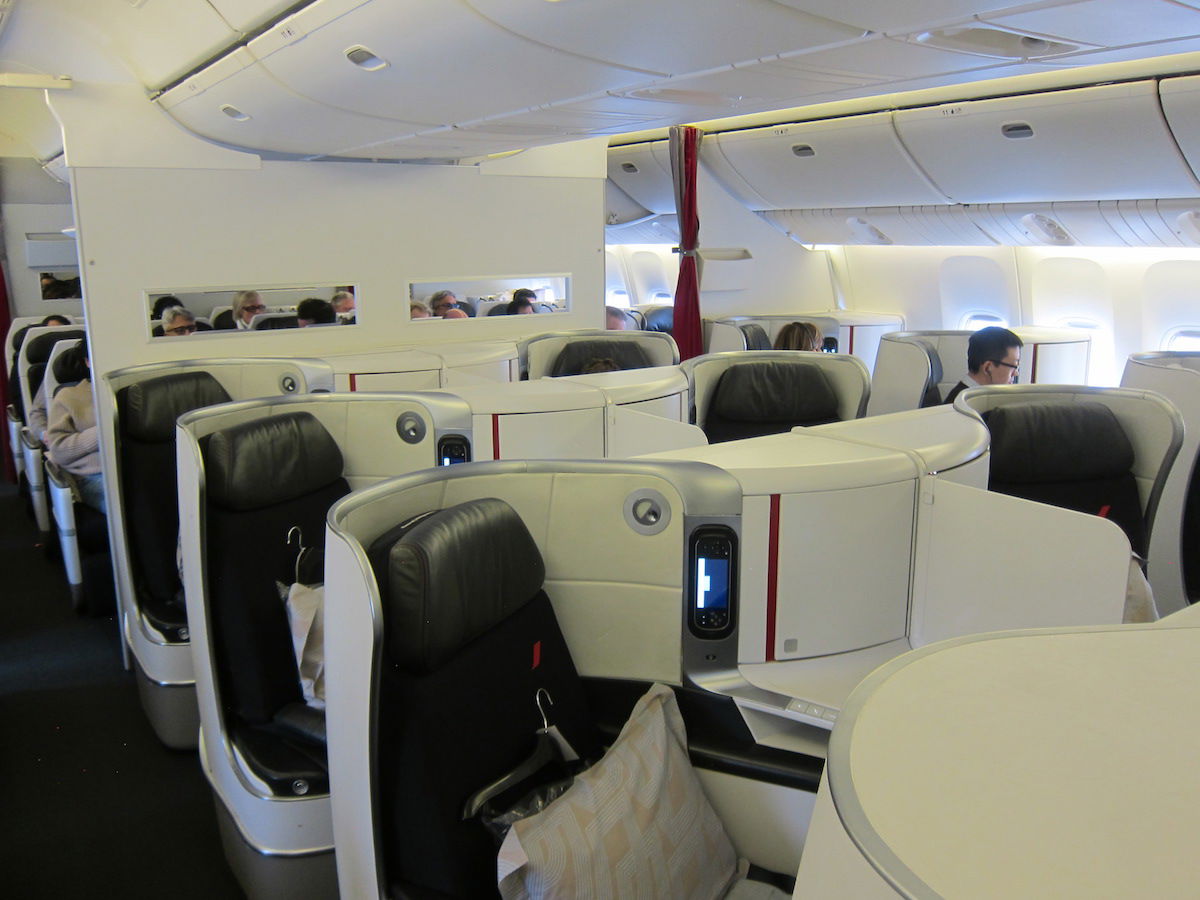 As we were expecting, this week it was announced that some major changes are being made to Flying Blue as of April 1, 2018. As they're describing it, this is "Flying Blue reinvented."
For those of you not familiar, Flying Blue is the frequent flyer program of Air France & KLM, and is a popular mileage currency for earning and redeeming miles on SkyTeam airlines.
The changes being made to the program are huge, and most notably, the way members earn miles and earn status are changing. Let's look at the details:
---

TIPS: Earning Miles & Promos
United Is Offering Up To A 100% Bonus On Purchased Miles
8 Reasons United Flyers Should Have The United MileagePlus Club Card
IHG Rewards Club Is Offering A 100% Bonus On Purchased Points (Again)
American Is Offering Up To 50,000 Bonus Miles For Holiday Partner Activities
You Can Now Apply For The AAdvantage Aviator Business Mastercard
Targeted: $30 Off A $60 Amazon Purchase
Earn 125 Starbucks Stars With A Free 60-Day Spotify Premium Trial
Qatar Airways Extends Free Doha Hotel Stopover Program Through April 2018
Check If You're Eligible For A Targeted Offer Through The CardMatch Tool
Earn Up To 12.5K Amex Points For $500 Of Hotel Spend (Terms Apply)
The Amex Platinum Card Now Comes With SoulCycle Perks
American's November 2017 Bonus On Purchased Miles
Earn 15,000 Wyndham Rewards Bonus Points After Three Stays
Transfer LifeMiles And Get A 100% Bonus
Earn 9+ American Miles Per Dollar Spent On Apple Purchases Today
Alaska & Delta Are Offering Bonus Miles For Holiday Shopping
Hurry: Earn 1,000 Free Marriott Rewards Points!
Save $70 On A $350+ Conrad Or Waldorf Astoria Stay With Amex Offers
TRICKS: Redeeming Miles
JetBlue Is Offering 15% Off Award Redemptions This Winter
Targeted: 20% Bonus When You Convert Amex Points Into Aeroplan Miles
Emirates Is Blocking Award Redemptions In Their New First Class
Aeroplan Is Offering A 30% Bonus When You Convert Hotel Points Into Miles
New Sweet Spot: United MileagePlus Shorthaul Awards For 8,000 Miles
You Can Once Again Redeem American Miles For Etihad First & Business Class In Advance
TRAVEL With Ben (Lucky)
Qatar Airways Charges How Much For Excess Checked Baggage?!?
I Flew Two Old Delta Planes, And They Were… Gorgeous!
How Are Delta's First Class Meals?
Oops: I Accidentally Took My Significant Other On A Mileage Run, And He Hated It
REVIEWS & Trip Reports
Review: Etihad 787-9 & A320 Economy Class Beirut To Abu Dhabi To Muscat
Introduction: Getting What I Paid For On Sichuan Airlines
Review: Aer Lingus Economy 757 Washington To Dublin
An Unimpressive Flight In Qatar Airways' Impressive A350 Business Class
Qatar Airways 777 Business Class In 10 Pictures
Review: The Carry-On Cocktail Kit
Review: The Royal Hawaiian Waikiki
Review: IASS Lounge Honolulu Airport
Review: Hawaiian Airlines A330 First Class Honolulu To Los Angeles
NEWS & Updates
Charlotte Air Traffic Controller Charged With Having A Weapon Of Mass Destruction
Airbus Is Sponsoring A Lufthansa Mileage Promotion
Island Air Liquidates, Leaves Hawaiian Without Competition
The TSA Is Improving, Only Failing ~80% Of Tests
Tearjerker: British Airways Reunites Couple 10,000 Miles Apart
Emirates Teases Pictures Of Their New First Class
Emirates Profits Up 111% Compared To Last Year
Delta Is Now Unilaterally Canceling Tickets Eight Days After Booking
Ridiculous: Virgin Australia Unilaterally Cancels Tickets Nine Days After Booking
Qatar Airways Cuts Lounge Access For Select Upgraded Passengers
LATAM Is Adding Flights To Tel Aviv In 2018
Hilton Honors Is Being Removed As A Citi ThankYou Transfer Partner
How The Chase Ink Business Preferred Cell Phone Protection Works
Pictures Of British Airways' Revamped Concorde Room
This British Airways Glitch Got Someone Removed From An Aer Lingus Flight
WOW Air Is Adding Flights To New York JFK As Of April 2018
Virgin Australia Not Honoring Cheap Business Class Fares (After Almost A Week)
What Disappoints Me About The "Reinvented" Flying Blue Program
Ethiopian Airlines Plans To Fly To Chicago Starting In June 2018
Qatar Airways Buys A 9.61% Stake In Cathay Pacific
Priority Pass Members Can Now Eat & Drink For Free At Lexington Airport
Full Details: Flying Blue 2018 Program Changes
The First Routes To Get Emirates' New 777 First Class
The Ritz-Carlton Riyadh Is Being Used As A Jail
British Airways Wants To Introduce Dynamic Award Pricing In 2018
---
I hope everyone has a great rest of the weekend!