Update: Read my full Qatar Airways Business Class 777 Bali To Doha review.
Hello from New York! After flying from Los Angeles to Hong Kong on American, from Hong Kong to Ho Chi Minh City on Cathay Pacific, and from Ho Chi Minh City to Doha on Qatar Airways, we connected to New York in Qatar Airways business class (yes, this was thanks to a $676 roundtrip business class fare).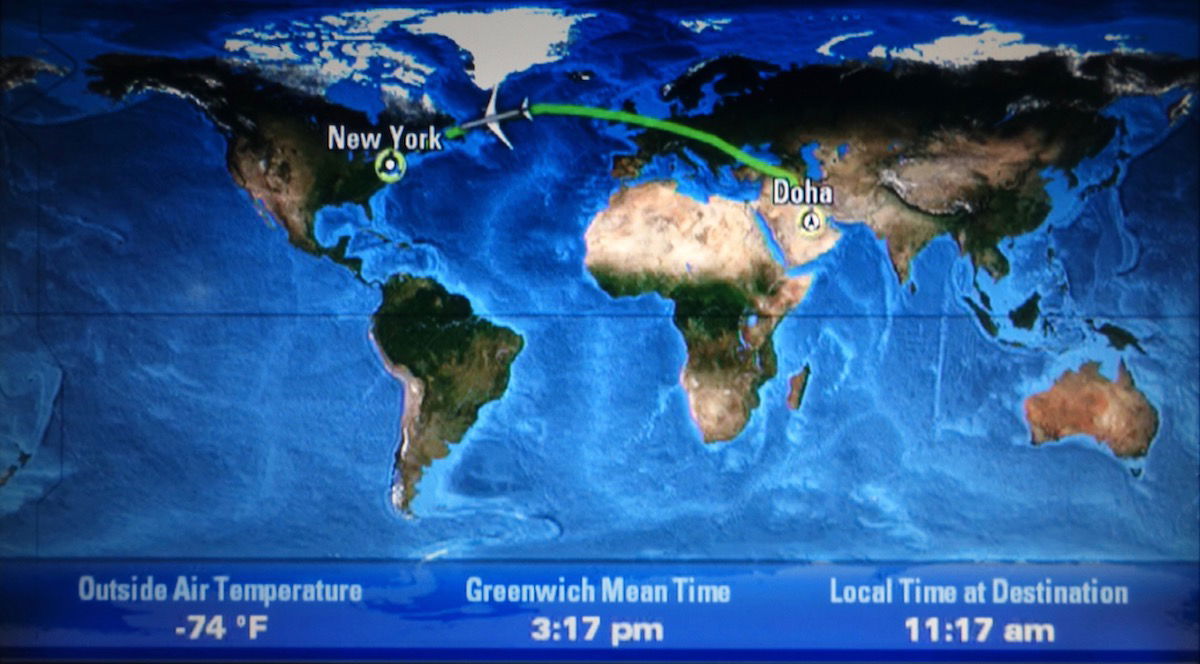 This wasn't my first time flying Qatar's 777-300ER business class, though it was my first time flying it to the US, and was by far the longest flight I've taken in this cabin. Qatar's 777s will eventually be outfitted with Qsuites, so these are seats that probably won't exist in a few years.
Qatar Airways has one of the most outdated yet spacious business class cabins out there. Business class consists of a total of 42 seats, spread across seven rows in a 2-2-2 configuration. When Qatar Airways adds Qsuites to these planes, they're actually able to do so without decreasing the seat count. That's how spacious (and inefficient) the old configuration was.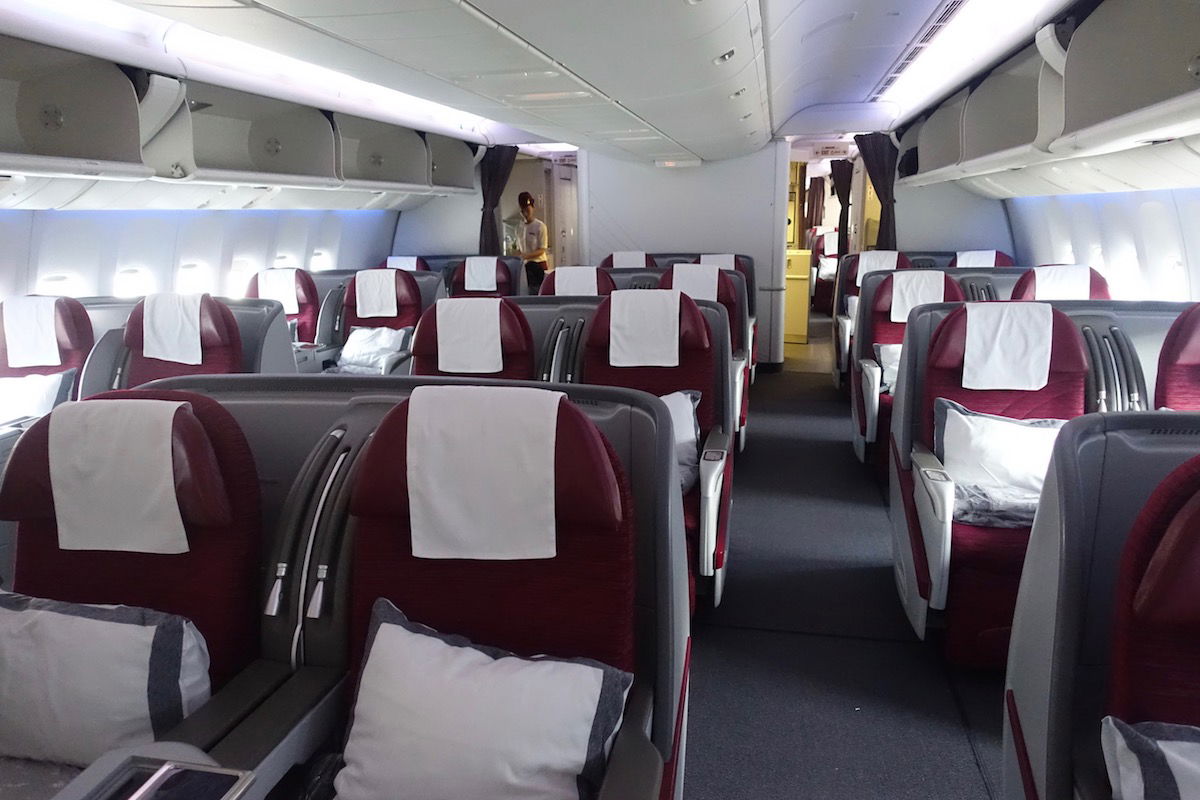 For example, between doors one and two they have just 24 seats, while most airlines with cutting edge business class products (like reverse herringbone seats) can fit more seats in that area. The aisles in business class are wide, and legroom is almost unlimited.
While the cabin is outdated, the seats are extremely comfortable, and really this is an ideal configuration when traveling as a couple. You have a good amount of personal space, but can also enjoy the flight sitting next to someone. So I'd argue this is the most comfortable "standard" forward facing product out there (which excludes things like Apex Suites).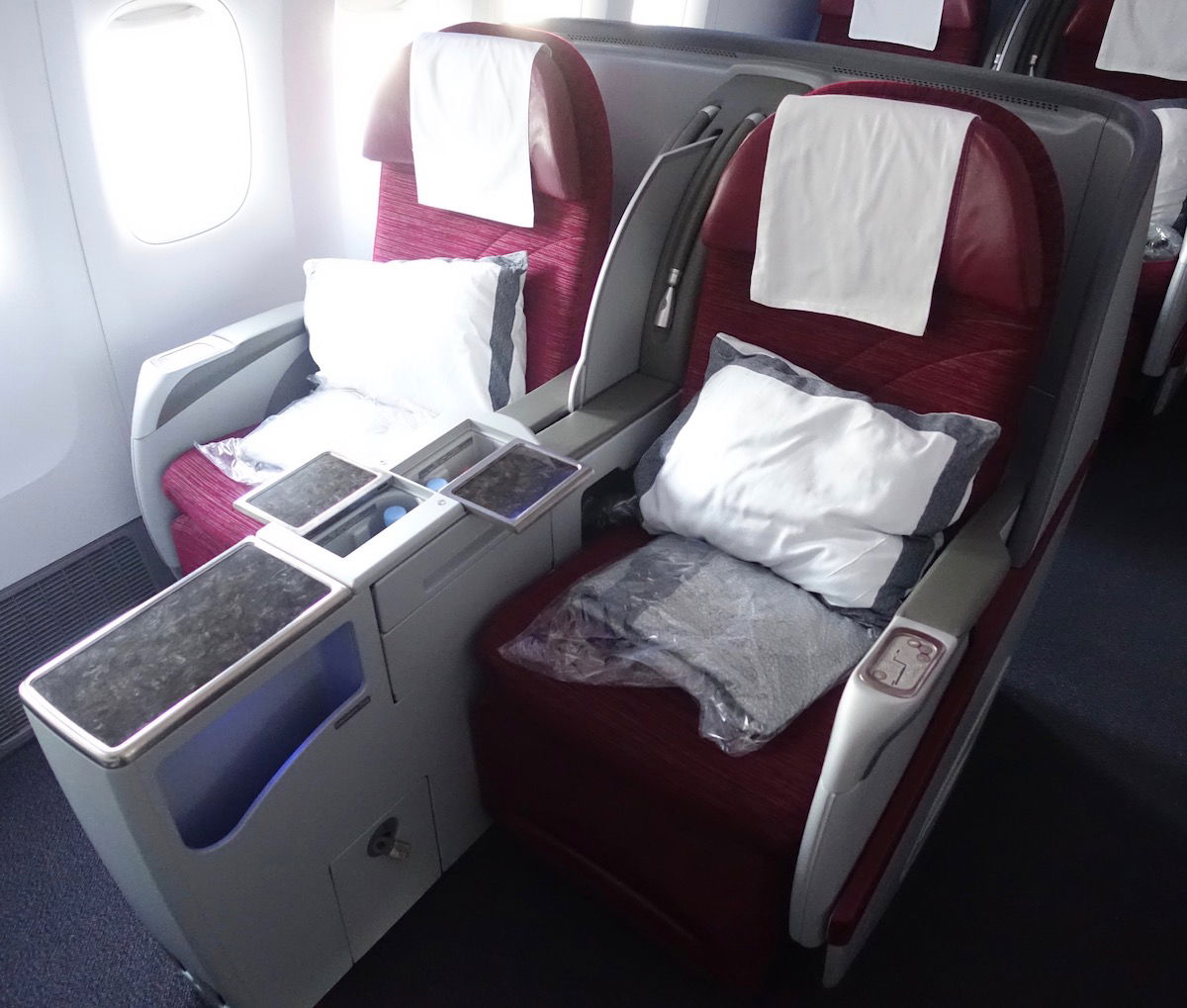 Much like on my last flight, the soft product was impeccable. Taking care of us the entire flight was Violah, who was probably one of the dozen best flight attendants I've had in my life. She was from Kenya, and had the most infectious smile I've ever seen. It's not just that she was friendly, but she was also competent and attentive.
Amenities on the flight were as good as always — pajamas, amenity kits, slippers, mattress pads, etc. There was an extensive drink list, and as usual, the entire meal service was on demand, so you could order what you wanted when you wanted.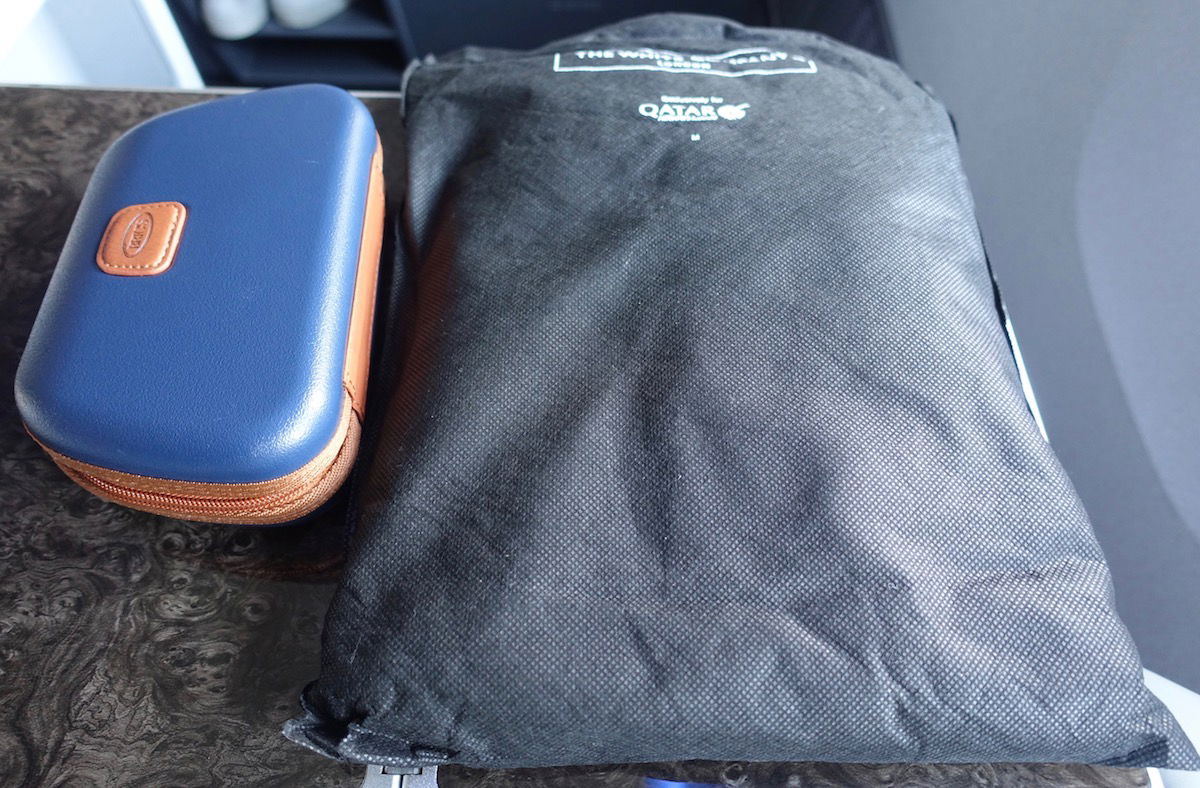 The flight time was about 14 hours, so we had breakfast after takeoff. I had a guava and mango smoothie, greek yogurt parfait, and paneer bhurji with aloo matar poha. Yum, yum, yum. Add in the champagne and karak chai, and it was a very good breakfast.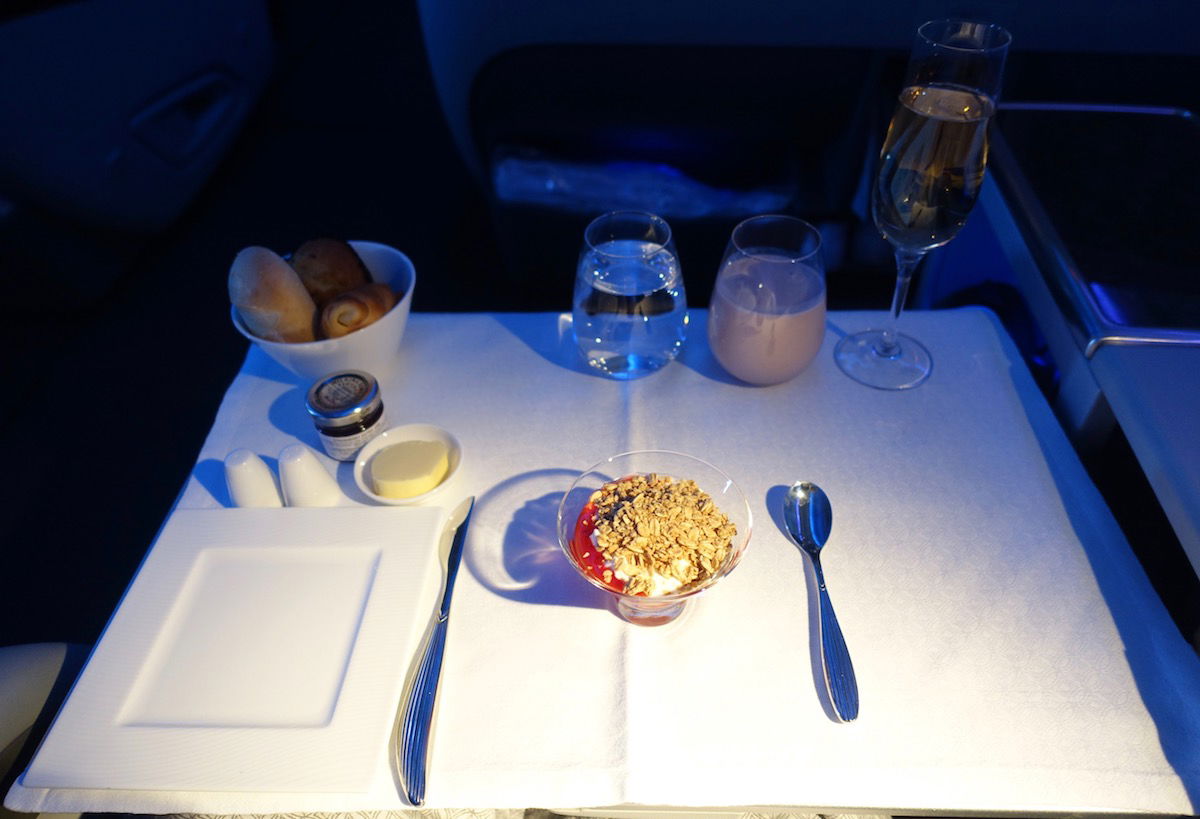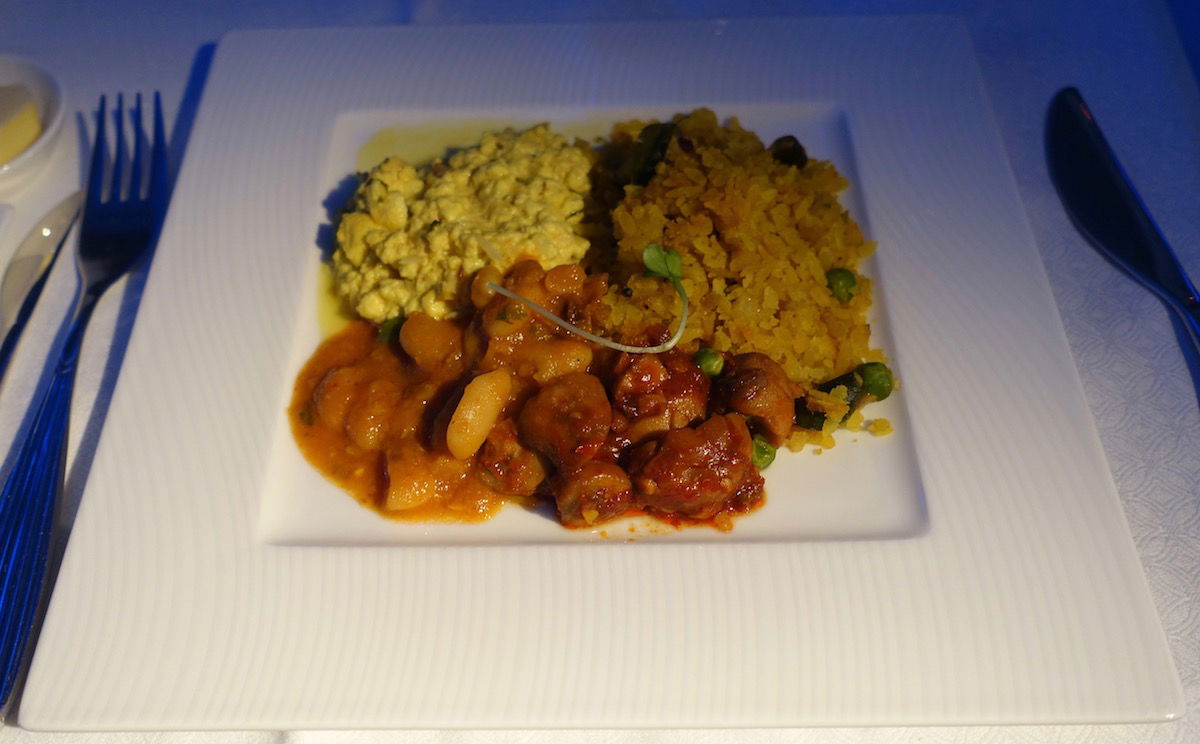 Then before landing we had a delicious lunch. I ordered the smoked salmon appetizer, tofu in panko bread crumbs with curry sauce as my main, and a selection of desserts to finish off the meal.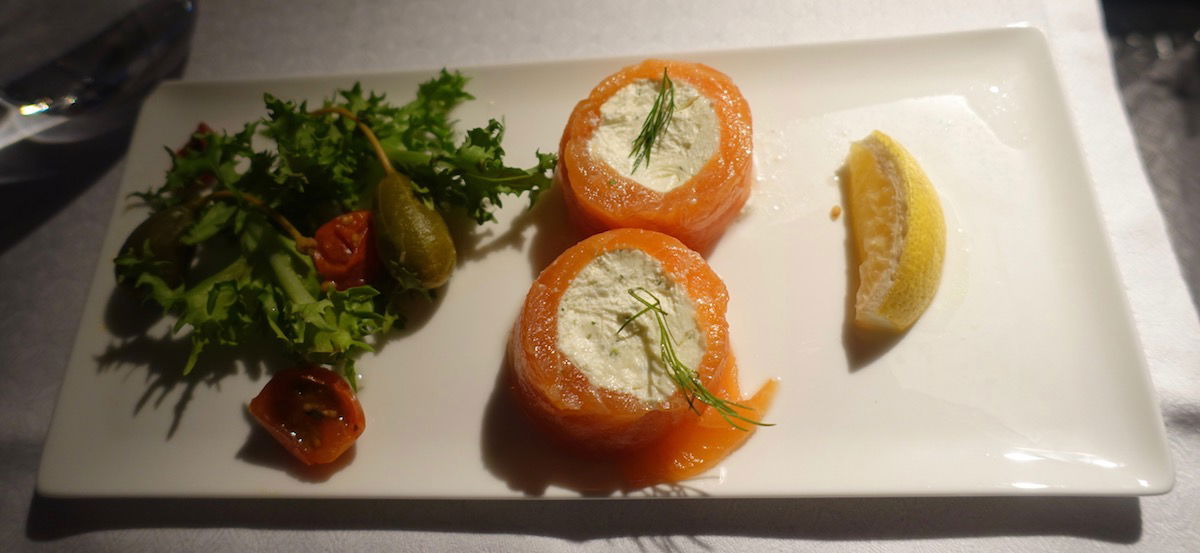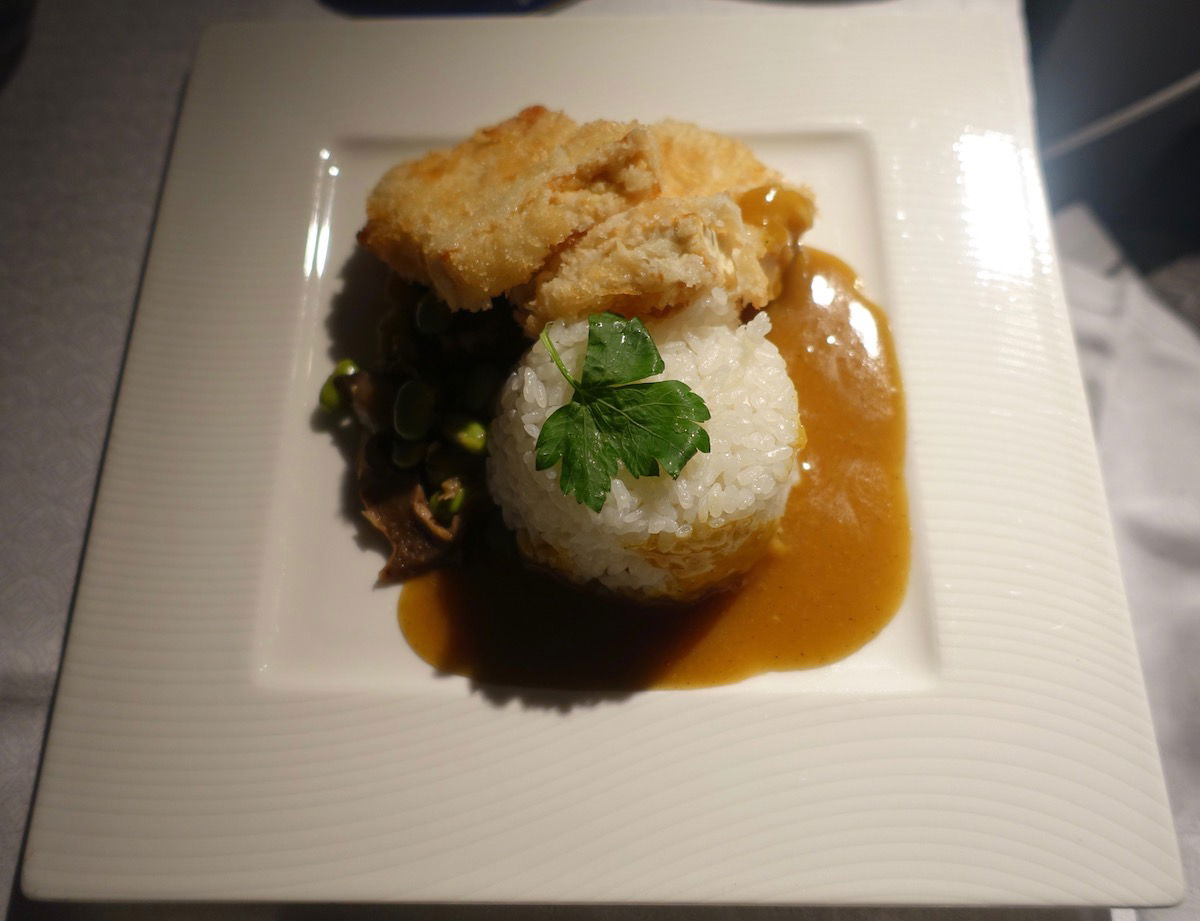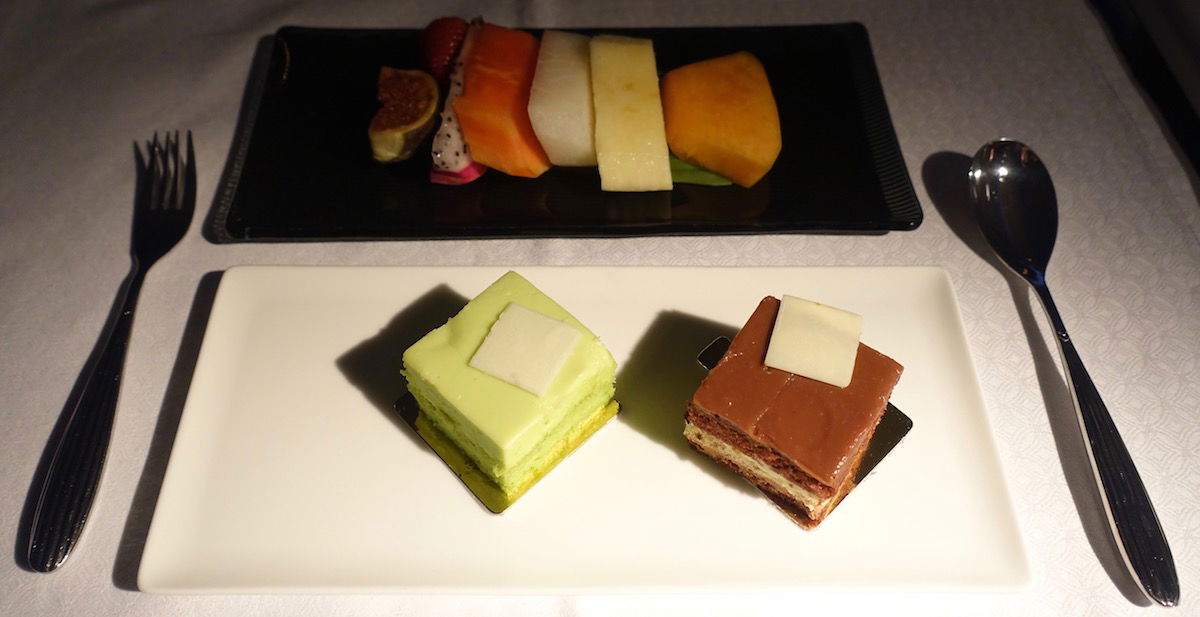 Between the two meals we were dead tired, and slept for eight hours. While the seats were comfortable, I actually don't think they're fully flat, unlike how Qatar advertises them. The footrest at both of our seats definitely didn't create a fully flat surface. It's possible that both of our seats were just malfunctioning a little, but I doubt it. So while the seats were angled, it wasn't at all a bad angle — it reminded me of Emirates and EgyptAir, both of which have slightly angled seats in business class that are basically as good as flat. This is more a technicality than anything.
Two other thoughts about the seat. First of all, I wish the privacy shield between seats extended further (the below picture shows the full extent of how far it goes), in which case this would be a great seat when traveling alone. Second of all, while business class products have improved nicely, there is something really nice about sleeping on a surface where there isn't just a small space for your feet. Sometimes I wonder how much seat comfort has really improved over the years.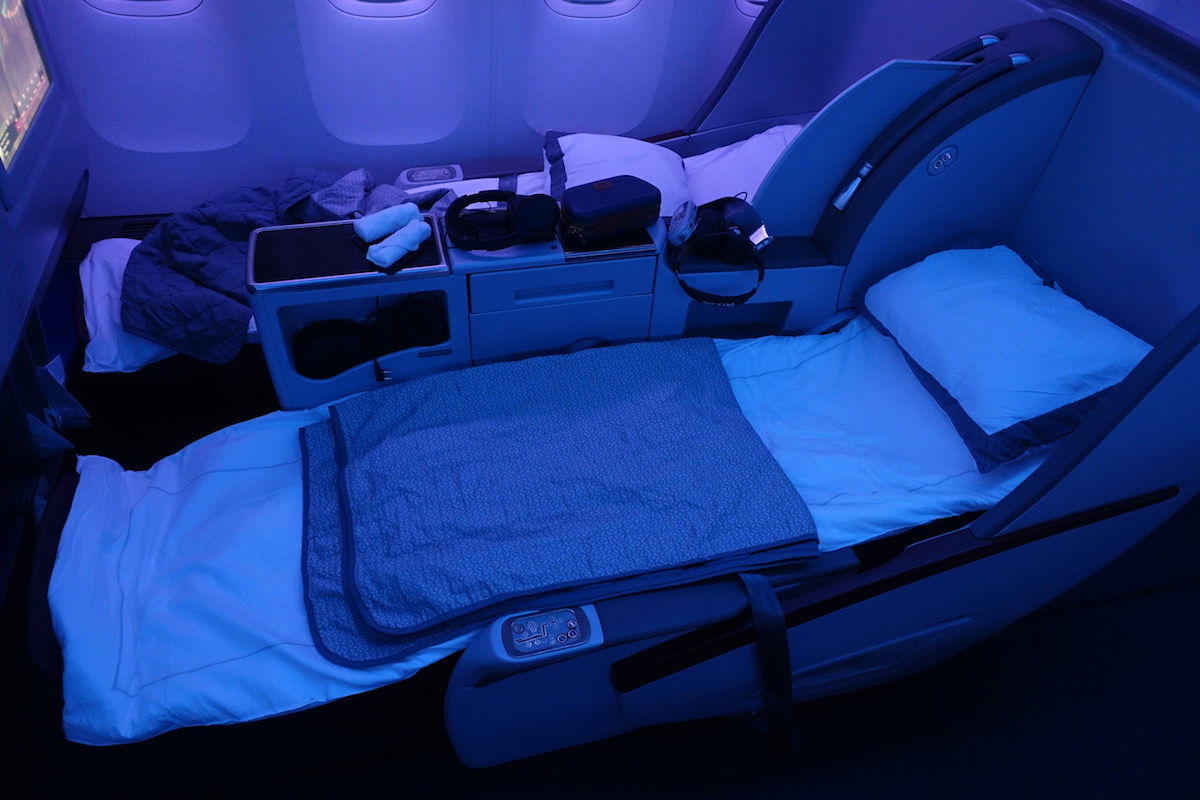 While this product is outdated, it's still great in many ways. It's nice to be able to sit next to a travel companion and still be so comfortable. I can see why some people even prefer this to reverse herringbone seats. However, the real highlight of the flight was Violah.
If you've flown Qatar's 777 business class, what did you think?