On the surface the Gulf carriers have had a rough year (or so). As far as US flights go, between the "Muslim ban" and the electronics ban, they've faced more challenges on their US-bound flights than before. Furthermore, they've faced increased competition globally, as more airlines try to compete directly with them on price.
There's no denying that Qatar Airways has had the roughest time of the "big three" Gulf carriers, given the diplomatic issues they're having with their neighbors. Qatar Airways' CEO even claims that the airline will lose money this year for the first time in a long time.
One thing we have seen the Gulf carriers do this year is respond quickly to market conditions. They're increasingly operating in similar ways to other airlines, including significant cost cutting, ancillary fees that they didn't historically charge, new fare structures, the deferral of aircraft, etc. At least for Emirates it seems like this strategy has been quite successful.
Emirates has announced their half-year performance for 2017-2018, and it's impressive. For the airline itself (as opposed to the overall Emirates Group):
Revenue is up by 6% (to 12.1 billion USD)
Profit is up 111% (to 452 million USD)
Passengers carried are up by 4%
Overall capacity is up by 2%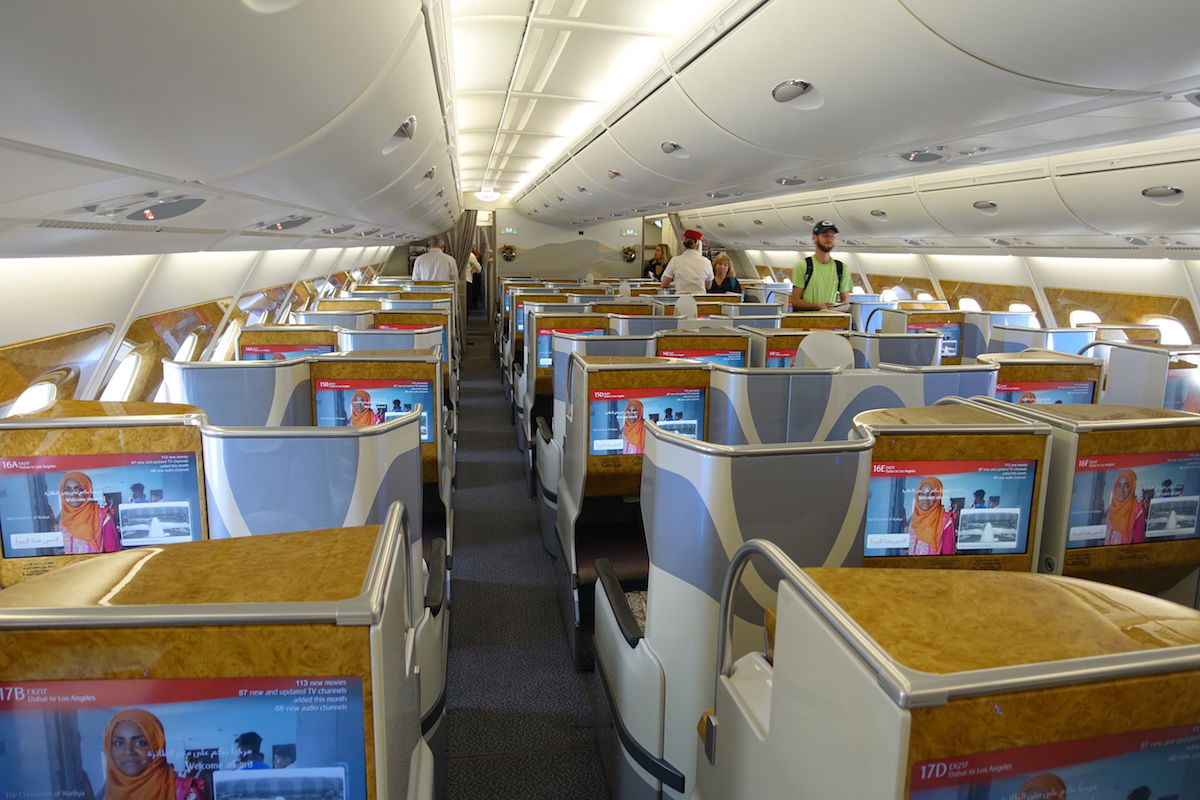 Emirates contributes this improved performance to capacity optimization and efficiency initiatives, the easing of the strong US dollar, and steady business growth. Per the press release:
"Our margins continue to face strong downward pressure from increased competition, oil prices have risen, and we still face weak economic and uncertain political realities in many parts of the world. Yet, the Group has improved revenue and profit performance. This speaks to the resilience of our business model, and the agility of our people.

"The easing of the strong US dollar against other major currencies helped our profitability. We are also seeing the benefit from various initiatives across the company to enhance our capability and efficiency with new technologies and new ways of working. Moving forward, we will continue to keep a careful eye on costs while investing to grow our business and provide our customers with world-class products and services."

In the past six months, the Group's employee base reduced by 3% compared to 31 March 2017, from an overall staff count of 105,746 to 102,669. This was largely a result of natural attrition together with a slower pace of recruitment, as various parts of the business adopted new technologies, streamlined business processes and re-allocated resources.
I feel like I should add the disclaimer that while I think the Gulf carriers are very much profit-oriented nowadays (unlike what the US carriers would have you believe), the exact numbers here may not be reflective of what they'd be in the US. There are benefits to having the government own every aspect of the operation, in terms of the fees that are charged to the airline by the airport, how costs are allocated, etc.
Nonetheless I do generally believe that when they say their financial performance has improved, that's it's true. I just think the numbers aren't entirely reflective of the reality.
Lastly (and again, this is my personal opinion), I do believe that Emirates is the one Gulf carrier that may turn a "legitimate" profit. They've managed to scale and optimize their route network in such a way that it's a business model that works beyond just building the infrastructure of their home country. While Qatar is in a terrible situation due to the blockade and Etihad is trying to dig themselves out of a hole after years of bad investments, Emirates has been focused on building one heck of a global airline.
Congrats to Emirates on their impressive performance.
(Tip of the hat to TravelinWilly)