While this policy won't impact most of us, I think it's worth writing about since it's an unusual policy change for an airline to make.
Qatar Airways has some great lounges. For example, I love their Al Safwa First Class Lounge and Al Mourjan Business Class Lounge in Doha. However, the airline is also stingy when it comes to lounge access. Oneworld Emerald members don't get access to the Al Safwa Lounge, and oneworld Sapphire members don't get access to the Al Mourjan Lounge, as is the norm per oneworld policy. Instead they have inferior lounges that elite members get access to.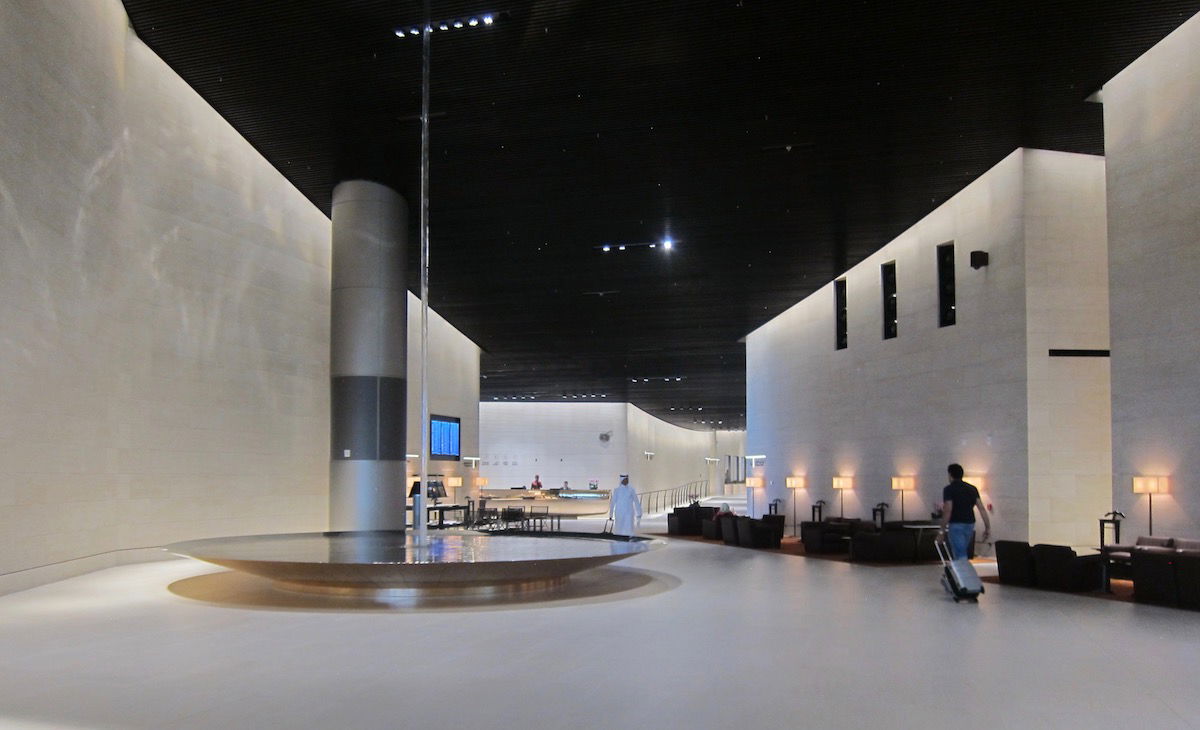 Qatar Airways Al Safwa Lounge Doha
Typically airlines grant you lounge access when you redeem miles to upgrade. Actually, off the top of my head I can't think of any longhaul airlines that don't. At least that has been the case up until now, as Qatar Airways has made an update to their lounge access policy.
As of November 6, 2017, Qatar Airways is no longer granting lounge access to passengers who upgrade using miles on the day of departure. So if you're an elite member and use Qmiles to upgrade on the day of departure, you'll only get lounge access based on your status (if applicable), and not based on your higher class of service.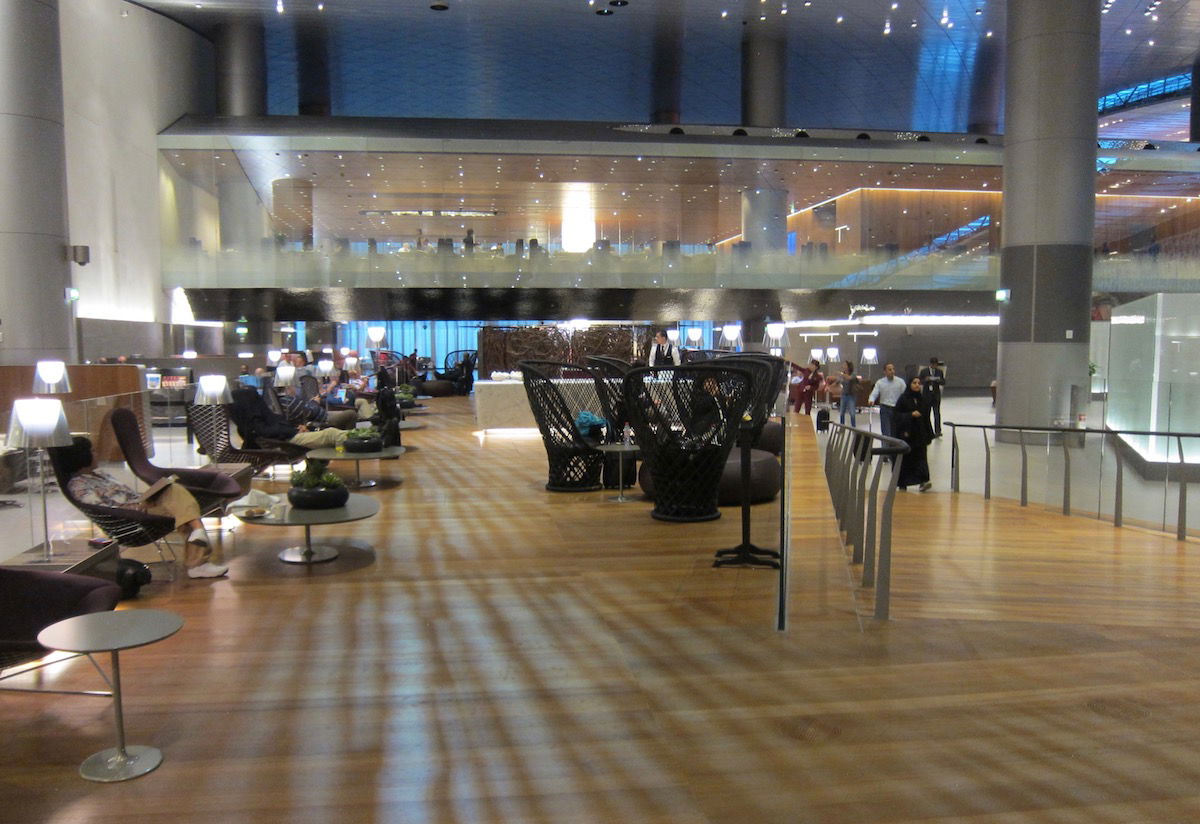 Qatar Airways Al Mourjan Lounge Doha
Passengers who upgrade in advance will continue to receive lounge access. The important distinction is that upgrades in advance are capacity controlled, while at the airport upgrades are processed on a space available basis (meaning you can upgrade as long as there's a seat available), which is why a lot of Privileges Club members aren't upgrading in advance.
FlyerTalk member jbflyboy84 shares the following regarding the policy change:
According to the update received from Qatar Airways Privilege Club department, effective from the 06th of November, customers who purchase an upgrade upon departure (UoD) with Qmiles/Qcredits will be entitled to the baggage allowance and lounge access based on the actual ticketed cabin, and not the upgraded cabin.

However, frequent flyer members (i.e. platinum, gold, silver members) will continue to get their respective tier benefit when they purchase an UoD using Qmiles/Qcredits.
Rather hilariously, FlyerTalk member JC880 emailed Qatar Airways Privileges Club to inquire about whether this applied to upgrades in advance, and received the following response:
However, as per new enhancement, if you avail upgrade on departure option by redeeming Qmiles/Qcredits, you may access the lounge as per your original class of booking but you are entitle to access lounge as per your privilege club tier and eligibility.
That's right, cutting lounge access for passengers on the day of departure is an enhancement.
Earlier this year Qatar Airways began selling access to their Al Mourjan Business Class Lounge — economy passengers can purchase access for 450QAR (~120USD). That's not exactly a bargain…