Yesterday we learned the details of the "reinvented" Flying Blue program, which will kick in as of April 1, 2018. To summarize the major changes:
Flying Blue will go revenue based, and members will earn 4-8x redeemable miles per EUR spent
Qualification for Flying Blue status will be based on a new "points" system rather than miles
Flying Blue is changing how mileage redemptions work, with the cost of a redemption being more closely correlated to the cost of a ticket
The more I think about the program, the more disappointed I become. I'm disappointed by the way that these changes were communicated, I'm disappointed by the actual changes, and most of all, I don't get how the changes make sense from Flying Blue's perspective.
In no particular order, here's what disappoints and confuses me about the new Flying Blue program:
Flying Blue isn't disclosing new redemption rates
Flying Blue is claiming that they're "reinventing" their loyalty program. Maybe it's just me, but when I think of an announcement about a reinvention, I expect at least a general summary of what's changing, with some examples.
When it comes to frequent flyer programs, the two major aspects are earning and redeeming miles. Flying Blue has revealed how mileage earning will change, but they haven't provided concrete examples of how mileage redemptions will change.

They've explained that they'll introduce dynamic award pricing starting next June, though they haven't even given an example of what kind of pricing we should expect.
If they want members to evaluate the program and decide on whether or not the program is more or less generous, this is a vital element. To me the lack of transparency and details is very poor form.
Does Flying Blue's new program make sense from their perspective?
Airlines are increasingly using their loyalty programs to segment their customer base. They're not trying to reward loyal flyers anymore, but rather are trying to reward "profitable" customers. I put "profitable" in quotes because I'm not sure loyalty programs are effectively incentivizing profitable behavior. Loyalty programs should be looking at ways that they can generate incremental business, rather than just rewarding those who are big spenders, who are more likely to choose airlines based on schedules or routes rather than the loyalty program as such.
While I often don't like the direction airline loyalty programs are headed, I at least see where they're coming from. With Flying Blue's new system, you earn status based on the number of XPs (Experience Points) you earn, as follows:

As you can see, the number of XPs you earn is based on the distance flown and the class of service you're traveling in.
What I can't wrap my head around is that they're not segmenting their customers based on what fare class they're booking. In other words, someone booking the deepest discount economy fare earns just as many XPs as someone booking a full fare economy ticket, even though it might be 10x as expensive.
The new program isn't easier or more transparent
The Flying Dutchboy notes that the director of Flying Blue claims that the reinvented Flying Blue program is both easier and more transparent. He suggests that the old program wasn't transparent or clear, and that the difference between award miles and elite qualifying miles caused confusion among members. "When buying a ticket it was not obvious how many miles you would earn."
Claiming that the new program is easier or more transparent is pure hogwash.
Let's start with the claim that the program is easier, which I strongly disagree with. You earn status based on arbitrary XPs that 99% of members won't know by heart. There will be a discrepancy in the earning of redeemable miles based on whether you're traveling on an Air France or KLM ticket, or on a ticket issued by a partner airline. Redeemable miles will be awarded based on spend, which isn't terribly straightforward, since the airfare paid often doesn't reflect how much spend qualifies due to the high taxes & fees on many tickets in Europe.
Now let's talk about the claim that the program is more transparent. There's nothing transparent about going to a revenue based redemption program, where the number of miles required will vary based on the cost of a ticket. It's one thing if each mile is worth "X" cents towards the cost of a ticket, but I doubt that will be the case. Instead there will likely be some correlation, but it won't be direct. It's much more transparent to have a chart than to just tell members that "the price is the price."
Similarly, there's nothing transparent about how revenue airfare works, and now awards will adopt a similar model.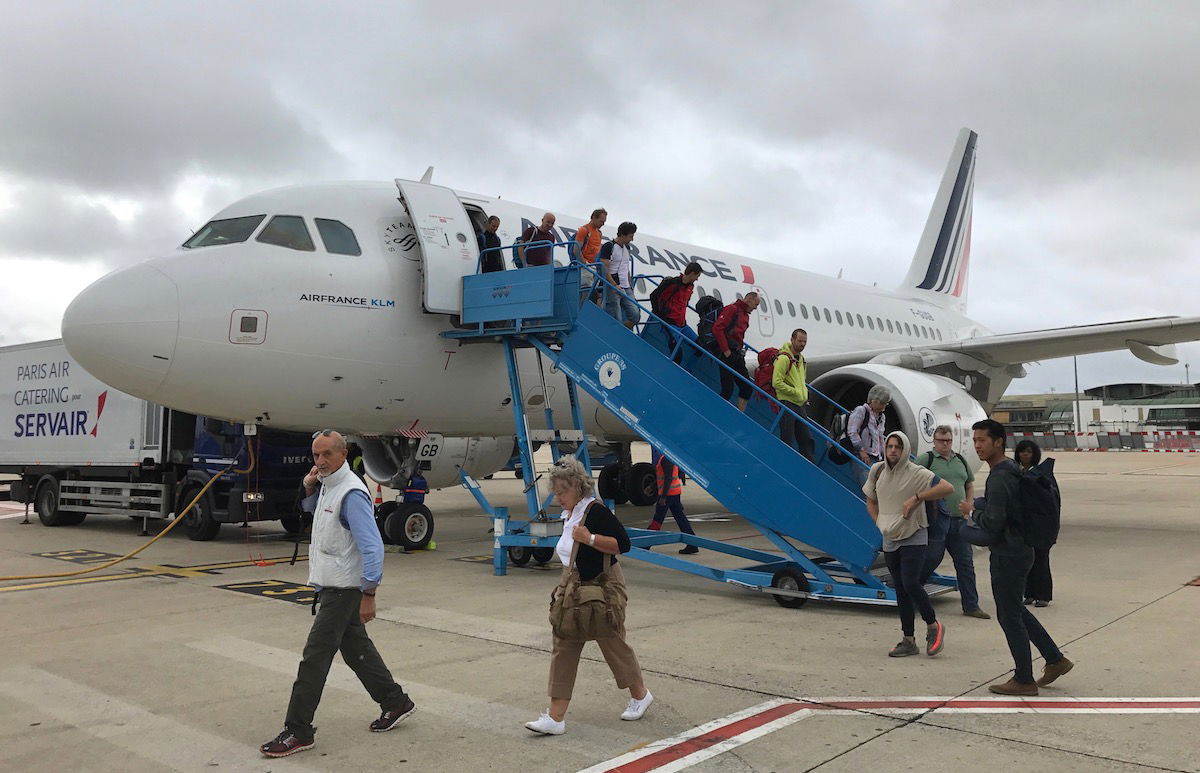 Will Flying Blue members be at a disadvantage for awards?
While Flying Blue hasn't yet published the new award redemption rates, this does raise an interesting question. Apparently Flying Blue is ditching traditional award charts, and there will be dynamic pricing.
However, presumably this pricing model will only apply when booking through Flying Blue. They'll continue to have award fare classes that partner frequent flyer programs can access, since there's no way that partner programs could adopt the technology so quickly to also introduce revenue based award pricing on Air France and KLM.
This potentially creates a huge disadvantage for Flying Blue members, since presumably redemption rates will often be much better for members of partner programs, especially when redeeming in premium cabins. So will the new program encourage people to choose other programs over Flying Blue?
I wish I could provide a more thorough analysis here, but with Flying Blue's lack of transparency in publishing their new award pricing, there's not much I can say.
Bottom line
I just don't get what a lot of airline executives are thinking nowadays. In the same way that Air France's new millennial airline, JOON, doesn't make sense to me, neither does this program.
The Flying Blue program is becoming less transparent and more complicated, they're not even sharing the full details of the changes, and there are parts to the changes that are downright puzzling.
We'll have to wait a while to see just how bad these changes are, since the new redemption rates are only being introduced as of next June. Hopefully they give us a preview of what those changes will look like before then.
Where do you stand on the changes being made to the Flying Blue program?