---
Welcome to my next trip report, covering flights in Asiana business class, Sichuan business class, and a stay at the Grand Hyatt Chengdu.
Planning the trip
The planning for this trip started when I had a few spare days in my schedule to knock out a couple of new business class reviews for airlines I hadn't yet flown in longhaul business class. It's funny that this trip ended up being to Chengdu, since Andrew and I traveled there together just a couple of weeks prior. The fact that this trip was also to Chengdu was a coincidence, as it's where Sichuan Airlines is based, and they were the primary airline I was hoping to review.
Booking flights
Mainland Chinese airlines have been expanding to the US like crazy, and I've reviewed almost all of them, including Air China, China Eastern, China Southern, Hainan, and Xiamen. The only Chinese airline operating flights to the US that I hadn't flown was Sichuan Airlines, so I figured it was time for that to change.
Sichuan Airlines began flying between Chengdu and Los Angeles in late 2016. As of now their longest range plane is an A330, so they aren't able to operate the flight nonstop (however, they'll soon take delivery of A350s). The flight alternates between operating via Jinan and Hangzhou.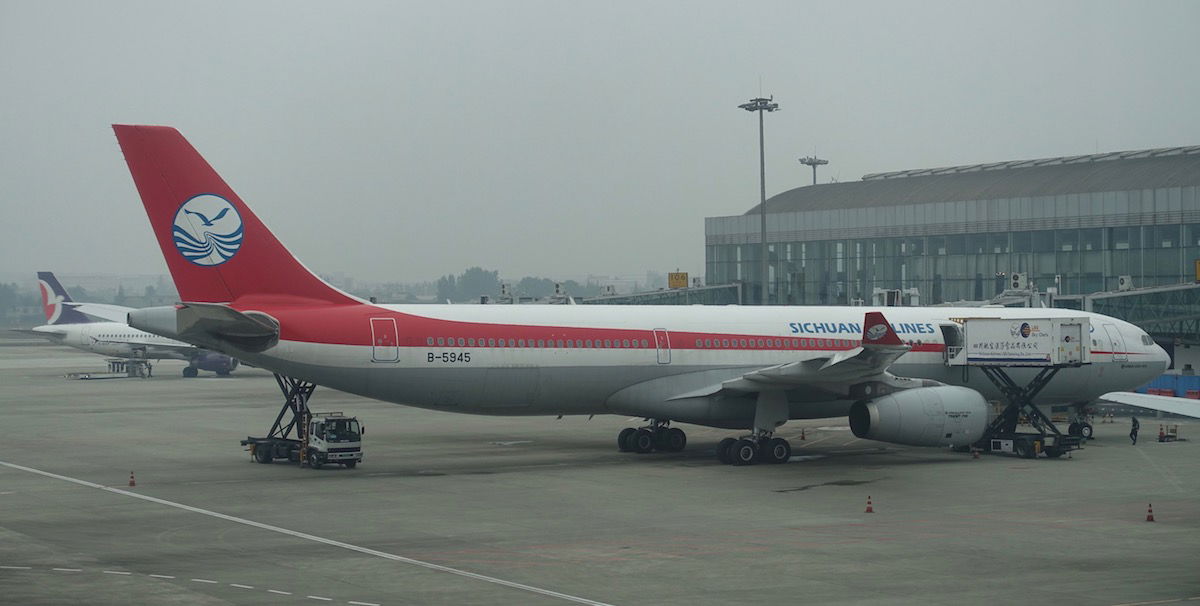 While Sichuan Airlines doesn't belong to one of the major alliances, they have consistently attractive business class fares. Chinese airlines have been greatly upping their game the past few years, and I was hoping that was true of Sichuan Airlines as well. So I planned this trip backwards, and started by booking the following itinerary from Chengdu to Los Angeles for ~$1,000 one-way in business class:
10/28 3U8699 Chengdu to Jinan departing 7:20PM arriving 9:35PM
10/28 3U8699 Jinan to Los Angeles departing 11:35PM arriving 8:40PM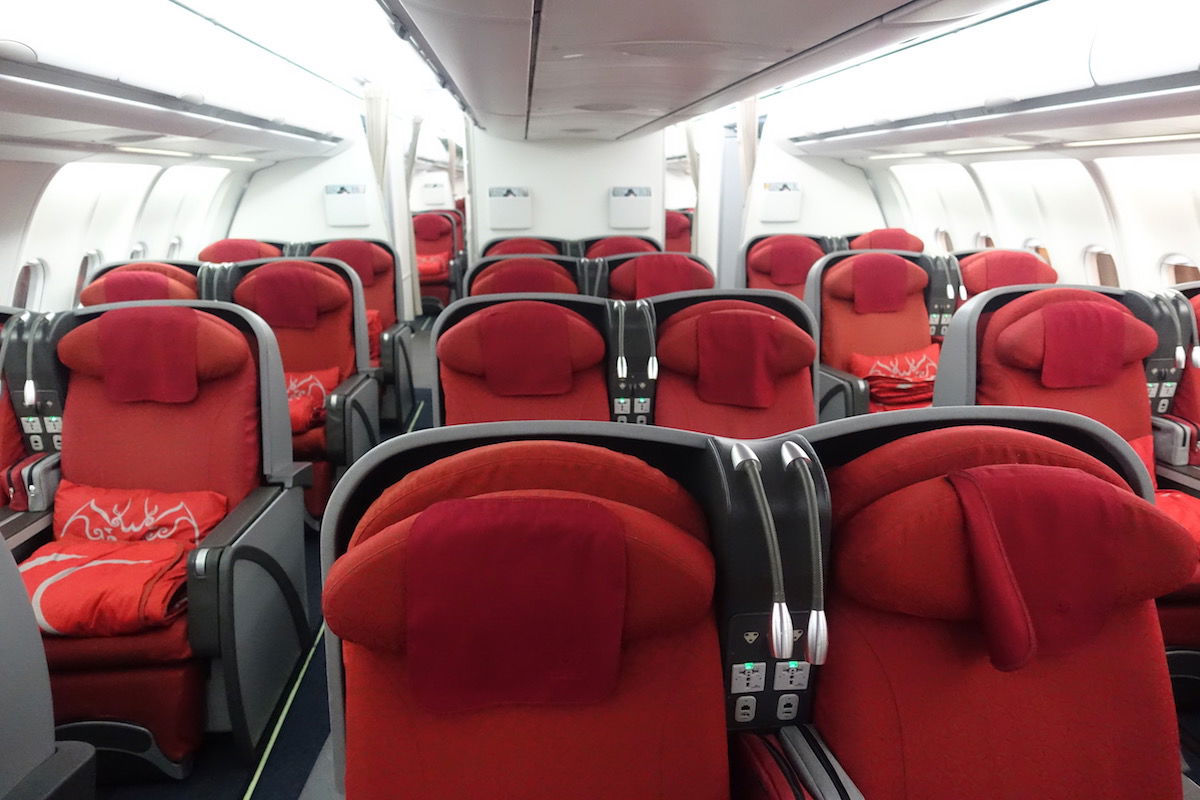 Then I just had to get to Chengdu. The number of transpacific business class products that I haven't yet reviewed is getting fairly small, so I decided to book Asiana business class. While I've flown their longhaul first class and short-haul business class before, I hadn't yet flown longhaul business class on their flagship A380 aircraft.
Asiana had business class award availability for the date I wanted to travel, so I booked the following for 75,000 LifeMiles (which I purchased for 1.375 cents each):
10/25 OZ201 Los Angeles to Incheon departing 12:10PM arriving 5:35PM (+1 day)
10/26 OZ323 Incheon to Chengdu departing 8:00PM arriving 11:00PM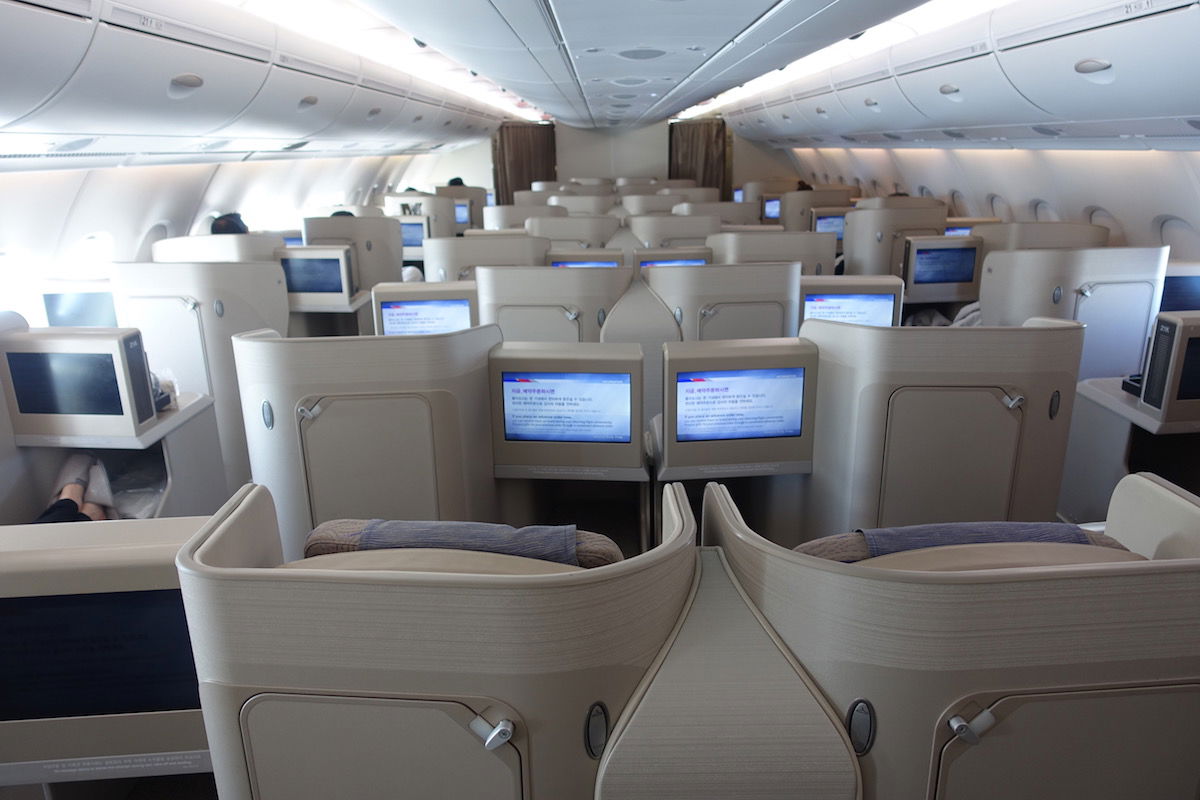 In the end, my routing looked as follows: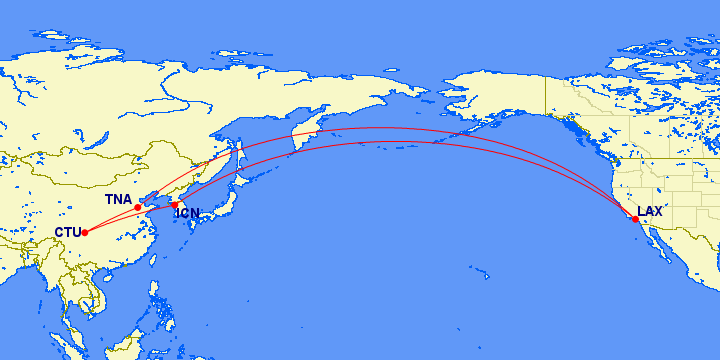 Booking hotels
During my previous visit to Chengdu I stayed at the St. Regis, so this time I wanted to mix things up. I had heard good things about the Grand Hyatt, so decided to book that for my two night stay. The rate was 1,000CNY (~150USD) per night, so I just paid cash for my two night stay.
As a point of comparison, this is a Category 3 property, meaning that a redemption would have cost 12,000 World of Hyatt points per night, or using Points + Cash it would have cost 6,000 World of Hyatt points plus 75USD per night. In both cases paying cash was a better value based on my valuation of these points.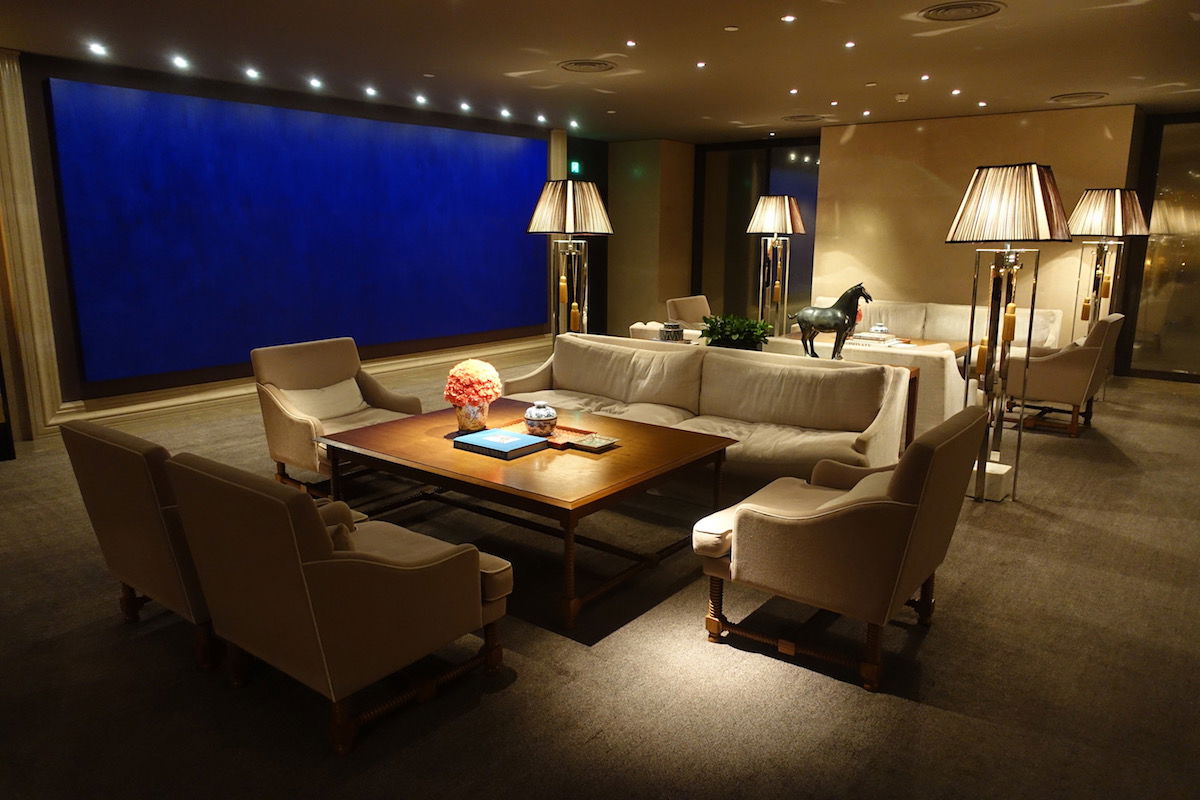 But wait, there's more!
A few weeks ago The Private Suite at LAX reached out to me and invited me to experience their service. This is the VIP terminal that opened at LAX earlier this year. While I usually make a point of paying for (almost) all my airline and hotel experiences, this was an opportunity I couldn't turn down, so I made an exception. Based on the timing of the invitation and my travel plans, it seemed like the ideal time to experience this was before my Asiana flight to Incheon. So my LAX lounge review will be a bit different than usual. 😉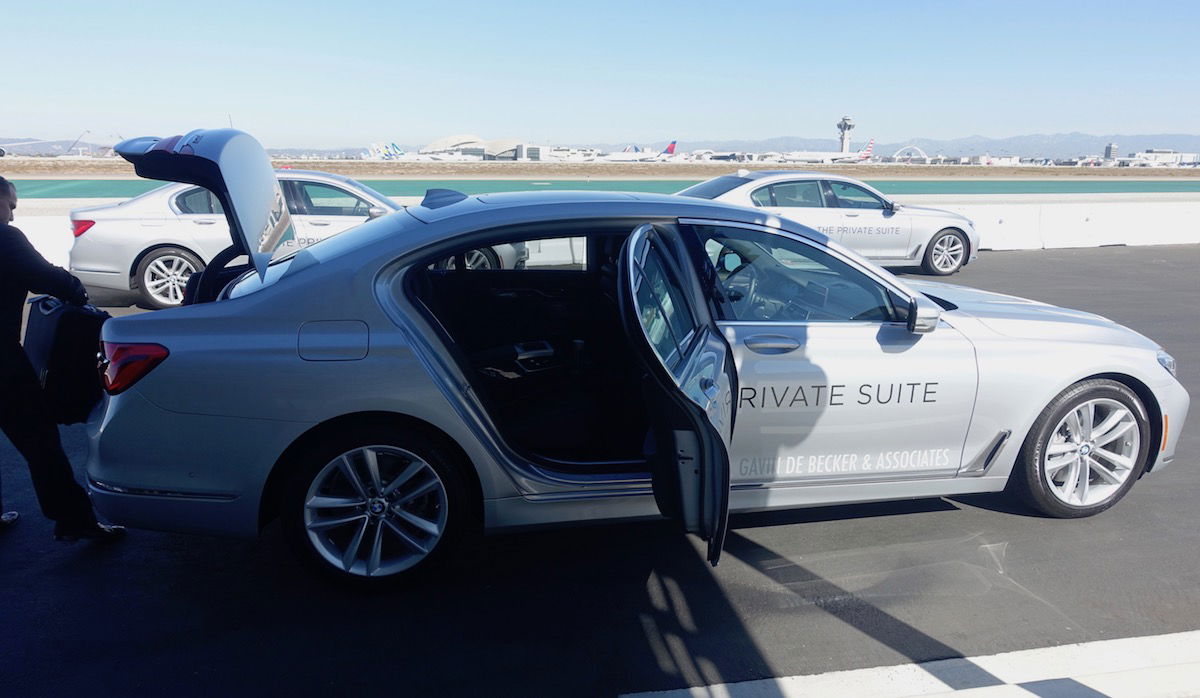 Bottom line
This should be a fairly quick trip report, given that the trip took about three days from start to finish. I have two more big trips coming up shortly, so I'm hoping to get this out ASAP, so I don't fall too far behind.
Thanks for reading!