Update: Read my full Qatar Airways A350-900 Business Class review.
After flying from Doha to New York in Qatar Airways' 777 business class, we returned from New York to Doha just 20 hours later in Qatar Airways' A350 business class. I've flown Qatar's A350 business class several times before, including on the first ever commercial A350 flight.
This experience is supposed to be far superior to Qatar's old 777 business class, but unfortunately in our case that wasn't true.
To start, Qatar's A350 business class cabin is stunning. I don't think there's an airline with a more beautiful A350 business class cabin. That's partly because Qatar has removed the galleys that are typically near the second set of doors, and instead made it a big open space (by the way, yes, that's the captain photobombing in the below picture — hah!).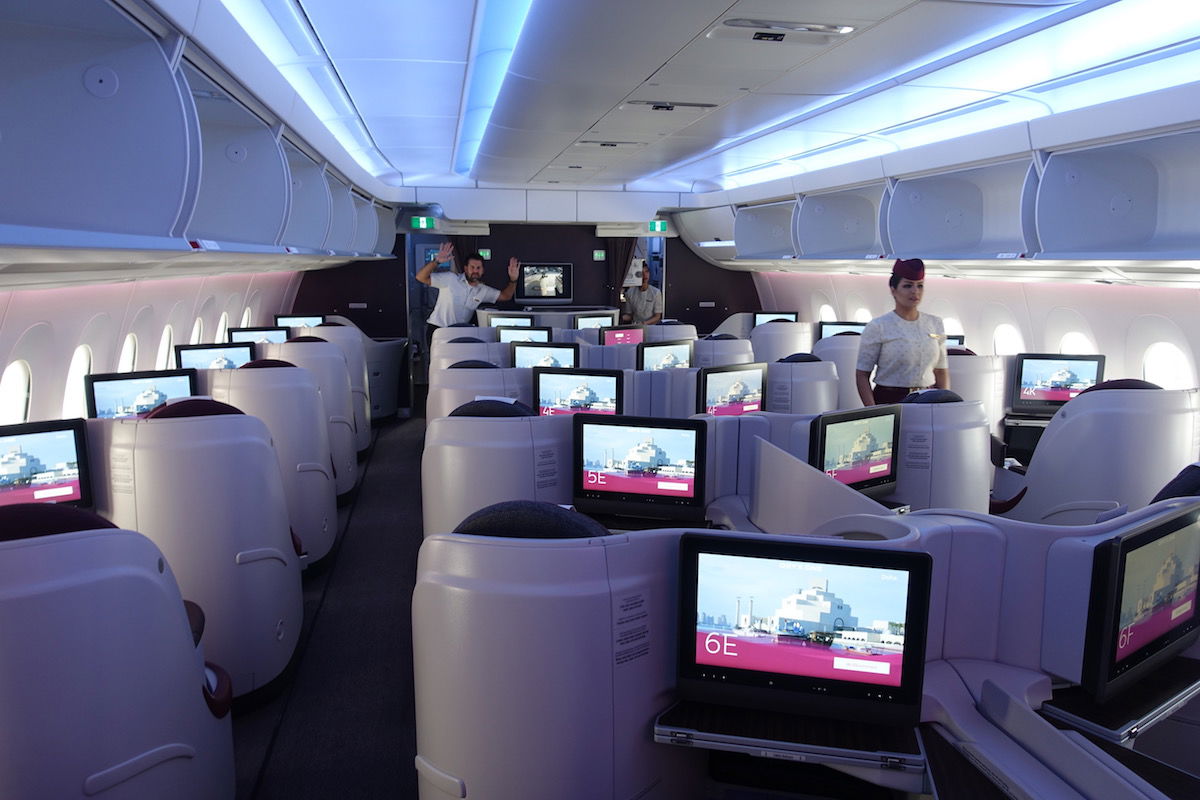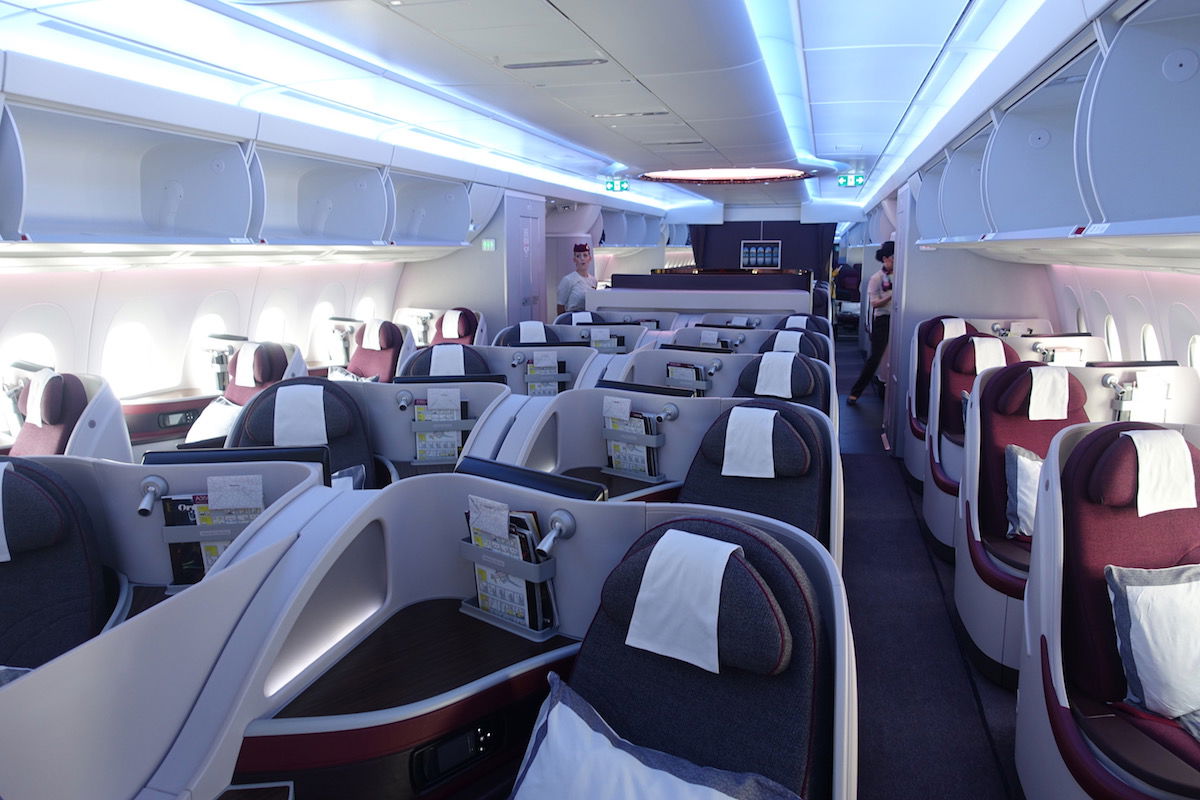 Qatar has Super Diamond reverse herringbone seats in business class on the A350, which I like overall, though they lack privacy. Over time my opinions evolve, and I think I prefer American's 777-300ER business class hard product to Qatar's A350 business class hard product thanks to the added privacy. I wish Qatar had added some sort of a "widget" near the aisle for privacy, given that they had already customized the seat quite a bit.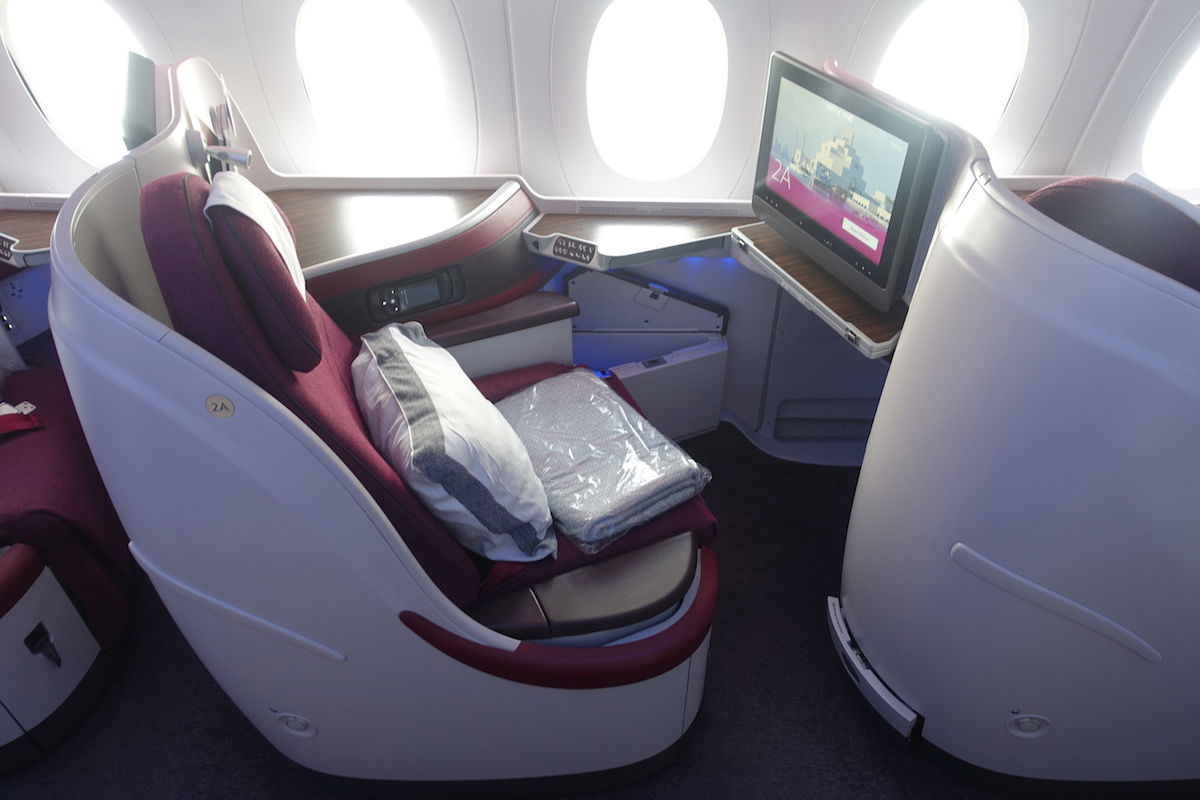 As before, Qatar has great amenities — pajamas, slippers, amenity kits, and mattress pads. The A350 also has an excellent entertainment selection, along with the A350 specific features, like a tail camera, and window shades that can be lowered by the push of a button (and unlike the 787 there are real shades, and not just dimmers).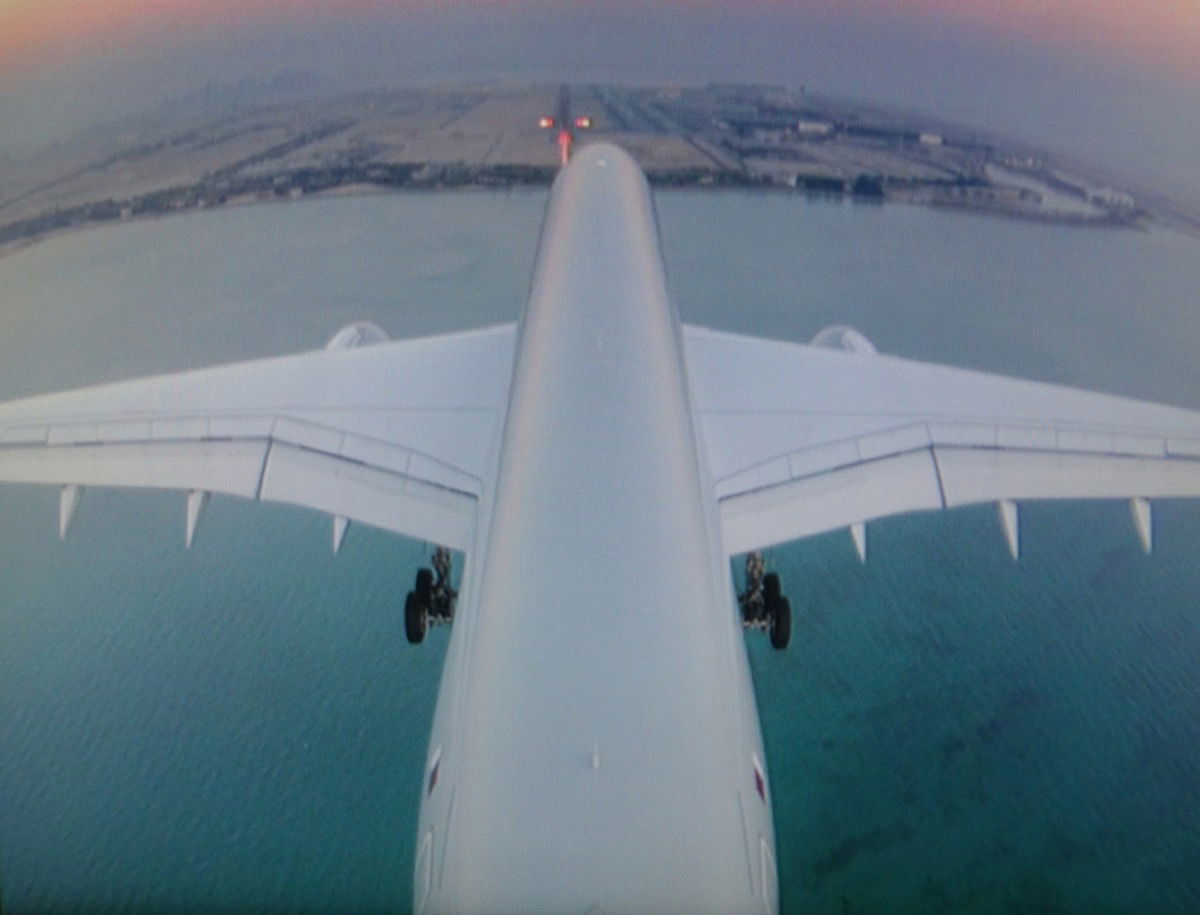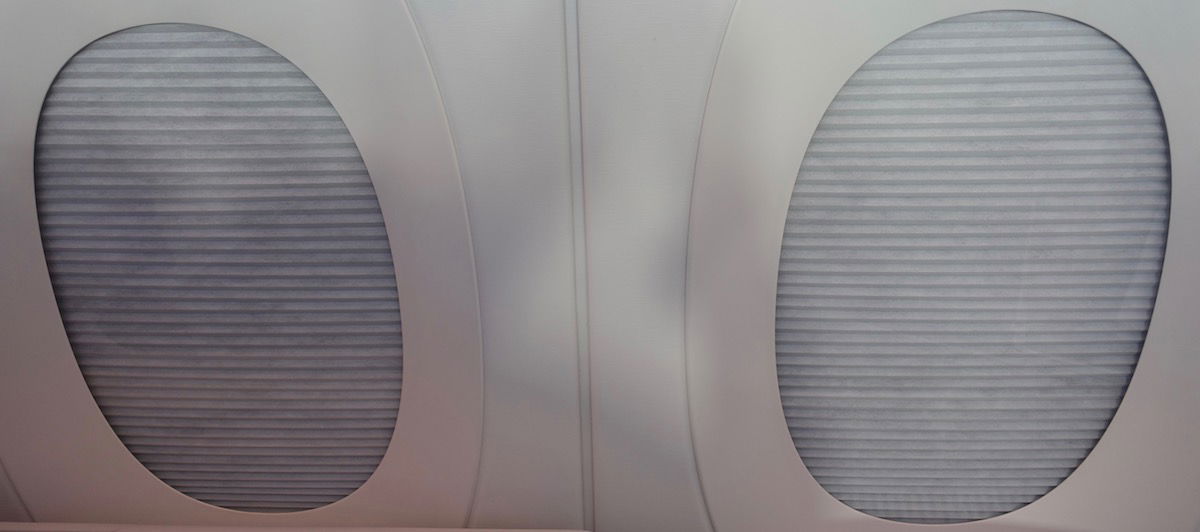 Unfortunately what disappointed on this flight was the service. The captain was the only crewmember I interacted with who displayed an ounce of personality. This is my problem with service on Qatar. Sometimes the flight attendants are incredible, as was the case on my previous two flights. Sometimes the crews just feel completely dead inside, as was the case on this flight.
I feel bad saying this, because the crew worked really hard, but the flight attendants I interacted with didn't smile, weren't sincere, and seemed completely disinterested.
I sort of get it. They had a one day layover in New York and were probably tired. Furthermore, while the A350 is a pleasure for passengers, it's hell for crews. They have one tiny galley out of which to serve passengers, compared to two bigger galleys on the 777.
The crew worked hard. Qatar has a dine on demand concept, and they were hustling for the entire 12 hour flight.
Drink refills were never proactively offered (even when it was just an empty water glass). Plastic wrappings weren't ever taken from seats. The meal pacing was really slow due to the limited oven space they have on the plane. The crew just generally looked so stressed the entire flight that I almost felt guilty asking them for anything and adding even further to their stress.
Also, this isn't the crew's fault, but they ran out of a lot of things. Halfway through the flight they were out of ice, sparkling water, and several items on the menu. I get they'll run out of food items with such an extensive menu, but running out of sparkling water and ice? Really?
The one other benefit of the A350 is that it has Wi-Fi, though unfortunately Qatar chose OnAir as their provider, which is awful. While 200MB of data cost a reasonable $20, it's almost uselessly slow. It's fine for messaging, but that's about it. Loading a webpage can take several minutes.
On the plus side, the food was excellent, as always. I had lunch after takeoff, and started with an antipasti salad.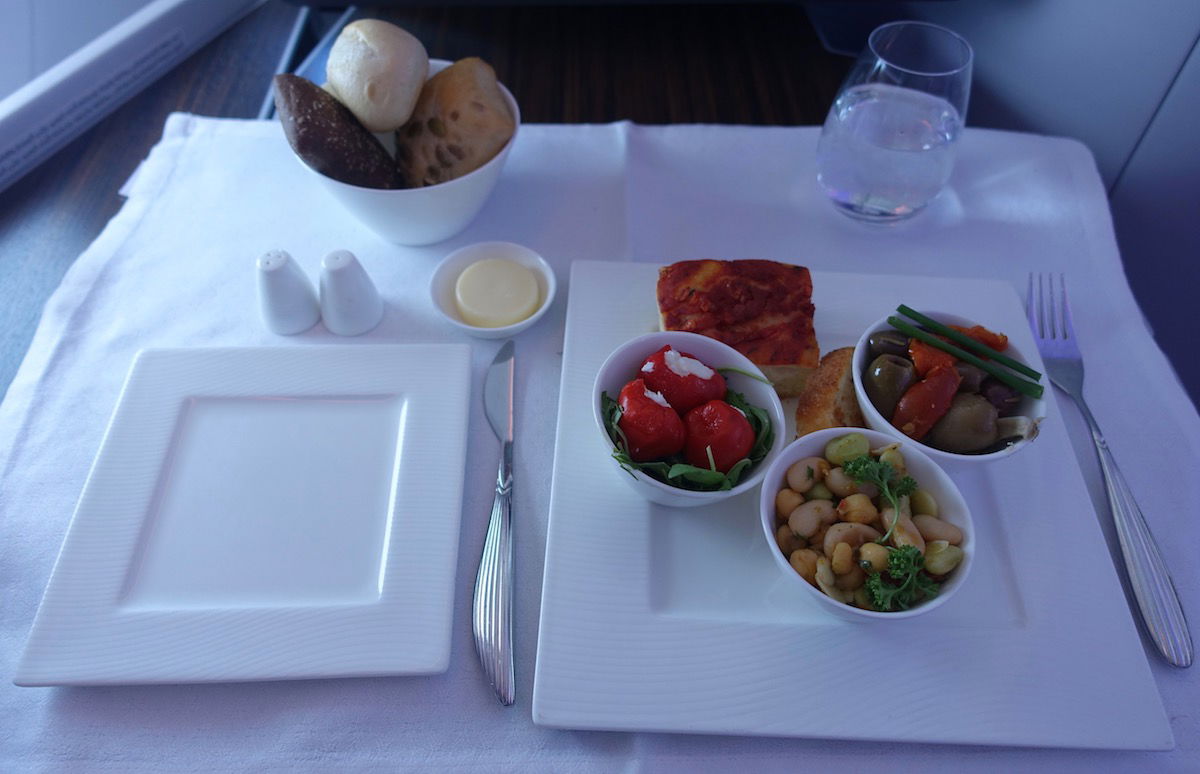 For the main course I had a fillet of snapper with roasted sweet pepper sauce.
For dessert I had the rich chocolate torte, which was indescribably delicious.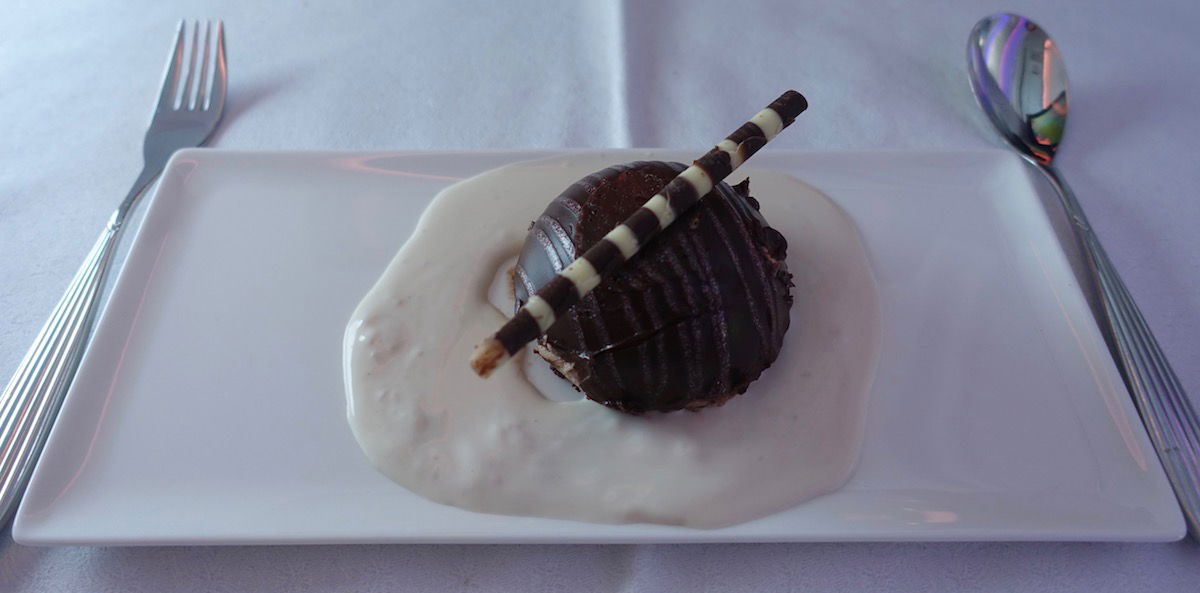 For breakfast I had a strawberry and banana smoothie and bircher muesli to start.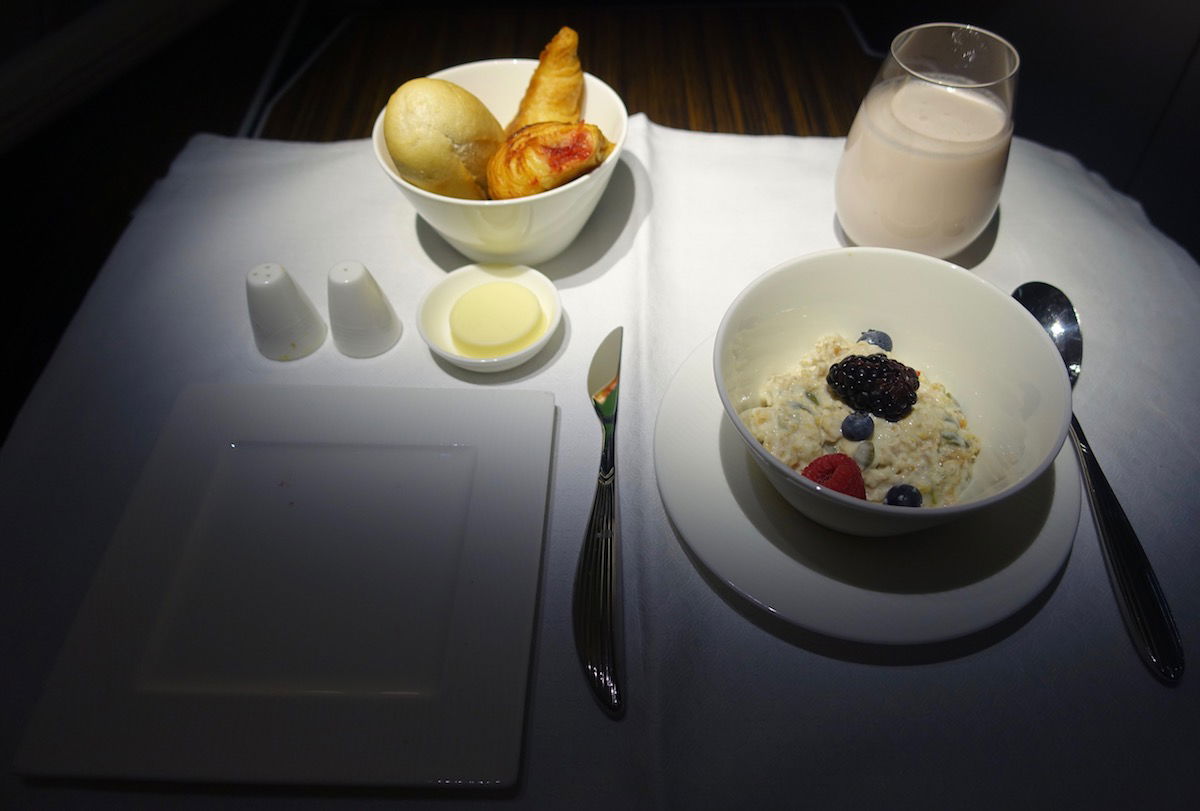 Then for the main course I had sweet corn pancakes with smoked salmon.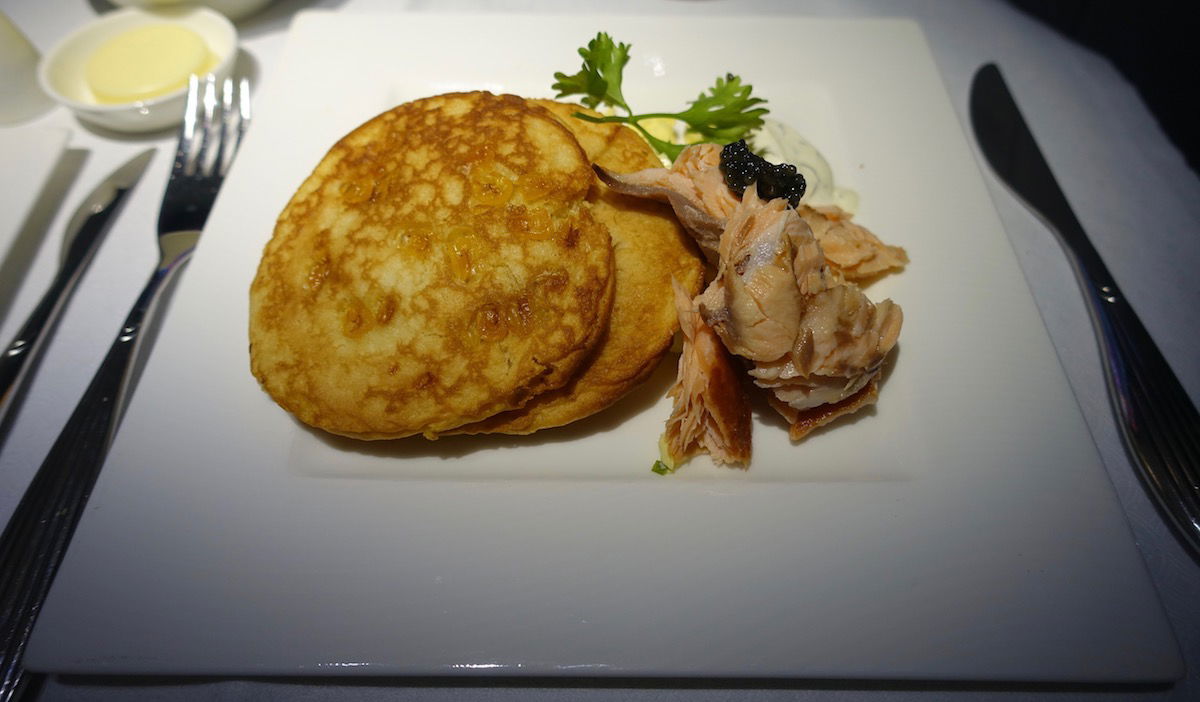 So Qatar's A350 is beautiful, I love the tail camera, and I generally love reverse herringbone seats. I love Qatar's amenities, and I love their dine on demand concept and excellent beverage selection. But nothing quite takes the fun out of a flight like a crew that really doesn't want to be there…
That's my biggest issue with Qatar. I know every airline has inconsistencies, but at Qatar more than any other airline I find that they have some of the world's best crews, and also some of the world's most disinterested crews.
If you've flown Qatar, have you noticed a similar service discrepancy, or is it just me?