WOW Air keeps growing their US route network at an incredible pace. Their first US destination was Boston in March 2015, and since then they've added flights to Baltimore, Los Angeles, San Francisco, Newark, Miami, Pittsburgh, and Chicago. Several weeks ago we learned that they'll add flights to Cincinnati, Cleveland, Detroit, St. Louis, and Dallas, in the spring of 2018.
WOW Air has now announced their next US destination. As of April 26, 2018, WOW Air will offer daily flights to New York JFK Airport. The schedule for the flight will be as follows:
WW109 Reykjavik to New York JFK departing 9:10PM arriving 11:25PM
WW110 New York to Reykjavik departing 12:40AM arriving 10:45AM
The flight is blocked at 6hr15min westbound and 6hr5min eastbound.
This flight complements WOW Air's existing flights to Newark, meaning that the NYC area will be well served by the Icelandic carrier. On top of the new JFK route, WOW Air will also be increasing their flights between Newark and Iceland from daily to 13x weekly as of May 2018, meaning that they'll offer 20x weekly flights between NYC and Iceland.
This new flight is now bookable on WOW Air's website, and fares start at just $99 one-way, based on a roundtrip purchase.
While that has the potential to be a great deal, keep in mind that WOW Air is as "no frills" as they get, as they charge for everything, including bags, seat assignments, food, etc. They even adjusted their carry-on policy earlier this year. So be sure you crunch the numbers before booking, so you can figure out if you're actually getting a good deal. Nowadays transatlantic flights are often also inexpensive on "full service" airlines, so the savings might not be that big in all cases.
WOW Air isn't just useful if your final destination is Iceland, but is also useful if you're traveling to Western Europe. They offer connections to over a dozen destinations in Europe, so they're a cheap way to fly from the US to Western Europe with a stop.
This route will be operated by one of WOW Air's Airbus A321s, featuring 200 seats.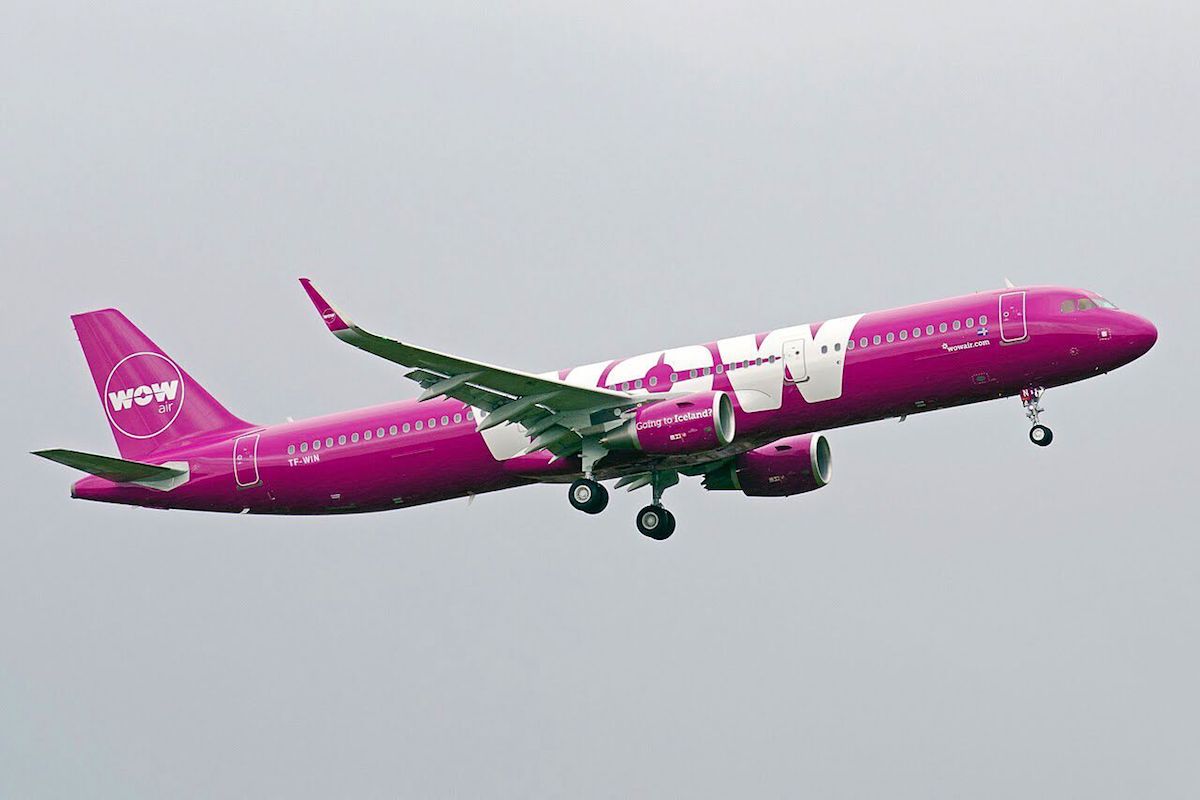 When WOW Air first launched US service a couple of years ago, Gaurav was kind enough to share his experience flying WOW Air between Boston and Iceland, and had positive things to say overall. If you come in with the right mindset, they're a solid option.
Anyone planning to fly WOW Air between JFK and Iceland?