Recently I had the chance to use The Private Suite LAX (which I'll be writing a full review of soon), and each suite basically has what looks like a CVS in it, with all kinds of food, drinks, toiletries, etc. This is so that you can get whatever you'd like with minimal human interaction, and you're free to take anything.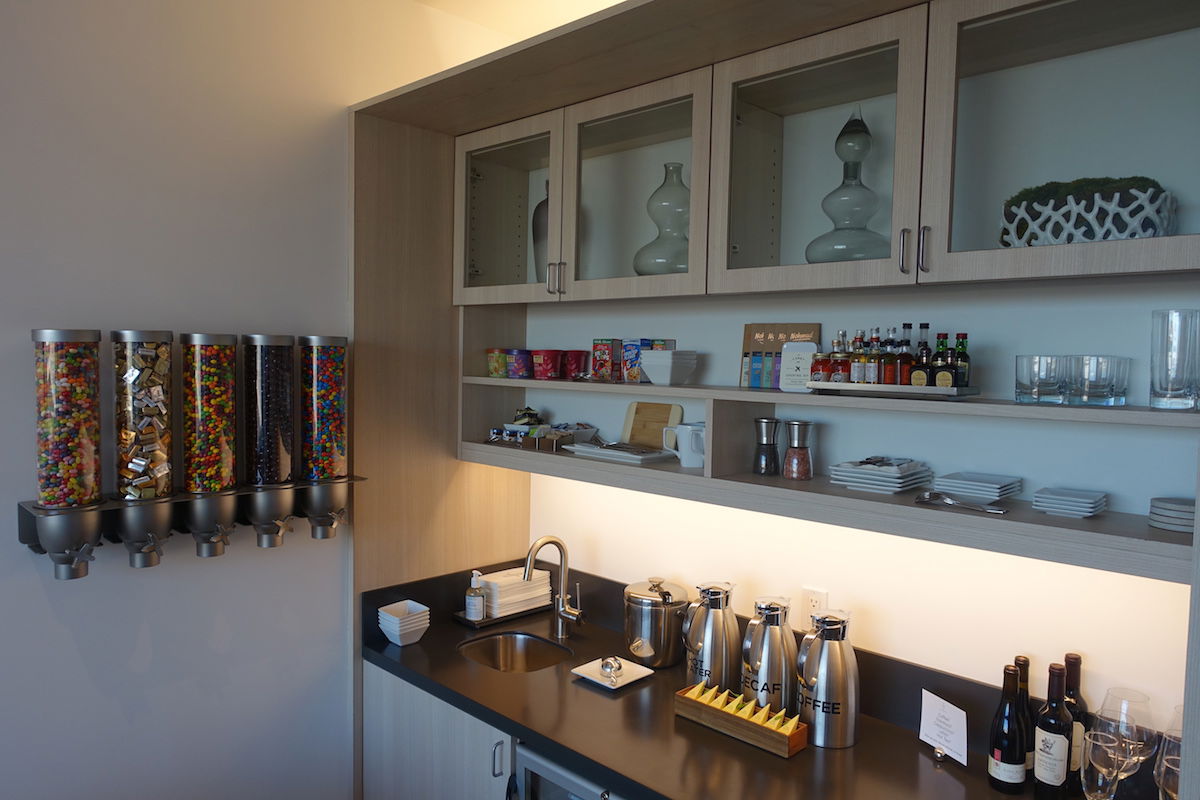 While looking through the selection I saw something called "The Carry-On Cocktail Kit." This is a kit that's supposed to help you elevate your inflight cocktails. I remember seeing this at some point online, but never really put much thought into it. So I grabbed it, and figured I'd give it a try on a flight and share my thoughts.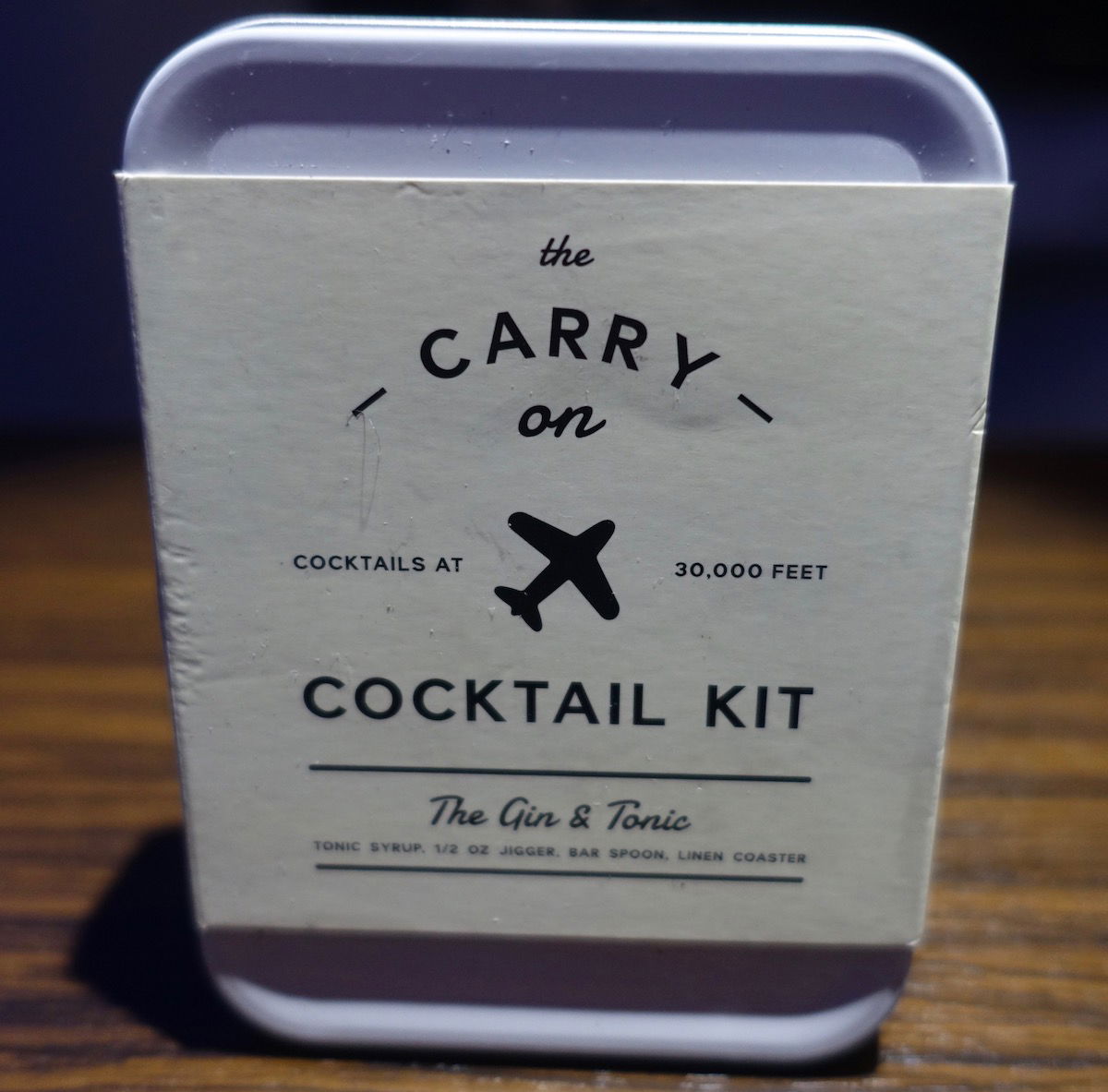 Let me start by saying that I think this is such a cute concept, and my first thought was what a great gift this makes for any frequent flyer.
The company that produces the kits makes them for seven different cocktails (though two are sold out at the moment), with the ingredients varying. The kit doesn't include alcohol (since you're not allowed to serve your own alcohol onboard a flight), but rather includes everything else that's supposed to take your inflight cocktail to the next level. Each kit is supposed to be enough for two cocktails.
I got the gin & tonic "kit," though the other options include the old fashioned, the moscow mule, the champagne cocktail, the bloody mary, the hot toddy, and the margarita.
The presentation of these kits is adorable, as they come in little metal tins. When you open them there's a small card with directions for making your drinks, and then a pouch that has the contents.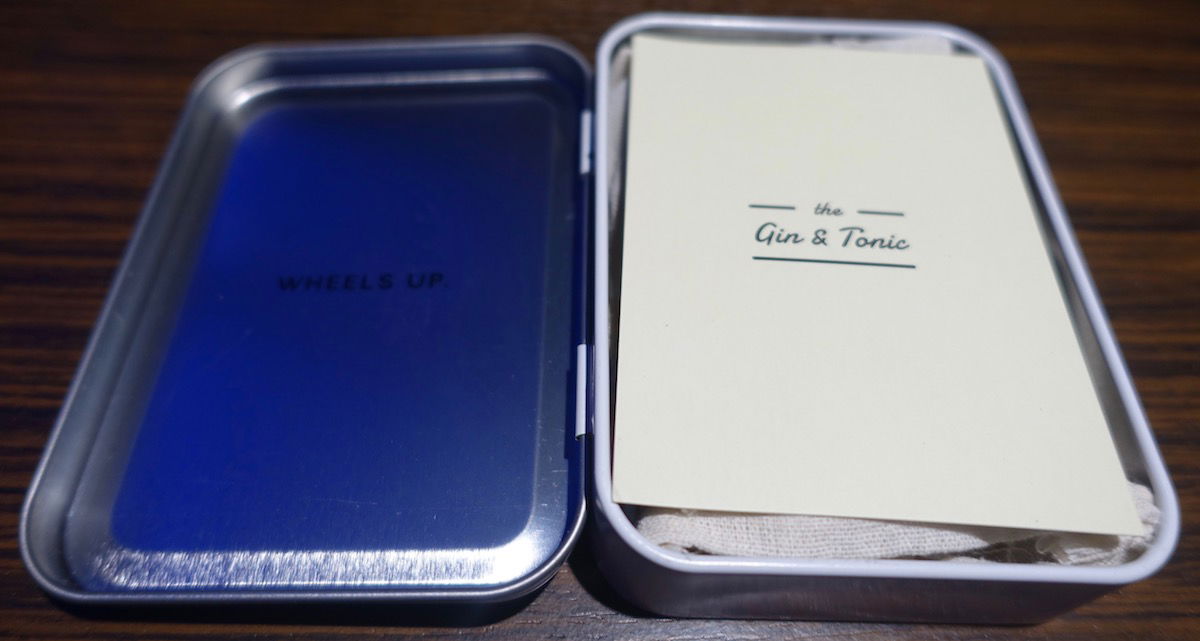 For the gin & tonic kit, there's tonic syrup, a half ounce jigger, a bar spoon, and a linen coaster.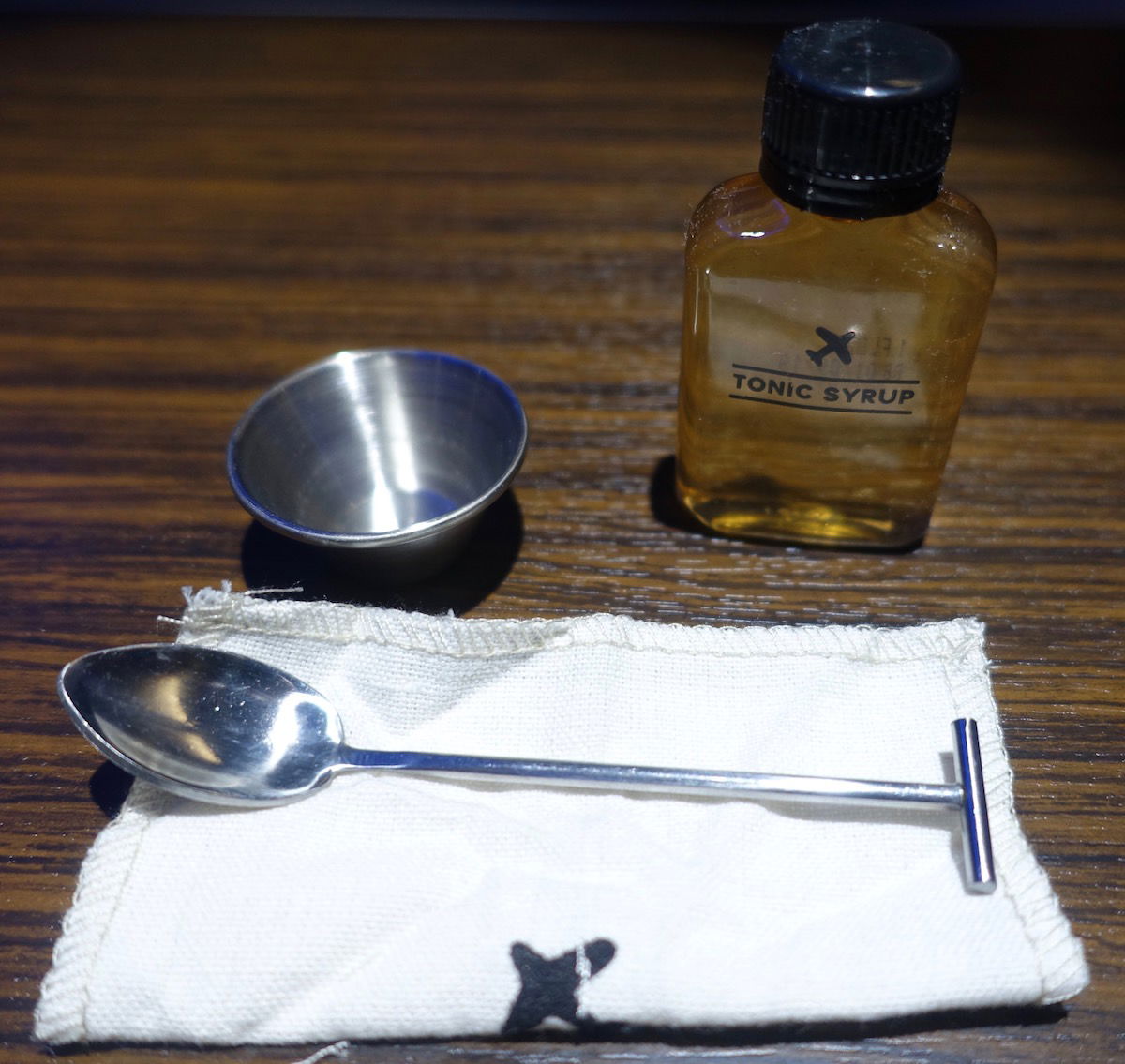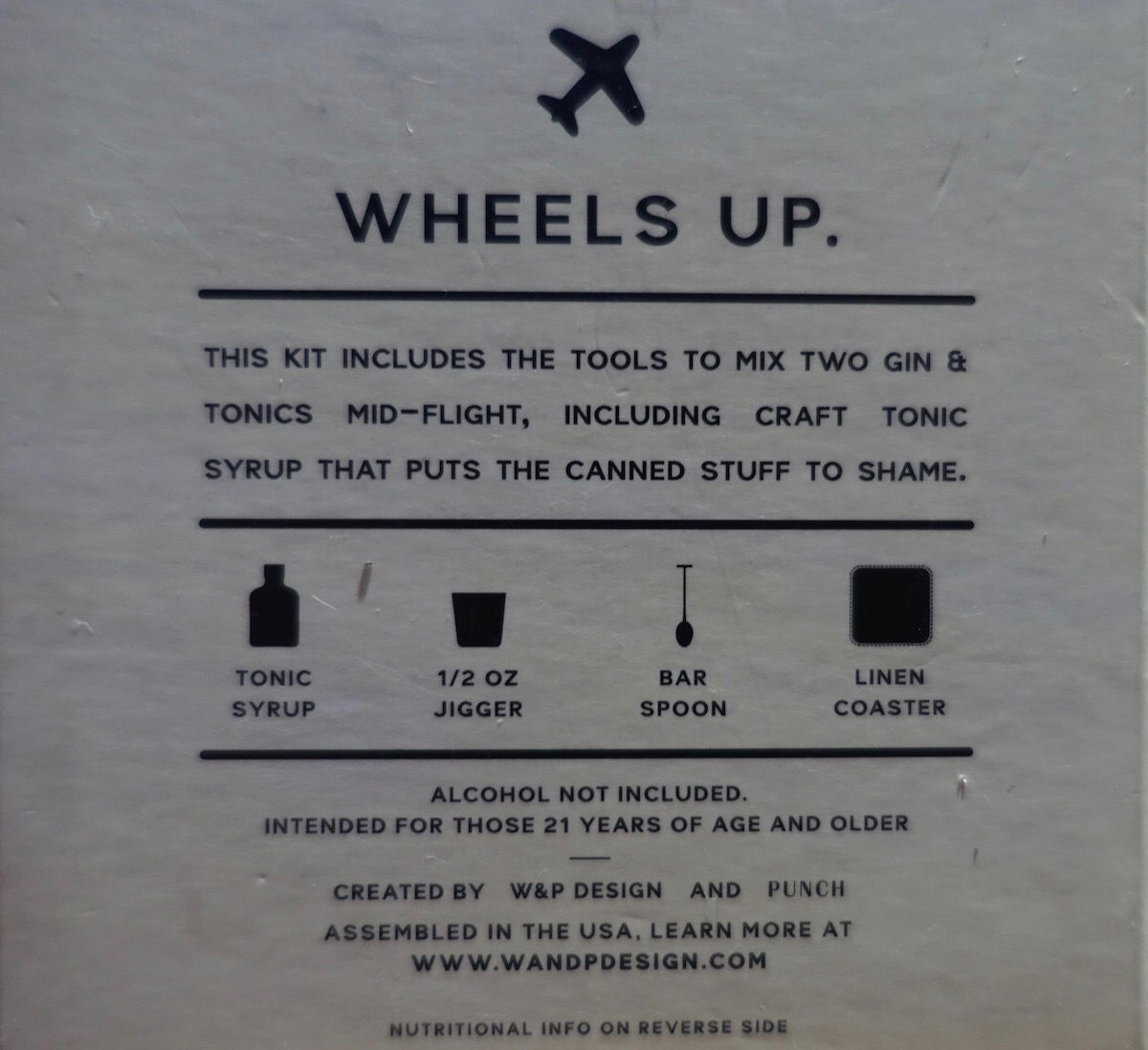 For the purpose of making the gin & tonic you'll need a mini of gin, a can of club soda (rather than tonic, since you're using the tonic syrup instead), and a fresh lime or lemon.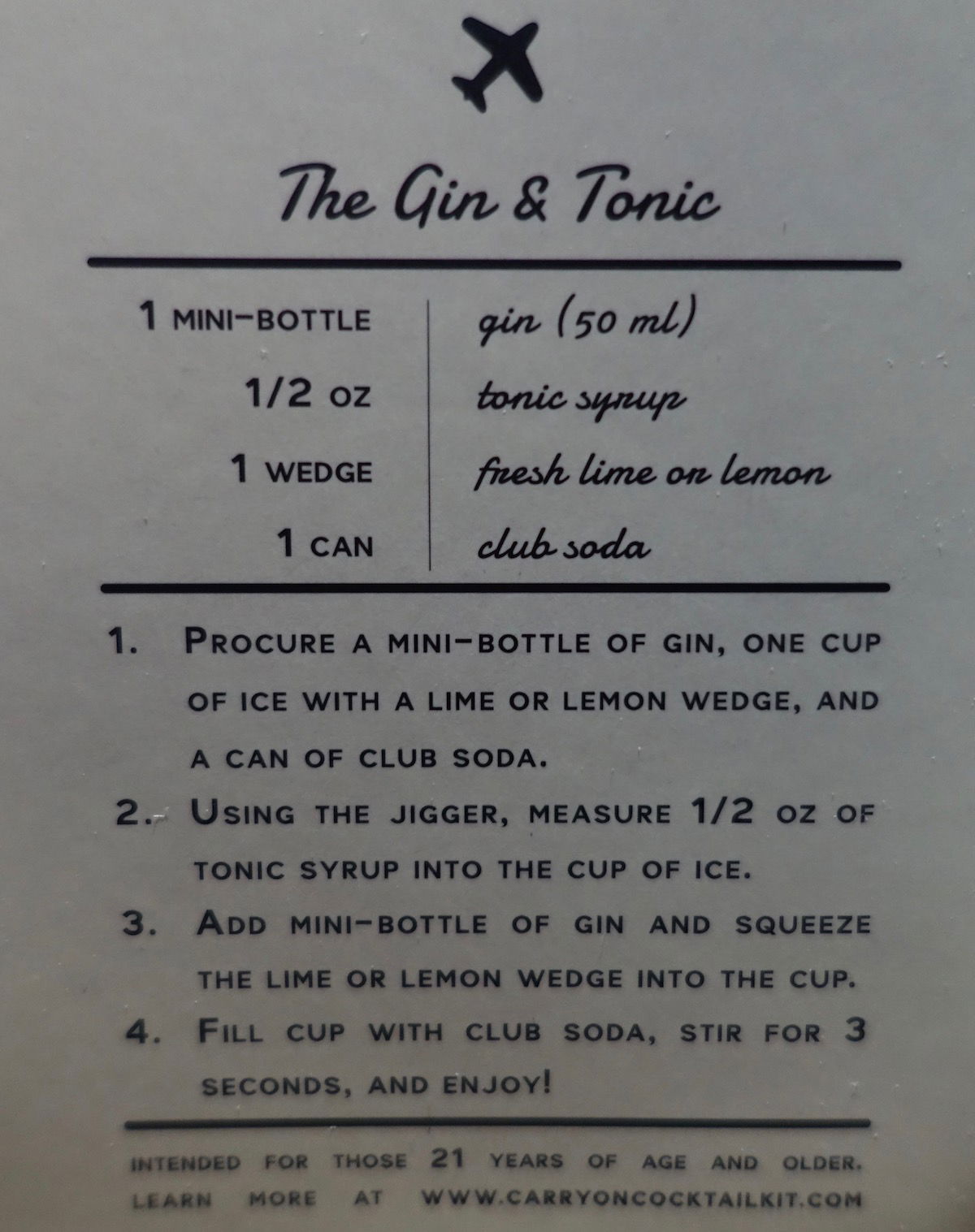 Again, the presentation is super cute, and you can't help but say "awww" when you open the kit and lay it all out.
So I had the flight attendant bring me a glass of club soda with ice, and then asked for a mini (though she just poured the mini into a glass), and then I mixed them.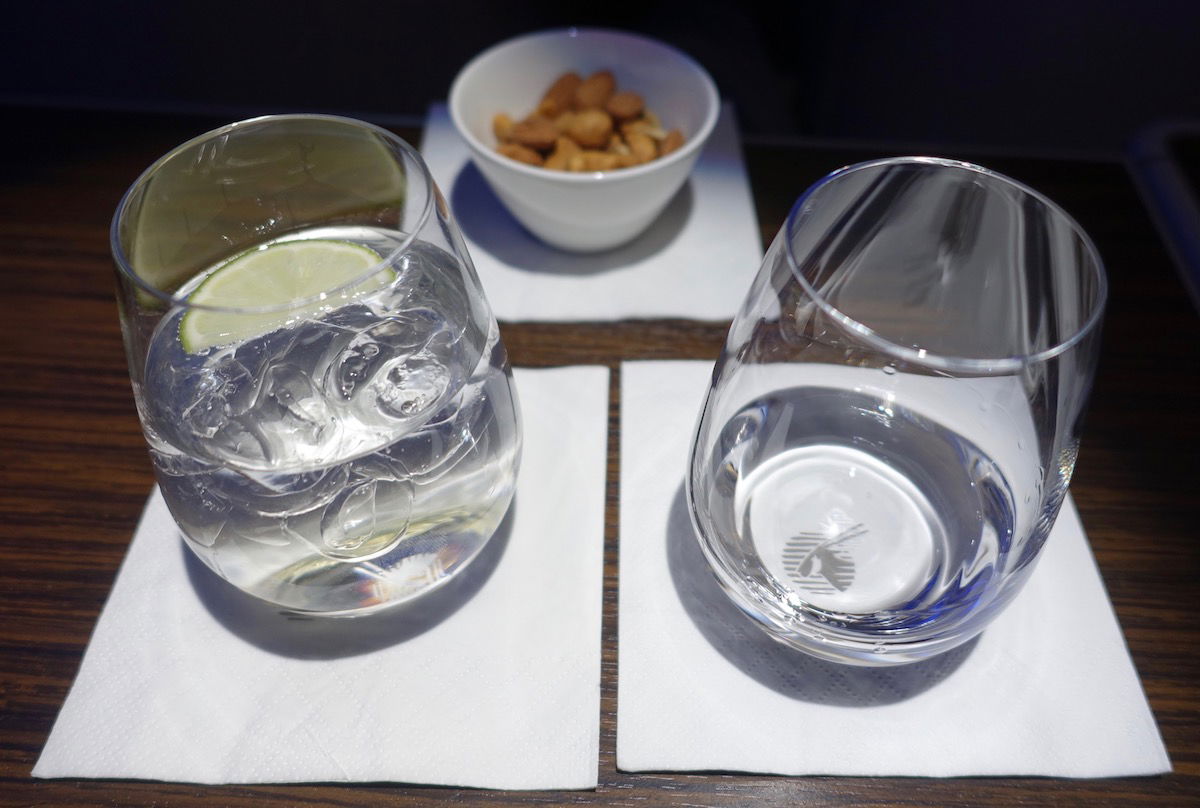 I then poured the half ounce of tonic syrup into the glass.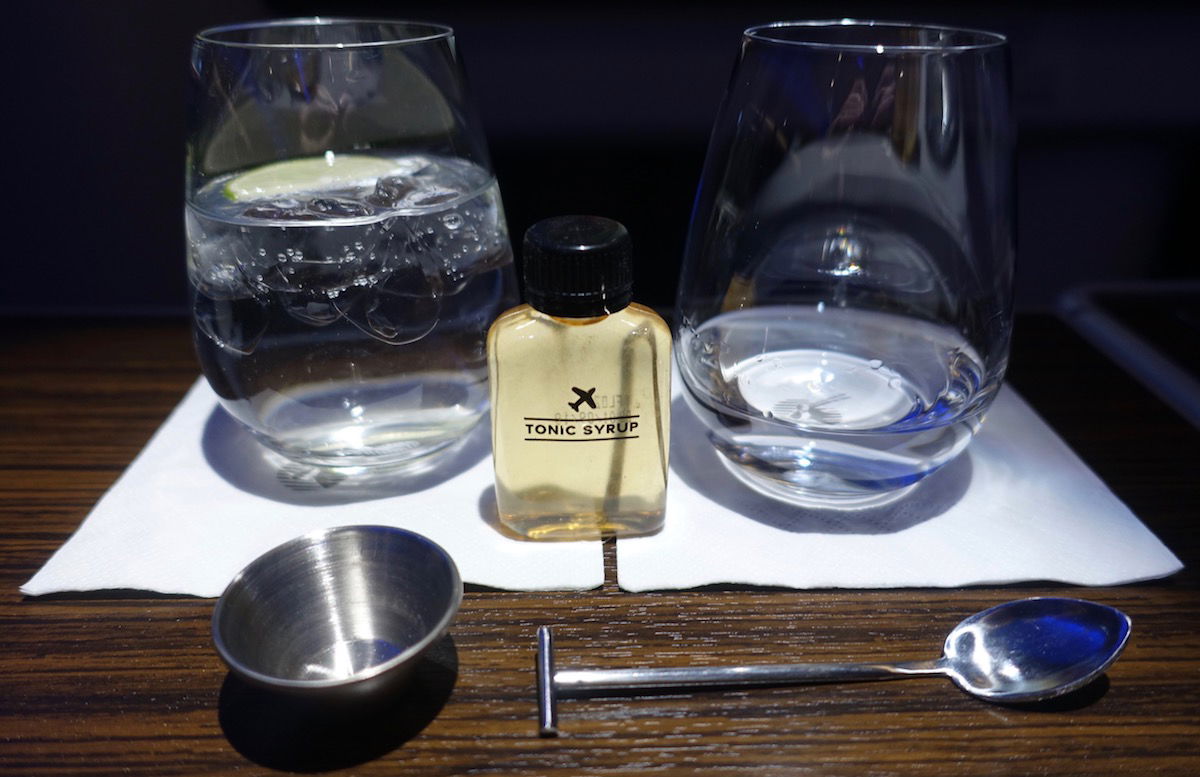 Voilà!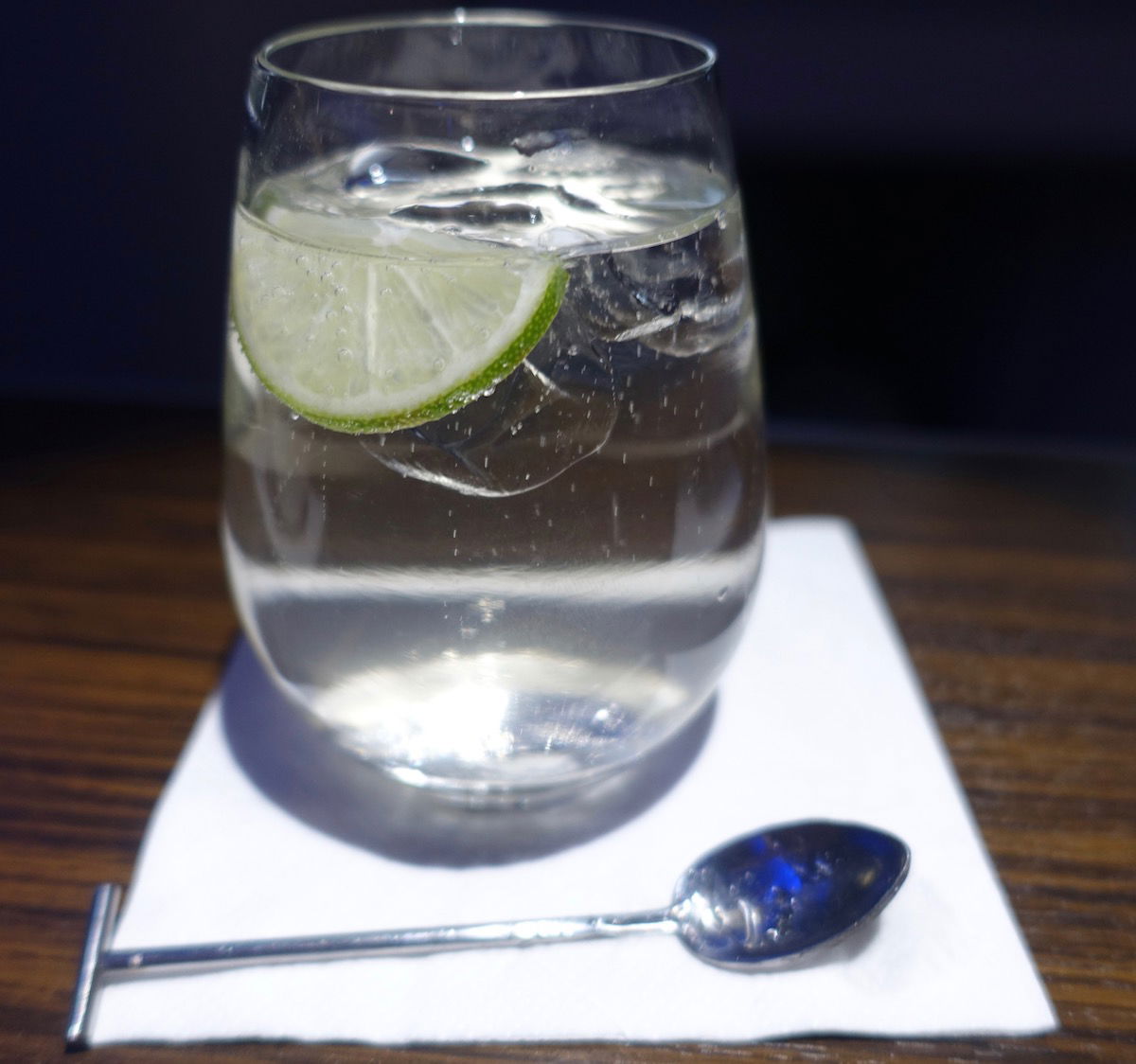 So, did it taste different than a regular gin & tonic? It definitely had more of a lemongrass and orange peel flavor than usual (which personally isn't my preference with gin & tonics), though it wasn't overpowering. For what it's worth, the half ounce of syrup has 25 calories.
I guess to really share my thoughts we should look at the price. One kit costs $24. You can buy all five cocktail kits for $100, or multiple of the same ones for $20 each. The kits are also available through Amazon, should you prefer to purchase them there in order to maximize your points.

Okay, that's just crazy. In the case of the gin & tonic, you're essentially paying $24 for an ounce of flavored tonic. While the bar spoon, the half ounce jigger, and the linen coaster are cute, they're not actually useful. An airline provided straw does the job mixing things as well, and I can eyeball what half of the one ounce bottle looks like, and don't need a jigger for that.
So the pricing is ridiculous to me. Maybe the degree to which the drink is improved differs for the other drinks. For example, the bloody mary kit comes with rimming salt and mini-pickles. However, personally paying $24 an ounce of tonic syrup that doesn't (in my opinion) improve the flavor of a drink is a bit much.
However, there's a part of me that still thinks this makes a really cute gift for any frequent flyer. Often gift giving is about buying things you wouldn't buy for yourself, and this is definitely one of those things. I just wish the price point were more reasonable.
Have you ever used a Carry-On Cocktail Kit? What was your experience like?