Most frequent flyers have elite status or fly business or first class. Usually, this means you get at least two checked bags, which is more than enough on a regular trip. For the people without elite status, it's a different story.
Next month, I'm flying my cousin back from Bali to Sweden on Qatar Airways and she needs to check two suitcases. The standard economy allowance on this route is 30kg, which is generous. When I called up to make her booking, I asked how much an extra bag would cost. I thought the agent was joking when he said it costs $40 per kilo. Well, I just verified the cost on their website. It's correct — a standard additional 23kg would cost $920.
There is no way to buy in bulk, so you will be paying $920 for a standard suitcase. The price of additional luggage from Australia is even more insane. If you buy it at the airport, you'll pay $1,610 for an additional bag! At that price, you might as well upgrade to business.
In comparison, Lufthansa charges $200 on the same routes, which is still expensive.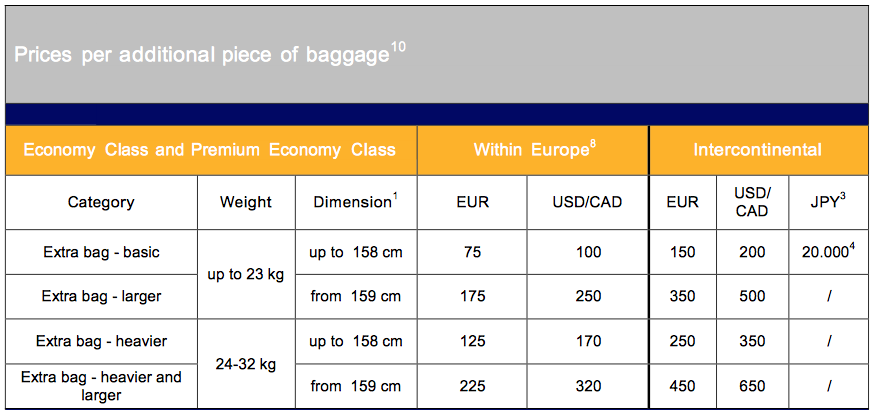 Meanwhile, Etihad charges $170 for another piece of checked luggage.

The best price seems to be with Finnair — a mere $60.

I'm in disbelief. In the future, there is no reason to book Qatar for more than a short vacation with such outrageous prices for additional luggage. As you've seen in my economy reviews of the ME3, the experience is good, but not much more impressive than the reputable European or Asian carriers.
What is the most expensive excess baggage you've paid for? Do you have any advice for my cousin? Right now, it seems like she'll be better off shipping her other suitcase home!