Over the past several years we've seen Qatar Airways invest in several foreign airlines. This includes buying a 20% stake in IAG (the parent company of British Airways and Iberia), a 10% stake in LATAM, and a 49% stake in Meridiana. In June they also expressed interest in purchasing a stake in American Airlines, though that ended up falling through.
Qatar Airways has just revealed their latest move in their global investment strategy. It has just been announced that Qatar Airways is purchasing a 9.61% stake in Cathay Pacific, for an estimated $662 million USD. Here's what Qatar Airways' CEO has to say about the investment:
Qatar Airways Group Chief Executive, His Excellency Mr Akbar Al Baker said, "Qatar Airways is very pleased to complete its financial investment in Cathay Pacific." "Cathay Pacific is a fellow oneworld member and is one of the strongest airlines in the world, respected throughout the industry and with massive potential for the future."
Meanwhile here's what Cathay Pacific's CEO has to say about the investment:
Cathay Pacific Chief Executive Officer, Rupert Hogg said, "Qatar Airways is one of the world's premier airlines. We already work together closely as fellow members of the oneworld alliance and we look forward to a continued constructive relationship."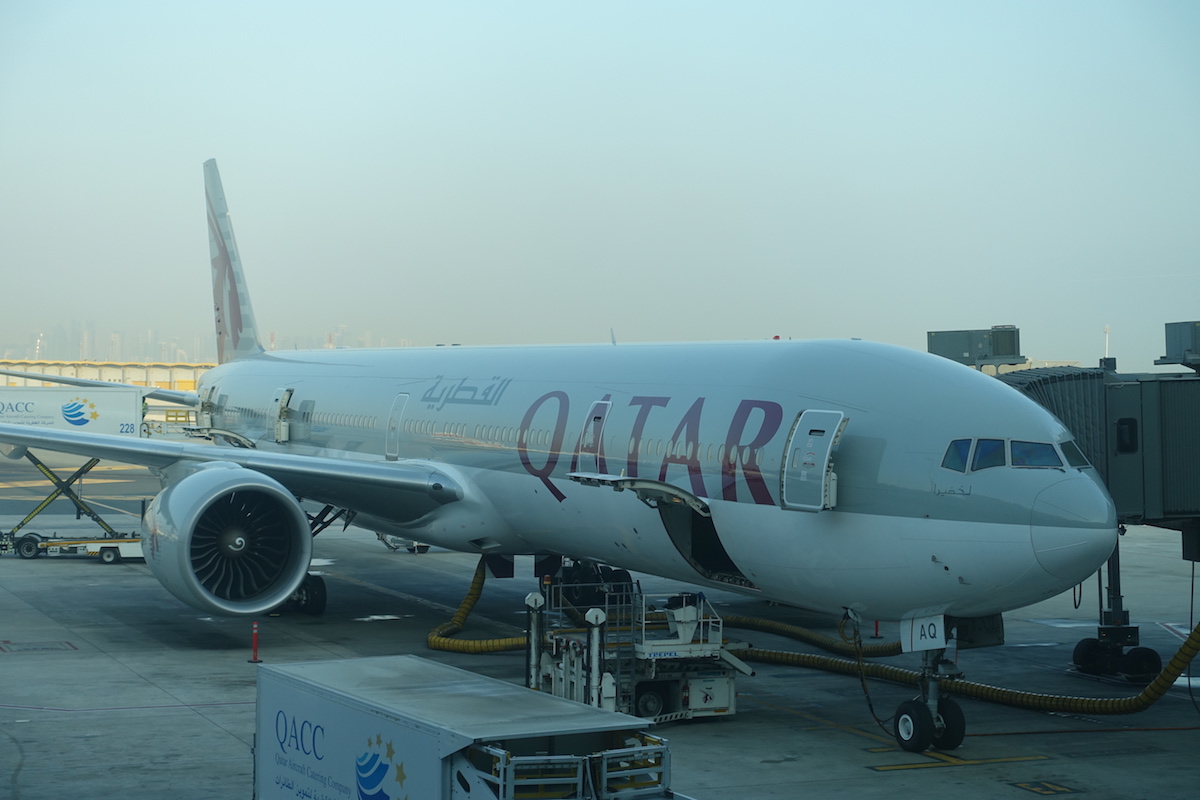 Qatar Airways 777
Why Qatar Airways is investing in foreign airlines
In general, Qatar Airways seems to be trying to accomplish two things with their investments. One goal is simply for Qatar to diversify their assets. The airline is government owned, and the country has cash that will eventually run out, so they'd like to invest it in businesses that will give them a good return long term. Companies like IAG seem to be a good investment.
The other goal is to strategically invest in ways that will help them build their own airline. For example, after Qatar Airways invested in IAG, British Airways and Qatar Airways have formed a joint venture, which is presumably a win-win. While an investment doesn't necessarily mean that we'll see closer cooperation between the two airlines, it does generally make it more likely.
When you look at Meridiana, for example, I have to imagine that Qatar realizes the airline isn't a good investment as such. At least you'd think they would have learned that based on what happened with Etihad and Alitalia. Instead their goal seems to be to grow the airline strategically, and potentially even give them some planes, etc. I'm skeptical about whether or not that will pan out, though I can see what they're going for.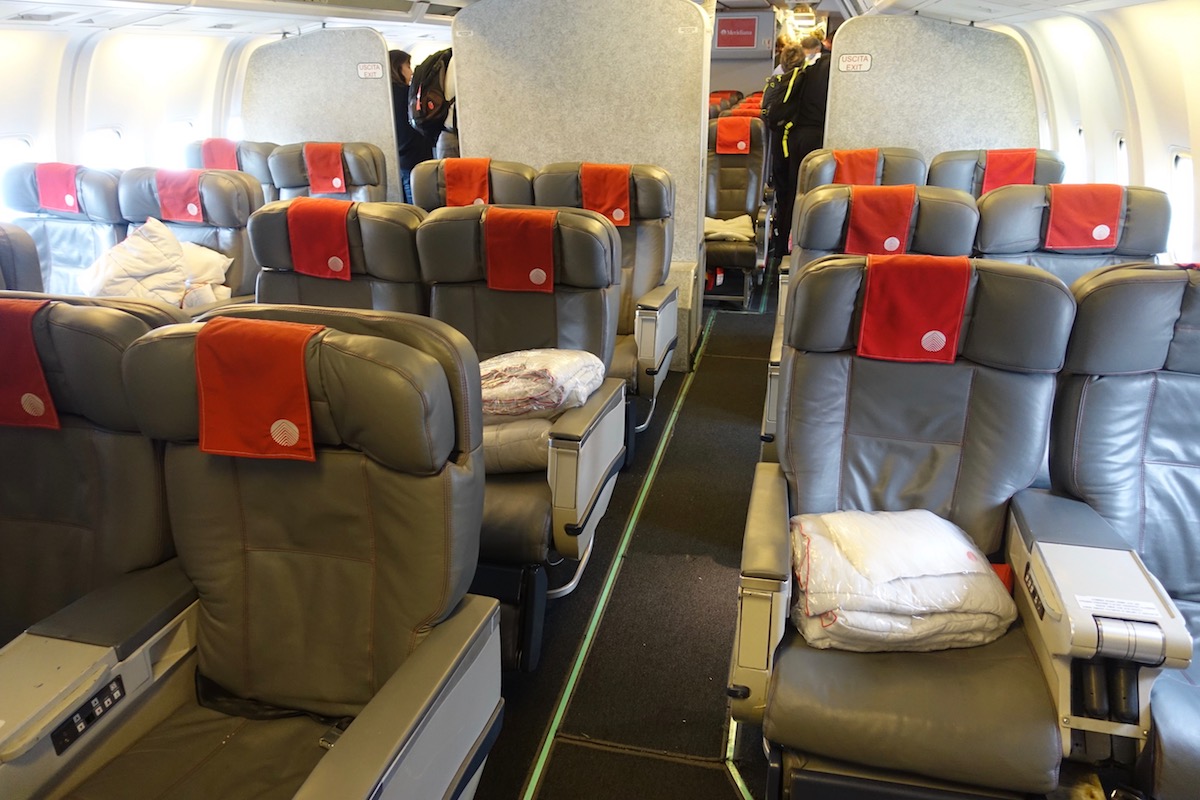 Meridiana's outdated 767 business class
My thoughts on Qatar Airways' investment in Cathay Pacific
Qatar Airways bought these shares without any sort of cooperation from Cathay Pacific's board. Instead, they bought the shares directly from Cathay Pacific's third largest investor, Kingboard Chemical.
As noted by Danny Lee at the South China Morning Post, Cathay Pacific's two biggest investors continue to be Swire Pacific (which owns a 45% stake), and Air China (which owns a 29.99% stake).
Cathay Pacific has been struggling financially the past few years, and their CEO has warned of continued turbulent times ahead, so it doesn't look like this will be a big money maker for Qatar Airways overnight.
As far as expanded cooperation goes, just a few years ago the two airlines tried to offer expanded cooperation, as Cathay Pacific added a flight between Hong Kong and Doha, and the two airlines codeshared. That route lasted for a bit over a year before it was canceled — apparently the yields were terrible.
So I'm not convinced we're going to see that much expanded cooperation all that soon. Qatar Airways has an extensive route network to Asia, and while there's potential for expanded cooperation, Hong Kong isn't that central for connections to Southeast Asia.
On the surface I could see the two airlines giving a codeshare agreement through Doha another try. Qatar Airways has an extensive route network to Europe and Africa, so Cathay Pacific could offer all kinds of one stop routings through Doha, which could be a win-win for customers. Unfortunately Qatar Airways' yields are awful, though, which is why I'm skeptical as to whether or not this makes sense for Cathay Pacific.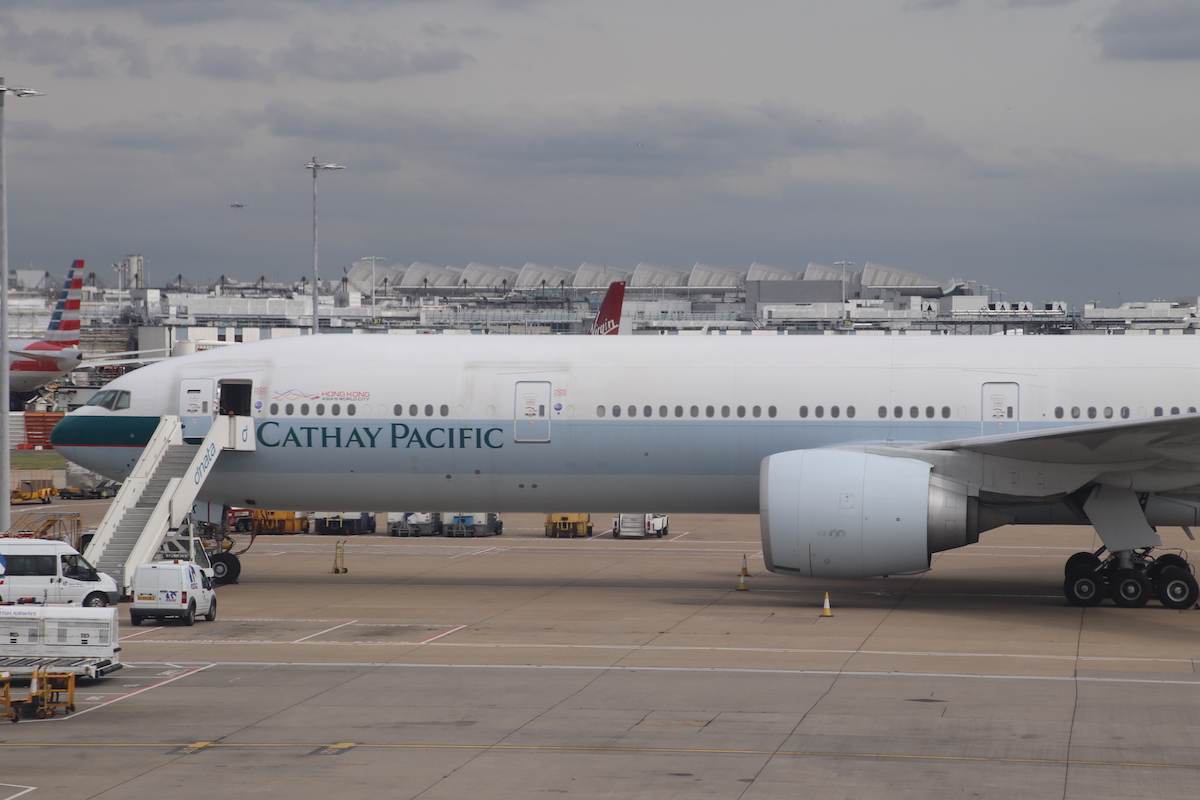 Cathay Pacific 777
Bottom line
Qatar Airways' investment in Cathay Pacific is an interesting move. This was done without cooperation from Cathay Pacific's board, so it's not like the airlines have big plans to expand cooperation right away. Long term maybe there's an opportunity to increase cooperation, though I'm skeptical.
What do you make of Qatar Airways buying a stake in Cathay Pacific?