This past week I took a crazy round the world trip, as I flew from Washington to Abu Dhabi to Cairo to Abu Dhabi to Sydney to Los Angeles. After a day in LA I flew to New York, where I'm spending a bit of time. I think last week's trip took a bit too much of a toll on my body, because I now have a cold, which sucks. Fortunately I don't have much flying planned over the next week or so, which will give me time to recover and write the report of my recent trip.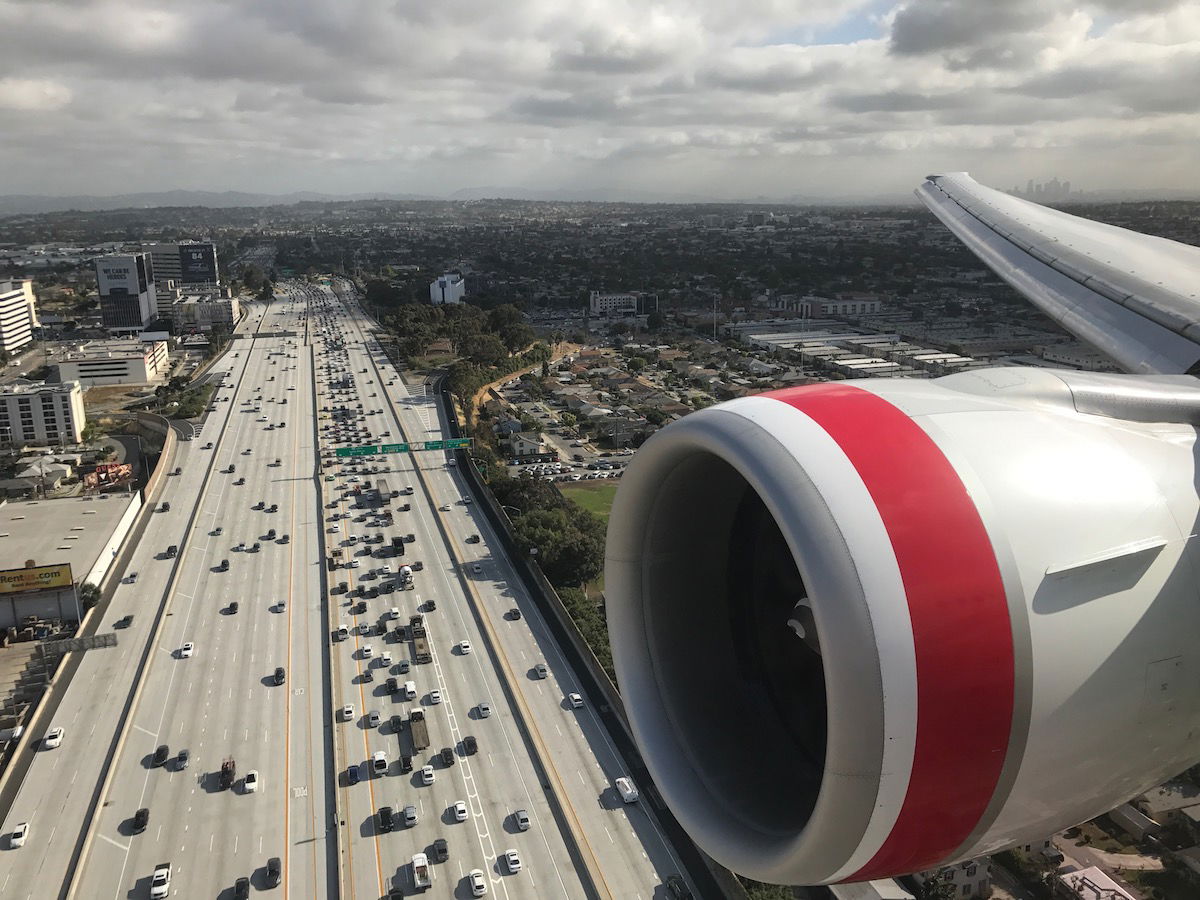 In terms of the blog, this week has included a lot of coverage of my recent trip. We've also seen some good credit card promos, generous bonuses on purchased points, some new hotel promotions, and much more.
With that out of the way, here's a recap of this week on the blog:
Featured Stories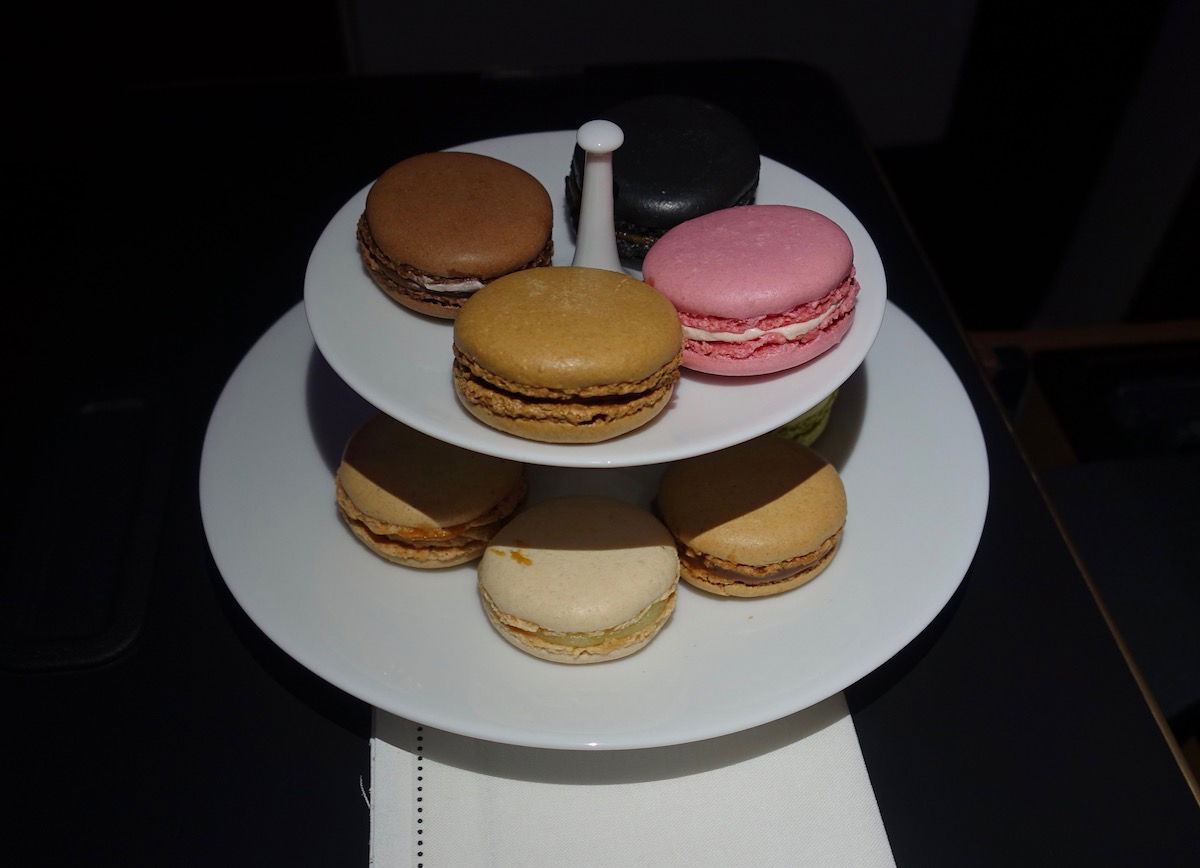 The aspect of the Etihad Residence experience that I wrote about most leading up to the flight was the ability to make special requests. There aren't many experiences in commercial aviation that can be customized, so this is something that makes the Residence unique.
I put a lot of thought into the requests prior to the flight based on the great suggestions you guys provided. I made a total of five requests, and they approved four of them in advance — unfortunately despite their best efforts, a pre-flight walk around of the plane was denied by the airport authority.
With that in mind, how did Etihad do in terms of delivering on my requests? Well, they executed all four brilliantly, and then some.
---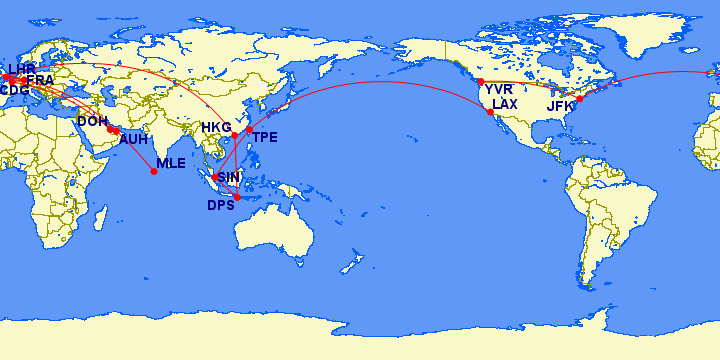 As many of you may remember, earlier this year I took a crazy three week round the world trip, which I couldn't share many details of at the time.
Well, I'm happy to now announce the details. I've teamed up with Bravo to create a travel web series, called "The Upgrade."
As part of this I took a crazy round the world trip which was booked almost entirely using miles & points. OMAAT is all about luxury experiences using miles and points (both in the air and on the ground), and this was intended to be an extension of that.
---

TIPS: Earning Miles & Promos
Earn Bonus Miles This Week At The United Shopping Portal
Earn Double TrueBlue Points For Travel On Icelandair
Deciding How Much Spend To Put On The British Airways Card
Save 50% On A Spotify Premium Subscription With A Capital One Card
2 Business Cards That Offer The Equivalent Of 2% Cash Back
Special LifeMiles Promo For OMAAT Readers: Buy Miles With A 140% Bonus
LifeMiles Is Offering Up To A 200% Bonus On Purchased Miles (In Small Increments)
Awesome: You Can Now Earn Delta SkyMiles For Lyft Rides
American's Interesting Targeted Premium Cabin Triple Miles Promotion
The Least I've Ever Paid For A Long-Haul Premium Economy Upgrade
IHG Is Offering A 100% Bonus On Purchased Points
Changes Are Being Made To The Chase Sapphire Reserve Travel Credit
Time Is Running Out On Great Amex Hilton Sign-Up Bonuses
What Are The Best Ways To Use 60,000+ American Miles?
Details Of Starwood's Summer 2017 Promotion, "SPG Take Three"
Register Now For Marriott, Ritz-Carlton, and Starwood Summer Promos
When Does It Make Sense To Downgrade A Credit Card?
No Changes Are Being Made To How Many MQMs You Can Earn With Delta Amex Cards
Alaska Is Offering Their Biggest Ever Bonus On Purchased Miles
TRICKS: Redeeming Miles
You Can Now Redeem Alaska Miles For Travel On Condor
My Experience Redeeming Virgin America Points For Virgin Australia Business Class
TRAVEL With Ben (Lucky)
Join Us In Minneapolis For A Weekend Of Miles & Points
Check Out My Bravo Web Series, The Upgrade
Post-Etihad Residence Blues…
REVIEWS & Trip Reports
The Etihad A380 Residence In 10 Pictures
Virgin Australia 777 Business Class In 10 Pictures
My Experience Using Priority Pass At An Airport Restaurant
Mercy: Etihad Overdelivers On Special Requests
The Etihad Residence Lounge In 10 Pictures
Review: Atana Musandam Hotel, Oman
NEWS & Updates
Sad: TravelPod To Shutdown In June
Singapore Airlines Will Offer First Class To Copenhagen
Priority Pass Members Have Access To Sleep Pods At Dubai Airport
American Has Improved Their 24 Hour Refund Policy
Nonstop China: Xiamen Air Wants To Connect LAX & Qingdao
Singapore Airlines Is Retiring Five A380 Aircraft — Will They Find A New Home?
The Dutch King Has Been Living A Secret Double Life As An Airline Pilot
American's Longhaul Fleet Will Be Retrofitted With Premium Economy By June 2018
A Very Positive Enhancement For Amex Platinum Members
YAY: The Electronics Ban For Flights From Europe To The US Has Apparently Been Called Off
Apply Now For Denali Road Lottery Permits
Delta Is Thanking Each Of Their 80,000 Employees By Name In A Facebook Live
Alaska Airlines Will Begin Flying To A Second Seattle-Area Airport
Air Canada Has A New LAX Lounge, And It's Both Good And Bad News
WOW Air Is Bringing Cheap Flights To Tel Aviv
Bizarre: Why Did American Stop Sending Out Upgrade Emails?
American Is Changing Their Upgrade Policies As Of May 20, 2017
The Man Who Pied Qantas CEO Is Now Banned From The Airline
---
I hope everyone has a great rest of the weekend!