It's always great to see when ridesharing apps develop relationships with other travel providers. It's a natural connection, given that frequent travelers probably use ridesharing apps more than the average person.
Probably my favorite ridesharing partnership is between Starwood and Uber. The partnership was launched in June 2015, though unfortunately it was devalued somewhat earlier this year. With these changes, SPG members can earn:
1 Starpoint per $2 spent with Uber
In conjunction with an SPG stay, members will earn 2 Starpoints per $1 spent with Uber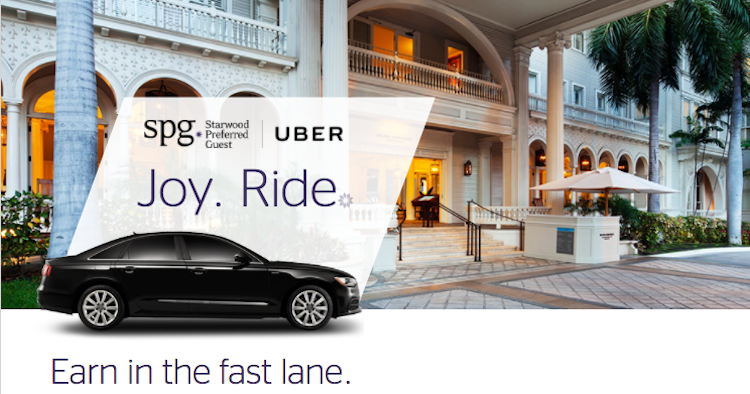 It's great to earn bonus points for activities we would partake in anyway. We've seen plenty of other travel providers hook up with ridesharing apps, but none of the partnerships have been as useful as the one between Starwood and Uber, in my opinion. Well, at least until now.
You can now earn Delta SkyMiles for Lyft rides
Delta and Lyft have just announced a new partnership, which will give SkyMiles members opportunities to earn miles for all Lyft rides, with no caps on how many miles you can earn. This is an exclusive partnership, so don't expect another airline to have a similar partnership with Lyft.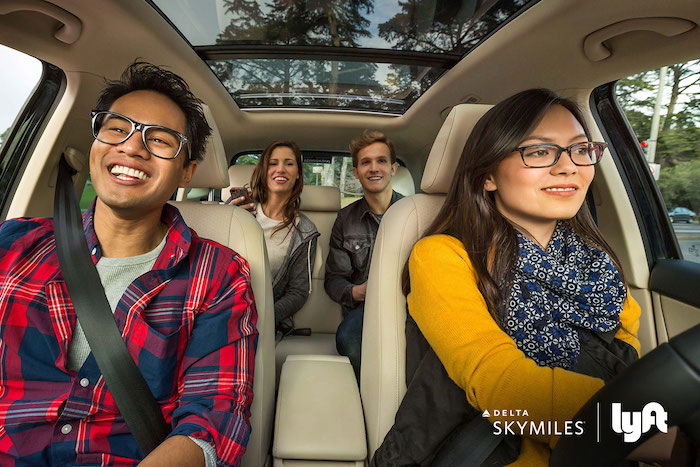 Here's how the new partnership works:
It's as simple as linking SkyMiles and Lyft accounts, and requesting a ride. All SkyMiles members are eligible. Customers who are not already enrolled in the SkyMiles program can sign up for free through the partner page or delta.com/enroll to become eligible. To download the Lyft app, visit lyft.com/app-sms.

SkyMiles member Lyft benefits offered exclusively at delta.com/lyft include:

One mile per dollar* spent on all rides, with unlimited mileage earning
Limited time launch bonus of two bonus miles for a total of three miles per $1* spent on Lyft ride(s) to or from any airport location
New rider $20 credit broken down into two $10 Lyft ride credits
All Lyft rides are all eligible to earn miles including Lyft Line, Classic, Plus and Premier

The new rider bonus isn't anything to get excited about, as there are plenty of referral bonuses out there. However, earning one SkyMile per dollar spent on Lyft rides, and three SkyMiles per dollar spent on Lyfts to and from the airport, is a very nice additional return for Lyft rides.
The triple miles for airport rides is available through August 31, 2017. Furthermore, the mileage earning for Lyft rides excludes taxes, tolls, tips, and fees.
Linking your SkyMiles and Lyft accounts is really easy. First you just have to enter your name and SkyMiles number.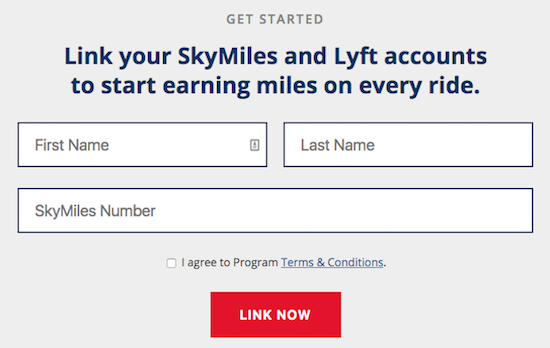 Then you're transferred over to Lyft to enter the phone number you have on file with Lyft.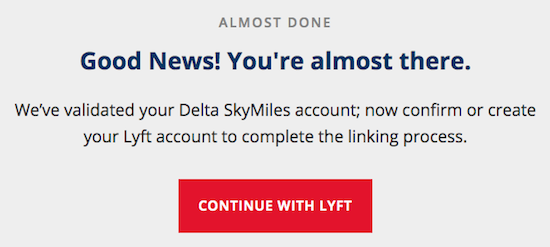 And then your accounts are linked — it's that easy.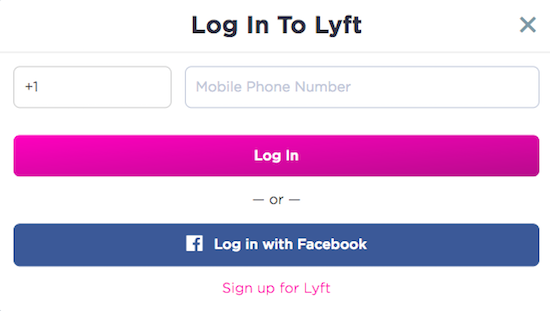 For more details, check out the full terms & conditions of this new partnership.
Bottom line
Kudos to Delta and Lyft on this new partnership. While one SkyMile per dollar spent isn't life changing, I'd value that at a return of a bit over a 1% return on Lyft spend, in addition to whatever else you earn through credit card spend. On top of that, for the next several months you can earn triple miles for rides to and from the airport.
Delta has been doing a good job with setting up new partnerships lately. For example, Delta and Airbnb also have a partnership, allowing SkyMiles members to earn miles for either hosting or staying with Airbnb.

Will you be taking advantage of the new partnership between Delta and Lyft?