Hello from Sydney! As many of you probably know, I flew the Etihad Residence from Abu Dhabi to Sydney yesterday, and it was the best flight of my life. The Residence lived up to the hype, and then some. I want to write about my experience, and plan to do so shortly, but I'm just having a… rough morning.
Before I say anything else, please let me emphasize that this post is tongue in cheek, I'm not actually asking for any sympathy, etc. There are real problems in the world, and this sure as heck ain't one of them.
I went to bed at 8PM yesterday and woke up at 3AM, and have literally been sitting in bed for three hours doing nothing. When I'm jetlagged I typically work nonstop when awake, but for some reason I just don't have that motivation this morning.
Perhaps a contributing factor is that I got my first good night of sleep since I started this trip, so maybe I'm just in a state of zen. But usually when I get off a flight I'm super excited to write about it and share the experience, but not this time. I almost want to draw out the report as much as possible so I can keep reliving the experience. Once the trip report is published I feel like that chapter is closed.
But more than that, I sort of feel like my flying life has peaked and there's nothing to look forward to anymore. 😉 The experience was just so damn good from the time I left my hotel in Abu Dhabi to the time I arrived at my hotel in Sydney, and it's tough coming to the realization that I'll probably never have it again.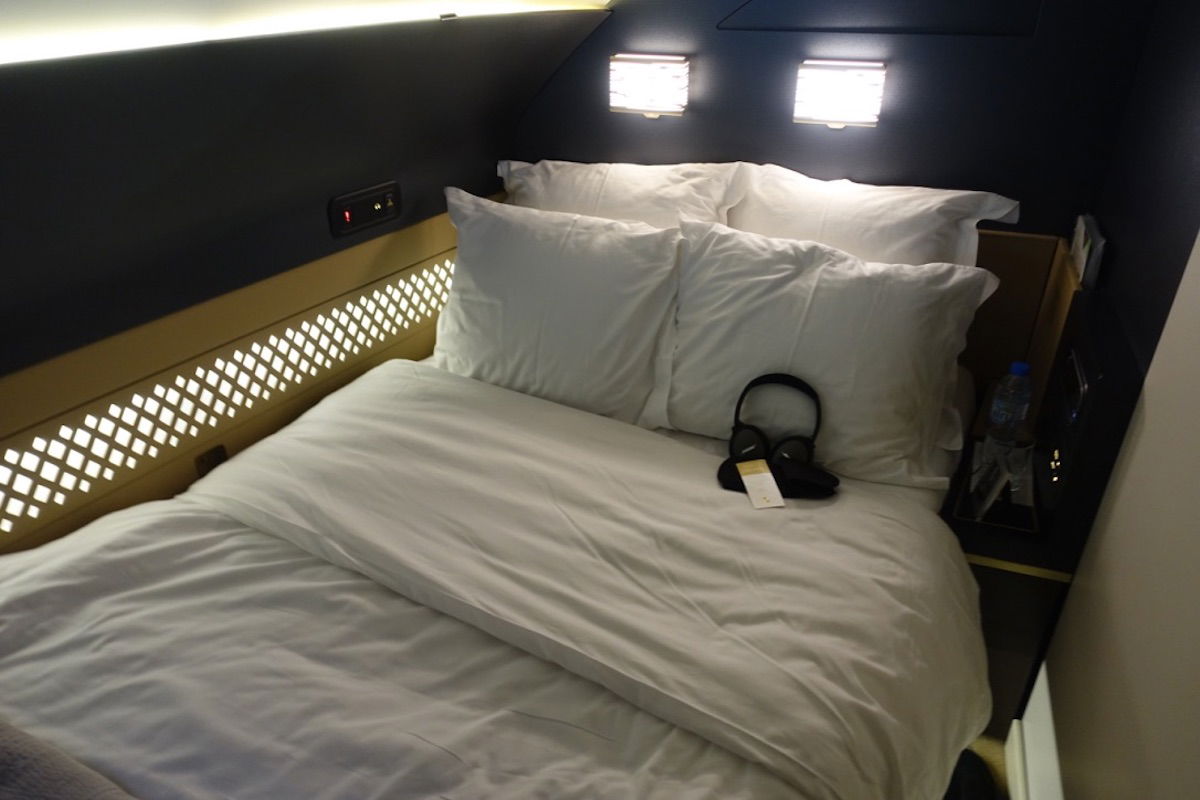 Folks, be happy if you've never tried the Residence — you can't miss what you don't know.
Damn you, Etihad!