An alternative title could have been "Something Big: Etihad Treated Me Better. Mercy!" However, I suspect that may have crossed the line for non-Shawn Mendes fans.
The aspect of the Etihad Residence experience that I wrote about most leading up to the flight was the ability to make special requests. There aren't many experiences in commercial aviation that can be customized, so this is something that makes the Residence unique.
I put a lot of thought into the requests prior to the flight based on the great suggestions you guys provided. I made a total of five requests, and they approved four of them in advance — unfortunately despite their best efforts, a pre-flight walk around of the plane was denied by the airport authority.
With that in mind, how did Etihad do in terms of delivering on my requests? Well, they executed all four brilliantly, and then some.
The four requests that they nailed
Here's how well Etihad executed the four requests that I made:
Laduree macarons
I requested Laduree macarons because I was curious how easily they'd be able to source them, as the nearest Laduree is in Dubai. Sure enough, Johan served me some beautiful macarons, I confirmed they were from Laduree, and they were delicious (well, in fairness I just had one because I was stuffed already, but…).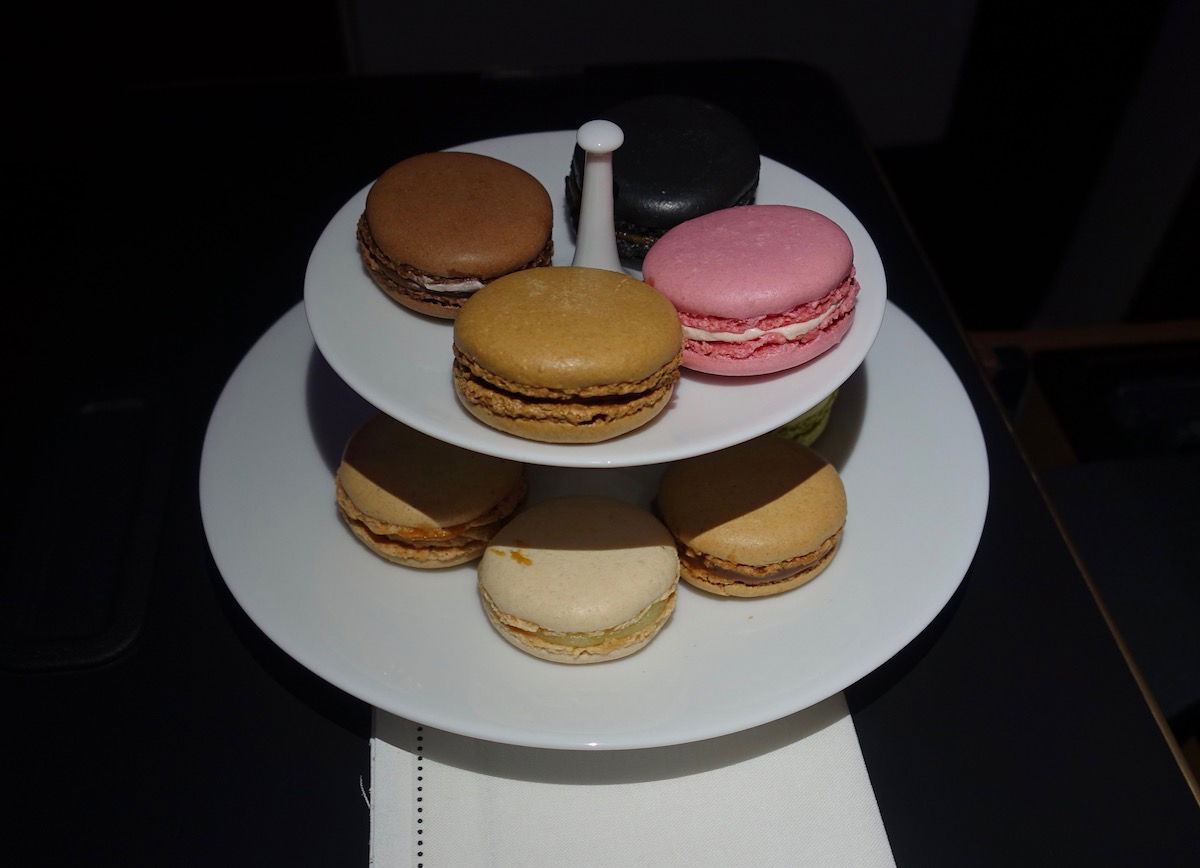 Cloudy Bay sauvignon blanc
My goal wasn't to request an especially expensive drink, but rather just to request a wine I really liked that isn't necessarily available everywhere. Not only did they load Cloudy Bay sauvignon blanc on the flight, but they also had it for me in the lounge. I'm quite embarrassed to admit that I never got around to drinking it in either place, though. Well done, Etihad!
Etihad model airplanes
As an aviation geek I asked if I could get an Etihad A380 model airplane. Well, on boarding Johan presented me with two beautiful (gold) wrapped presents, and they were both model planes — one was 1:200 scale, while the other 1:500 scale. Above and beyond!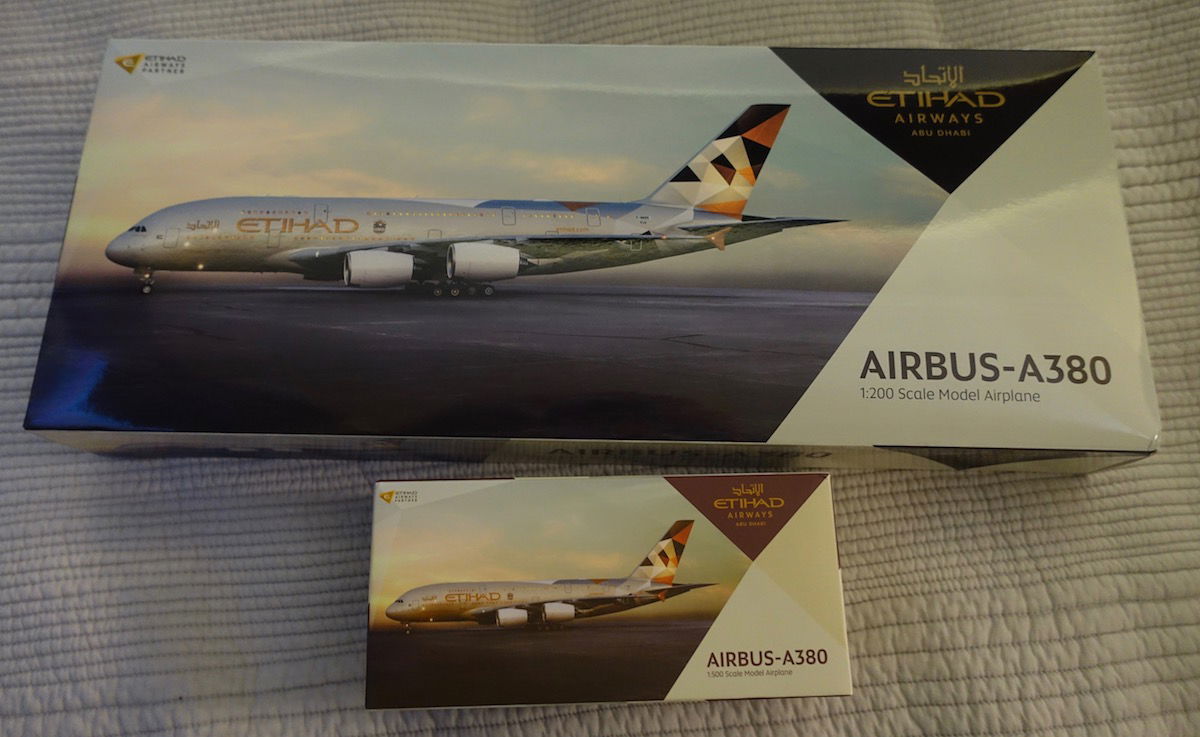 Lobster roll
Originally I was going to request any lobster dish, but a reader suggested specifically asking for a lobster roll, since they can be tough to make on the ground, let alone in the air.
I had the lobster roll as the pre-landing snack (my third lobster dish in the past 24 hours), and it was phenomenal. The lobster was great, and the roll itself was so fresh. I'm amazed they managed to execute this so well on a plane. It was also massive — I'm not sure the picture fully does justice to that.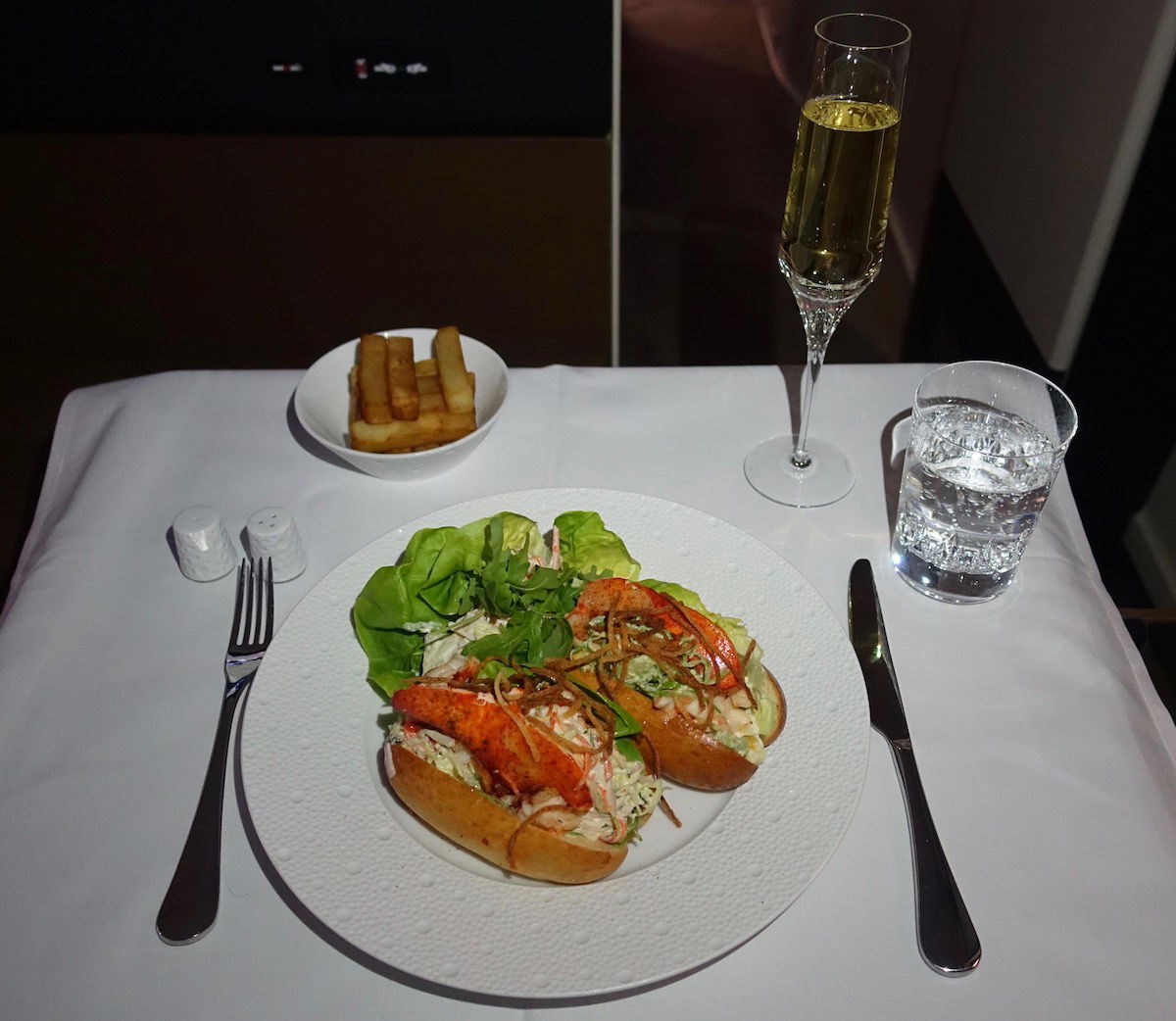 The four surprises that made me squeal
So not only did Etihad deliver on the four requests that I made, but clearly they saw some of the things that I had been joking about, and wanted to go above and beyond. It's not just about that they went above and beyond, but about how brilliantly they did so. Here are the four surprises they had for me during the flight. Seriously, a couple of these made me squeal.
A SIGNED SHAWN MENDES PICTURE
I don't remember the last time I've simultaneously been so embarrassed and also so giddy. After dinner Johan made my bed, and what was on the table next to it? A signed picture of Shawn Mendes.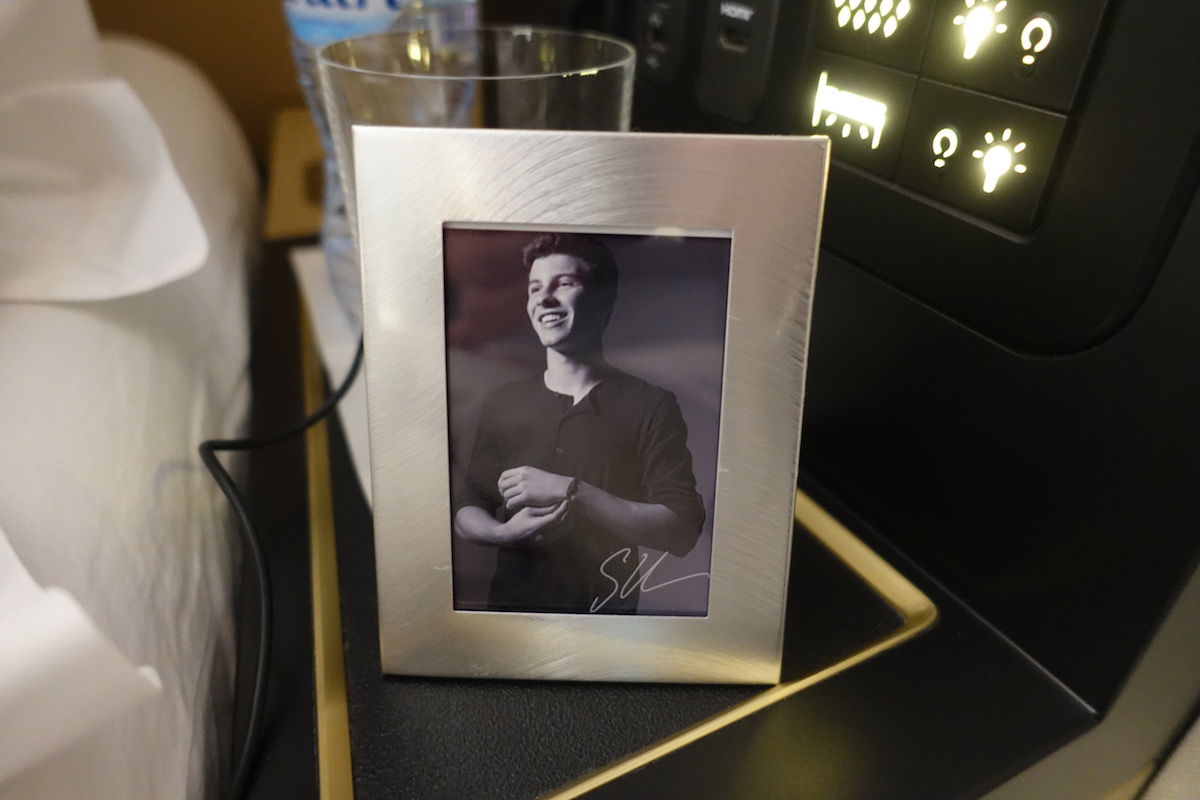 I flipped the hell out when I saw this (as anyone who was watching my Instagram story can confirm).
I mean… just… wow…
As I was photographing the turndown service I noticed that a box of tissues had been placed in the living room. Talk about anticipating needs (air at altitude can be pretty dry, so my nose tends to run).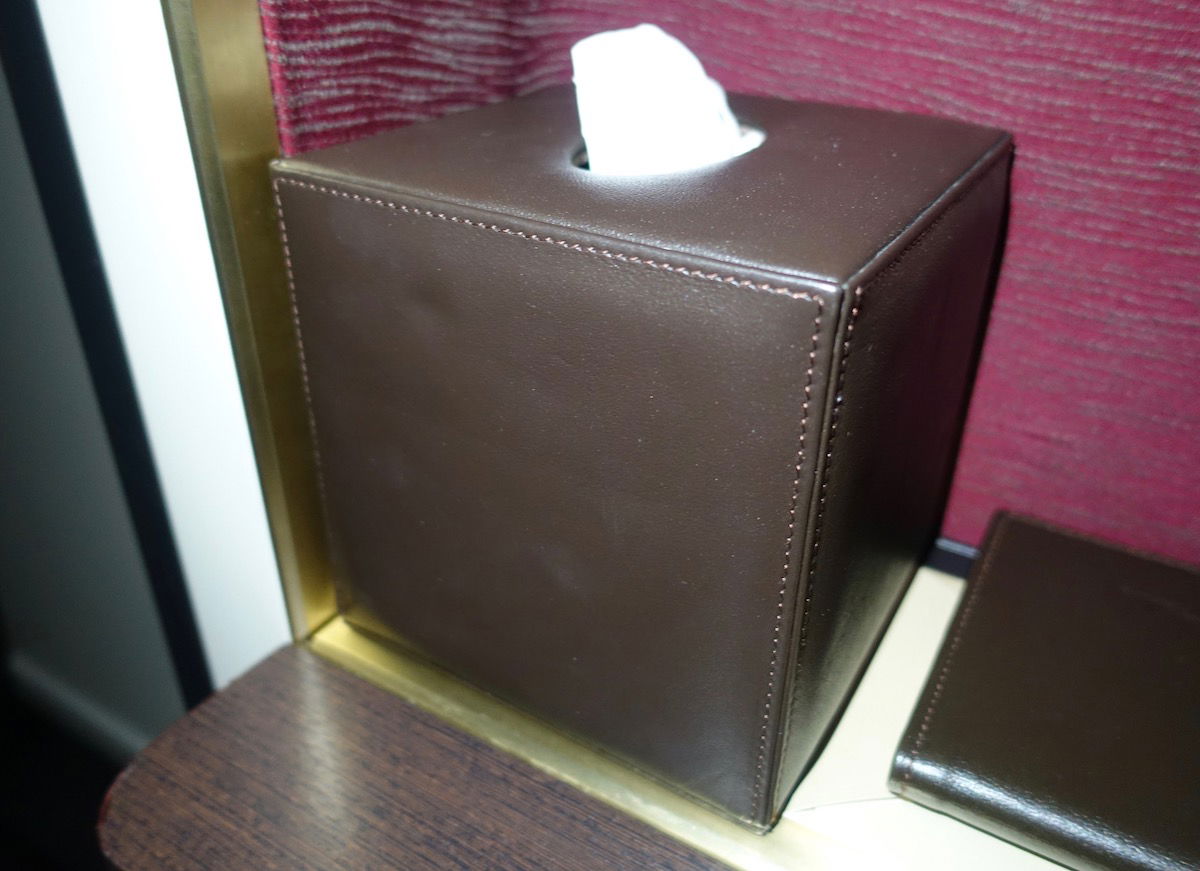 A monogrammed bathrobe
One of the coolest things about the Residence is that you have a private bathroom with shower. The number of amenities they have in the shower is incredible, and among these is a bathrobe. Who gets to wear a bathrobe on a plane?!?
Well, not only did I get a bathrobe, but it was monogrammed!!!! A monogrammed bathrobe with the Residence logo? Yes please! I'm going to start wearing this on top of everything.
Naturally I got to take it with me (after all, it was monogrammed). I also got 10 minutes of water, though only used five. Oops!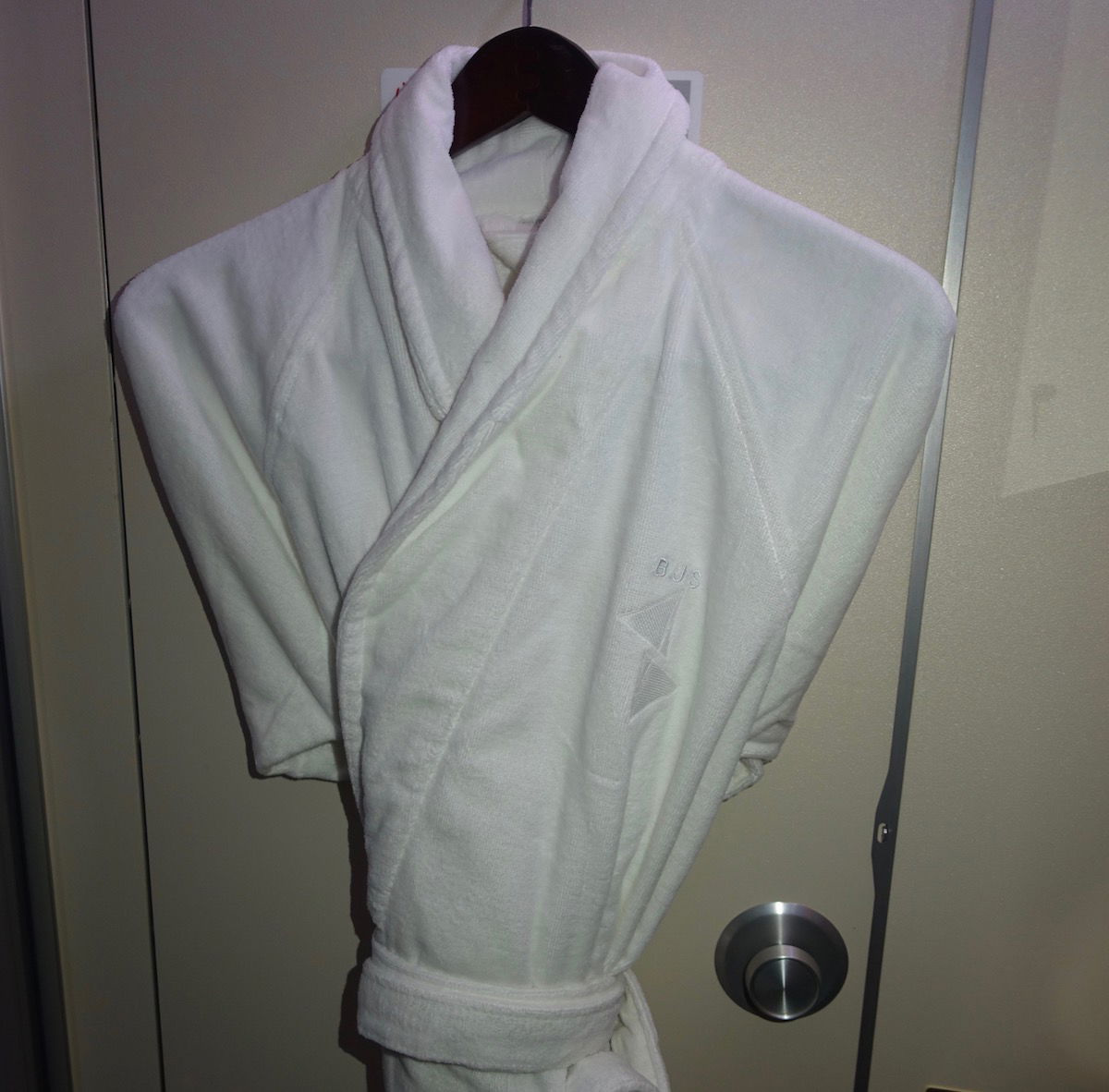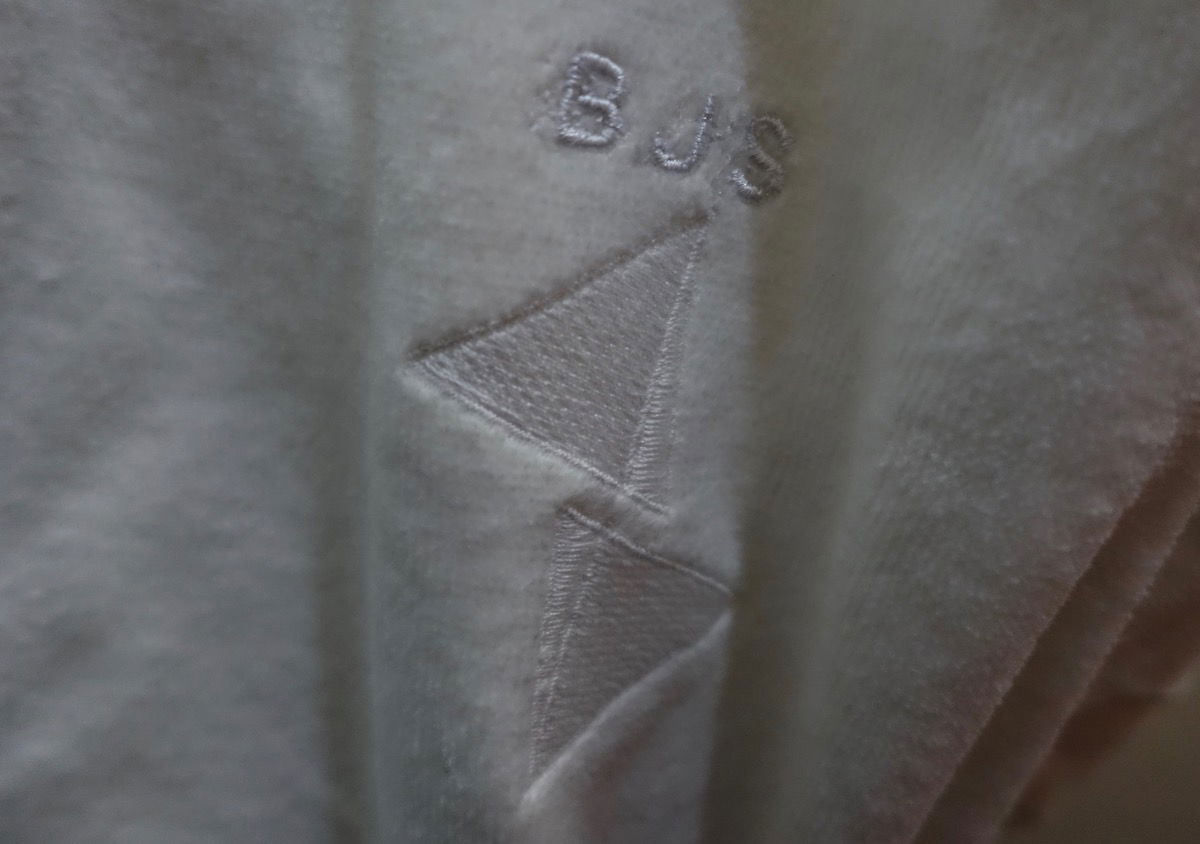 A loofah
Jokingly I mentioned how nice a loofah would be, just as a random detail. Well, sure enough there was a loofah waiting for me in the shower.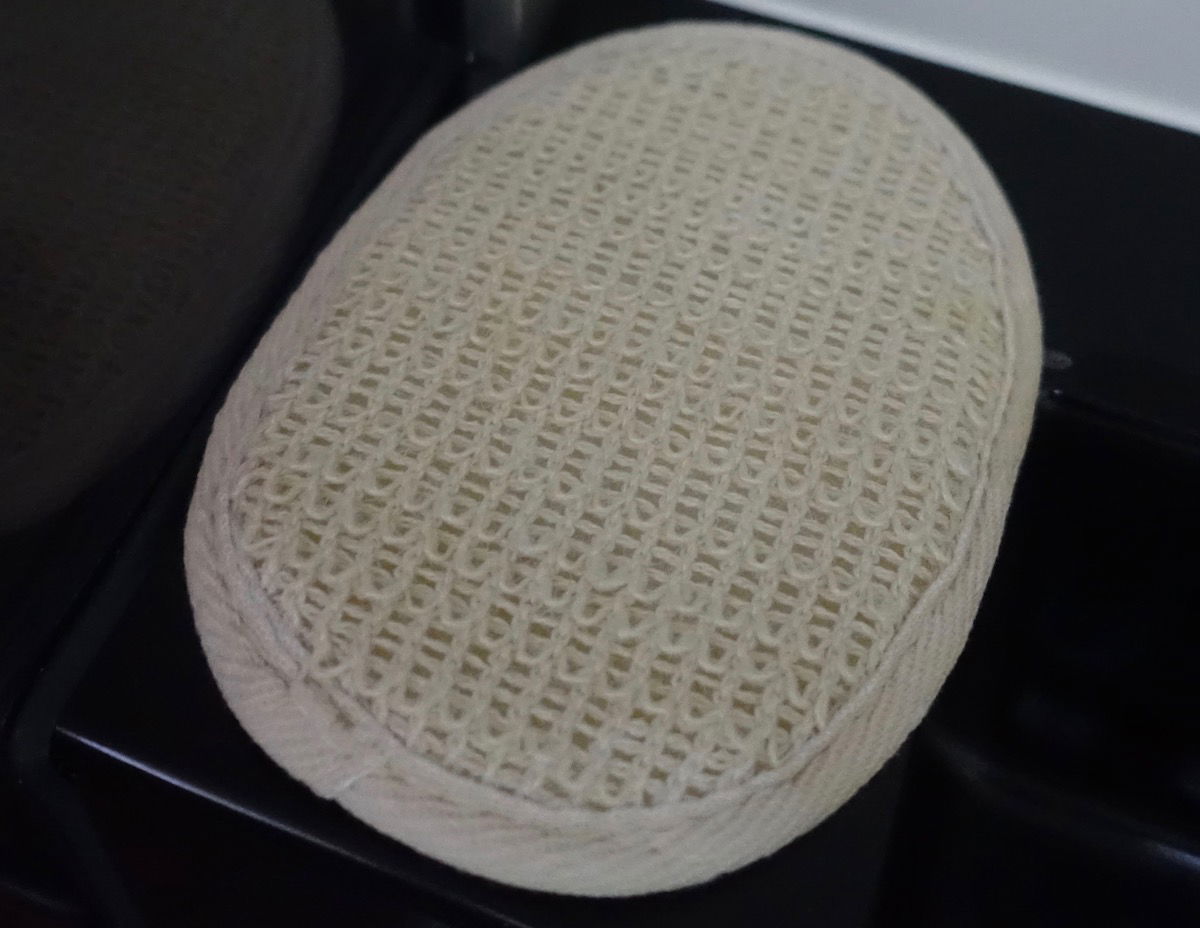 Dom Perignon 2006
I actually didn't request any special champagne, since I was curious to try the Billecart-Salmon 2004 Blanc de Blancs, rather than go with one of my old favorites. Well, not only did they load Billecart-Salmon 2004, but they also loaded a bottle of 2006 Dom Perignon.
Really this whole situation put unfair pressure on me. 😉 I started the flight with the bottle of 2004 Billecart-Salmon, but it's not like I was going to waste it after just one glass. So I worked on that bottle for the first half of the flight, and then the 2006 Dom Perignon for the second half of the flight.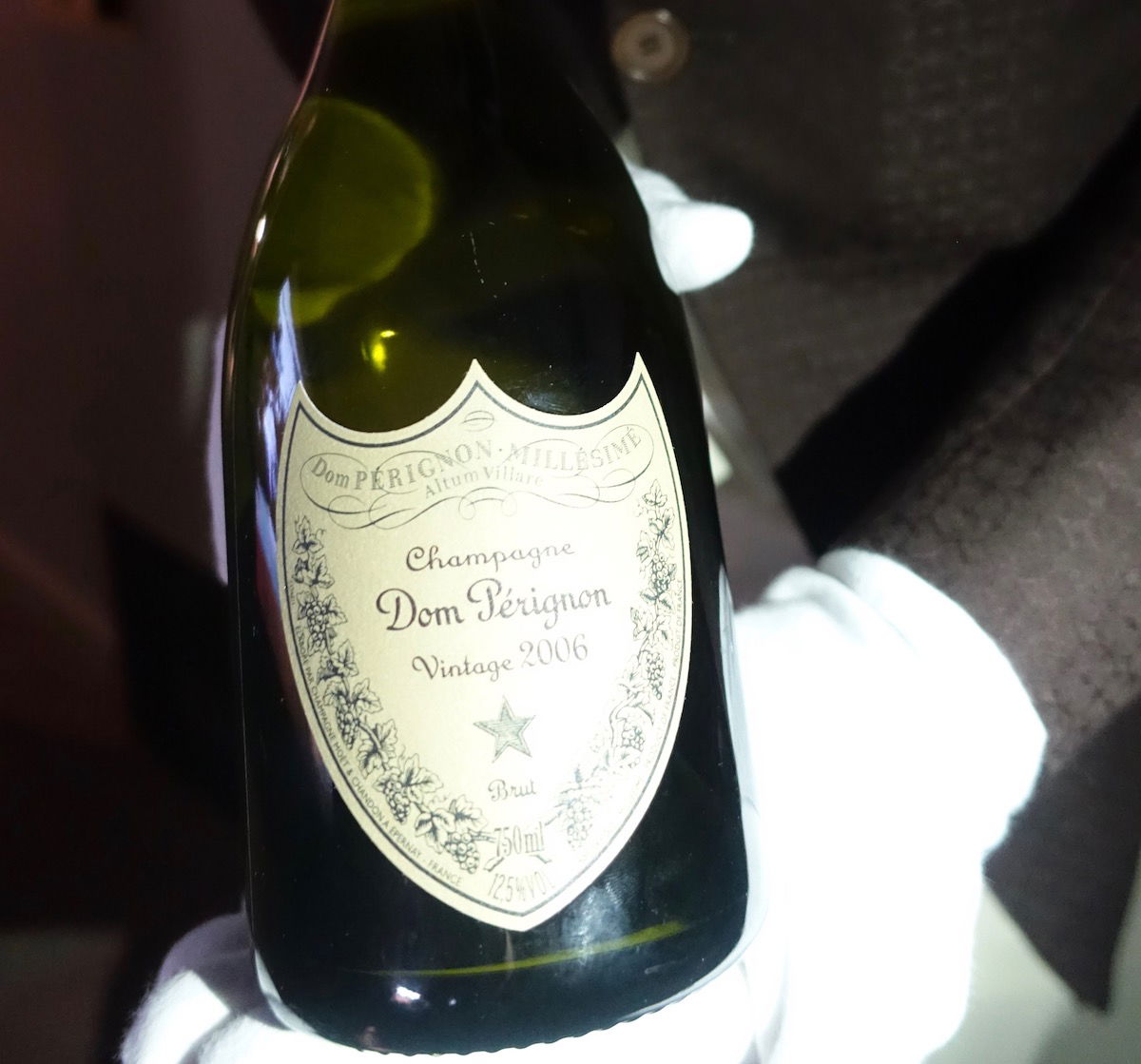 Bottom line
To say that Etihad went above and beyond would be the understatement of the year. The entire experience was flawless even without taking the above things into account. But this all goes so far beyond just the actual requests aspect of this.
At every stage of the experience I got the sense that everyone involved in the Residence takes so much pride in the product. From the lounge agents to the airport escorts to the butlers, it's a point of pride for the airline.
Furthermore, the way Johan delivered all these surprises was brilliant.
Thanks for an unforgettable flight, Etihad!