Priority Pass is the world's largest network of independent airport lounges, with over 1,000 participating lounges around the world. Some of these are airline lounges, some are contract lounges, and lately they're even expanding beyond that.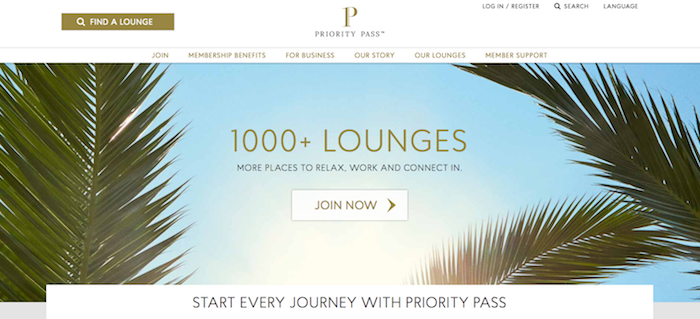 Priority Pass is getting creative with the "lounges" they're adding
I have to commend Priority Pass for how creative they've been getting in terms of adding locations for members, especially at airports where they have a hard time adding partner lounges. For example, last year the executive lounge at the Sofitel London Heathrow Terminal 5 was added to the Priority Pass network. This means you could use the hotel's club lounge during a long layover. Or in my case, I even used it when staying at the hotel, as they didn't actually verify that I was flying the same day.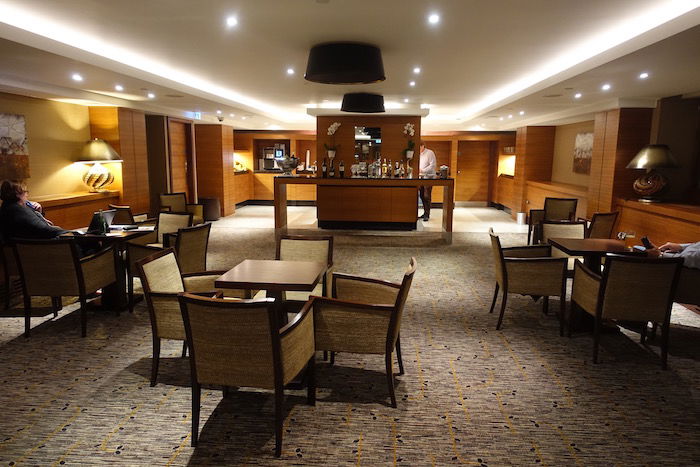 They've even added a restaurant at London Gatwick Airport to their network, where Priority Pass members get 15GBP of free food and drinks. They've also added restaurants at Sydney Airport, where Priority Pass members get 36AUD of free food and drinks; I shared my experience with that in a previous post.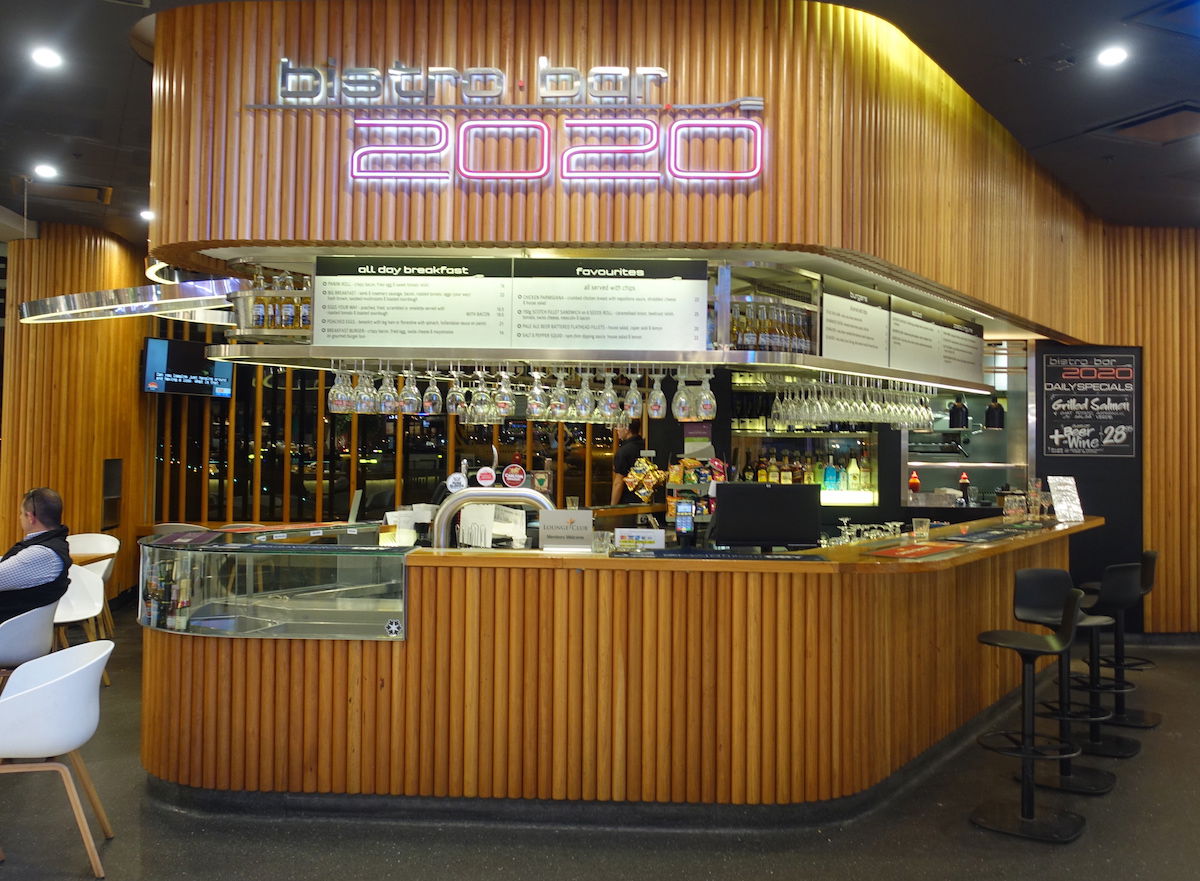 In the past few months Priority Pass has also added free rooms for one hour at Minute Suites locations in Dallas and Philadelphia.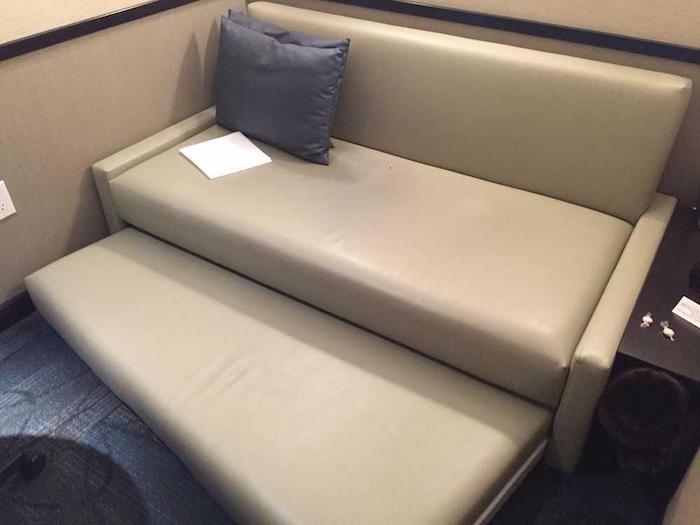 I appreciate their creativity, and that they're giving members more options outside of traditional airline lounges.
Priority Pass gets you access to sleep pods at Dubai Airport
I'm not sure if this is new or not, but I hadn't seen it before. It looks like Sleep 'N Fly Dubai Airport is available to Priority Pass members. It's located in Terminal 3 (out of which Emirates operates), across from gate A1.
The lounge is open 24 hours, and as a Priority Pass member you receive a pod for 2-3 hours depending on the time of day:
3 hours between 12PM and 10PM
2 hours between 10PM and 12PM

Here's how the pod is described:
Our 'Igloo' is the 2nd generation of state-of-the-art Sleep Pods we have been very succesfully operating at other airports since 2013. Super-stylish in design, extremely comfortable en par with an airline first class flat-bed seat, and highly functional in terms of features, our 'Igloo' is the perfect short-term resting solution for an airport transit.

Representing a blend of real Finnish wood, brown leather upholstery and a felt canvas, and wrapped by a funky fibreglass shell with a semi-gloss car finish, our 'Igloos' are not only functional and comfortable, but also a real pleaser to the eye!

Pod features include a 90°-180° seat to flat-bed, a 200 x 74 cm padded surface area for a good night's sleep, generous carry-on baggage storage and LED lighting with dimmer switch. Further amenities comprise an international power socket/USD charger, tinted sliding side windows, a solid wooden folding table (desk), as well as a slim storage area for tablets or mobile phones.

For privacy the manually operated felt canvas shade at the top can be partially or fully closed. The perforated sliding shade provides for ventilation inside the Pod; additional air flow may be achieved through the tinted sliding side windows and a green/red light indicates whether or not a Pod is in use.
This is a cool concept that I'd be curious to try out. Given that the Emirates first class and business class lounges don't have any beds, this seems like the best place in the terminal to get a quick nap in.
As a point of comparison, here's what pricing would be like for the pods if paying in cash: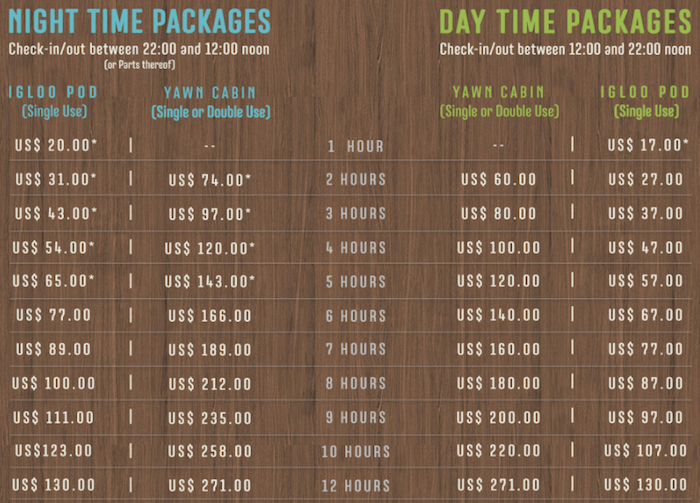 As you can see, a two hour nighttime package would cost $31, or a three hour daytime package would cost $37.
Has anyone use one of these airport sleep pods before? How was it?