For weeks we've been hearing rumors of an electronics ban being introduced on flights from Europe to the US. An announcement was initially expected last week, though late in the week we found out that the US Department of Homeland Security and European security officials would be meeting to discuss ways they can work together to prevent something like this from being enacted.
While all countries involved want their skies to be safe, they also want to minimize disruptions to passengers as much as possible, given that the cost and inconvenience of an electronics ban would be massive. Perhaps most important was that these various departments were sharing the information they had access to, so they can work together to come up with practical and effective solutions.
Well, the BBC is reporting that the electronics ban apparently won't be expanded to flights from European to the US after all. The report suggests that a four hour meeting happened in Brussels today to discuss threats to aviation security. While other measures may still be considered, the US doesn't have plans to extend the electronics ban that they presently have in place for flights from select Middle Eastern countries to the US. Per the story:
US and EU officials have decided against a ban on laptops and tablets in cabin baggage on flights from Europe.

The meeting was requested by EU officials after recent reports suggested US authorities had new information regarding laptop parts being turned into explosives.

An EU source described the briefing as vitally important.

The authorities had been assured by their US colleagues that the meeting signalled the start of an era of better communication on security issues under President Donald Trump.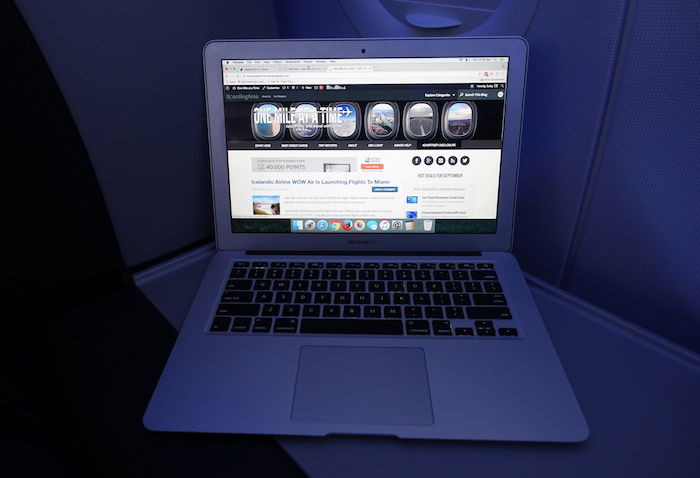 This is FANTASTIC news! However, given the speed at which things change, let's hope that this is actually a mutually agreed upon decision, and that one side doesn't change their mind in the coming days.
In the meantime, I consider this to be a very positive development.
(Tip of the hat to @BabushkaThe)