As many of you may remember, earlier this year I took a crazy three week round the world trip, which I couldn't share many details of at the time.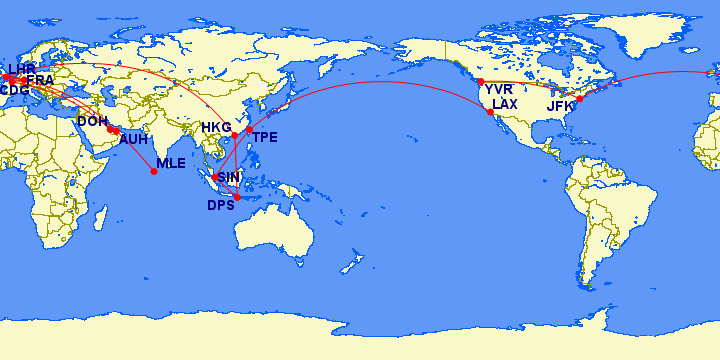 Well, I'm happy to now announce the details. I've teamed up with Bravo to create a travel web series, called "The Upgrade."

This is part of Bravo's travel platform, "Jet Set."
As part of this I took a crazy round the world trip which was booked almost entirely using miles & points. OMAAT is all about luxury experiences using miles and points (both in the air and on the ground), and this was intended to be an extension of that.
The series will last eight weeks, and you can expect new installments every Monday through Thursday morning, including a combination of videos and blog posts. It goes without saying that this is targeted as a wider audience, so advanced miles & points fanatics may not learn all that much when it comes to maximizing travel and earning and redeeming points.
At a minimum there's a lot of airline & hotel footage that you guys may enjoy, including EVA Air Hello Kitty Business Class, Cathay Pacific First Class, Etihad First Class, Qatar First Class, and Singapore Suites Class. Ford joined me for part of the trip, so he's in there as well.
Our destinations included Bali, Hong Kong, Abu Dhabi, Dubai, the Maldives, Paris, and New York. You can check out the entire playlist of videos here (and this should work internationally as well):
This whole experience was fun but exhausting. I write a vast majority of the content for the blog, so even without any special projects going on, I'm working a bare minimum of eight hours per day. As anyone who reads this blog knows, the content didn't slow down during this trip. So it was a sleepless three weeks, but was fun as well, thanks largely to the great producers I was traveling with.
The process for this was also much different than any reviews I've done for OMAAT. When I write my own reviews I can sort of include whatever I'd like, while working with a bigger network meant we couldn't include many of the interactions with airline staff, etc., and certainly couldn't include strangers in the video. While airlines seemed excited about this at first, getting them to actually sign off on this was significantly more challenging, so we more or less went into this undercover.
The series just kicked off this week, and the first three installments are now live. The first week covers our journey to Bali, including an EVA Air Hello Kitty flight from Taipei to Singapore, which was pretty awesome.
You can find the first three installments here: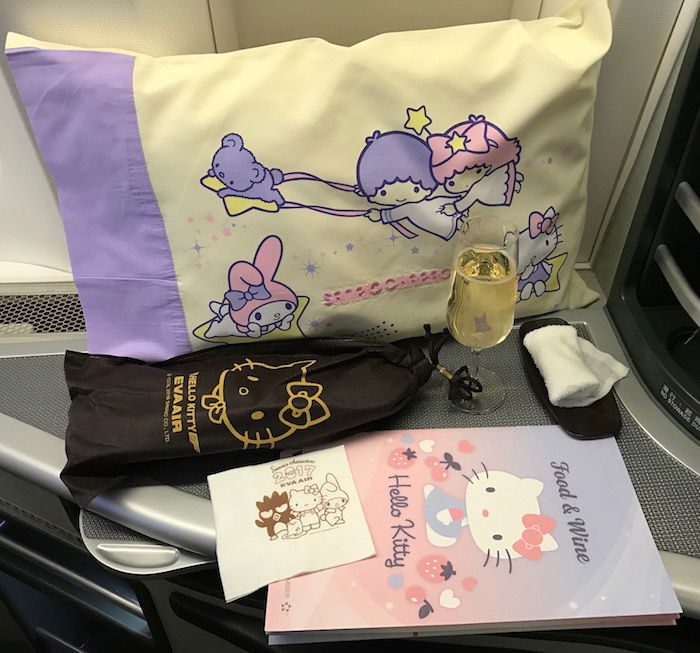 Thanks for tuning in, and hopefully you guys enjoy this, as it's a very different format than what you usually get on the blog.