Hello from Florida!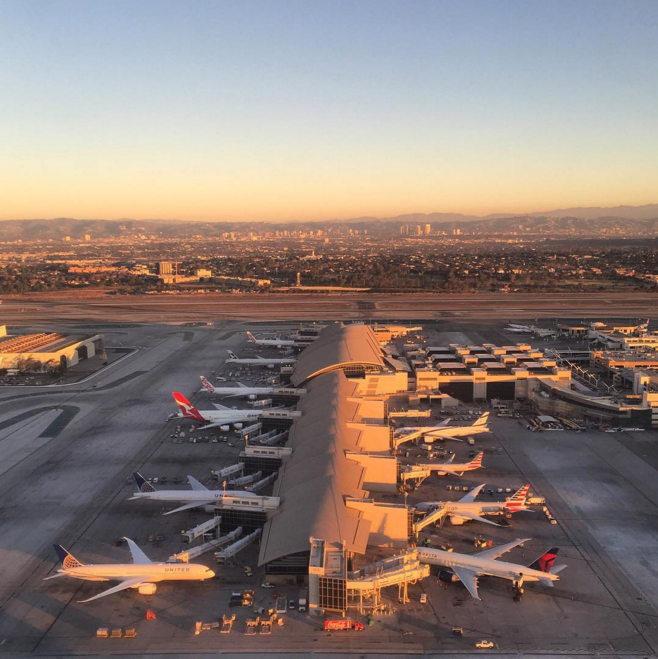 I'm here visiting my parents after a very early flight from Los Angeles. The views on departure more than made up for the early start.
Featured Stories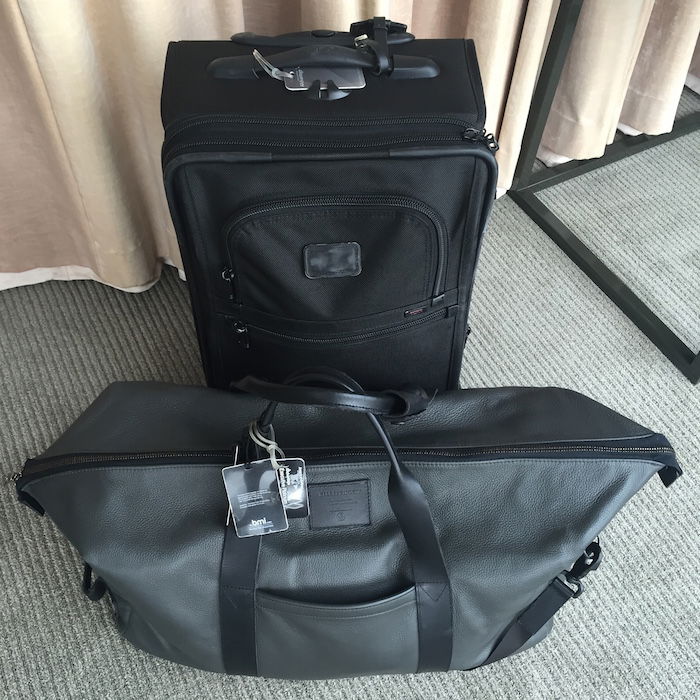 If it doesn't fit in my carry-on, I don't need it. And I have limited carry-on space, so it makes me think long and hard about every object in my bag.
With that in mind, I figured I'd share the nine "gadgets" I have in my carry-on at all times. I'm sharing the specific ones I have, though am not suggesting there aren't better brands/options out there (if you know of better ones, by all means chime in — that's what the comments section is for!).
These (along with the items mentioned in our Holiday Gift Guide), can make great last-minute gifts as well!
---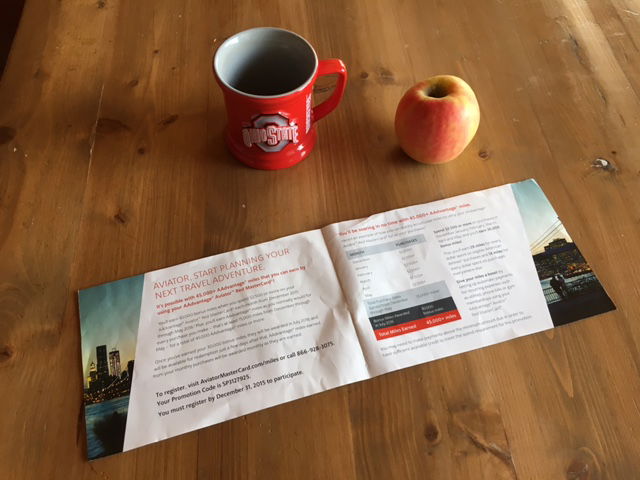 I can't really remember seeing so many credit card bonus spend offers in such a short time. It seems that the banks are really jostling to get their card to the top of our wallets this holiday season. Last month I highlighted three of these offers that I had received, some of which were targeted. Those offers were all relatively small in magnitude, though they did offer a pretty good return.
Well apparently the arms race continues as I received a similar (possibly targeted) offer for my Barclaycard AAdvantage Aviator. Only this time, Barclaycard upped the ante considerably — with the opportunity to buy American miles at 0.83 cents each with virtually no effort.
---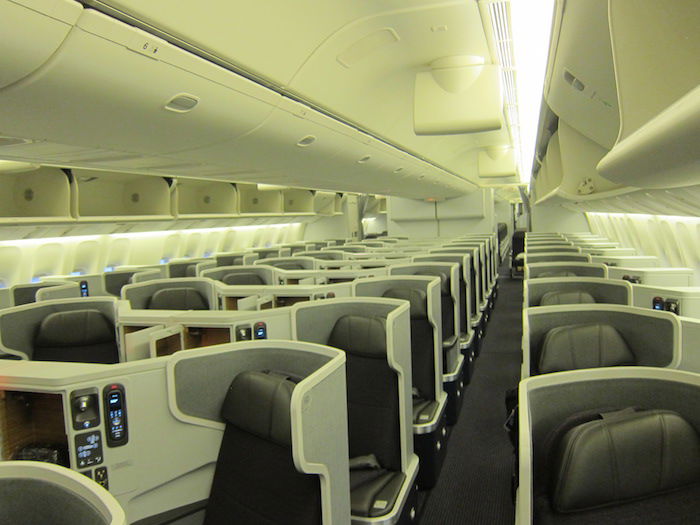 One of the most valuable perks of being an American Executive Platinum member are the systemwide upgrades you get for qualifying for status. This year you still get eight of them for qualifying for Executive Platinum, whilestarting next year you get only four of them.
Still, as of now they're extremely valuable, and I've yet to have one of these not clear on a longhaul flight. So that's awesome.
However, I do always struggle a bit with deciding how and when to redeem them.
---
TIPS: Earning Miles & Promos
Buy American Miles For ~1.8 Cents Each — Lowest Cost In Years
Great Targeted Offer For AAdvantage Aviator Cardholders
I Finally Status Matched To Hilton Diamond!
Delta Comfort+ Mileage Accrual Updates
Citi Authorized User Admirals Club Benefit Terms
My Incredible IHG Accelerate 2016 Promotion
Hilton Double Your Honors Promo Returns In 2016
Is This The Secret To Hilton Diamond Suite Upgrades?
Why The New Citi Executive Card Lounge Benefit Is So Generous
Register For Starwood's "Take Two" Promotion
~$620 Fares To Beijing This Winter On American
AWESOME: New Lounge Access Perks On Citi AAdvantage Executive Card
Awesome Deal: Discounted Nordstrom Gift Cards
Last Chance To Buy LifeMiles With A 150% Bonus
Limited Time: Fly The Finnair A350 To The US
Bose Noise Cancelling Headphones On Sale
Why It Pays To Get The Amex Premier Rewards Gold Card Soon
TRICKS: Redeeming Miles
Hyatt Gold Passport Is Back In Business
At What Rate Will Starpoints Convert Into Marriott Rewards Points?
Does The Merger Impact How I'm Redeeming Starpoints?
My Single Best Tip For Maximizing Points Redemptions (& More)!
Book Your Hyatt Stays Before Gold Passport Outage
Hyatt Diamond Benefits: What You Need To Know
Strategy For Redeeming American Systemwide Upgrades?
TRAVEL With Ben (Lucky)
Getting A Head Start On Executive Platinum Status For 2016
Why I Reported My Driver to Lyft
Dear American: Retire Your MD-80s!
9 Travel Gadgets I Have In My Carry-On
Guaranteed Way To Make Sure Your Luggage Never Gets Stolen
REVIEWS & Trip Reports
Review: Malaysia Airlines First Class Lounge Kuala Lumpur Airport
Review: Malaysia Airlines Business Class 737 Kuala Lumpur To Bali
Review: Mandarin Oriental Kuala Lumpur
Review: Cathay Pacific Business Class A330 Hong Kong To Kuala Lumpur
Review: Cathay Pacific The Pier First Class Lounge Hong Kong Airport
NEWS & Updates
Last Chance For Extra US Passport Pages
American Flying A321T On 187 Mile Flight
10 Things Allied Passport & Visa Service Love (And Hate!) About Their Customers
Starwood Appoints New CEO For 2nd Time This Year
How The Paris Attacks Have Impacted Airlines
British Airways 777 Which Set Fire In Las Vegas Will Fly Again
United MileagePlus Elite Mileage Earnings Rates Increasing
Qatar Airways Inflight Wifi Improvements Coming
Woman Found Dead In Frankfurt Hotel Following Exorcism
Emirates Takes A380 Off US Route For The First Time
Kuwait Airways Cancels New York Route Over Refusal To Fly Israelis
How NOT To Solve A Dispute Over A Hotel Bill
Delta One Sleep Suits On Sydney & Shanghai Flights As Of Today
Jet Airways Cuts Brussels, Launches New Delta Partnership
More Design Hotels Join SPG Portfolio
K-Pop Group Lied About Problems With US Immigration
K-Pop Act Mistaken For Prostitutes At US Immigration
---
Hope everyone has safe travels this week, and a very Merry Christmas!