Inflight Wi-Fi is an amenity which has become progressively more important to me over the years, to the point that it largely factors into which airline I fly (particularly on weekdays, when I hate being disconnected). Among the "big three" Gulf carriers, Emirates and Etihad have definitely been leading the way when it comes to inflight Wi-Fi. Both airlines offer Wi-Fi throughout a vast majority of their longhaul fleet:
Emirates Wi-Fi is close to being free, which is both a blessing and a curse — it's great to get free Wi-Fi, but it's also really slow due to the amount of people using it
Etihad typically charges ~$20 for unlimited data for 24 hours, and I find the speeds to be excellent; I think they have the best inflight Wi-Fi offering of any airline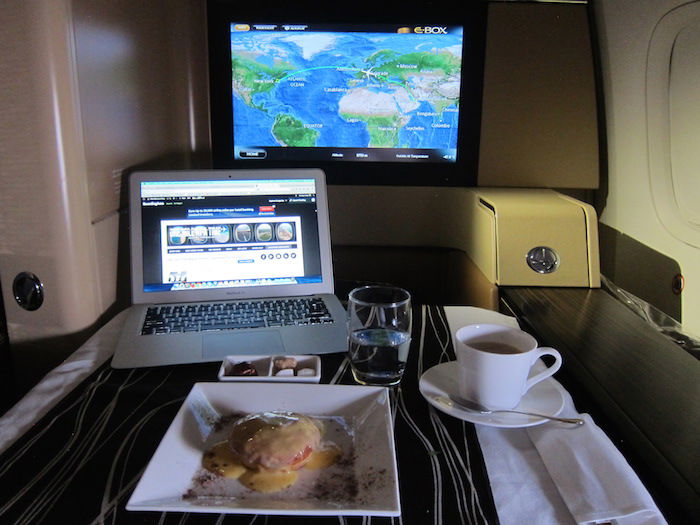 My office in the sky on Etihad Airways
Qatar Airways is sort of lagging the competition, however:
Qatar Airways doesn't have Wi-Fi on their 777s, which are the backbone of their fleet, and also don't offer Wi-Fi on most of their A320s, A330s, and A340s
Qatar Airways uses OnAir for Wi-Fi on their other planes — like the A350, A380, and 787 — though on some planes they charge based on usage rather than duration of flight, which can get really costly
In some instances Qatar Airways gives premium passengers Wi-Fi vouchers, though not with any consistency, and most of the time they were only valid for a few hours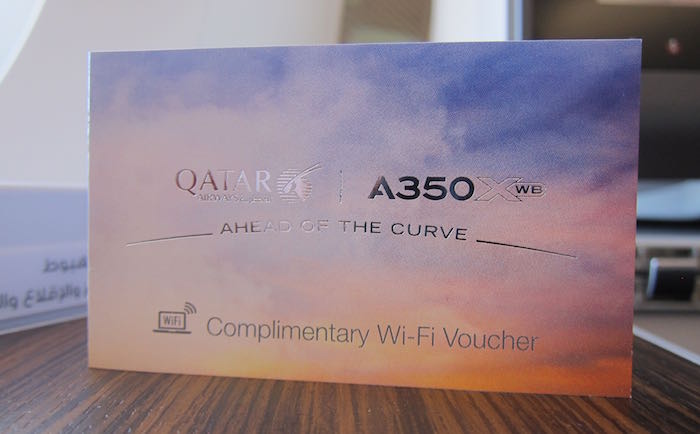 Qatar Airways Wi-Fi voucher
The good news is that Qatar Airways is changing their Wi-Fi provider later this week, and they'll be charging a flat fee based on the amount of time you use it, rather than based on usage. Via Doha News:
Qatar Airways has said it will overhaul its in-flight Wifi service later this week, using technology from local telecom firm Ooredoo that will be added to all aircraft in the carrier's fleet by next year.

Under the new service, passengers will be able to watch videos – as well as check email and surf the Internet – for free for the first 15 minutes.

After that, customers will pay $5 for the first hour and $10 for the next three hours. Alternatively, customers can pay $20 for unlimited Wifi for the entire flight, regardless of its duration.

Starting on National Day, Dec. 18, the service will be activated on 65 planes in the carrier's fleet, including all its A319s, A350s, A380s and Boeing 787s, as well as some of its A320 and A330 aircraft.

It will be expanded to all of Qatar's Airways' 173 planes by June 2016, officials said, adding that the service can be accessed using laptops, tablets, smartphones and other Wifi enabled devices.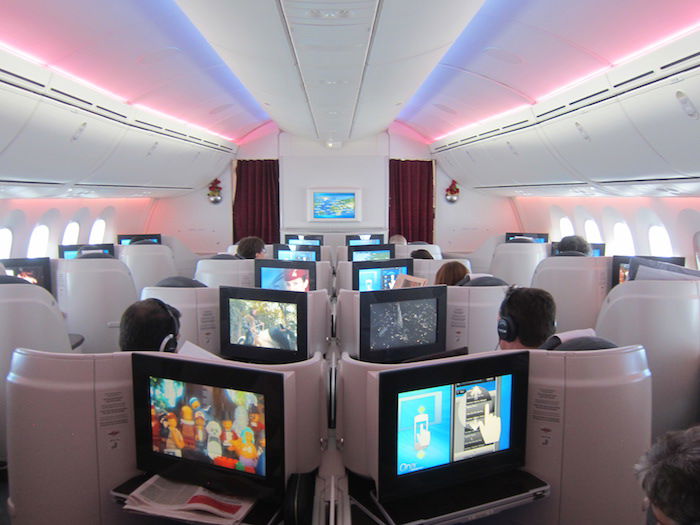 Qatar Airways 787 business class
I far prefer this pricing model:
15 minutes of free Wi-Fi
$5 for the first hour of Wi-Fi
$10 for the next three hours of Wi-Fi
$20 for Wi-Fi for the duration of the flight
Perhaps the more exciting news is that Qatar's entire fleet will supposedly be getting Wi-Fi by June 2016, including their 777s. That seems a bit optimistic to me, and I don't always take what Qatar Airways says at face value (to say the least). But their intent to install Wi-Fi on the 777s is great news.
I also love the quote they have from Qatar Airways' CEO, Akbar Al Baker:
"I'm known to be very stingy, so we cannot make everything (for) free all the time," Qatar Airways CEO Akbar Al Baker joked at a press conference earlier today to announce Ooredoo as Qatar Airways' exclusive Wifi provider for the next three years.
Hah!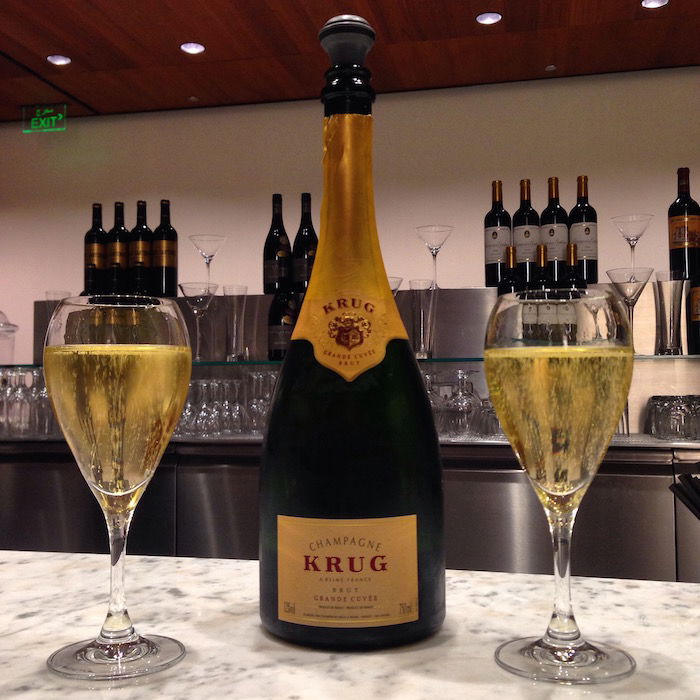 At least Al Baker is generous in serving business class passengers Krug in the Al Mourjan Lounge
Bottom line
I'm excited to see Qatar Airways improve the Wi-Fi situation throughout their fleet. Not only will Wi-Fi become less expensive on planes which already have Wi-Fi, but over the coming months it looks like it will also be expanded to the rest of their fleet. This is great news for those in the US, given that Qatar Airways primarily flies 777s here.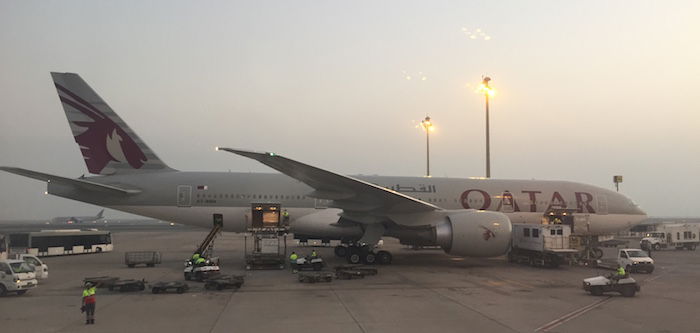 Qatar Airways 777
Here's to hoping the new provider also comes with better Wi-Fi speeds.
How important is Wi-Fi to you on international flights?