Wow, things sure are getting interesting at Starwood.
In February of this year Starwood's former CEO, Frits van Paasschen, resigned abruptly. This announcement caught a lot of people off guard. Starwood had been underperforming when it comes to limited service hotels, something which investors weren't happy about. Adam Aron was appointed as the new CEO, with the goal of pointing Starwood in a new direction.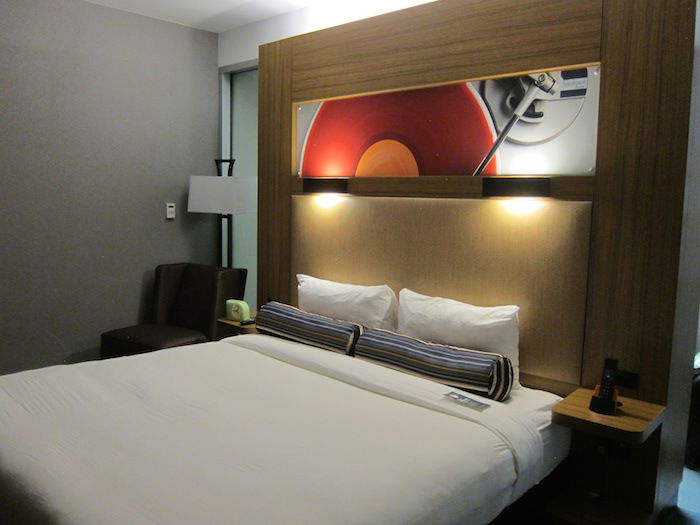 Aloft, one of Starwood's growing limited service brands
While the sudden change in leadership was surprising, eventually it started to make sense even from the "outside." Starwood was absolutely determined to announce a merger before the end of the year. There was all kinds of speculation of takeovers, from Chinese investors to a possible merger with Hyatt.
In mid-November it was finally announced that Marriott would be taking over Starwood in a $12.2 billion deal which is expected to close in mid-2016 [update: you can read all the details of the new Marriott-SPG program here]. In retrospect the change of leadership made sense — clearly Starwood knew from the beginning of the year that they wanted a merger, and Adam Aron was intended to be a transitionary CEO.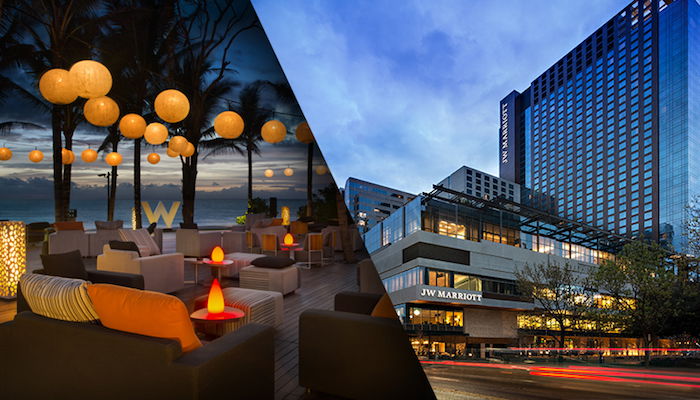 However, oddly Adam Aron has just resigned as CEO of Starwood, as he will become president of AMC Entertainment. On the surface him resigning makes more sense than the previous resignation, given that he has another gig lined up which will presumably be more long term. With Starwood he'd likely be out of a job by the middle of next year.
Still, it seems odd for someone who seems to be a transitionary CEO to leave in the middle of a merger, when presumably his role would be eliminated in the coming year anyway. I figured he'd have some huge performance bonus for a successful merger, but I guess the offer from AMC is more lucrative for him. Or maybe there's more to the story (there usually is).
Starwood's new CEO as of December 31, 2015, will be Thomas B. Mangas, who is currently Starwood's Executive Vice President and Chief Financial Officer.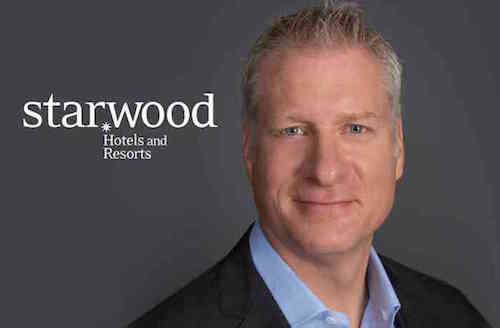 Bruce W. Duncan, Chairman of the Board, said, "On behalf of Starwood's Board of Directors, I would like to thank Adam for stepping in to lead our company during a pivotal time in Starwood's history. He accomplished much during his tenure as CEO, and contributed in countless ways as a member of our Board for nearly a decade. He leaves the company in excellent hands with Tom, a valued leader on our team who was instrumental in our review of our strategic alternatives and will continue to oversee the completion of our combination with Marriott."

Aron said, "It has been a privilege to lead an extraordinary team of people around the world who, through their creativity and innovation, have changed the hospitality industry and the hotel experience in meaningful ways. I am proud of what we have accomplished together with reinvigorated existing brands, the launch of new brands, accelerated growth and our game-changing merger with Marriott to soon become the biggest and best hotel company in the world."

Mangas has been Executive Vice President and Chief Financial Officer since September 2014, responsible for the global accounting, tax, treasury, strategic planning, corporate development, risk management, investor relations and supply chain functions. Prior to joining Starwood, Mr. Mangas served as Executive Vice President and Chief Executive Officer of Armstrong Floor Products, a division of Armstrong World Industries, Inc. (NYSE: AWI). From 2010 to 2013, he was Senior Vice President and Chief Financial Officer of Armstrong World Industries, Inc., where he was responsible for finance, investor relations, information technology and global business services. Previously, Mr. Mangas spent 20 years at The Procter & Gamble Company (NYSE: PG) in increasingly senior finance and accounting positions.
Am I the only one that finds all of this a bit strange?
Once Starwood was set on a takeover they hired a new transitionary CEO who would be focused on that (that part makes sense)
Less than a year after being appointed, and during the early stages of the merger, he resigns and someone else is appointed CEO
While I doubt Aron was pushed out based on the fact he already has a job lined up elsewhere, aren't there generally performance bonuses tied to the closing of a major takeover like this?
Very interesting times at Starwood for sure. I'm curious to see what practical implications this has, or if the new CEO is basically just a "puppet" for the merger proceedings.
What do you make of this rather curious mid-merger resignation?