Update: American Airlines is ending MD-80 operations as of September 4, 2019.
American is in the process of renewing their fleet, which I give them a lot of credit for. It has been awesome to see them transform from an airline with one of the oldest fleets in the US to one of the most modern fleets.
Their 777-300ERs are gorgeous.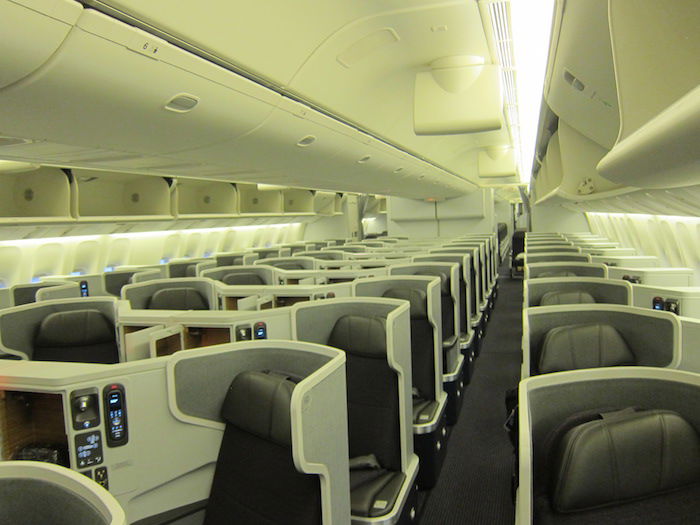 And even their new domestic A319s, A321s, and 737s are perfectly nice.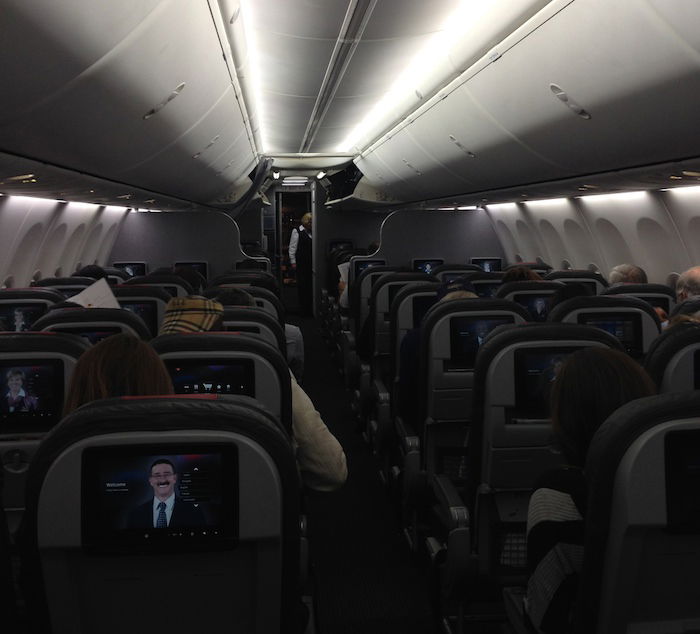 American's fleet modernization has largely centered around them retiring their MD-80s, most of which are older than I am. The planes are disgusting — they smell terrible, they're loud, they have no in-flight entertainment/110v adapters, and the interiors just feel nasty.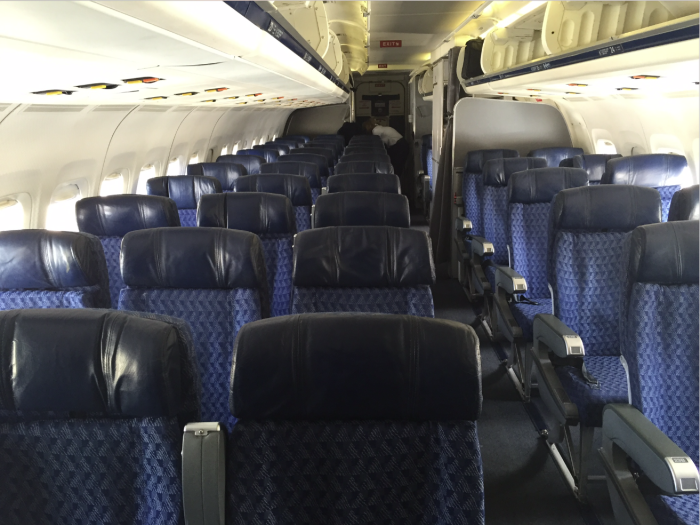 American has slowed down their MD-80 retirement, so we're still seeing more of these than we were supposed to. Why? Because oil prices are down, so it's still economical for them to fly these gas guzzlers, given that they're all paid off, as far as I know. And clearly passenger experience isn't actually that important.
American recently changed their operations at DFW so that the same plane types depart from the same terminals, in an attempt to streamline operations. The DFW plane assignment system is as follows:
737s, 757s, and A321s will depart from the A Concourse
A319s and MD-80s will depart from the C Concourse
International flights will mostly depart from the D Concourse
The lower C Concourse (gates C2-15) will act as overflow gates
In other words, with the exception of international flights, all MD-80s depart from the "A Concourse." I'm flying my first MD-80 in a while today. Before boarding even started, I was at the gate and listening to how the flight next to us had a mechanical problem which caused a significant delay.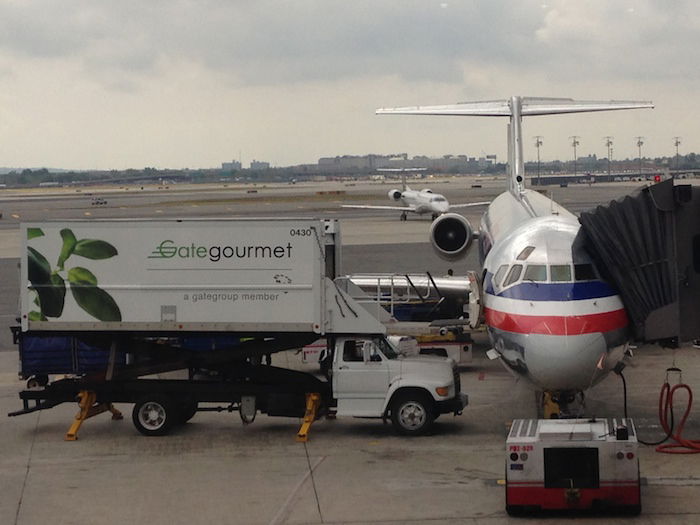 I was sort of appalled by the way the gate agent announced the delay. He didn't bother saying "sorry for any inconvenience" or "we appreciate your patience and we'll keep you updated if anything changes," but instead just matter of factly said "there's a mechanical problem with the plane and we will give you a further update in 45 minutes."
Then as boarding for our flight was supposed to start, we were informed we also had a mechanical problem with our plane. There was something wrong with the windshield. 15 minutes later we were informed that the plane couldn't be fixed, and they'd try to find us a new one.
I headed to the Admirals Club, and after checking in I went up to the service desk and gave the friendly agent my boarding pass:
Me: "Any chance you'll make an announcement in the club when they find a replacement plane for this flight?"
Admirals Club agent: "Sure. Along with all the other flights which have mechanical problems. I just wish there were one day without these mechanical problems."
Me: "I can't even imagine how tough your job must have gotten since they're flying all the MD-80s out of this concourse. Might be time to relocate to another concourse."
Admirals Club agent: "We were just talking about it. It's a mess. You have no clue."
I guess what sort of put this into perspective is that I've long been an American loyalist, thanks in large part to their superior loyalty program. I've been a lot more forgiving of their poor operational performance (compared to Delta) than I usually would be, because I sort of unconditionally loved the airline.
Ford is flying with me and asked "so why do you love American again?" Which is a perfectly valid question in a terminal with as many flights delayed as on-time, and all for reasons within the airline's control. All we want to do is get on our 25+ year old plane and get to our destination.
I guess big picture I'm coming to terms with finally being able to look at American more objectively now that their frequent flyer program will no longer be a point of differentiation. With the changes to their loyalty program, they need to be a good airline on their own merit. And these MD-80s certainly aren't contributing to that.
Here's to hoping they find a replacement plane soon!