Jet Airways, the Indian airline which is partly owned by Etihad, has long had an interesting mini-hub in Brussels. Their North American destinations include Newark and Toronto, though they only serve them through Brussels. From there the flights continue to Delhi and Mumbai.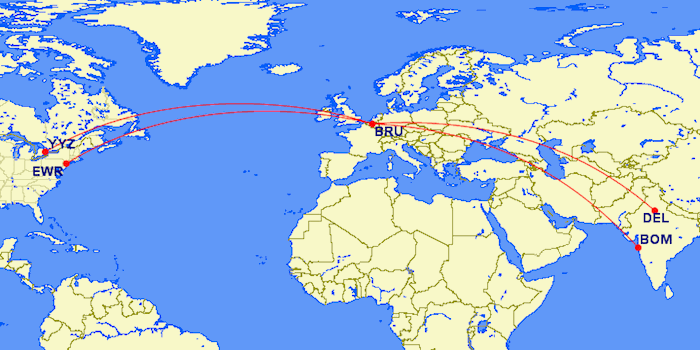 It's a really cool setup since all four flights arrive and depart in Brussels within minutes of one another. So for an hour you have four Jet Airways A330s on the ground in Brussels, and then they don't see another Jet Airways plane for another 23 hours.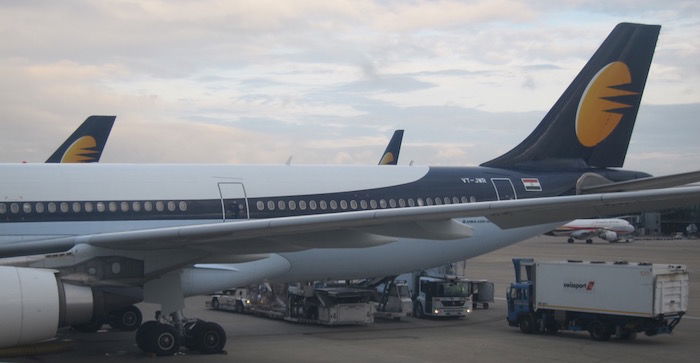 Three Jet Airways A330s at Brussels (taken from a fourth Jet Airways A330)
It's pretty cool to be able to fly Jet Airways just between Toronto or Newark and Brussels, and beyond that it's a pretty cool setup to time flights so that you can basically fly from two points in North America to two points in India with just one stop.
However, some changes are occurring. Jet Airways has been suffering financially for quite a while, and apparently is losing a significant amount of money on these routes.
Jet Airways is making some radical changes to their North America service, and their overall route strategy:
As of March 27, 2016, Jet Airways will be discontinuing their flights from Delhi and Mumbai to Brussels, as well as their flights from Brussels to Newark and Toronto
Jet Airways will launch a new strategic partnership with Delta and KLM as of March 27, 2016, whereby they'll codeshare to 30 destinations in Europe and 11 destinations in North America
As part of the new strategic partnership, Jet Airways will launch daily flights from both Delhi and Mumbai to Amsterdam
Jet Airways will launch daily flights between Amsterdam and Toronto, though will be discontinuing their Newark route altogether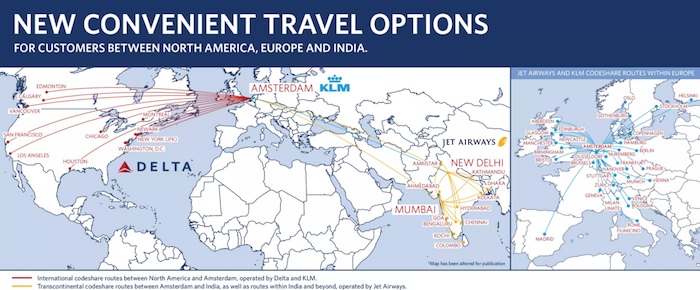 Jet Airways has long been a partner with American AAdvantage, so I'm hoping that doesn't change with this new strategic partnership with Delta (unfortunately I fear it may). Jet Airways was a great way to fly between the US and Europe on a business class award without fuel surcharges.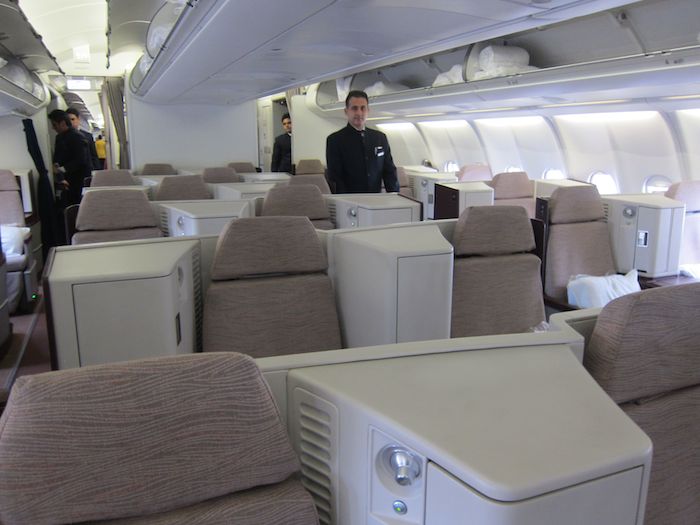 Jet Airways business class cabin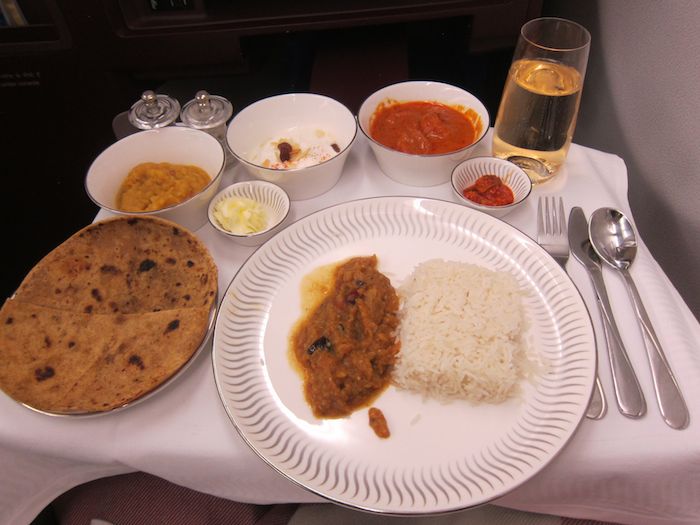 Jet Airways business class food
The good news for SkyTeam flyers is that Delta SkyMiles and KLM FlyingBlue members will be able to earn and redeem miles on the codeshare routes operated by Jet Airways. I'm curious if this includes the flight between Toronto and Amsterdam, which I suspect may not be part of the codeshare agreement.
Delta Points shares a Q&A Delta put together with their Senior Vice President EMEA, Nat Pieper, about the logic behind this alliance (hint: the evil subsidized Gulf carriers are to blame!):
Q: Why is Delta embarking on a codeshare agreement with Jet?

NP: The primary reason is because government-subsidized Gulf carriers now dominate international travel to India, meaning U.S. airlines can no longer economically serve the Indian market directly from North America. India is a major business and trading partner with the United States and because the Gulf carriers have dumped subsidized capacity in the market, we are forced to find codeshare partners to be able to transport our customers to the region.

Q: Given that Etihad Airways owns a 24 percent stake in Jet, and those two airlines operate a strategic alliance that includes codesharing across their networks, is it hypocritical for Delta to partner with Jet when it is fighting to push Etihad out of U.S. markets?

NP: Etihad's minority investment in Jet doesn't change the fact that Gulf carriers have deeply distorted the playing field on international flights to India, in violation of the Open Skies agreements. We are asking the U.S. government to open consultations with the UAE and Qatar to address the subsidy issue. But in the meantime airlines like Delta are forced to find ways to adapt, and this codeshare is beneficial to our customers as well as Jet's.
On the plus side, I sort of love that Delta is acknowledging they're hypocrites in their own Q&A ("no… we're not hypocrites… because subsidies… 9/11… there's no way the world's most profitable airline could possibly fly to India and make money!")
For more, check out the Delta and Jet Airways press releases about the new strategic partnership.
Bottom line
I'm sort of sad to see the Newark and Toronto to Brussels routes be cut, though I also get why Jet Airways is making this change. This seems like a smart move on their part, though I'm hoping it doesn't come at the expense of their partnership with American AAdvantage.
I'm sort of surprised that Jet Airways didn't just increase their frequencies between India and Abu Dhabi, and put most passengers on Etihad instead.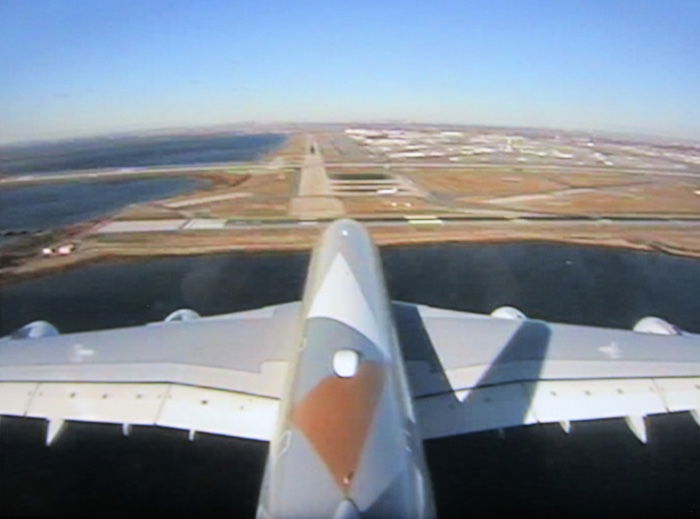 Etihad Airways A380 approaching JFK
What do you make of the new partnership between Delta, KLM, and Jet Airways?