It's no secret that I'm less than thrilled with American Airlines overall, though I've made the decision to requalify for Executive Platinum status. That's true even though I'm currently only a bit over halfway there, and we have only several weeks left in the year.
Is there an element of Stockholm Syndrome here? Yes, probably. But I actually think I'm not totally crazy here, so let me explain.
Where My American Frustration Stems From
It has been a rough year as an American Airlines passenger, in my opinion. There are two different factors at play here.
The biggest problem plaguing American this year has been their labor issues, specifically with their mechanics. This spring and summer American mechanics were intentionally delaying flights, and it got to the point where the airline was completely unreliable. I simply couldn't fly an airline where a good portion of my flights were delayed by hours.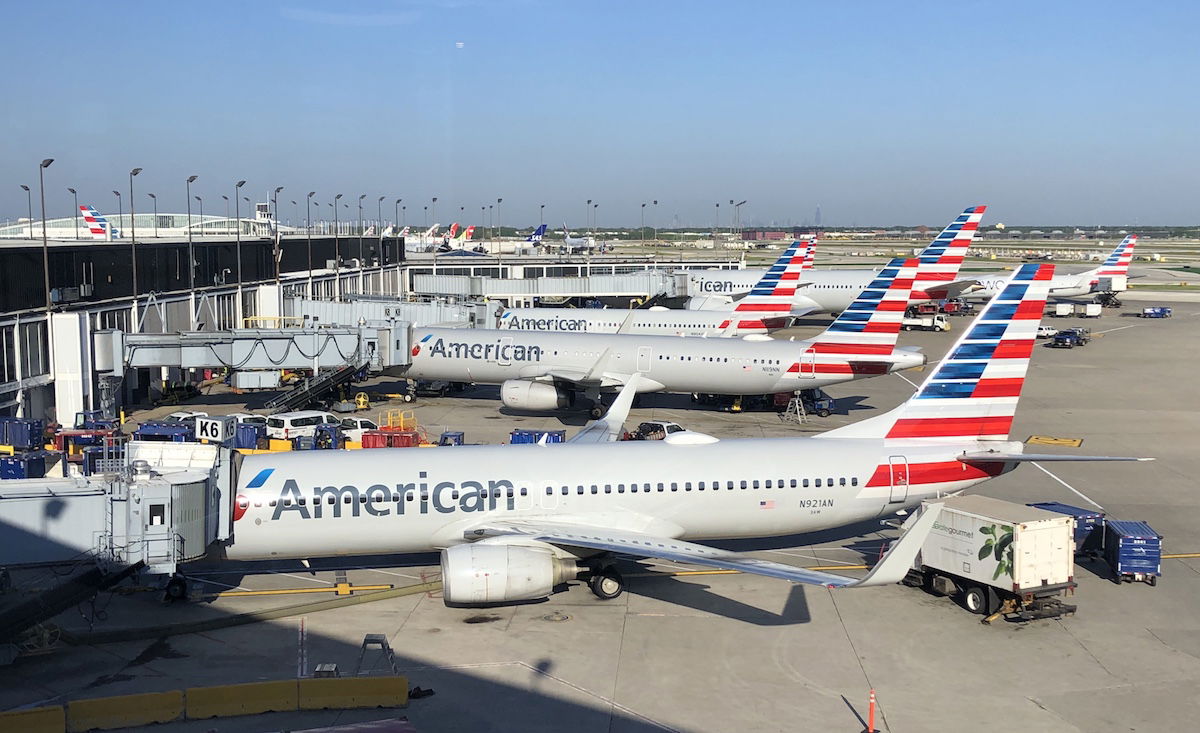 American planes at O'Hare
So while this was the case I intentionally avoided American flights. For a while I put my money where my mouth was, in that regard.
Then there's the general direction American is headed, which is just not caring about the customer experience at all. The airline completely lacks a vision, many of their frontline employees don't really care (which I don't blame them for — it's management's fault for not giving them a vision), and their planes are getting less comfortable.
As A Hub Captive, American Has Become Good Enough
The good news is that American's on-time performance has improved significantly. I'm not sure if it was the judge's order against the union, or if it was a mechanic crossing the line and intentionally putting a plane in danger that finally caused this.
Regardless, operationally American has improved significantly. All of my flights have been on-time lately. Would I love if American had more of a customer service culture and wasn't actively trying to make their planes miserable? Yes, of course.
But:
American does a phenomenal job with high-speed Wi-Fi, which I care about immensely
As a hub captive, there's huge convenience to being able to fly just about anywhere nonstop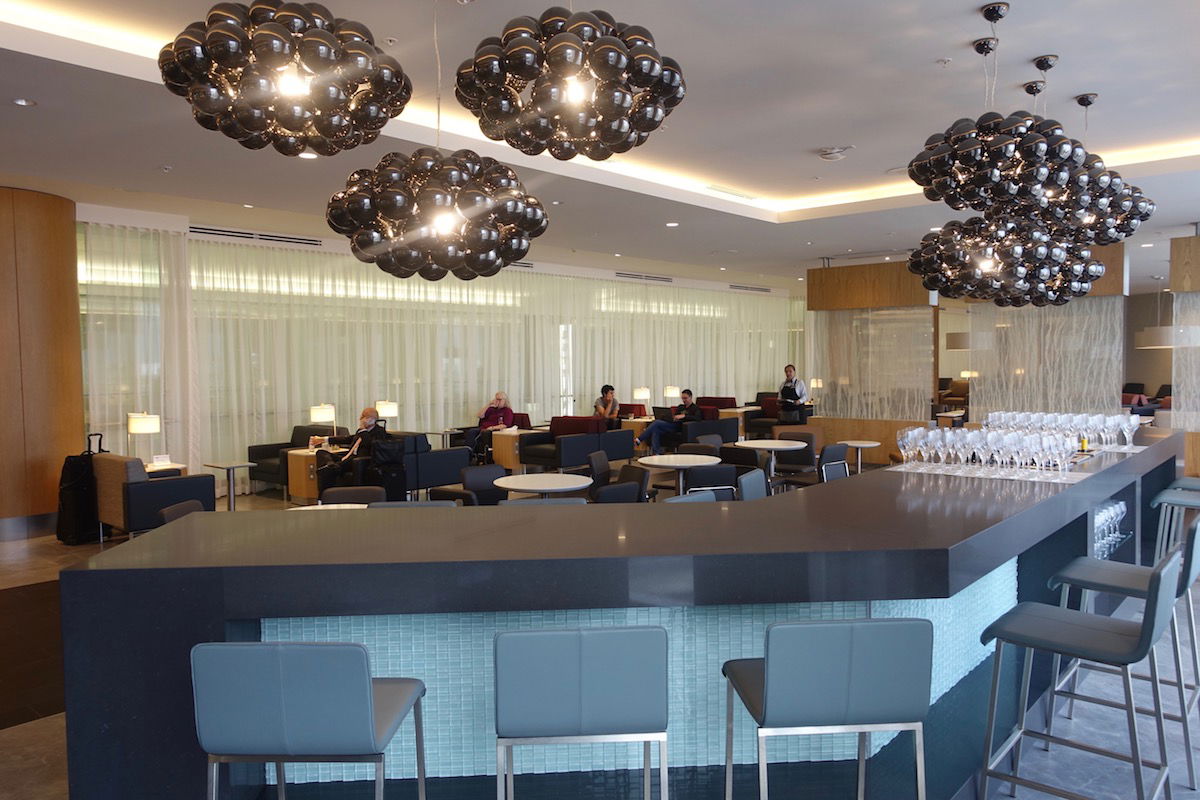 American's Flagship Lounge Miami
If I lived in another city would I choose to fly American nowadays? No. But to me they're good enough at the moment, assuming they can maintain the operational reliability that they have.
Where I'm At On Status For The Year
When it comes to earning status, where am I at for the year? I'm only at 52,000 EQMs (I have a pretty high EQD total, and that's largely because I'm booking a lot of last minute tickets to Tampa to see my mom, and those are very pricey on a per mile basis).
Interestingly I'm only slightly behind when it comes to Delta status (I'm still waiting on 7,000 MQMs from a Virgin Atlantic Upper Class flight).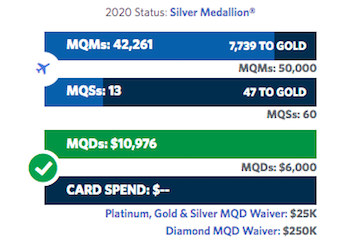 So I am only just over halfway to earning Executive Platinum with American.
How crazy am I for thinking of earning nearly 50,000 EQMs by the end of the year?!
How I'm Going To Do It
This has been a slow year for me when it comes to travel, and in particular a tough year for airline reviews. With my mom's health situation I've been wanting to spend more time with her, and even when I'm not with her, I've wanted to at least be close by.
Anyway, I also have a blog to run, and the feedback I've gotten more than any other is that you guys want more reviews. So I'm stepping it up for the rest of the year, and have booked a few really comprehensive review trips over the next several weeks. This is based on the post I wrote recently about 10 products I want to review before the end of 2019.
I don't want to spoil too much just yet (I'll reveal full details in a subsequent post), but I managed to book about 42,000 elite qualifying miles of travel for around $3,200, and that will allow me to experience products like British Airways' A350-1000 Club Suites, American's 777-300ER first class, and more.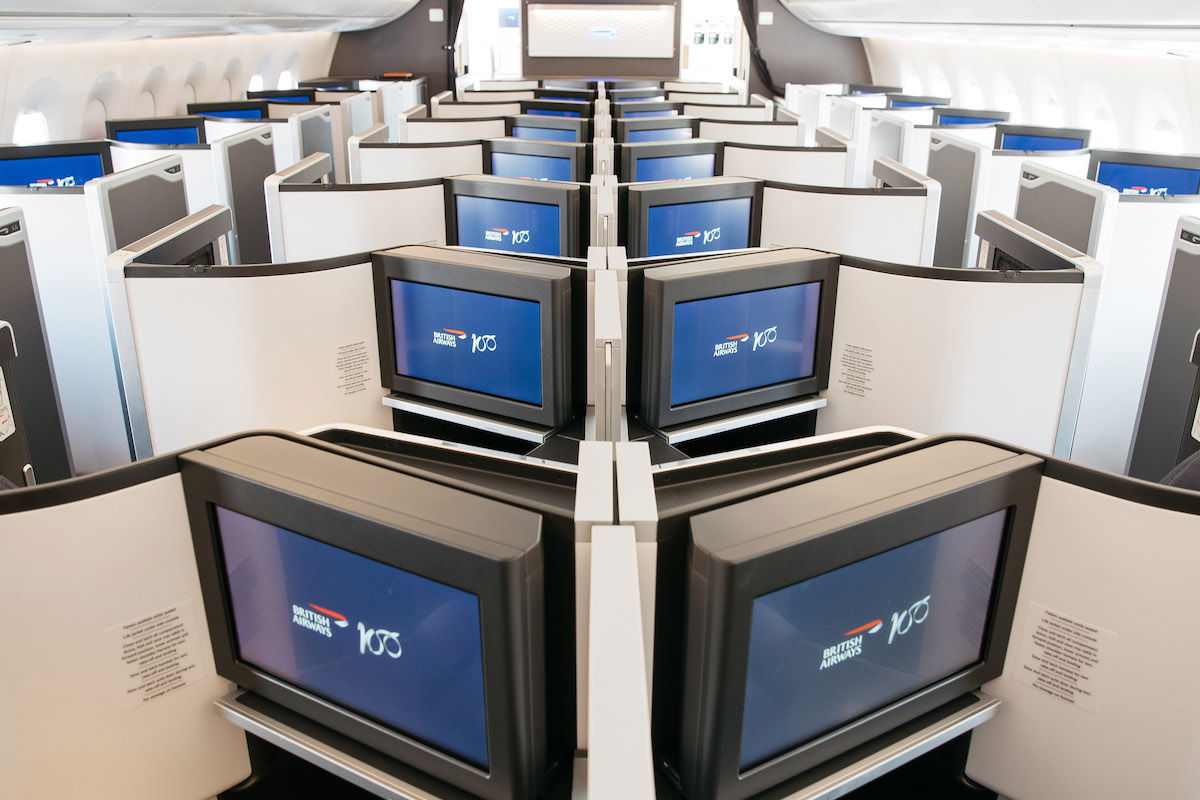 British Airways' new A350 Club Suites
Add in the other travel I already have booked, and that will allow me to comfortably requalify for Executive Platinum.
I wouldn't have done a mileage run to maintain Executive Platinum status. Heck, I'm not even flying more segments than I would have otherwise flown for these reviews. But I managed to find some discounted tickets that work in a way where I'm earning lots of elite miles while also reviewing the products I hope to fly.
I'm Sort Of Happy About Maintaining Executive Platinum
I've been critical on American, and for good reason, I think. However, ultimately as someone living in Miami, American is the best option for me if they can operate flights on-time, which they're doing a good job at right now.
They allow me to get where I need to go nonstop, and they have fast Wi-Fi. Would I rather fly Delta, with their superior customer service? Absolutely. But if American isn't significantly lagging operationally, then I don't think I can justify it.
I had this discussion with a friend recently, who is in a similar boat — as he described it, what's even worse than flying American enough to earn Executive Platinum is flying them a lot, but not quite enough to earn Executive Platinum.
Bottom Line
Inherently there's some amount of hypocrisy in continuing to give American business while being unhappy with them overall. As much as I'd love to be very principled here, American is the best option out of Miami if they're operationally reliable. That's especially true right now, as I'm frequently flying between Miami and Tampa, and that's a route only served by American.
I've managed to find a way to requalify that isn't outrageously priced, and that allows me to review some products that have been on my list.
I guess I can hope that by "buying time" for another year, American might come to their senses and improve next year… but I'm not holding my breath. 😉