Lufthansa's Miles & More program has gotten into the business of selling miles, and the backstory of this is an interesting one.
Lufthansa Bundle&Go mileage sale
As noted by You Have Been Upgraded, Lufthansa has started selling Miles & More miles. The airline isn't flat out selling miles like most programs do, but rather is selling mileage bundles.
These bundles are branded as Bundle&Go, and you can purchase a small, medium, or large bundle. Through January 31, 2023, Lufthansa Miles & More is even offering a 30% bonus on these bundles. Here's the value proposition with the 30% bonus:
You can buy 13,000 Lufthansa miles for $260; this comes out to 2.0 cents per mile
You can buy 65,000 Lufthansa miles for $1,040; this comes out to 1.6 cents per mile
You can buy 130,000 Lufthansa miles for $1,820; this comes out to 1.4 cents per mile
As you'll see, these bundles include extra perks, including bonus miles when you book through the Hotels&Cars platform, bonus miles with Avis, and discounts on Priority Pass memberships.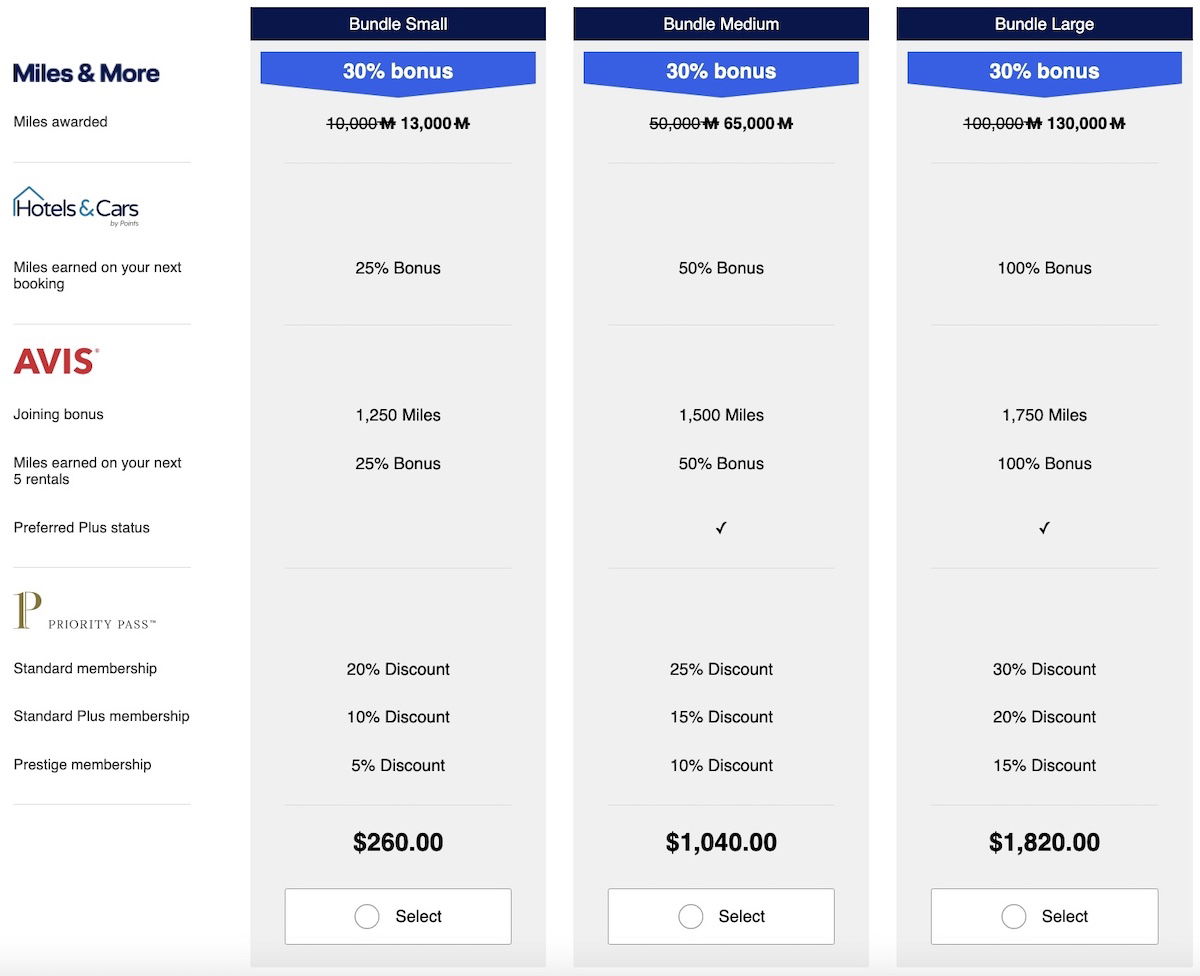 The nice thing about Lufthansa Miles & More miles is that you can use them to redeem for Lufthansa first class more than 15 days in advance, unlike when booking through partner programs. The catch is that Lufthansa Miles & More has incredibly high fuel surcharges, which greatly limits the value of the miles.
Still, it's nice to be able to top off your Miles & More account balance, since there aren't otherwise many ways to do that. Miles & More doesn't partner with any major transferable points currencies.
Why Lufthansa is being creative with selling miles
Lufthansa is one of the few major airlines that hasn't directly sold miles to consumers (at any cost) in recent years. That's not a coincidence, and it's not because Lufthansa doesn't see value in it.
Rather it's because Germany has strict consumer protection laws. This has caused issues in the past when Lufthansa directly sold miles, since the company faced lawsuits over mileage expiration, etc.
So Lufthansa is obviously being very strategic here, and is selling these bundles in a way that doesn't assign a direct dollar value to the miles. So while the added perks with Avis and Priority Pass are probably not worth anything to most people buying miles, this allows Lufthansa to avoid legal issues associated with selling miles at a specific valuation.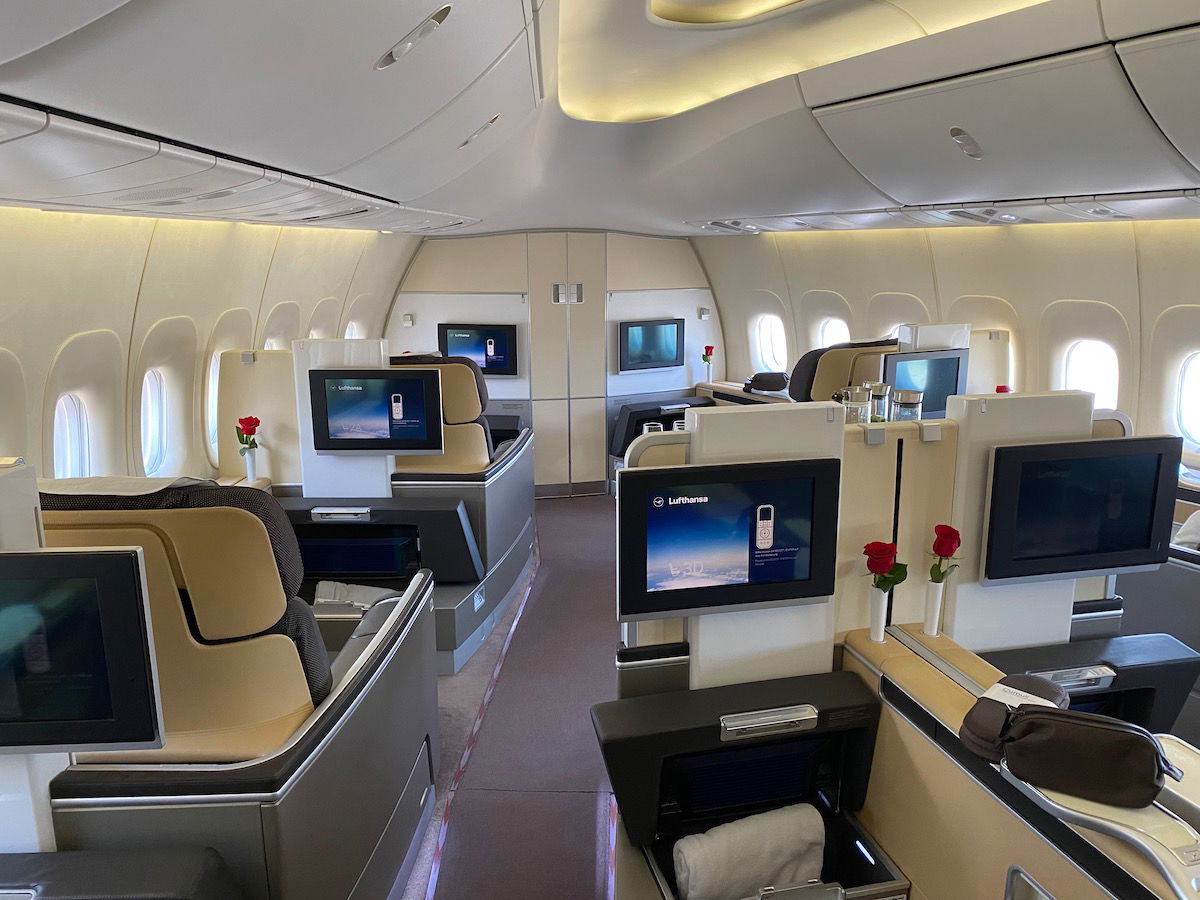 Bottom line
Lufthansa Miles & More has started selling miles, in the form of mileage bundles that are being marketed as Bundle&Go. For the time being this is an opportunity to buy miles for as little as 1.4 cents each, which has the potential to be a good deal, at least with a specific use in mind.
This new offering also explains that weird points.com email many of us received a while back.
What do you make of Lufthansa's attempt to sell miles?