A couple of weeks ago I wrote about how Delta was planning on gradually introducing pajamas in business class. As I said at the time, the plan was to introduce them on flights from Los Angeles to Shanghai and Sydney as of today, December 15, 2015. Delta's PR team refused to confirm the rumor at the time, other than to say "stay tuned."
Delta has now unveiled the loungewear they're introducing in Delta One as of today.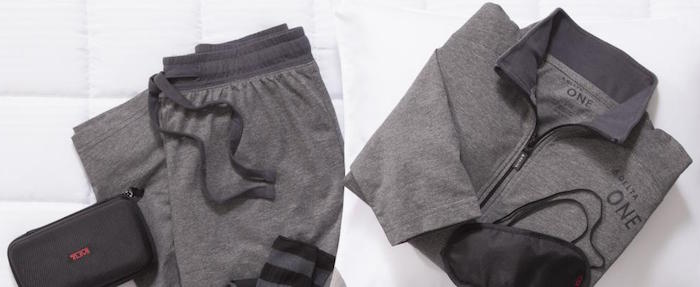 Via the press release:
Catching some ZZZZs has never been cozier for customers flying in the Delta One cabin on flights between Los Angeles and Sydney and Los Angeles and Shanghai. Beginning Dec. 15, Delta will provide in-flight loungewear, helping the airline's premium customers settle in on two of the longest flights from LAX.
The press release also indicates that pajamas will be available in Delta One on all flights to and from China starting in March 2016:
Beginning in March 2016, Delta will add the light gray cotton loungewear to all its flights between the U.S. and China (Beijing, Hong Kong and Shanghai). Customers will be able to choose between a small/medium and large/extra-large unisex suit and are encouraged to take the outfits with them to use at home, in the hotel or on future Delta flights.
The rest of the press release talks all about Delta's joint venture with Virgin Australia, as well as all the enhancements they've made at LAX, including their Delta One check-in facility.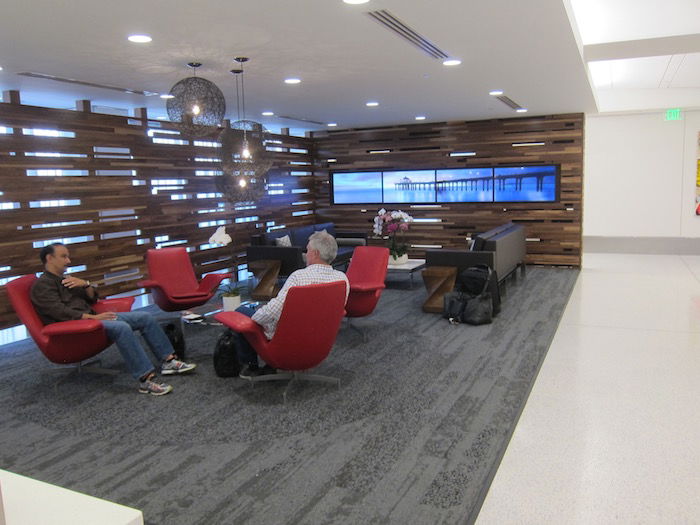 Special Delta One check-in at LAX
The reasons they announced pajamas on these two routes is pretty evident: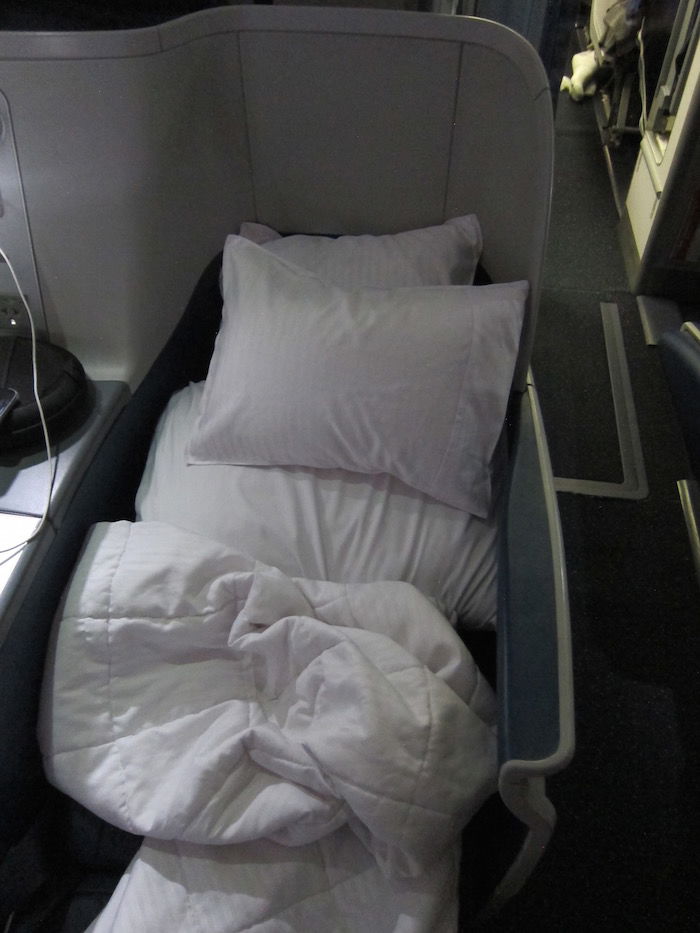 Westin Heavenly bedding in Delta One
Bottom line
There's no denying that Delta has an all around better soft product than the other US carriers. From the bedding to the amenity kits to the SkyClub to the catering (usually), they do a good job for a US carrier. While their A330s and 747s have a nice hard product, their 767s have a business class product which isn't among my favorites.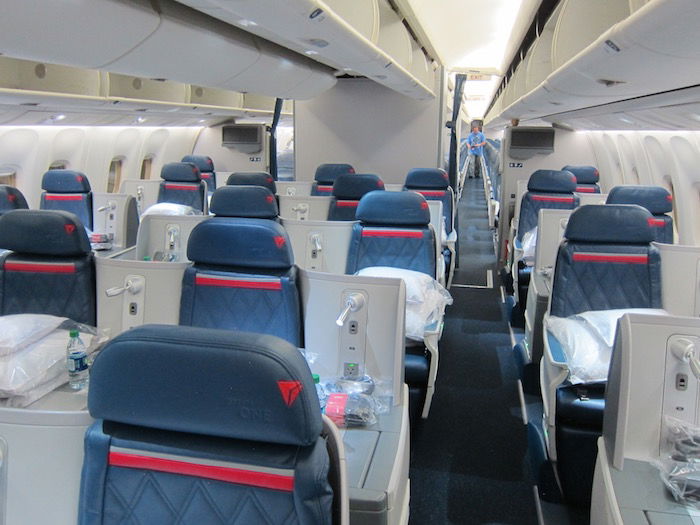 Delta One cabin on the 767
Still, kudos to Delta for further investing in their premium product. Goodness knows they have the money to do it.
Now we just need to wait for the premium economy announcement, which should be coming any day now…
What do you make of Delta's new business class pajamas?