Emirates' growth the past several years has been explosive, in particular in the US. They've added service to many new destinations, including Boston, Chicago, Orlando, Seattle, and more. On top of that they've added additional frequencies on US routes, and in many cases upgraded routes from 777s to A380s. Emirates might have 99 problems, but too little capacity on US routes ain't one of them. 😉
There has been no sign of the growth stopping, despite the fact that many of their existing US A380 routes are far from consistently full. Nonetheless we haven't seen any planes downgraded from A380s to 777s, and we also haven't seen any routes be cut.
Well, for the first time it looks like Emirates will be downgrading the aircraft operating a US route.
As of July 1, 2016, Emirates will be downgrading the Dubai to Houston route from an Airbus A380 to a Boeing 777-300ER.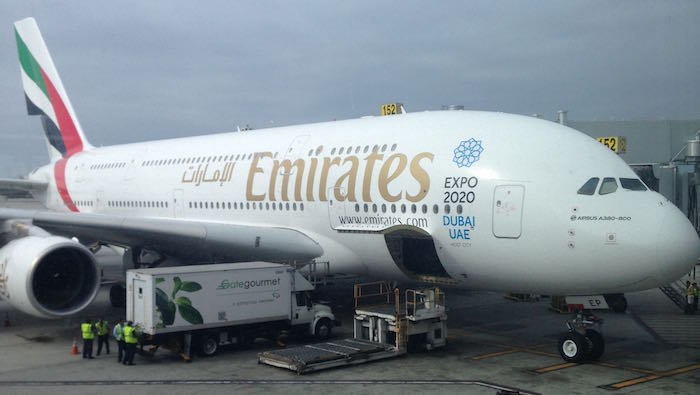 Emirates A380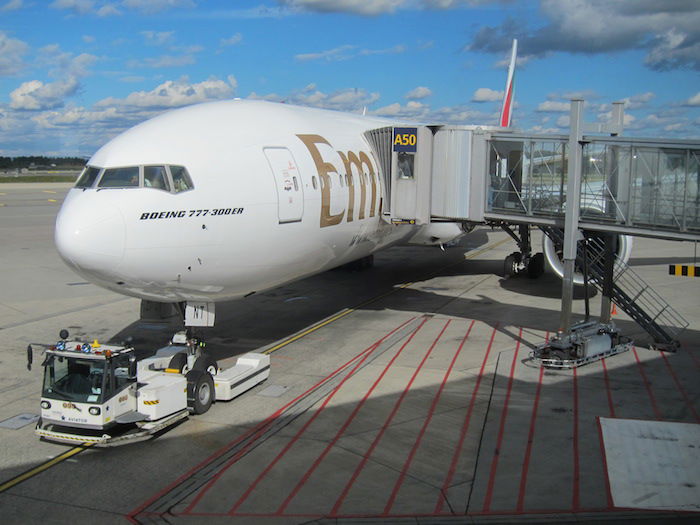 Emirates 777-300ER
This is a pretty big downgrade for business class passengers. On the A380, Emirates has fully flat seats in business class.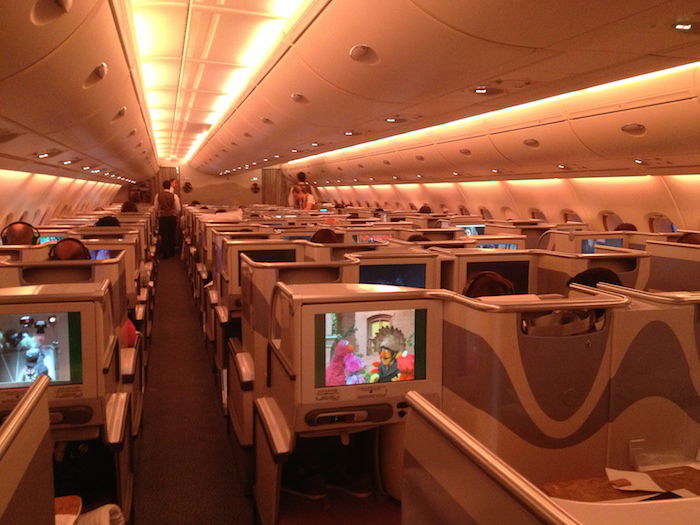 Emirates A380 business class
Meanwhile on the 777 they have angled seats with seven seats per row, meaning there's a middle seat in business class.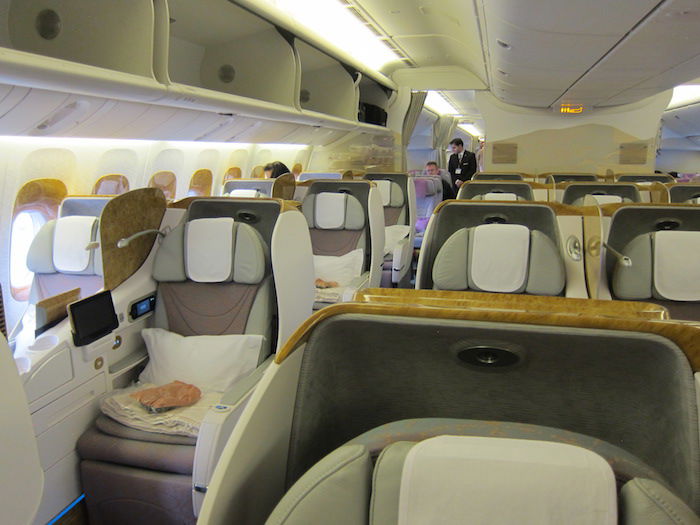 Emirates 777 business class
Meanwhile in first class the product is more or less the same. If anything, the service is more personalized on the 777, as there are only eight seats, rather than 14.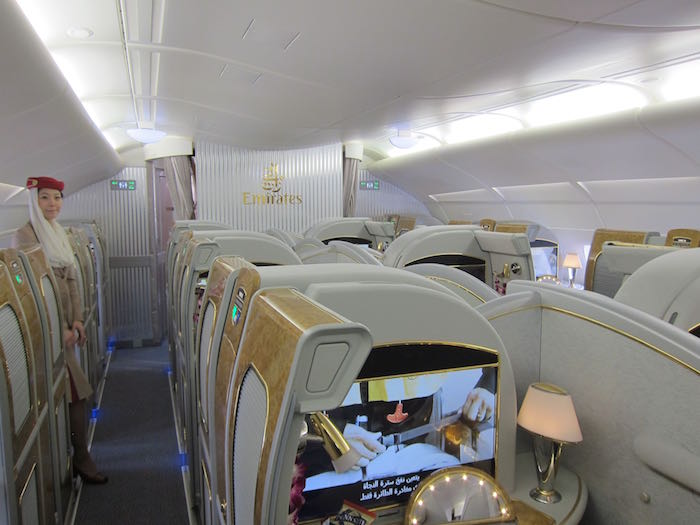 Emirates A380 first class cabin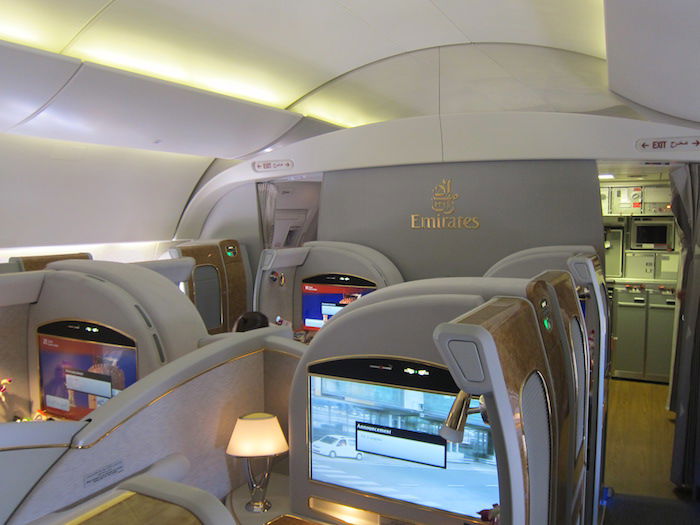 Emirates 777 first class cabin
The major difference is that 777 first class doesn't have a shower suite, and also doesn't have an onboard bar (which both first & business class passengers have access to)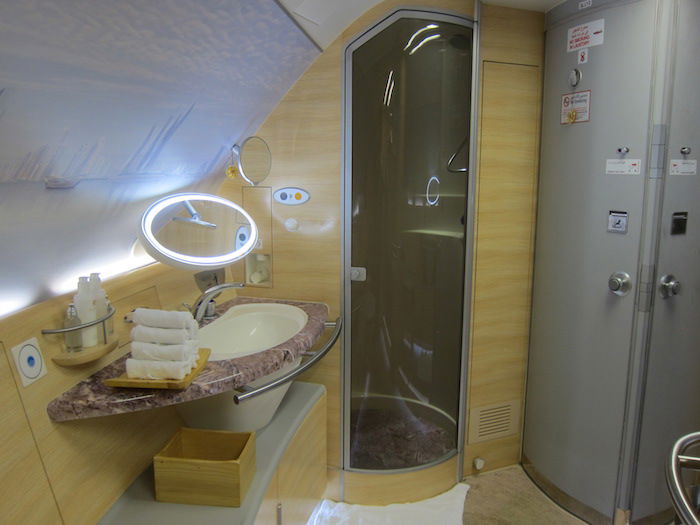 Emirates A380 first class shower suite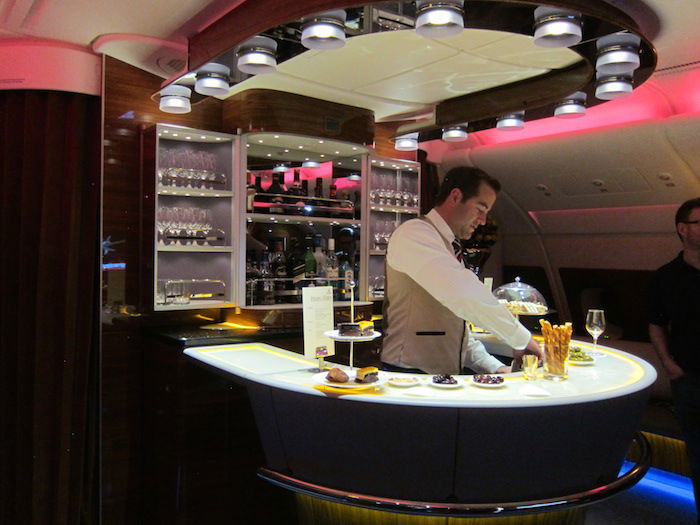 Emirates A380 bar
Emirates downgrading this route makes perfect sense (at least from a profit maximization standpoint, if that is in fact what they're after). I don't think you can get much more of an oil route than Houston to Dubai, and given the state of the oil industry, it's no surprise this flight isn't doing especially well (after all, both Delta and United are cutting their routes to Dubai, and SAS recently cut their Houston to Stavanger oil route).
For a long time Houston was at least on "paper" one of Emirates' more premium US destinations. When they had a wine promotion late last year, they served Dom Rose 2003 on select routes, and the only US destinations participating were Houston and San Francisco.
Bottom line
Ultimately this is just a downgrade on a single US route, which makes perfect sense. I still think it's worth pointing out, because as far as I know it's the first time Emirates downgraded a US route from an A380 to a 777, given their huge growth lately.
This is perhaps worst news for those looking to redeem miles on Emirates, given that Houston to Dubai is one of the most readily available routes for first class award seats. I'm sure I'm not alone in planning my Emirates first class redemptions around the number of showers I can get. 😉