Any sort of terror attacks can greatly impact airlines. Part of the concern from passengers can be out of hysteria (I know plenty of people who think it's "dangerous" to go just about anywhere at the moment), while another part of the concern can be over practicality (I answered a reader question recently about someone who didn't want to go to Brussels because they were shutting down a lot of public transportation in light of the attacks).
With that in mind, what has been the impact of the Paris attacks on passenger numbers for airlines?
Air France & KLM said that the Paris attacks cost them €50m in revenue for the month of November, while the impact seems to have largely worn off after that. Via BBC:
In its monthly traffic update, Air France-KLM said: "The negative impact of the Paris attacks on total November revenues is estimated to be around €50m ($54m, £36m).

"Current booking trends are in line with a progressive recovery including a very limited impact on volumes after the end of December 2015.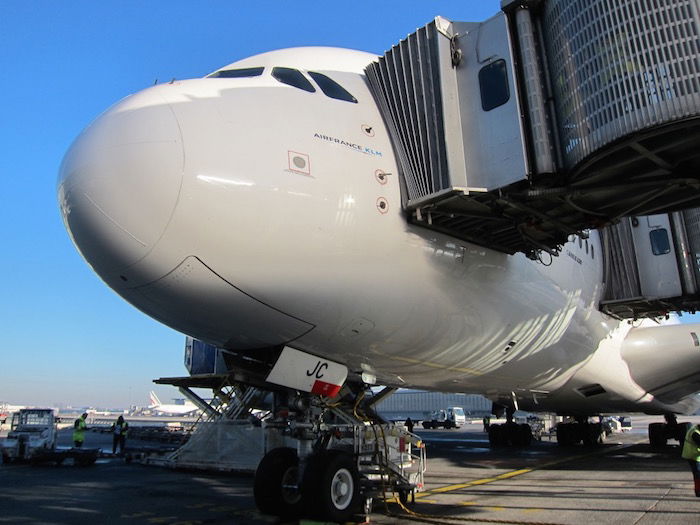 One airline is claiming that the impact of the attacks has been much more extreme. Japan Airlines will be suspending their Tokyo Narita to Paris route between January 12 and February 29, 2016. Japan Airlines also operates a flight between Tokyo Haneda and Paris, which they'll be operating as usual — so they're basically "consolidating" the two flights.
How much does JAL claim their bookings have been impacted following the attacks? Via Business Traveller:
In the case of Tokyo Narita, a JAL spokesperson said that passenger volumes have declined by 60 per cent. Tokyo Haneda is not so badly affected, with a slightly more modest 40 per cent decline.
Wow! A decrease of passenger volumes of 60% on one route and 40% on the other route? That's extreme.
The Haneda route (which will continue to operate) is flown by a 777-300ER, while the Narita route (which is being suspended) is flown by a 787-8.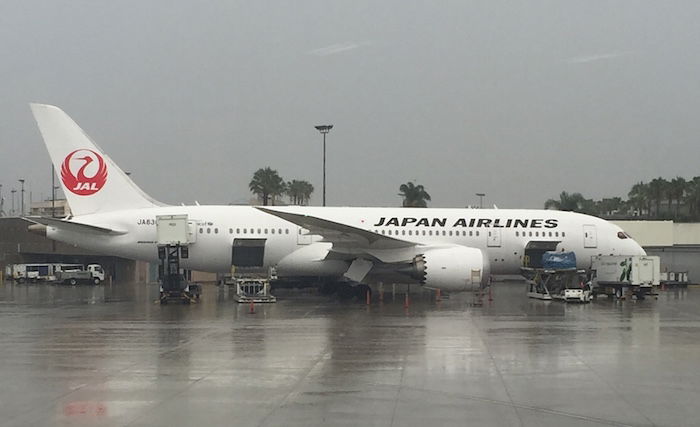 For a while I've been noticing a lot of award space on both of JAL's flights between Paris and Tokyo, so the weak passenger numbers don't come as a surprise.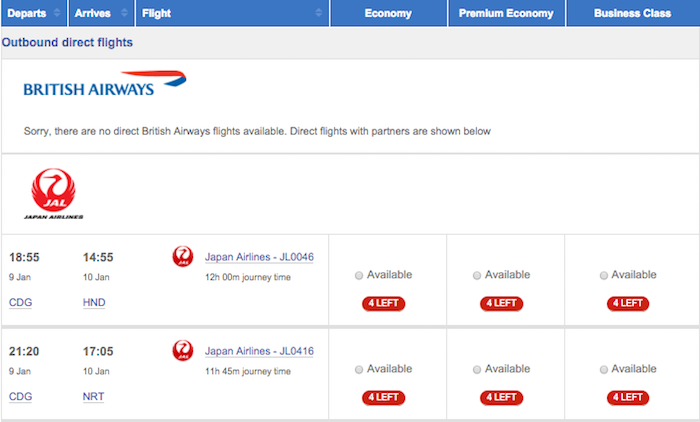 At the same time, I'm not sure I buy that this is actually directly linked to the Paris attacks. Paris to Tokyo is arguably an overserved market, and the service is being suspended in the dead of winter. I can't imagine the supposed "decrease in passenger volumes" is directly linked to the Paris attacks, but just reflects the overall capacity in the market combined with seasonality of the route. Perhaps the attacks were the last straw.
Bottom line
If nothing else, I find it interesting how different airlines are claiming these attacks have impacted them. It's no surprise that there was an impact on revenue in November for Air France, given the number of immediate cancellations. However, they claim the impact is limited after that. Meanwhile you have Japan Airlines claiming that they're experiencing 40% and 60% decreases in demand, which seems a bit extreme.
What do you make of JAL suspending one of their Paris routes? Is it mostly a response to seasonality, or really linked to the Paris attacks?