In the interest of full disclosure, OMAAT earns a referral bonus for anyone that's approved through some of the below links. These are the best publicly available offers (terms apply) that we have found for each product or service. Opinions expressed here are the author's alone, not those of the bank, credit card issuer, airline, hotel chain, or product manufacturer/service provider, and have not been reviewed, approved or otherwise endorsed by any of these entities. Please check out
our advertiser policy
for further details about our partners, and thanks for your support!
There's a big learning curve to using miles & points well. As many OMAAT readers can attest to, it can take some effort to redeem for first & business class award travel, but the benefits of doing so can be awesome.
While most of us would never pay cash for international first & business class tickets (they can sometimes cost $10,000+), miles make these kinds of experiences attainable, for pennies on the dollar. Admittedly it's sometimes overwhelming for people to get into miles & points, so once in a while I think it makes sense to go back to the basics and look at the "big picture" of redeeming miles.
If you've redeemed miles for an international first or business class partner award ticket at the saver level, feel free to skip this post, as you likely won't learn a lot. If you've redeemed miles mostly for domestic flights at the "rule buster" or standard award rate, hopefully this post helps. And if you have any questions, let me know in the comments section below.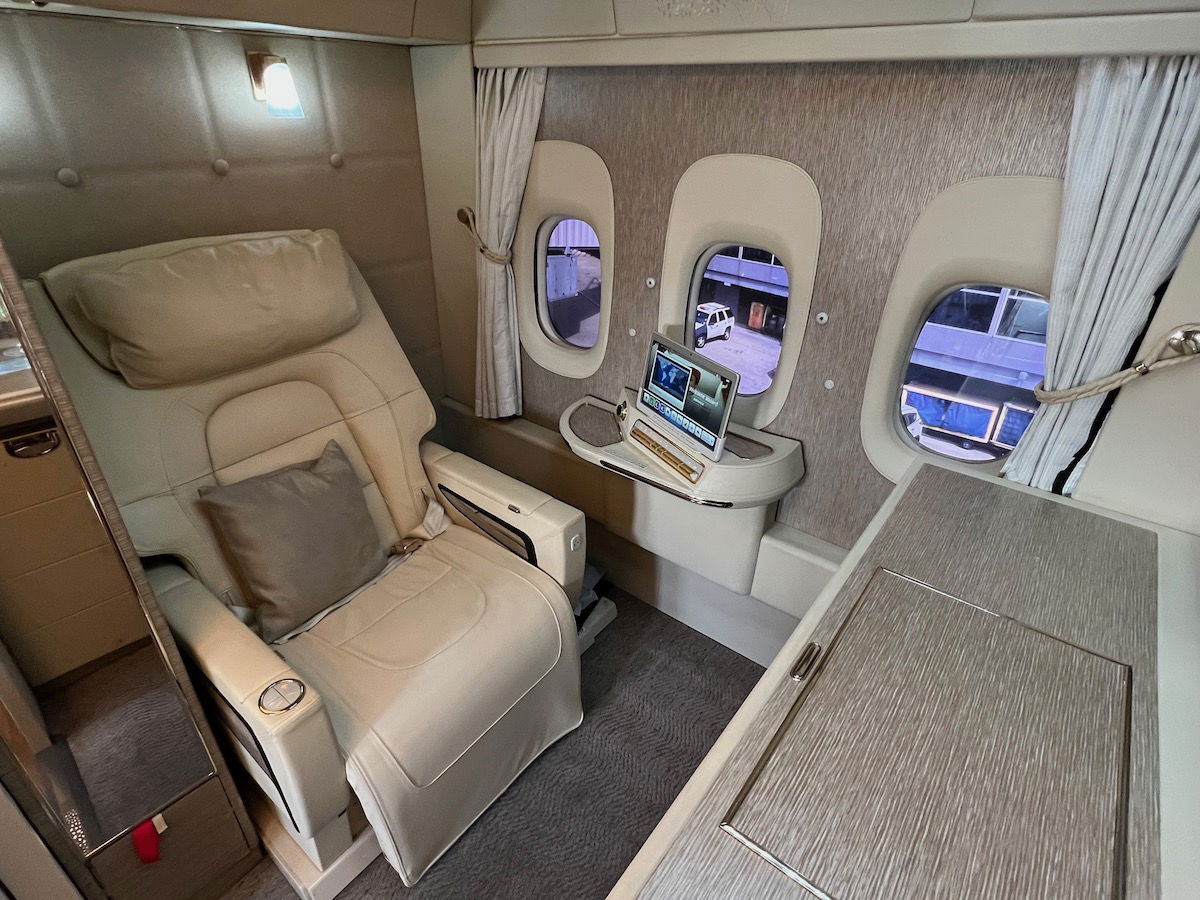 With that in mind, below are my top tips for maximizing how you redeem your airline miles, roughly ranked in the order that I think they're important.
Earn flexible points currencies with credit cards
Most savvy consumers in the United States with good credit don't earn a majority of their airline miles through actually flying, but rather through credit cards. Credit cards offer huge welcome bonuses, and great bonus categories on spending. While you could get an airline credit card and earn a specific mileage currency, I wouldn't recommend that in general.
Instead I'd recommend getting credit cards that earn transferable points currencies. Specifically, I'm talking about the following four main currencies:
Not only do these cards often have massive welcome bonuses and a great return on spending, but the key thing they offer is flexibility. Points currencies all have different values, and the beauty of transferable points currencies is that you can transfer them to over a dozen partner programs at a 1:1 ratio.
In other words, instead of earning a specific mileage currency that could easily be devalued overnight and that offers limited flexibility, earn points that can be transfered to over a dozen programs, and in turn can be redeemed on 100+ airlines.
Just as an example, below are the Chase Ultimate Rewards transfer partners, all of which allow 1:1 transfers.
| Airline Partners | Hotel Partners |
| --- | --- |
| Aer Lingus AerClub | IHG One Rewards |
| Air Canada Aeroplan | Marriott Bonvoy |
| Air France-KLM Flying Blue | World of Hyatt |
| British Airways Executive Club | |
| Emirates Skywards | |
| Iberia Plus | |
| JetBlue TrueBlue | |
| Singapore Airlines KrisFlyer | |
| Southwest Rapid Rewards | |
| United MileagePlus | |
| Virgin Atlantic Flying Club | |
Chase Ultimate Rewards transfer partners
Why earn just Air Canada points, or JetBlue points, or Southwest points, or United miles, when you can use a card that earns points that could later be transfered to any of those programs? As I'll explain below, you're not limited to actually flying those airlines, as those airlines have lots of other partnerships as well.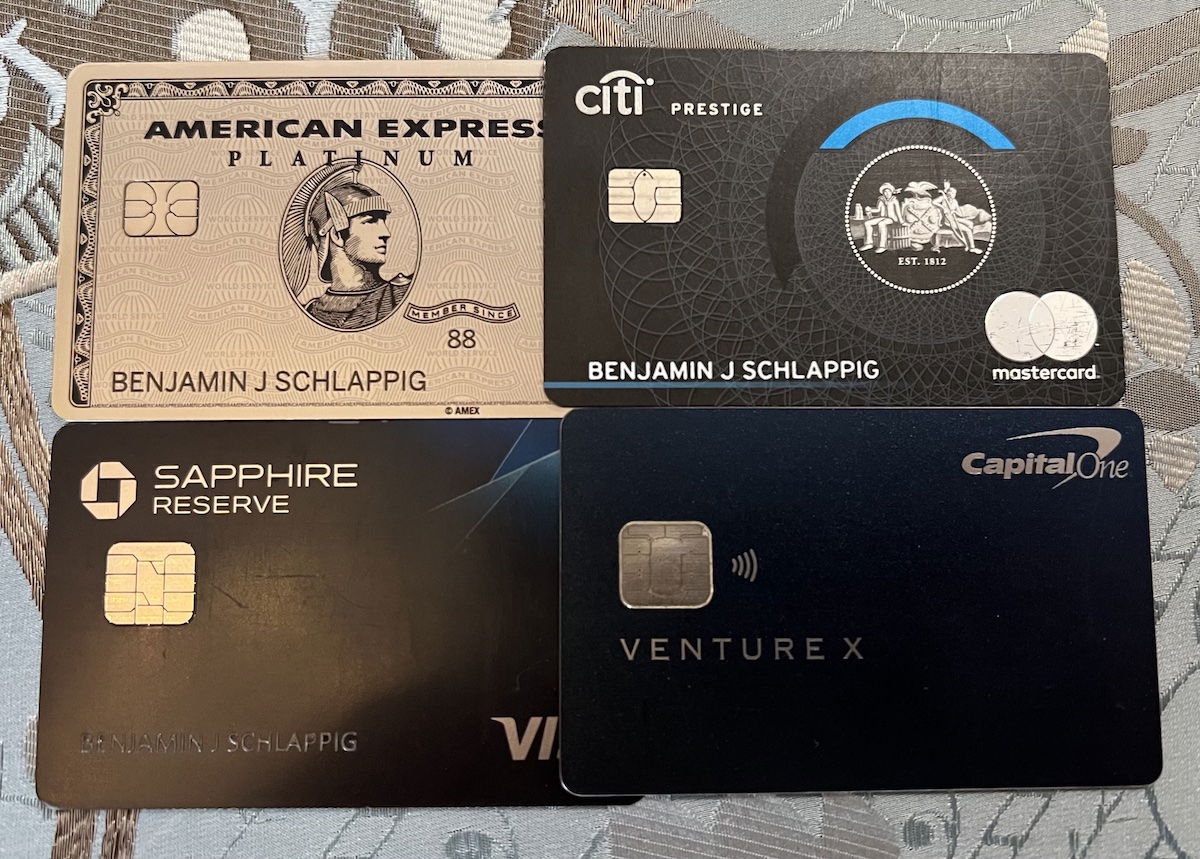 Understand airline partnerships & alliances
Most people assume that they should earn miles with the airline that they actually want to fly with. In other words, want to fly Qatar Airways business class? You might think that you actually have to earn Qatar Airways' points currency, which is Privilege Club Avios.
Well, that's not the case, and this creates the beautiful world of award redemption arbitrage opportunities. Most airlines have a variety of partnerships with other airlines, whereby you can earn or redeem miles when traveling with one of their partner airlines.
This is designed to give loyal passengers of each airline as much global coverage as possible — since an airline can't take you everywhere in the world, hopefully their partners can at least get you close. Many airlines belong to one of the "big three" alliances (oneworld, SkyTeam, and Star Alliance), while other airlines just have individual partnerships.
Air Canada Aeroplan points are among my favorite points currencies, so let me use that as an example, as the program is transfer partners with three of the four major transferable points currencies. On top of that, Air Canada belongs to the Star Alliance, so you can redeem your Aeroplan points on any Star Alliance airline (listed below).
| | | | |
| --- | --- | --- | --- |
| Aegean Airlines | Austrian Airlines | EVA Air | SWISS |
| Air Canada | Avianca | LOT Polish Airlines | TAP Air Portugal |
| Air China | Brussels Airlines | Lufthansa | Thai Airways |
| Air India | Copa Airlines | Scandinavian Airlines (SAS) | Turkish Airlines |
| Air New Zealand | Croatia Airlines | Shenzhen Airlines | United Airlines |
| All Nippon Airways | EgyptAir | Singapore Airlines | |
| Asiana Airlines | Ethiopian Airlines | South African Airways | |
Star Alliance airlines
But it gets even better than that. Aeroplan has all kinds of partnerships with non-Star Alliance airlines, ranging from Air Mauritius, to Air Serbia, to Azul, to Etihad Airways, to Gulf Air, to Oman Air — the redemption possibilities are just about endless. So always research the website of the airline with which you have miles, in order to figure out who they partner with.
Let me give one last example of this, which demonstrates the extent to which there are arbitrage opportunities. Say you want to fly All Nippon Airways' amazing first class from the United States to Japan (assuming you could find award availability).
All Nippon Airways belongs to the Star Alliance, so you could book through United MileagePlus. The catch is that United charges a minimum of 120,000 MileagePlus miles one-way for such an award. Say you could instead earn Virgin Atlantic Flying Club miles (Virgin Atlantic partners with all major transferable points currencies). That award would now cost you just 60,000 miles, which is half as much.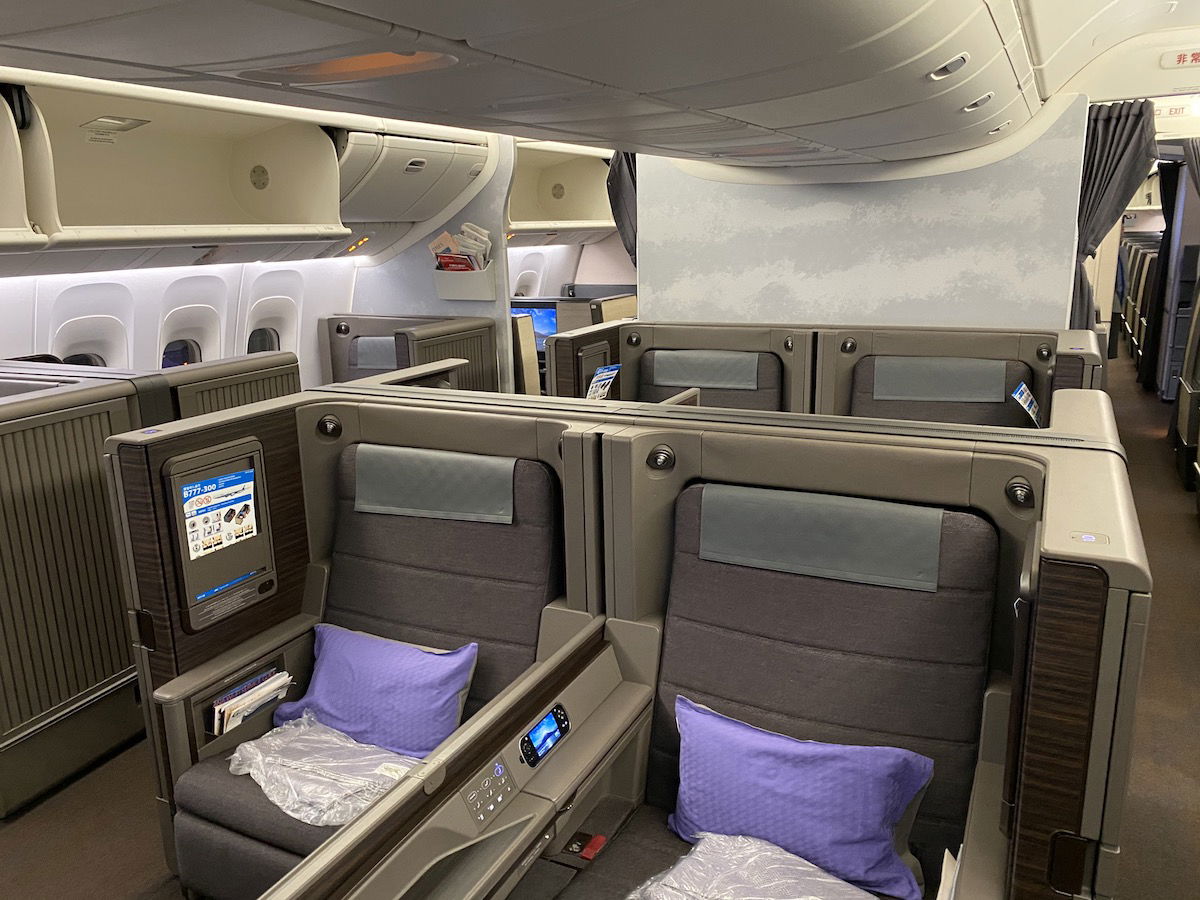 Redeem miles for first & business class
The average consumer assumes that an international first or business class ticket isn't a realistic goal. While that might be true if you have to pay cash, it's a different story if you have access to miles. In many cases a credit card welcome bonus alone is enough for an international first or business class ticket.
The reality is that while an international first class ticket might cost 10x as much as an economy ticket when paying cash, it might only cost 2x as much when paying with miles. Obviously everyone has different travel goals, but if you've always dreamed of flying first or business class and have a good credit score, know that this is a realistic goal.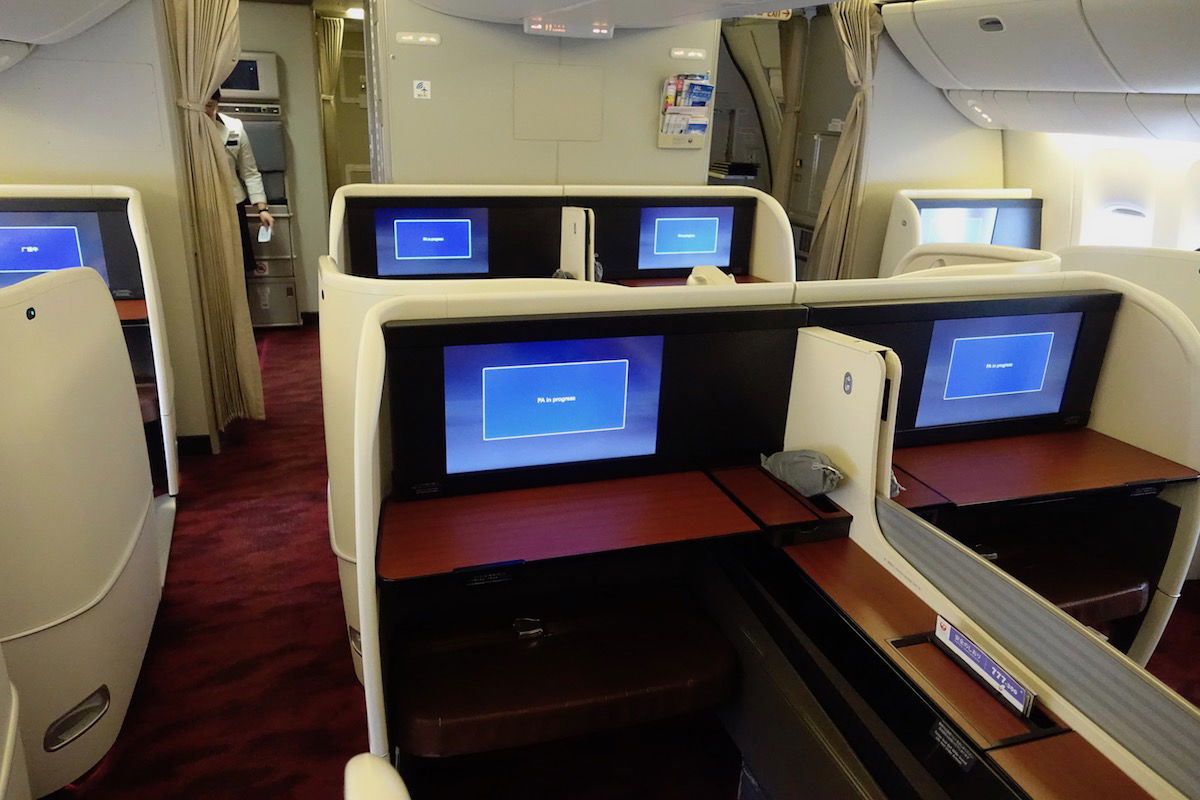 Learn how & where to search award space
Back in the day most airlines didn't display partner award availability on their websites, making it really tricky to actually search award availability. You often had to book partner awards by phone, and many agents weren't properly trained in how to book awards.
Fortunately airline websites have improved considerably over the years, making it easier to search award space and ticket reservations with miles. Most airlines will show most partner award availability through their website, though that's not the case in all situations. Furthermore, if you're trying to search weeks of availability at a time, some websites are better than others.
If at all possible, try to search award availability for yourself online, rather than phoning up the airline and relying on an agent to help. As far as searching award availability with the "big three" alliances goes:
For oneworld, I find the websites of Alaska, American, and British Airways, to be best for searching award availability; Alaska and American are especially useful for having calendar views so you can search availability over time
For Star Alliance, I find the websites of Air Canada and United to be best for searching award availability; Air Canada is noteworthy for showing all partner awards online, and displaying the most accurate inventory
For SkyTeam, there's not really a best website, since SkyTeam airlines tend to only release some award space to partner airlines; I find Air France-KLM Flying Blue to be the most useful SkyTeam program, so I usually search availability through there
Another great resource is point.me, which really simplifies the process of searching award availability and redeeming miles. You can find all the award space that would be bookable based on which transferable points currency you have, and then you'll be walked through the process of booking.
You'll also generally want to be strategic about how you search award availability. For example, if you are planning a long haul award and live near a small airport, maybe look at award availability from other nearby airports. Even look at awards from major international gateways, and then consider booking your ticket separately to that gateway.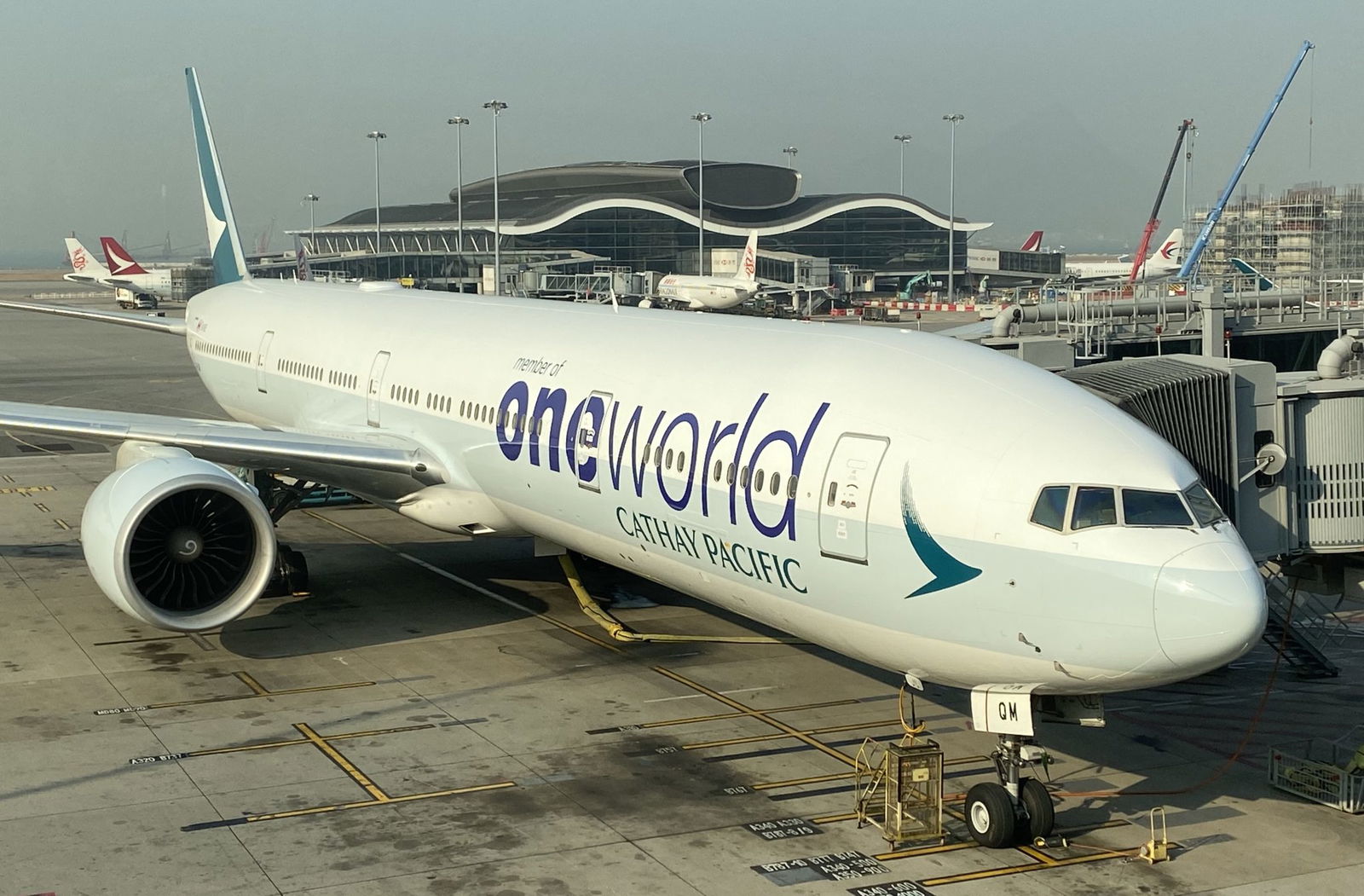 Know when airlines open their schedules
Many people understandably have specific periods where they can travel, perhaps based on school holidays or the ability to take time off work. In those situations, you're often best off trying to book as soon as the schedule opens.
Airlines all open up their schedules at different times, typically somewhere between 10 and 12 months before departure. Knowing when they open up award space can be the difference between finding award space and not finding award space.
Below is a chart covering when many major airlines open their award calendars.
| Airline Loyalty Program | How far in advance you can book |
| --- | --- |
| Air Canada Aeroplan | 355 days |
| Air France-KLM Flying Blue | 359 days |
| Alaska Mileage Plan | 330 days |
| All Nippon Airways Mileage Club | 355 days |
| American AAdvantage | 331 days |
| Asiana Club | 361 days |
| Avianca LifeMiles | 360 days |
| British Airways Executive Club | 355 days |
| Cathay Pacific Asia Miles | 360 days |
| Delta SkyMiles | 331 days |
| Emirates Skywards | 328 days |
| Etihad Guest | 330 days |
| Finnair Plus | 331 days |
| Hawaiian Airlines HawaiianMiles | 330 days |
| Iberia Plus | 330 days |
| Japan Airlines Mileage Bank | 330 days |
| Korean Air SkyPass | 361 days |
| Lufthansa Miles & More | 360 days |
| Qantas Frequent Flyer | 353 days |
| Qatar Airways Privilege Club | 361 days |
| Singapore Airlines KrisFlyer | 355 days |
| United MileagePlus | 337 days |
| Virgin Atlantic Flying Club | 331 days |
When Airlines Open Their Award Calendars
It's important to understand that airlines don't release award space in all cabins on all flights, so if you check space the day it opens and there's nothing available, that doesn't necessarily mean someone else "beat you to it."
Some airlines do nowadays have an award space guarantee, where they promise that award seats will be released when the schedule opens. Specifically, British Airways and Virgin Atlantic both have this promise. The catch is that both airlines also have high carrier imposed surcharges on award tickets.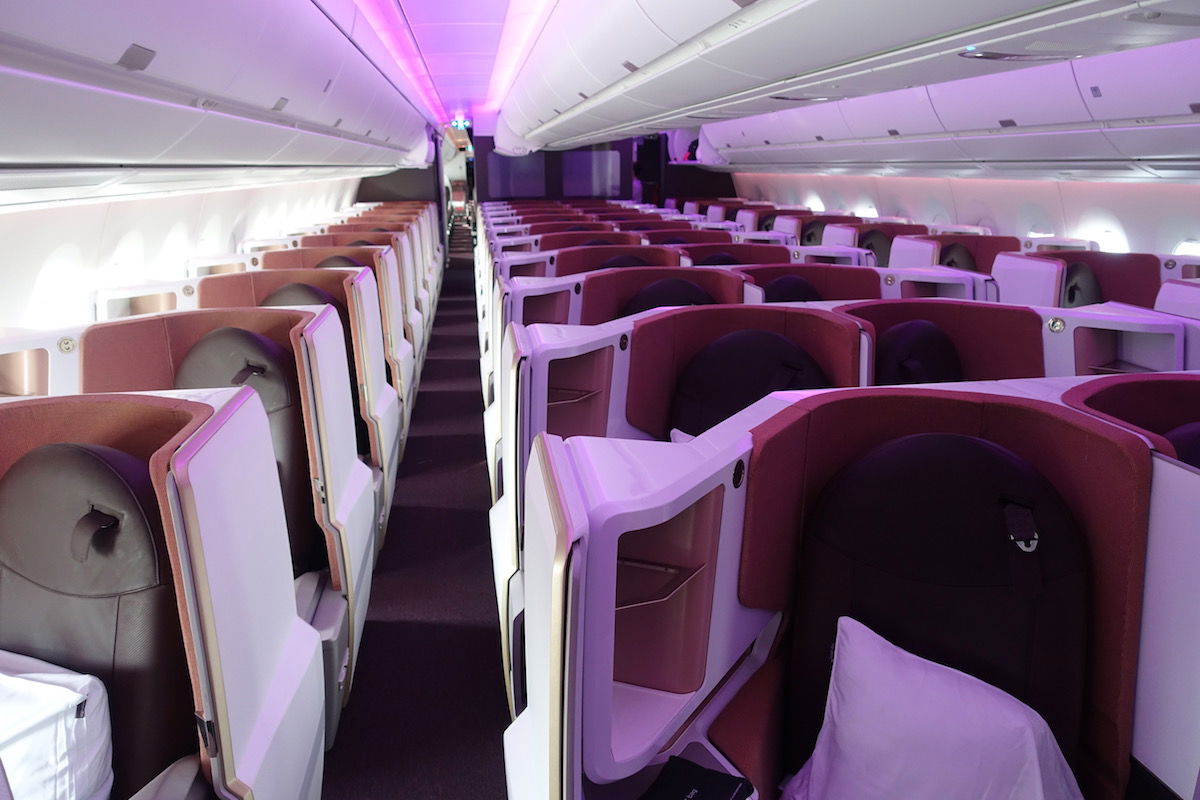 Don't be afraid to book last minute
This is probably the single greatest trick when it comes to finding award space. A lot of people assume that airlines release award space right when the schedule opens, and then don't release any after that.
Quite to the contrary, many airlines release the most award space last minute, when there are unsold seats that would otherwise likely go out empty. While these tickets might often cost the most when paying cash (since airlines assume these seats are booked by business travelers), they can be a great deal with points.
Admittedly this doesn't work for many peoples' schedules. However, if you're feeling spontaneous and want to travel to Europe for the weekend in comfort, airline miles can make that happen pretty efficiently at the last minute.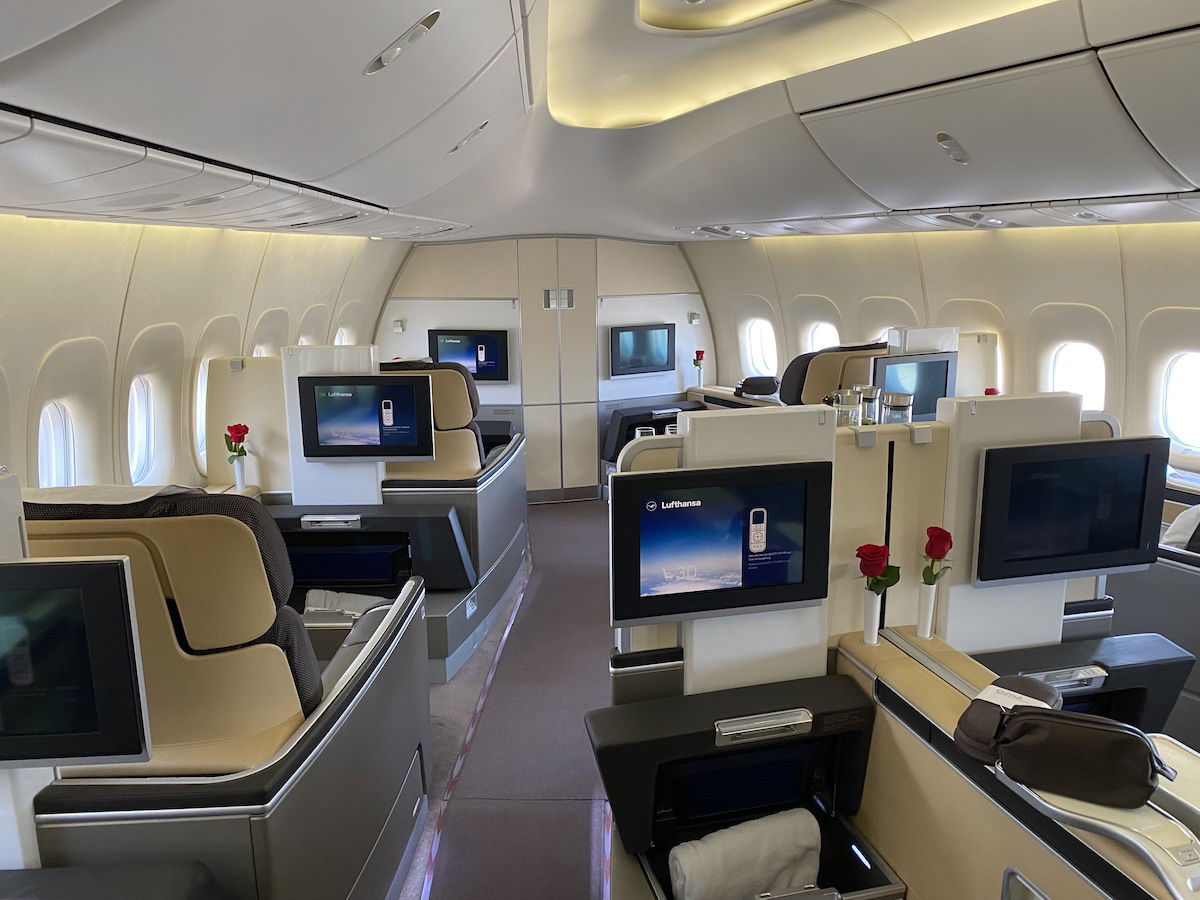 Be flexible with dates and times
I know this sounds obvious and for many people is the reason they don't like miles, but you do have to be a bit flexible if you want to book award tickets. Rather than looking at needing to be flexible as a huge obstacle, keep in mind just how much value you can get out of miles if you're redeeming them properly.
While it might be a pain to be flexible on dates when you're trying to redeem miles for a one-way ticket between Los Angeles and San Francisco, hopefully we can look at it a bit differently if we're talking about redeeming miles for business class between Los Angeles and Singapore, for example.
I'm also not suggesting that you should decide where you're going to travel based on where there's award space, but I do tend to think it can be a fun motivator at times. We all have a bucket list of destinations we'd like to visit, so if you see a bunch of award availability open up to a destination that has been on your list (but maybe not at the very top), that could be worth considering.
Just as an example, Fiji Airways has historically been stingy with business class award space. However, recently the airline released a ton of business class award space between Los Angeles and Nadi, and hundreds of people took advantage of that. I imagine most people weren't planning to go to Fiji before that space opened up, but they'll no doubt have a great time.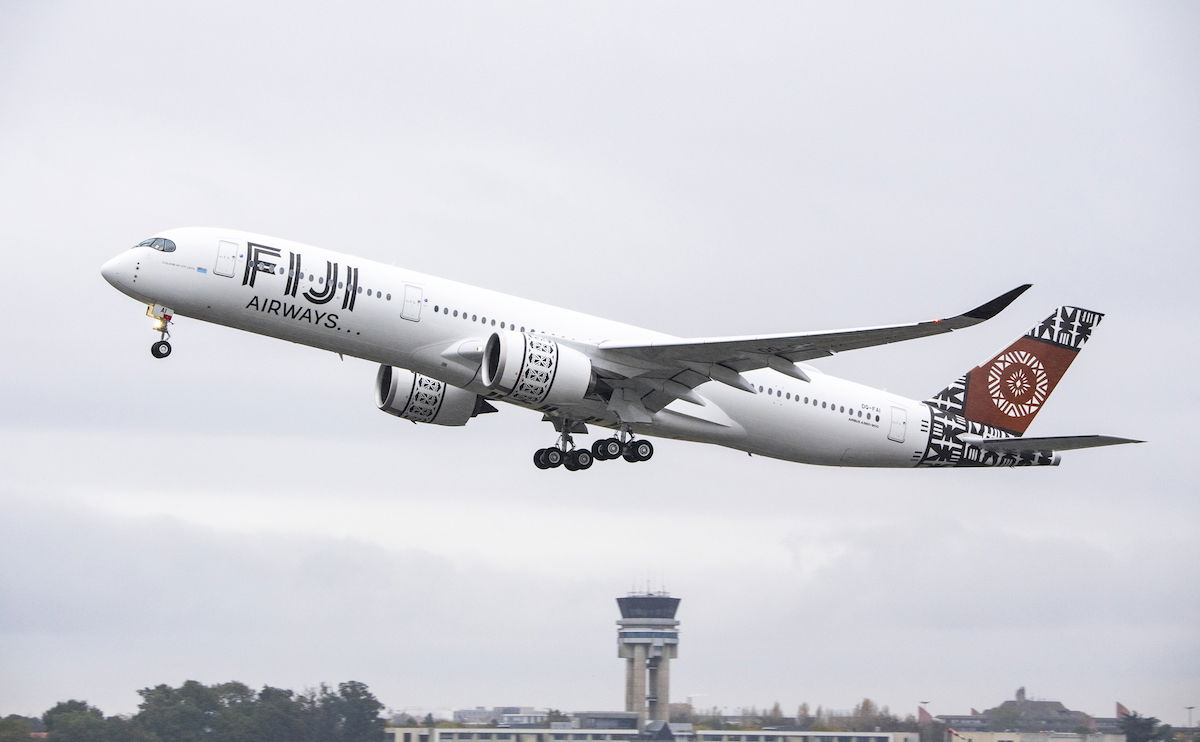 Read trip reports before booking
Not all first & business class experiences are created equal. Assuming you have a choice of products at the same mileage level, I suggest reading some online reviews and trip reports of the airlines before making a booking.
For example, if your goal is to fly international first class, you're going to have a very different experience flying American Airlines' Boeing 777 first class than you'll have flying Singapore Airlines' A380 Suites.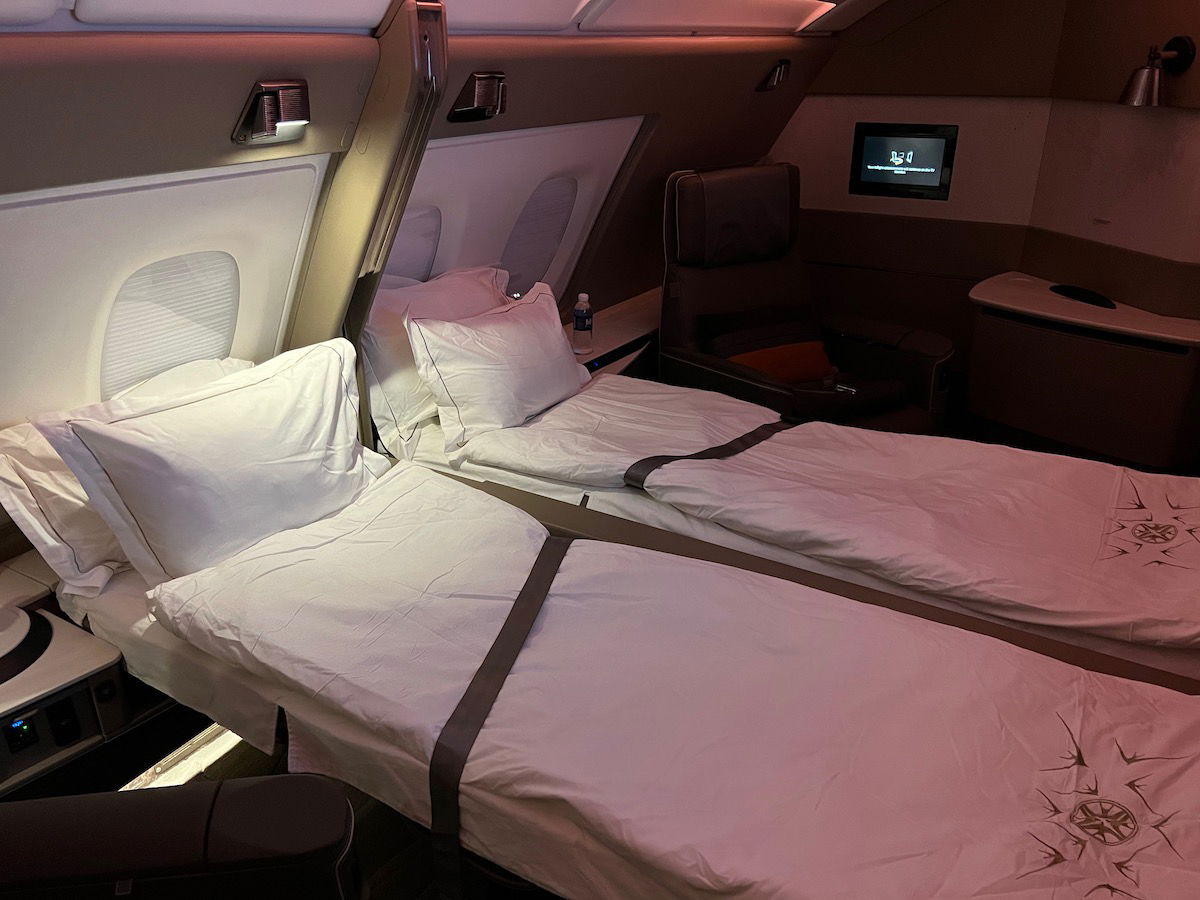 Study award change & redeposit fees
Thanks to the pandemic, airlines offer a lot more flexibility than they used to, including with award tickets. Airlines have vastly different fees when it comes to changing and cancelling award tickets, and those policies are worth being aware of.
Why does it matter so much? Maybe you want to lock in a great award tickets 11 months in advance, but you're not 100% sure you'll be able to take the trip. You might not want to lock in that award if the cancelation fee were $200 per person, while if you could cancel it for free, maybe it would be worthwhile.
So when at all possible, book with programs that have low or no change and cancelation fees, since that gives you a lot more flexibility, and can save you lots of money.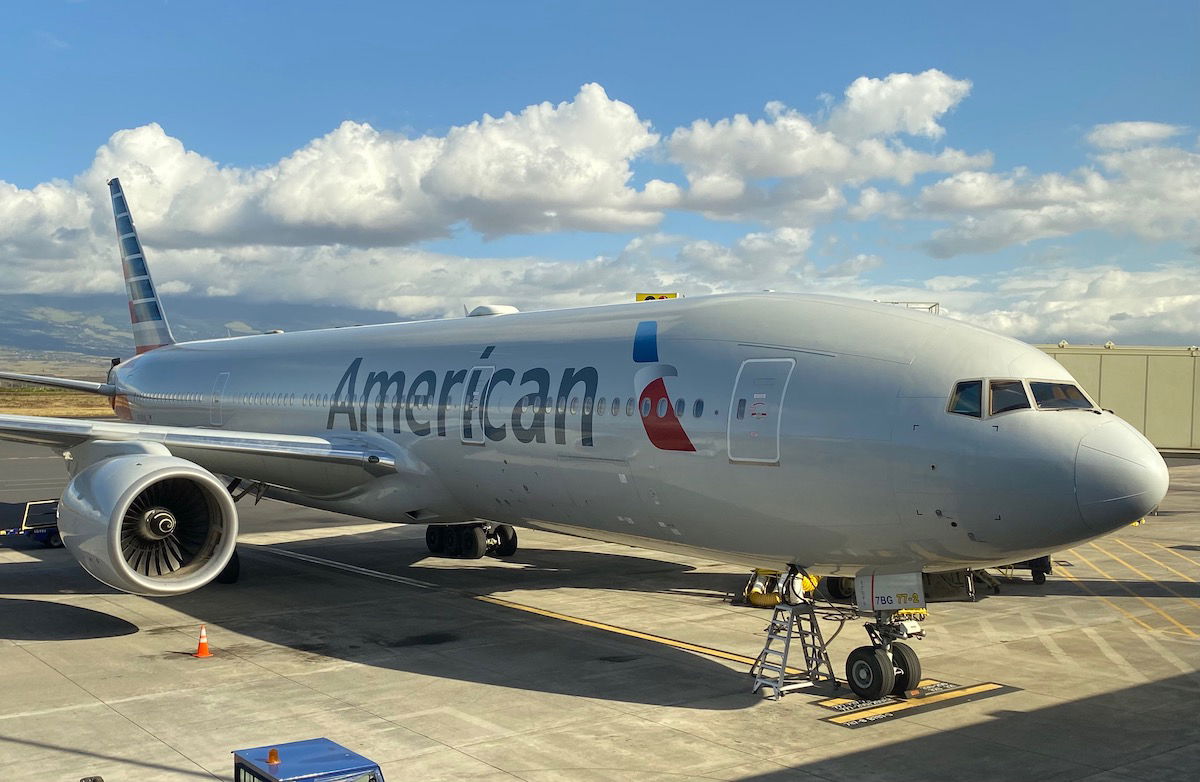 Accept that miles aren't ideal for everyone
Everyone has different travel goals. Some couples may want to travel to Thailand in business class, while some families may want to travel to Orlando for spring break. Both kinds of travel are great, but miles & points won't get you equal value there.
The fact is that traditional mileage currencies can get you great value on long haul, international tickets, as well as first and business class tickets. However, if you're wanting to travel domestically in economy on specific dates, you're usually going to be better off earning cash back (or a cash back equivalent points currency) instead.
It's important to view credit card rewards in terms of opportunity cost. Some people are best off getting something like the Citi® Double Cash Card (review), which offers 1% cash back when you make a purchase and 1% cash back when you pay for that purpose (in the form of ThankYou points). By the time you've paid your bill, you're earning two cents back for each dollar spent.
Accruing that cash back and then being able to redeem it toward whatever travel experience you're eyeing (or anything else) could be a good option as well, especially if you just want to travel domestically and don't have much flexibility.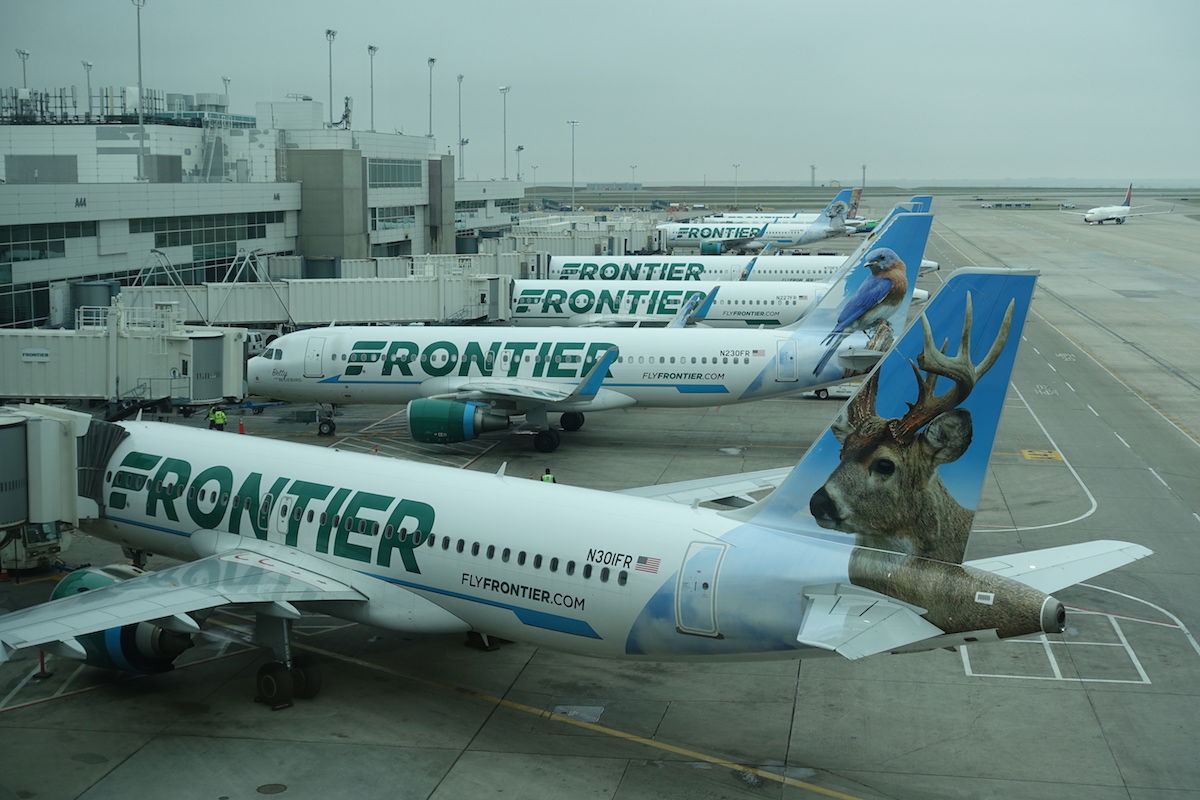 Bottom line
There's a learning curve to efficiently redeeming airlines miles & points, but the rewards can potentially be huge. International first & business class tickets are attainable with a bit of effort, just by maximizing credit card rewards. The above are some of my top tips to make sure you're getting the best value.
Do you have any tips for redeeming miles & points that I haven't mentioned?