I've been reviewing a lot of business class products lately, including Aeromexico, Air Canada, Air France, Avianca, Iberia, LAN, Oman Air, and South African, with a lot more coming over the next several weeks.
Quality has varied significantly by airline, though the overall impression I've gotten is "wow, this airline could be so much more if they tried a little bit harder."
A couple of weeks ago I wrote a post about the 11 features that make a business class product great. While there are some obvious important features, like a comfortable seat and good food, the points which set the good airlines apart from the great airlines are a bit more subtle.
After writing the previous post I started thinking to myself "well, if those are the points which matter most to me, which airline is best?"
When it comes to great seats, there are dozens of airlines which do very well — really any airline which has one of my three favorite business class hard products is pretty awesome.
But then I started narrowing it down to the airlines which truly differentiate themselves. Which airlines offer Wi-Fi? Which airlines have great bedding? Which airlines have great food, and ideally a dine on demand menu? Which airlines make a killer cappuccino?
Well, after much consideration, I think I've decided that Qatar Airways has the world's best business class product, at least on the A350, A380, and 787. It sort of kills me to admit that as well, since the airline's CEO is cocky as could be.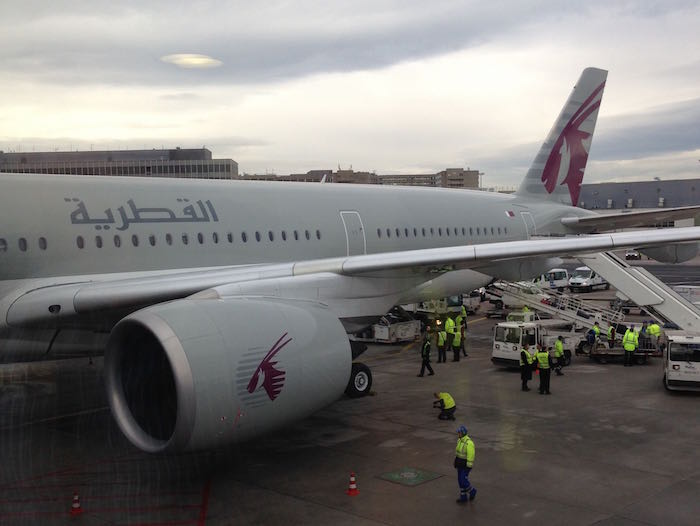 But Qatar Airways really is fantastic.
The above planes have reverse herringbone seats, which are among my favorite hard product.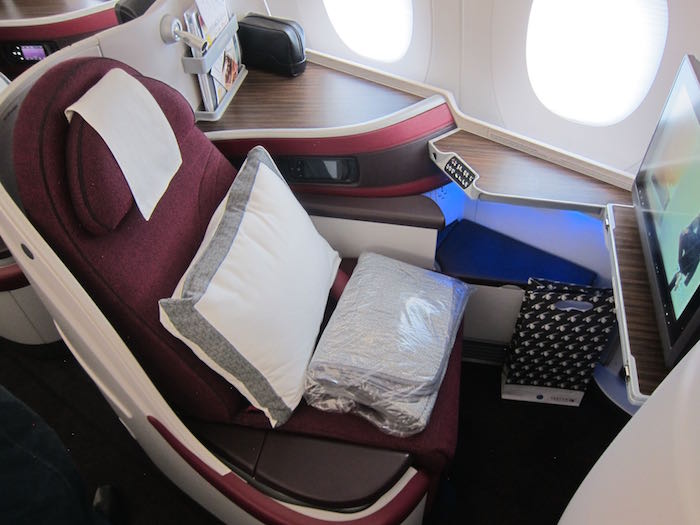 Qatar has an extensive dine on demand menu, where you can truly have what you want when you want.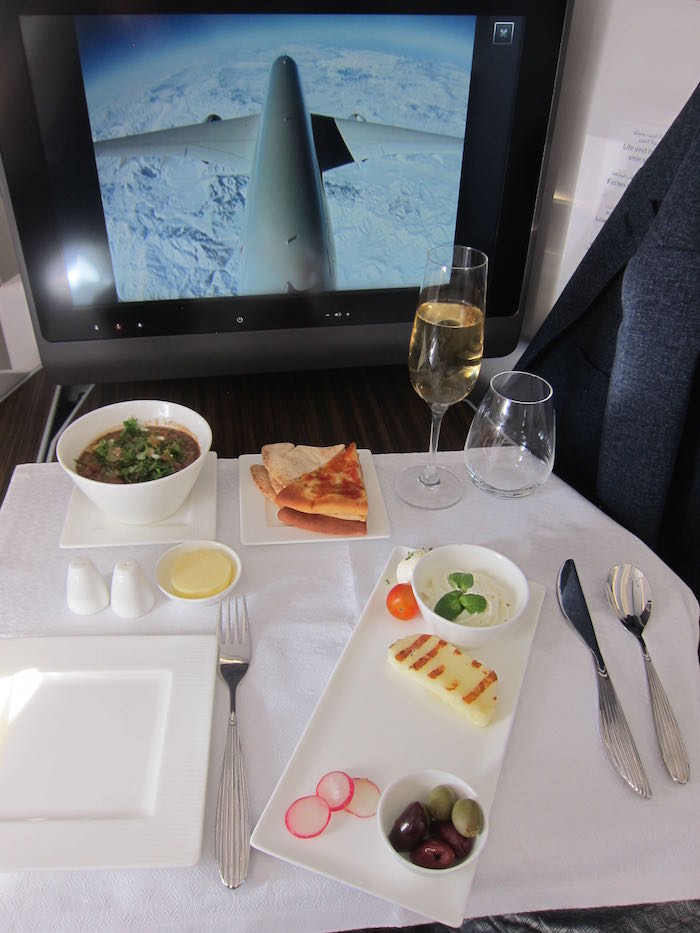 They whip up a mean cappuccino.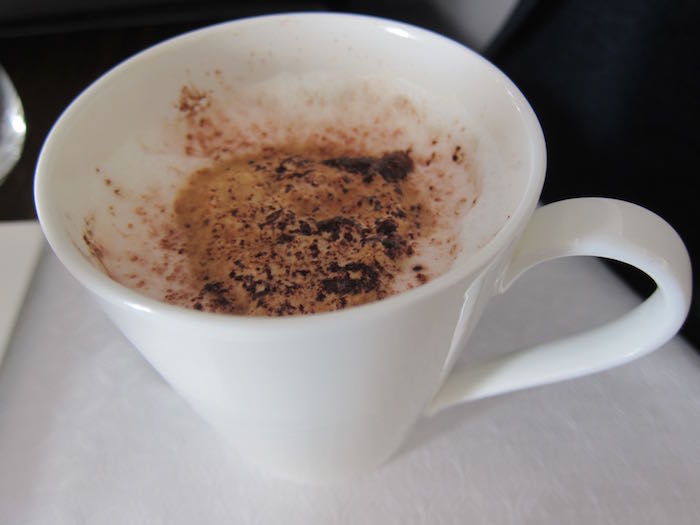 They have great bedding, including a mattress pad and duvet.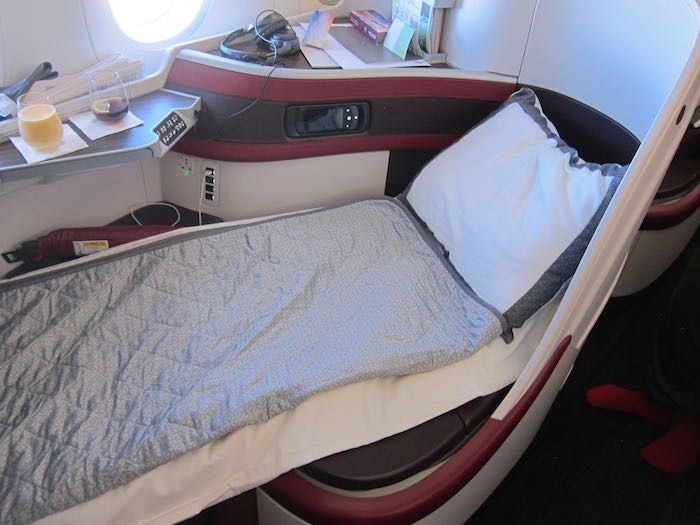 They offer amenity kits and pajamas in business class on many flights.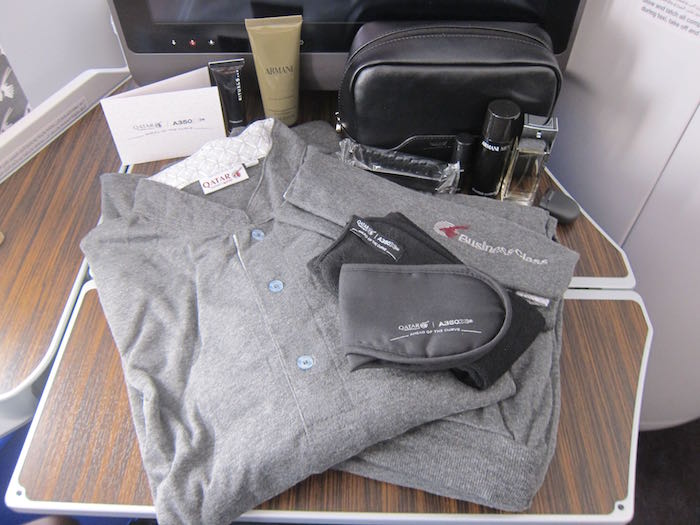 They do well with the small details — you can choose whether you want a hot or cold towel (and they'll remember your preference), you get arabic coffee and dates before takeoff, they have both normal champagne and rose champagne, and their desserts are exquisite.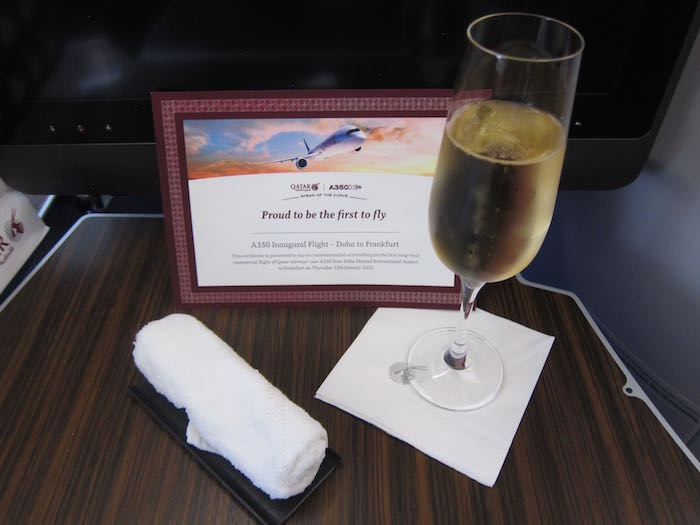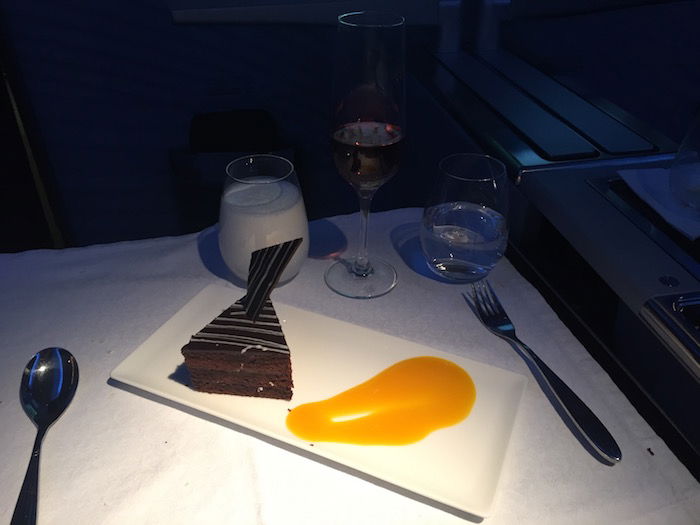 Qatar Airways also has a fantastic business class lounge in Doha, and if you're connecting within the Gulf in first class you even get access to their incredible first class lounge.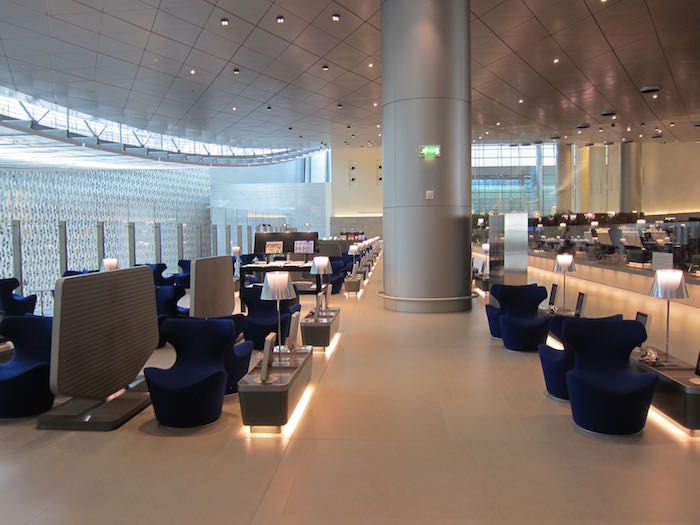 I will say, however:
The airline is undergoing cost cutting, so they seem to be cutting out many of the frills
I don't generally love service on Qatar Airways — I find the crews to be rather distant, which is probably due to the corporate culture at the airline
All of the above doesn't apply on Qatar's 777s, which remain the backbone of their fleet — supposedly these planes will eventually get a "super business class," though we're still waiting
On the 787, Qatar Airways charges for Wi-Fi based on data usage rather than the length of the flight, which drives me crazy (at least that was the case the last time I flew their 787)
I will say that on a good day I think Singapore Airlines business class could also be the world's best, though it depends on the type of meal they're serving, and also the crew you get. My two complaints about Singapore business class are the outrageous cost for Wi-Fi on their A380s, and also their lack of a dine on demand menu.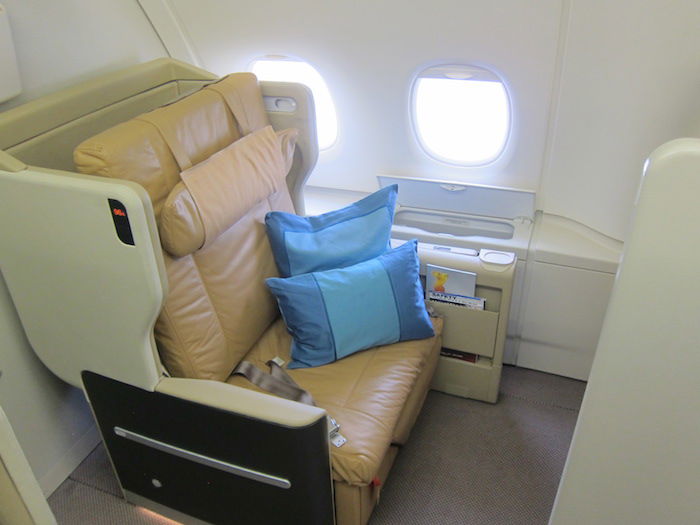 I also suspect Etihad's 787 and A380 business class is excellent, though I haven't had the chance to fly it yet. But it could very well be up there.
Why am I excluding certain other airlines?
American business class? They have a fantastic hard product and the best international Wi-Fi in the sky, but the product is otherwise bland.
Austrian business class? They have fantastic catering, but I'm not a fan of the seating configuration.
Cathay Pacific business class? They don't have Wi-Fi, and in practice I don't find the food in business class to be especially good.
Oman Air business class? Overall I love this product, though service can be hit or miss.
Bottom line
At the end of the day, the best business class product really does vary depending on the exact details of the flight. For example, while I think Qatar Airways' business class is possibly the most well rounded out there, that doesn't apply to their 777s, which remain the backbone of their longhaul fleet.
Similarly, on a good day Singapore Airlines absolutely could have the world's best business class product, especially if you score a bulkhead seat.
The moral of the story is, it's the little things which differentiate a good business class product from a great one. There are dozens of airlines which have equally great business class hard products, but it's the little touches which set them apart.
What do you consider to be the world's best business class product?