In early July I wrote a post about 13 points hotels that I hope to stay at. Ford and I are planning fewer big trips for the coming year than in the past, given all else going on in life (I still plan on taking lots of review trips, but those are different).
We've canceled a couple of our immediate trips (including to Iceland, unfortunately), but we're planning a trip for late fall, right around Thanksgiving. We're trying to make this something we both enjoy — for me that means flying interesting airlines and staying at a cool points hotel.
We currently have one plan that's booked, though we're now considering changing that, so I'd love to hear what you guys would do.
What We Have Booked
We booked a six night stay at the Waldorf Astoria Maldives using points, which is an awesome deal.
As far as flights go, in one direction we booked Air France's A380 and 787-9 business class from Miami to Male via Paris, and in the other direction we booked Etihad's A380 and A330 business class from Male to New York via Abu Dhabi.
The thing is, this entire trip can easily be canceled.
On the one hand this trip sounds awesome and relaxing, and I think it would make an interesting review. On the other hand:
We've been to the Maldives several times before, and while a new resort sounds awesome, it's ultimately more of the same
We're much more nature people than city people in terms of where we like to travel to, but we're also mostly "active" nature people; so generally we don't like to just bake at the beach all day, but rather like to hike and whatever else
While we booked the room with points, the costs will still add up, between the transfer costs, room upgrade costs for some days, and the inflated costs of food & beverages at the property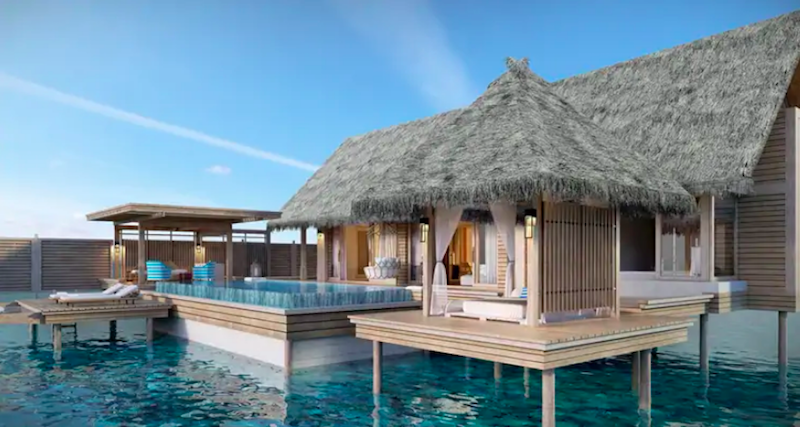 Waldorf Astoria Maldives
So this is an awesome option, but I'm also someone who overthinks things, which is why I've come up with an alternative idea…
What We're Considering Instead
I've been excited about Hyatt's acquisition of Alila, which includes some great luxury properties. The property that interests me most is Alila Jabal Akhdar, located in Oman. This is a property that's more than 6,000 feet above sea level, and it's in the mountains of Oman.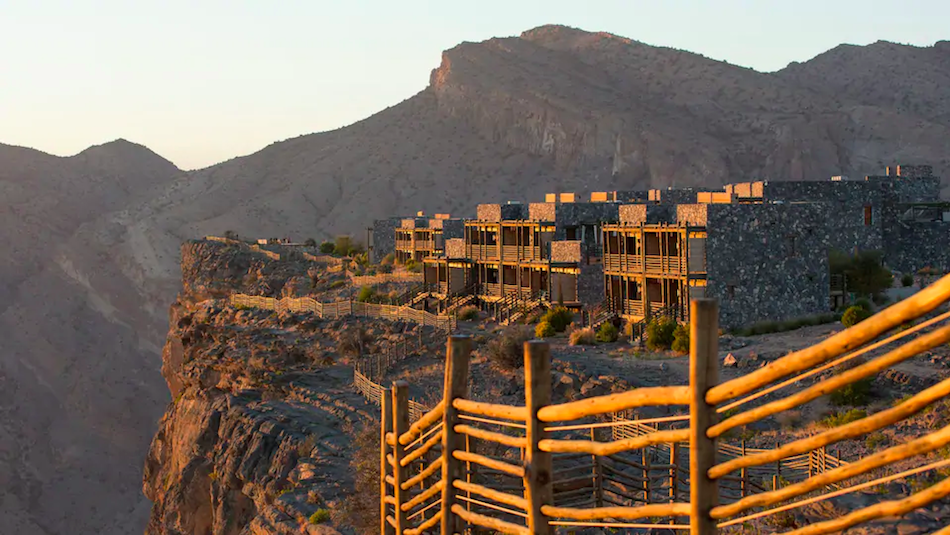 Alila Jabal Akhdar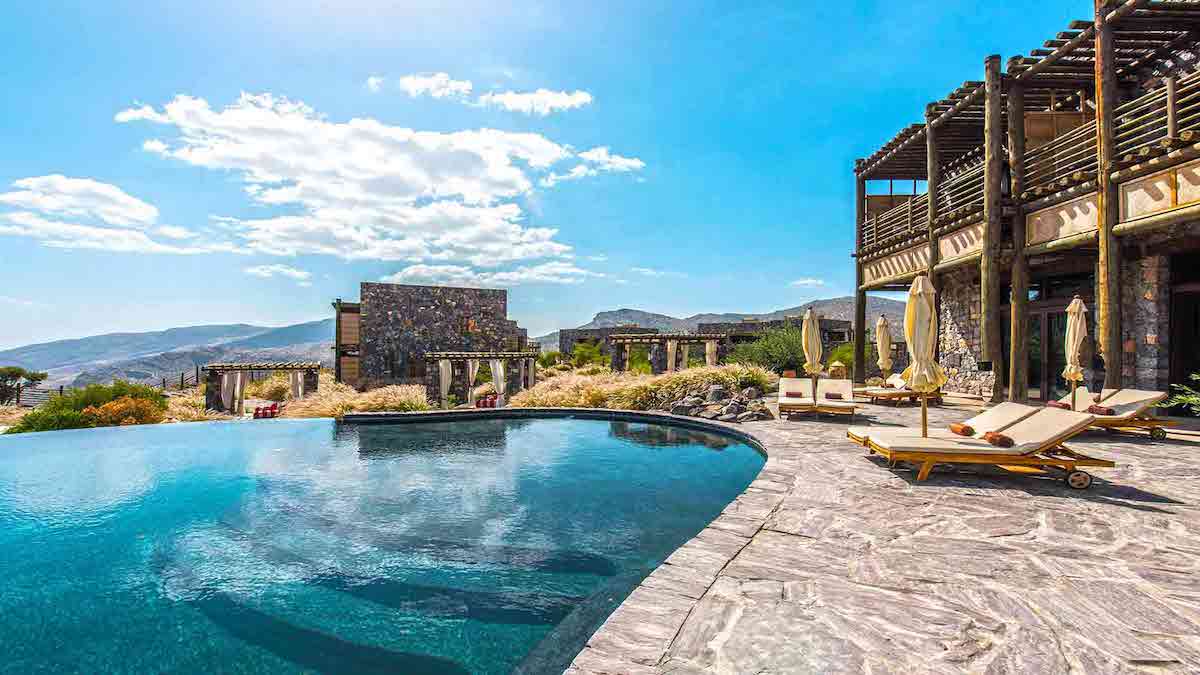 Alila Jabal Akhdar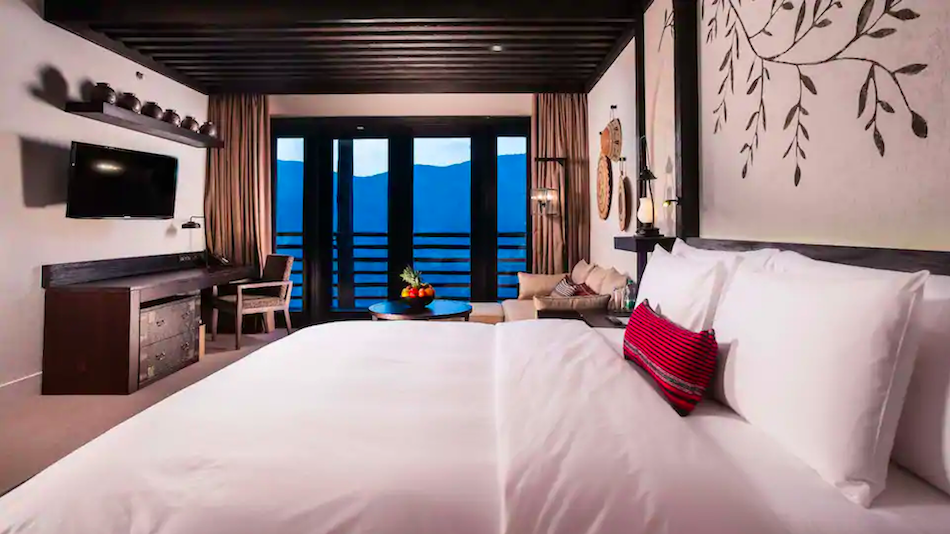 Alila Jabal Akhdar
The property looks stunning, and I could redeem World of Hyatt points for a stay here. Ford and I love hiking and nature, so this seems like it could be fun.
We could also spend a couple of days in Muscat, as Ford has never been there before.
Perhaps equally intriguing is the flight options. I'm super excited about the fact that EgyptAir has a sub-$1,000 business class fare from Muscat to New York. The reason I'm so excited is because both flights would be operated by brand new planes, including the A220 and 787. Suffice to say I'd love to fly EgyptAir again, while Ford isn't quite as enthusiastic as I am.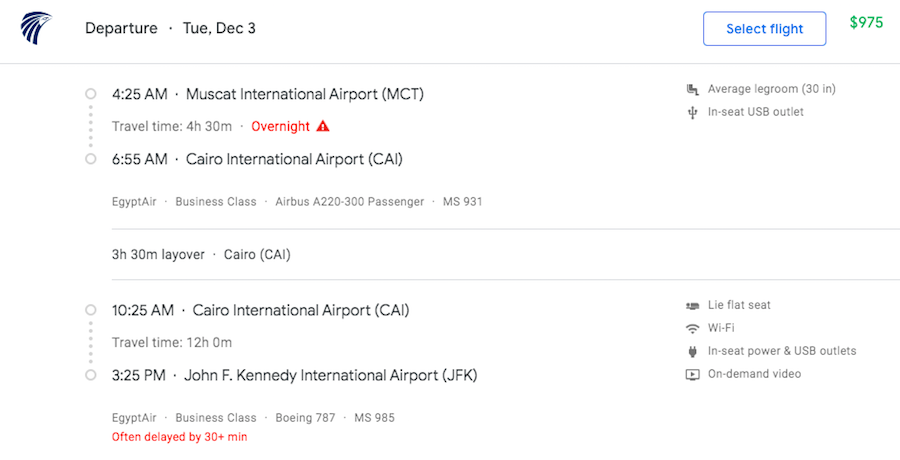 There are also some cool options for the way out:
Emirates has award availability on their 777-200LR from Fort Lauderdale to Dubai, which has their new(ish) 777 business class
Alternatively we could somehow get to Europe, and then we could fly from London to Bahrain to Muscat, with the longer flight on Gulf Air's 787-9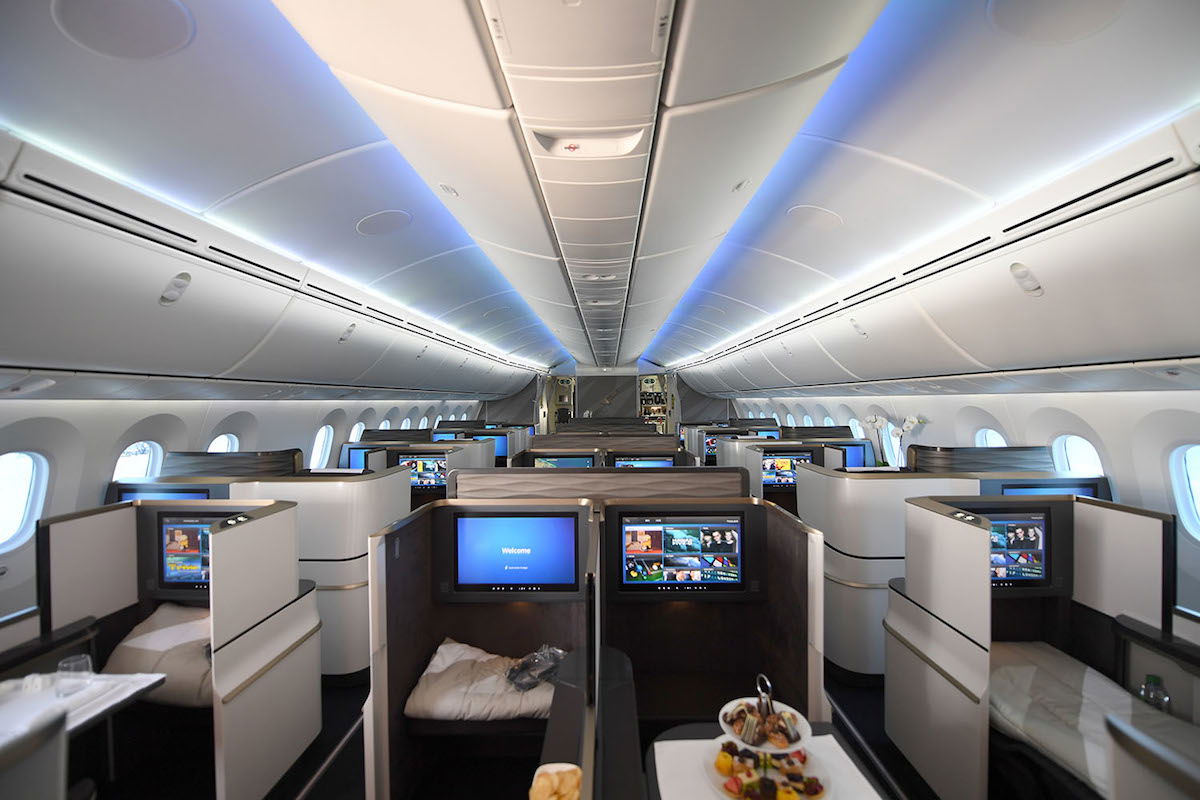 Gulf Air's 787-9 business class
Bottom Line
I'm writing this post partly because writing out this stuff helps me consider my own thought process, partly because I really love to hear what you guys think, and partly because I hope that some people can get ideas for their own travels from my overall strategies.
So I'm curious, which of the above trips would you guys book? Is there another awesome points hotel trip I should be considering for this fall, or any other awesome airlines I could review on either trip?