---
My goal this year has been to review as many new airlines in premium cabins as possible, and I've found it to be immensely enjoyable. I've tried even more new products than I was hoping to, so several weeks back I shared an additional list of 13 more airlines I want to review in the coming months.
In the comments section of that post, a couple of readers mentioned Air Astana, which I didn't really know the first thing about. After doing some research, I was fascinated by the airline, as they seem to run a solid and quirky operation. So this entire trip was centered around being able to try Air Astana, though fortunately I managed to try some other interesting products while positioning for the trip as well.
Planning the flights
The first aspect of planning this trip was figuring out the ideal Air Astana itinerary. My goals were to do the following on a single itinerary:
Find the cheapest possible business class itinerary
Try as many versions of their business class product as possible, given that they have several types of business class seats
Ideally get a layover in either Almaty and/or Astana, so I can at least explore the country for a limited amount of time
With that being the goal, I managed to find the following itinerary in business class, which I was quite pleased with, at the cost of ~$1,330:
09/24 KC910 Incheon to Almaty departing 12:55PM arriving 4:45PM
09/25 KC953 Almaty to Astana departing 2:30PM arriving 4:10PM
09/26 KC941 Astana to London departing 3:00PM arriving 5:10PM
The flight from Incheon to Almaty would be operated by a 767, featuring Air Astana's newest business class product.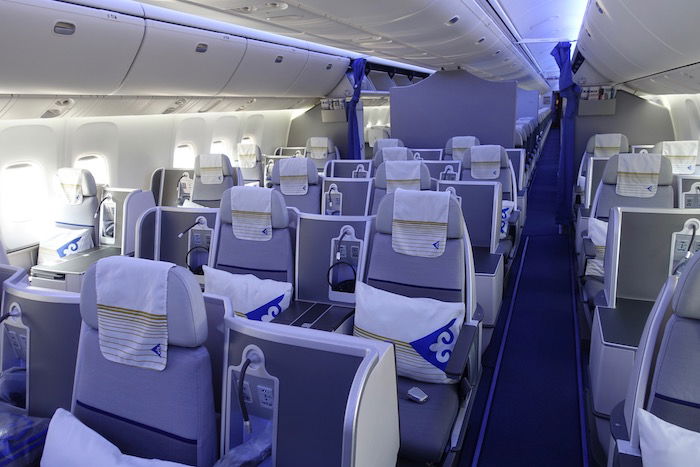 The flight from Almaty to Astana would be operated by an A321, featuring their regional business class product.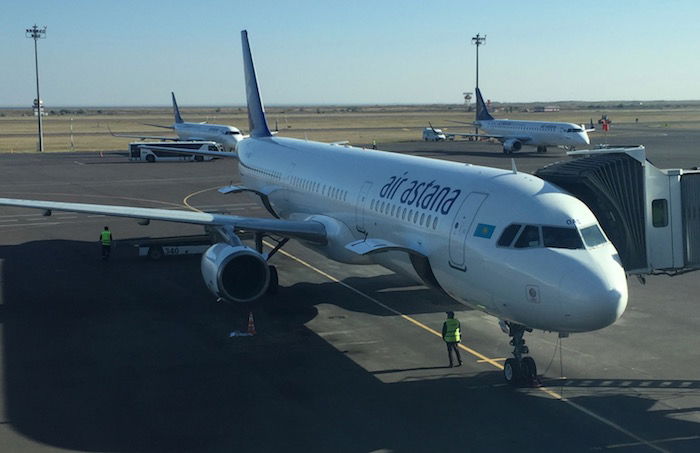 From Astana to London I'd be on the 757, which only has angled seats, though I figured it would be a useful review since they also use it for several of their longer routes.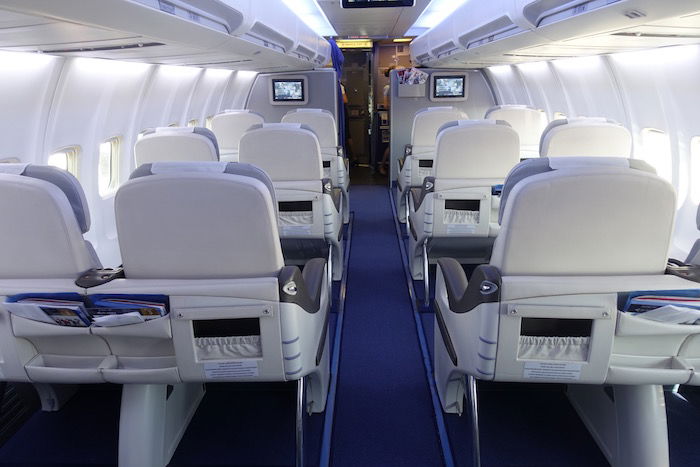 Best of all, I'd have almost 24 hours to visit both Almaty and Astana, which I was excited about.
From there I had to position to Incheon and from London. I've reviewed Korean Air's A380 first class and 777 first class, though Korean Air also has a new first class product which I haven't yet reviewed. The "bones" of the new seats are very similar to the old ones, except they're fully enclosed suites. This new product is available on the 747-8 and select 777-300ER aircraft.
Given that I'm a 747 enthusiast (and they're becoming increasingly rare), I really wanted to get on that plane if possible. After all, Korean Air is one of only three airlines to operate the passenger version of the 747-8. Based on availability, it looked like the best option was out of Vancouver, where I was able to book the following flight for 80,000 Korean Air SkyPass miles plus $112.29 in taxes and carrier imposed surcharges:
09/22 KE82 Vancouver to Incheon departing 2:20PM arriving 5:35PM (+1 day)
As I've written about in the past, award availability in Korean Air first class tends to be excellent, and on top of that they have some very favorable policies, like allowing long holds, having no cancelation fees, etc.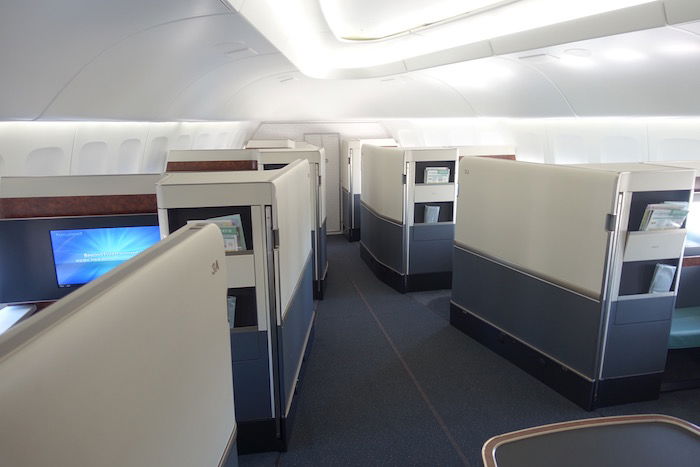 Last but not least, I needed to get from London back to Los Angeles as soon as possible, in order to position for my next trip. As luck would have it, United had first class award availability on the exact date I needed, so I redeemed 87,000 Avianca LifeMiles plus paid $262.38 in taxes (including the steep UK air passenger duty) for the following:
09/27 UA935 London to Los Angeles departing 12:20PM arriving 3:45PM
I was especially excited to try United first class before they eliminate international first class in the coming years.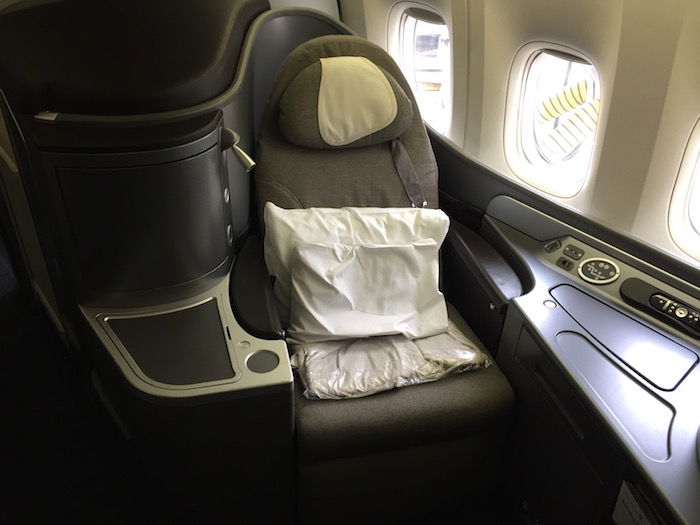 In the end, my entire routing looked as follows: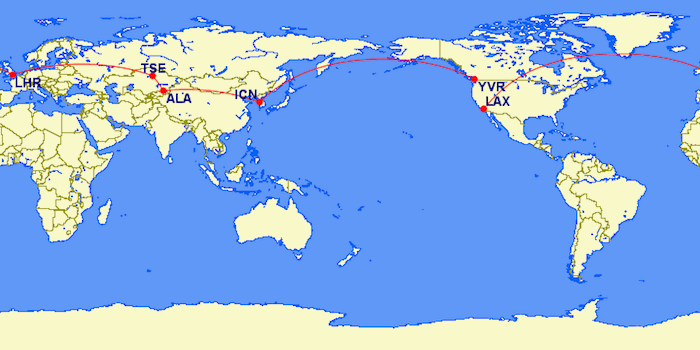 Planning the hotel stays
For this trip I'd need the following hotel stays:
1 night near Incheon Airport
1 night in Almaty
1 night in Astana
1 night near London Heathrow Airport
Between my Korean Air flight and first Air Astana flight I needed to spend a night near Incheon Airport. My initial instinct was to book the Grand Hyatt Incheon Airport, which is a really solid airport hotel.
However, then I realized that there's a Starwood Design Hotels property near Incheon Airport, called Nest Hotel. I figured this would be a great opportunity to stay at my first Design Hotels property. The rate for the one night stay was ~$130.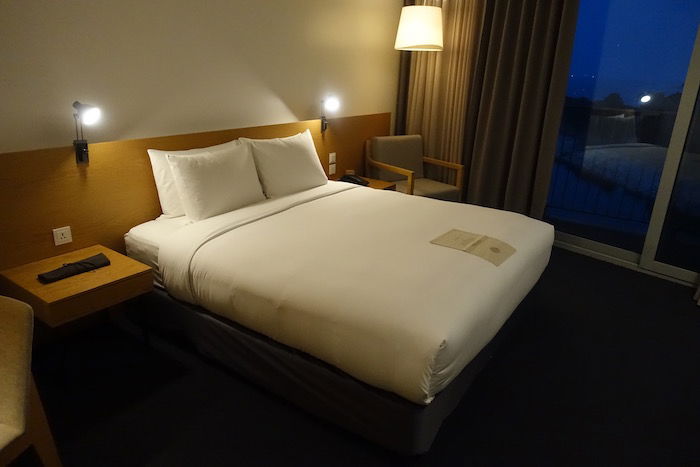 Then for the one night in Almaty I decided to spring for the Ritz-Carlton, which seemed to be the best hotel in the city by far.
The hotel was mostly sold out for the night I was there, so the cheapest rate I could book was for a club room. I paid ~$250 for that stay.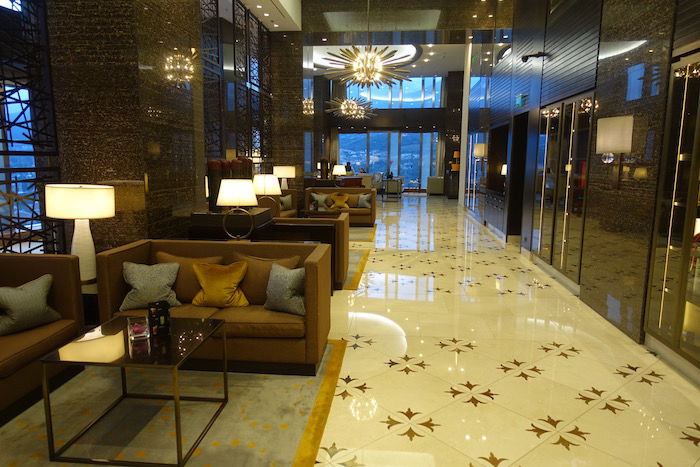 Then in Astana I booked the Marriott for just 10,000 points per night, which represented a much better value than the paid rate of $150+. Given that Starpoints convert into Marriott Rewards points at a 1:3 ratio, that's a heck of a deal. I also lucked out because I managed to match to Marriott Platinum just a couple of days before my stay.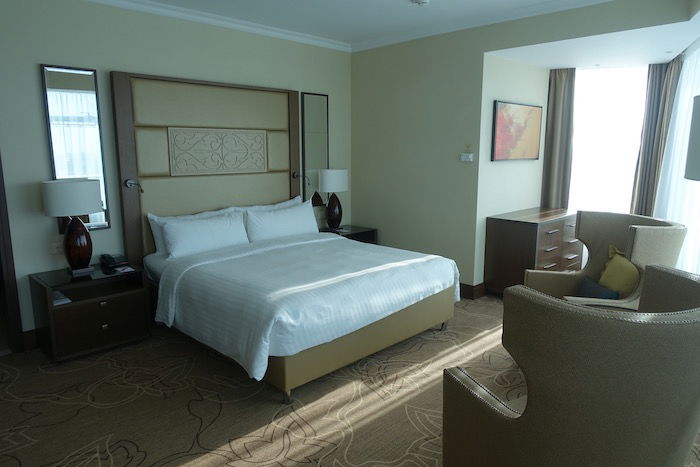 Lastly at London Heathrow I decided to book the Sofitel Terminal 5. I was landing at Terminal 4 and departing the next day from Terminal 2, so on theory that wasn't especially logical. However, I've reviewed the Hilton Heathrow Terminal 4, and was keen to try the Sofitel (mainly because a Priority Pass membership gets you into their club lounge, so I wanted to see how that worked in practice). I booked a paid rate there for ~$250, which was more than I wanted to spend, but…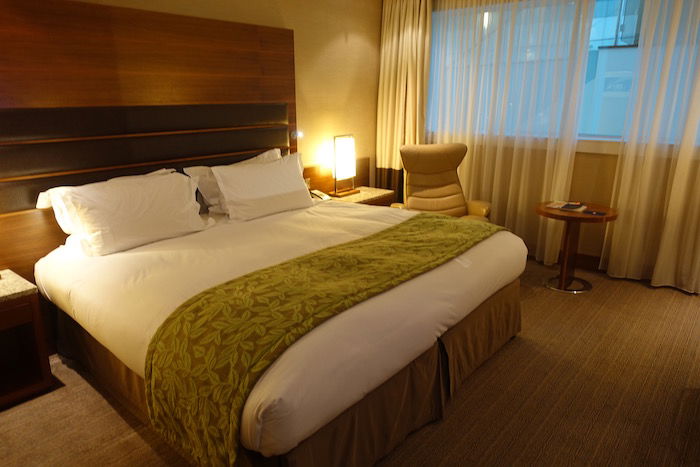 Bottom line
This was an insane, whirlwind trip, even by my standards. Flying around the world in five days while trying to sightsee and also stay caught up on work can be exhausting, but I had so much fun. I'm so happy I got to try a new airline, several new products, and even visit a new country.
Stay tuned, as I'll be publishing this trip report pretty quickly.