EXTRA PERKS AVAILABLE
Enjoy breakfast, upgrades, & more
Want to take advantage of Marriott STARS benefits, including a space available room upgrade, complimentary breakfast, a hotel credit, and more? Contact Ford ([email protected]) for more details. He may even be able to help if you already have a stay booked. This is valid for paid stays at BVLGARI, EDITION, Ritz-Carlton, Ritz-Carlton Reserve, and St. Regis.
Several months ago, I wrote about a hotel that's in the pipeline that might just become one of Australia's best city hotels. I wanted to provide an update on this, as the hotel has opened as of today.
Basics of the new Ritz-Carlton Melbourne
The Ritz-Carlton Melbourne has opened its doors as of March 23, 2023. This is now Australia's tallest hotel, and it also looks like it could become one of the country's best city hotels. The concept was first announced back in 2015, so this hotel has been a long time coming.
The 257-room five-star hotel is at the very top of an 80-story building on Lonsdale Street, so features great views of the city and Port Phillip Bay. Guests staying at the hotel will be whisked up to the very top floor of the building, where the lobby is located, and then the rooms are below that (but the lowest room is on the 65th floor, so all rooms should have amazing views).
The Ritz-Carlton Melbourne features a variety of amenities, including a 79th floor club lounge, a signature restaurant (Atria) and lobby bar (Cameo), a heated indoor infinity pool and deck, a spa, and a gym.
I'm a sucker for hotels that are at the very top of skyscrapers. My first thought is that this hotel gives me Ritz-Carlton Hong Kong vibes (though the hotel isn't quite as high up). I know some people don't like having to take two elevators to get to their guest room, but in my opinion it's a small price to pay for a lobby and rooms with amazing views. Admittedly Melbourne's skyline isn't quite as iconic as Hong Kong's.
Below you can find some renderings of this beautiful hotel.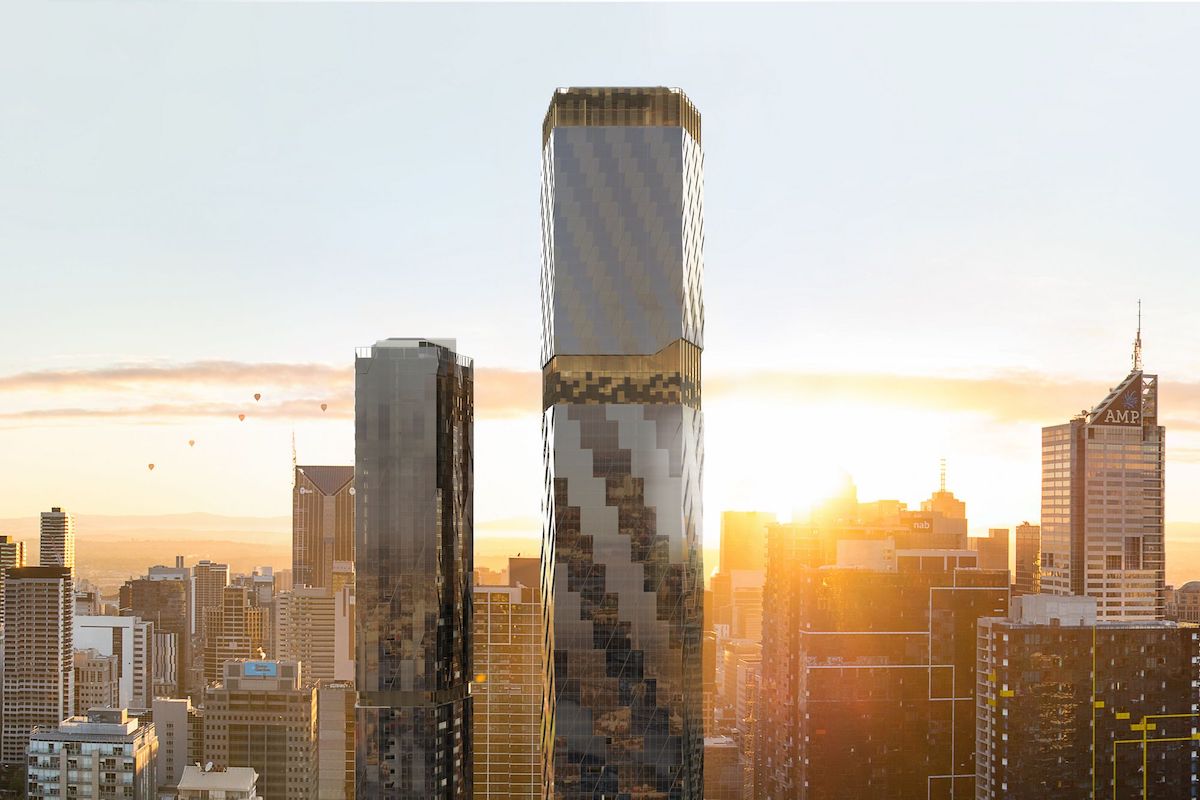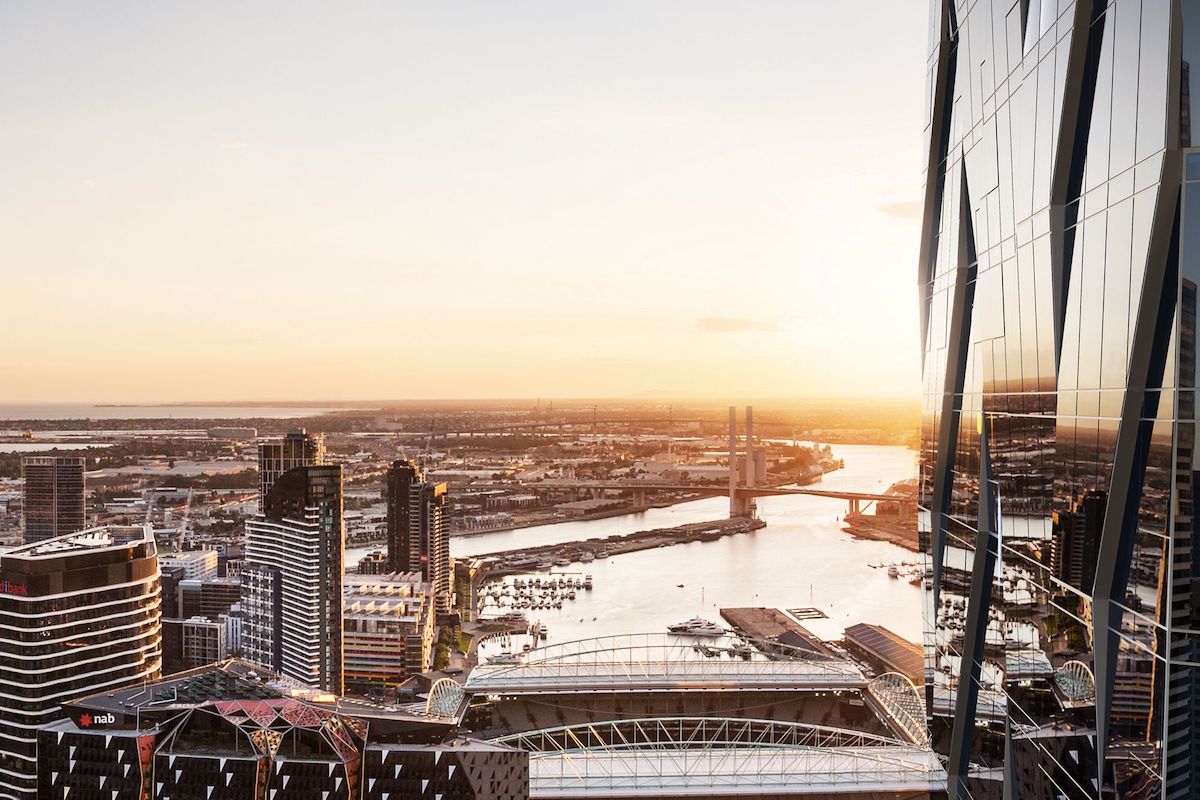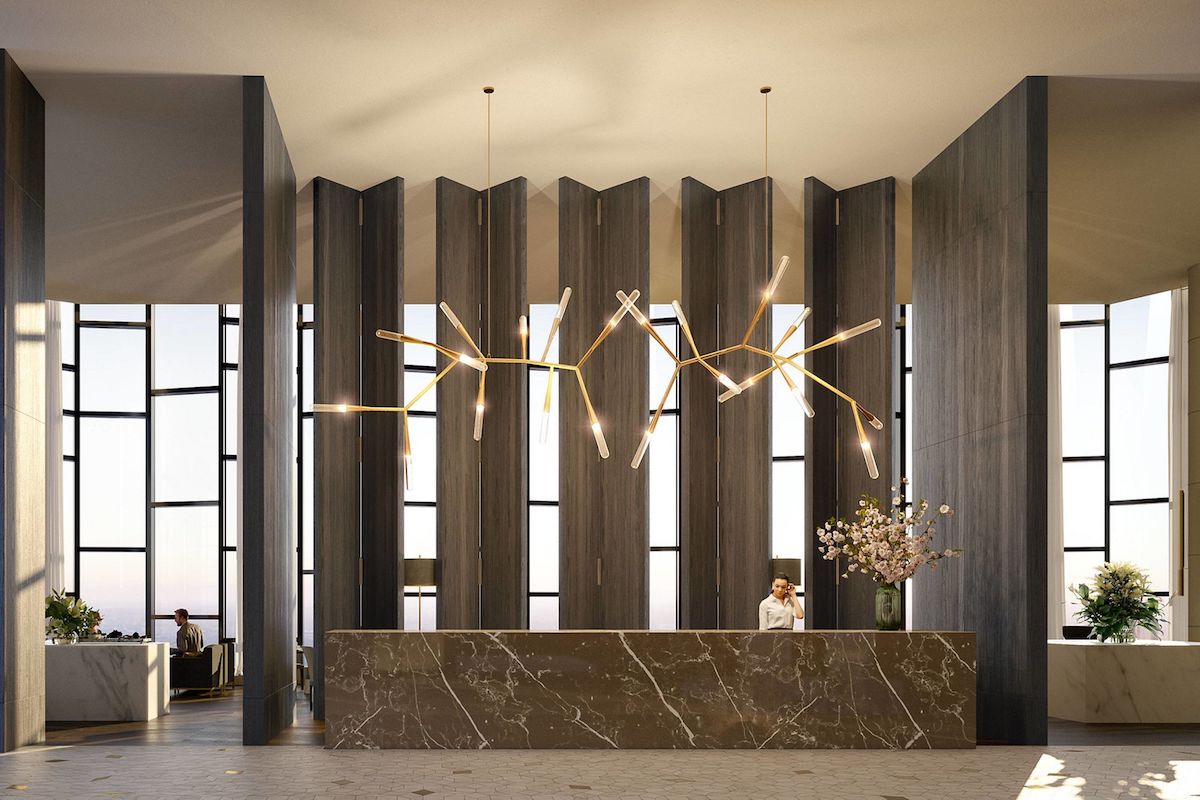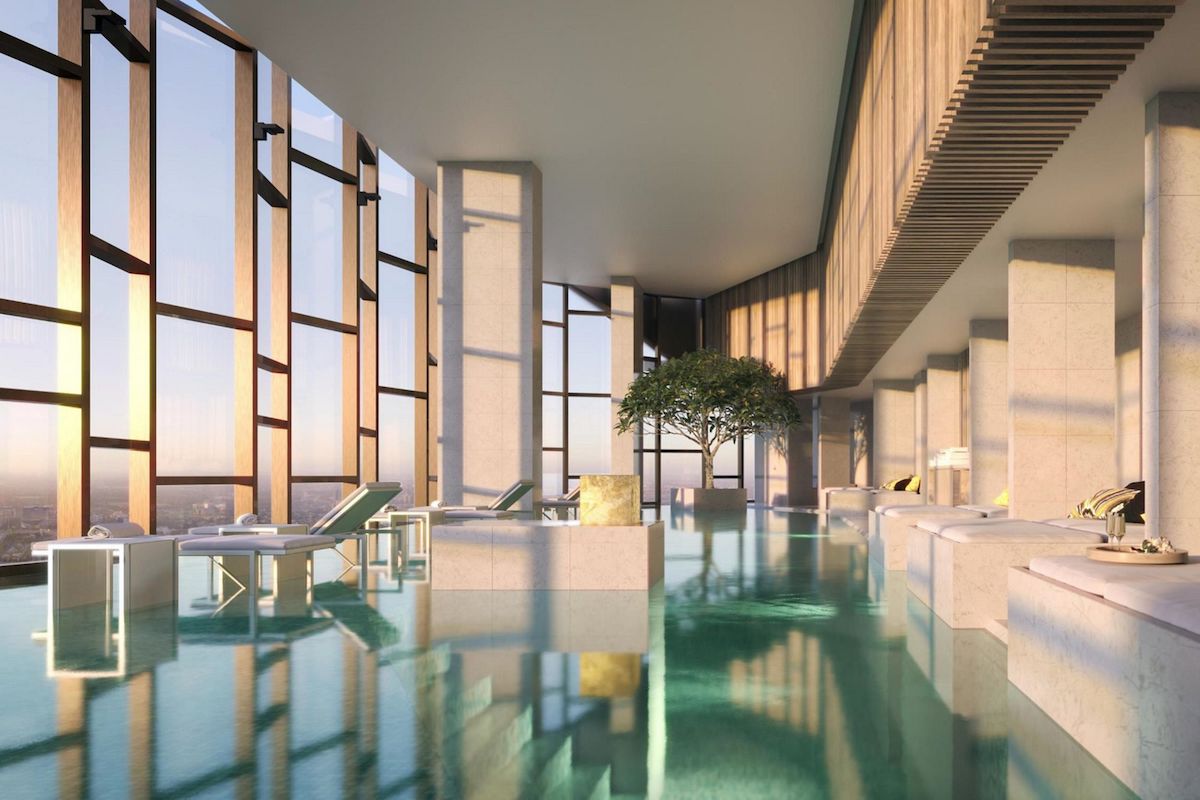 Ritz-Carlton Melbourne rates & points requirements
What is pricing like at the Ritz-Carlton Melbourne, whether paying in cash or redeeming points? For what it's worth, entry level rooms at the hotel are 44 square meters (473 square feet).
For those paying cash, rates seem to start at around 470 AUD (~317 USD) per night, though there's obviously quite a bit of variability depending on the day of week, time of year, etc.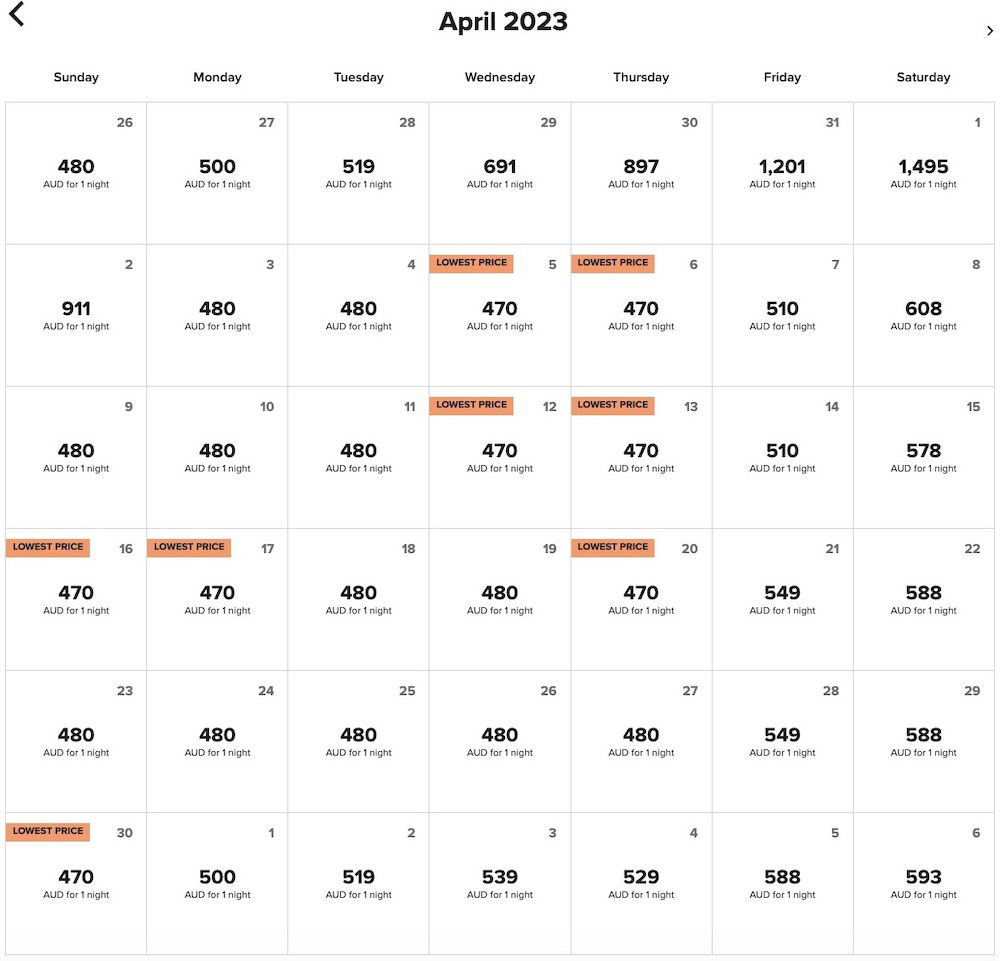 Ritz-Carltons are known for their amazing club lounges, and club rooms are consistently quite expensive. This property is no exception. Club rooms seem to consistently cost an extra 500 AUD (~337 USD) per night over standard rooms.
If you are going to book a cash stay at any Ritz-Carlton, I'd highly recommend doing so through the Marriott STARS program, so you can receive complimentary breakfast, a $100 property credit, a room upgrade, early check-in and late check-out (subject to availability), and a welcome amenity. The Marriott STARS rate should be equal to whatever the standard flexible rate is when paying cash. Ford is happy to help with Marriott STARS request, and can be reached at [email protected].
For those redeeming points, the cost is roughly what you'd expect. Marriott Bonvoy has dynamic award pricing, so the price in points varies by night. I value Marriott Bonvoy points at 0.7 cents each, so redemption rates seem fair, with an average cost of somewhere around 45,000 points per night for a standard room.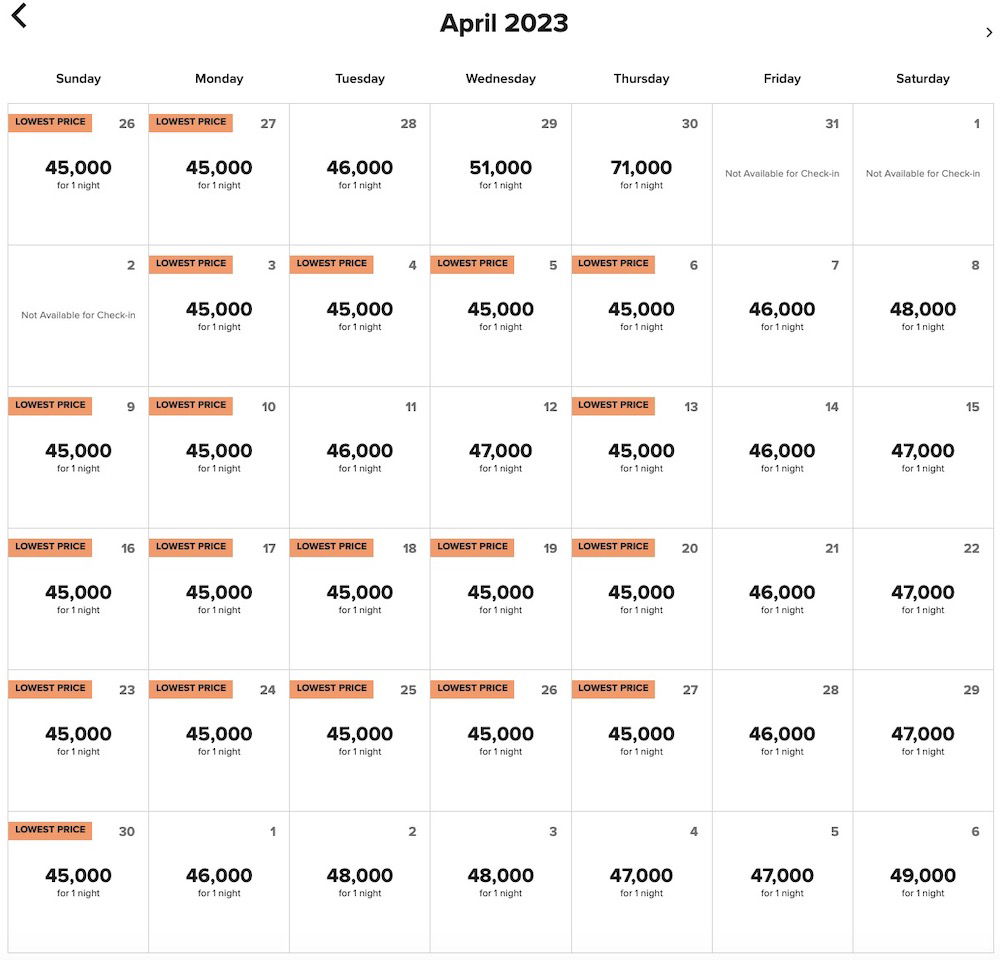 Ritz-Carlton brand expanding nicely in Australia
It's impressive to see the pace at which the Ritz-Carlton brand is growing in Australia. Several years ago there weren't any Ritz-Carlton properties in Australia. Then in 2019, the Ritz-Carlton Perth opened, marking the brand's first property "down under."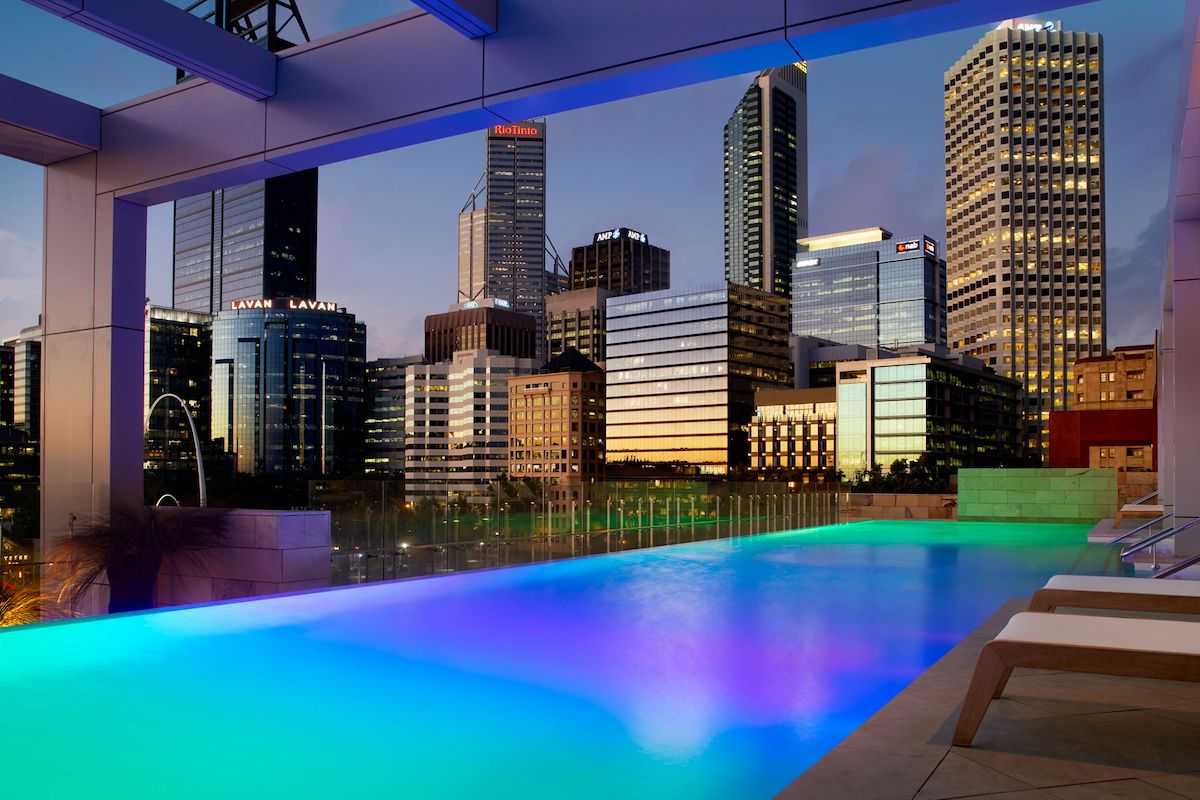 In addition to the new Melbourne property, Ritz-Carlton is also expected to open a property in Gold Coast in 2026. Of course it's anyone's guess if that timeline sticks, or if the project gets rebranded before the hotel ever opens, given how these kinds of things go.
A Ritz-Carlton Sydney has also been in the works for years, but there's an ongoing dispute as to whether or not that will happen.
Bottom line
The Ritz-Carlton Melbourne has opened as of March 2023. This is now Australia's tallest hotel, as is located in an 80-story building. This should be the city's best new luxury hotel. I'm excited to check this out the next time I pass through Melbourne!
What do you make of the Ritz-Carlton Melbourne?