Want to take advantage of the Marriott STARS program to receive extra perks (like breakfast and upgrades) for stays at the St. Regis Bermuda? Contact [email protected] for more details. He may even be able to help if you already have a stay booked.
---
Over the weekend the St. Regis Bermuda opened, which is one of the new Marriott properties I was most looking forward to.
St. Regis Bermuda open as of May 2021
The 120-room St. Regis Bermuda has opened as of May 22, 2021. This hotel has been in the pipeline for a long time, and until a few months ago the opening date was in limbo, so it's fantastic to see that the property has opened on schedule (well, its revised schedule).
The St. Regis is located in the town of St. George's (a UNESCO World Heritage site), and is near St. Catherine's Beach. The hotel features all the amenities you'd expect — two swimming pools, an all-day dining restaurant named Lina, a BLT Steak NY, a St. Regis Bar, an Iridium Spa, a fitness center, and more.
Pictures of the resort remain limited, though hopefully more are published on Marriott's website soon, as I'm curious how this hotel really looks.
St. Regis Bermuda exterior
The base rooms at the St. Regis Bermuda are a spacious ~650 square foot, though interestingly are advertised as having "no view." I suppose I appreciate the hotel's honesty, because usually properties describe a not-great view at a beach resort as being resort view, garden view, or something similar. Or perhaps the base rooms just face a wall, or something?
St. Regis Bermuda guest room

St. Regis Bermuda guest room

St. Regis Bermuda BLT Steak
I would note that there's some controversy surrounding the hotel, as readers have pointed out. Bermuda essentially sold part of a UNESCO World Heritage site for this property to be built, as it's right next to Fort St. Catherine. This was apparently previously a quiet part of the island, and that will presumably now change. Everyone has to come to their own conclusions as to how they feel about that.
Booking the St. Regis Bermuda
The St. Regis Bermuda is a Category 8 Marriott Bonvoy property, meaning stays will cost either 70,000, 85,000, or 100,000 Bonvoy points, depending on whether pricing is off-peak, standard, or peak.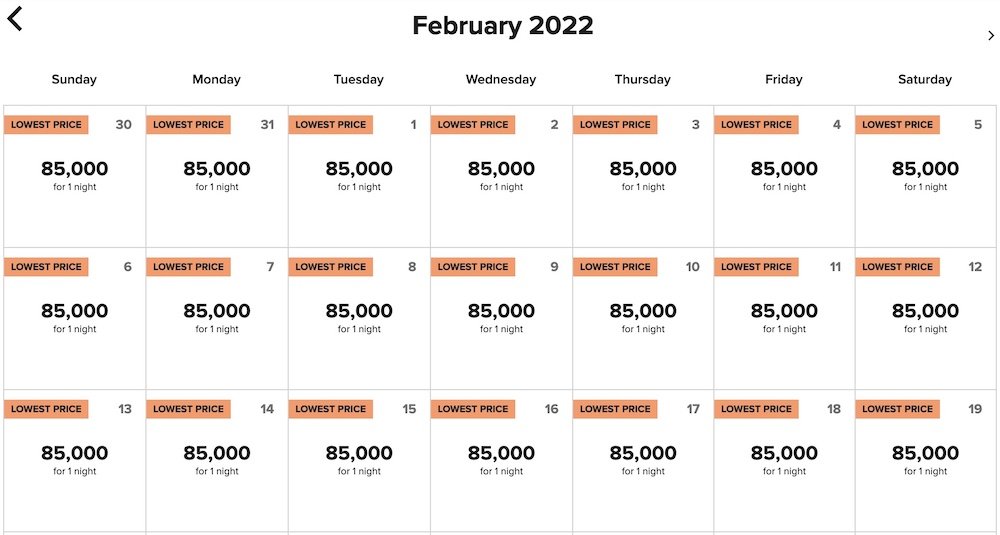 Paid rates here are steep. In the off-season they start at just under $500 per night, while in peak season they cost $1,000+ per night. That doesn't factor in the ~20% taxes and service charges. I wonder how pricing will evolve over time, given that coronavirus has greatly impacted hotel pricing, for both better and worse.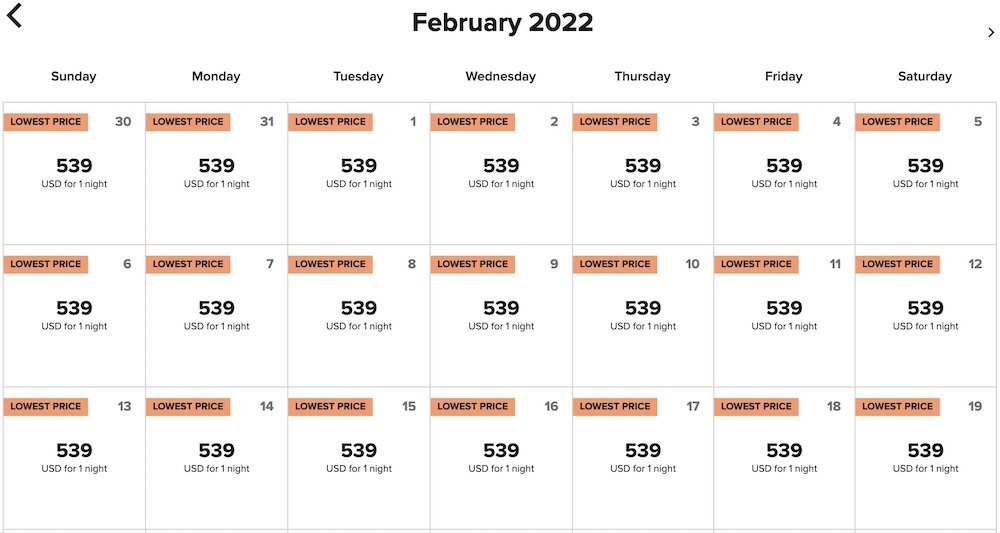 Redeeming Marriott Bonvoy points here could represent a decent deal, depending on what the paid rate would be. I value Bonvoy points at ~0.7 cents each, so redeeming 85,000 points would be the equivalent of paying ~$595 per night for a room. That could be a decent deal if rates are very high, while it's less good of a deal if rates are lower but the hotel still has standard award pricing.
One thing to keep in mind is that you do get a fifth night free on award redemptions.
If you're booking a paid stay at the St. Regis Bermuda, make sure you book through the Marriott STARS program, which gets you perks like a hotel credit, complimentary breakfast, a room upgrade subject to availability, and more.
Why I'm excited about the St. Regis Bermuda
It's not the hotel as such that excites me so much, but rather Bermuda as a destination. For many years Bermuda has been on my list of places to visit — it's not that far from Miami, it's a new destination for me, and it generally intrigues me given its geography and history.
However, it's a destination I've never really prioritized, so it has just kind of stayed on my bucket list all of this time. I think one of the reasons I haven't visited is because of the hotel situation. There haven't been any good points hotels there, and often I at least somewhat prioritize my destinations based on hotel options.
Bermuda does have a Rosewood, though it's pricey. While Rosewood is a great brand in general, I've heard that the Rosewood Bermuda is one of the brand's weaker properties.
The Rosewood Bermuda was previously probably Bermuda's best property
I've kind of been putting off my Bermuda visit until the St. Regis opens, since it's the perfect combination of a nice, new points hotel, and a destination I've been wanting to visit.
If anyone has been to Bermuda, I'd love to hear how your experience was!
Bottom line
The St. Regis Bermuda is finally open as of May 2021, and should be the best points hotel on the island. Bermuda has long intrigued me, so hopefully later this year I can finally visit. The hotel is pricey, and it's not necessarily a slam dunk points redemption, based on the Category 8 award pricing.
Anyone else excited about the St. Regis Bermuda, or planning a visit?